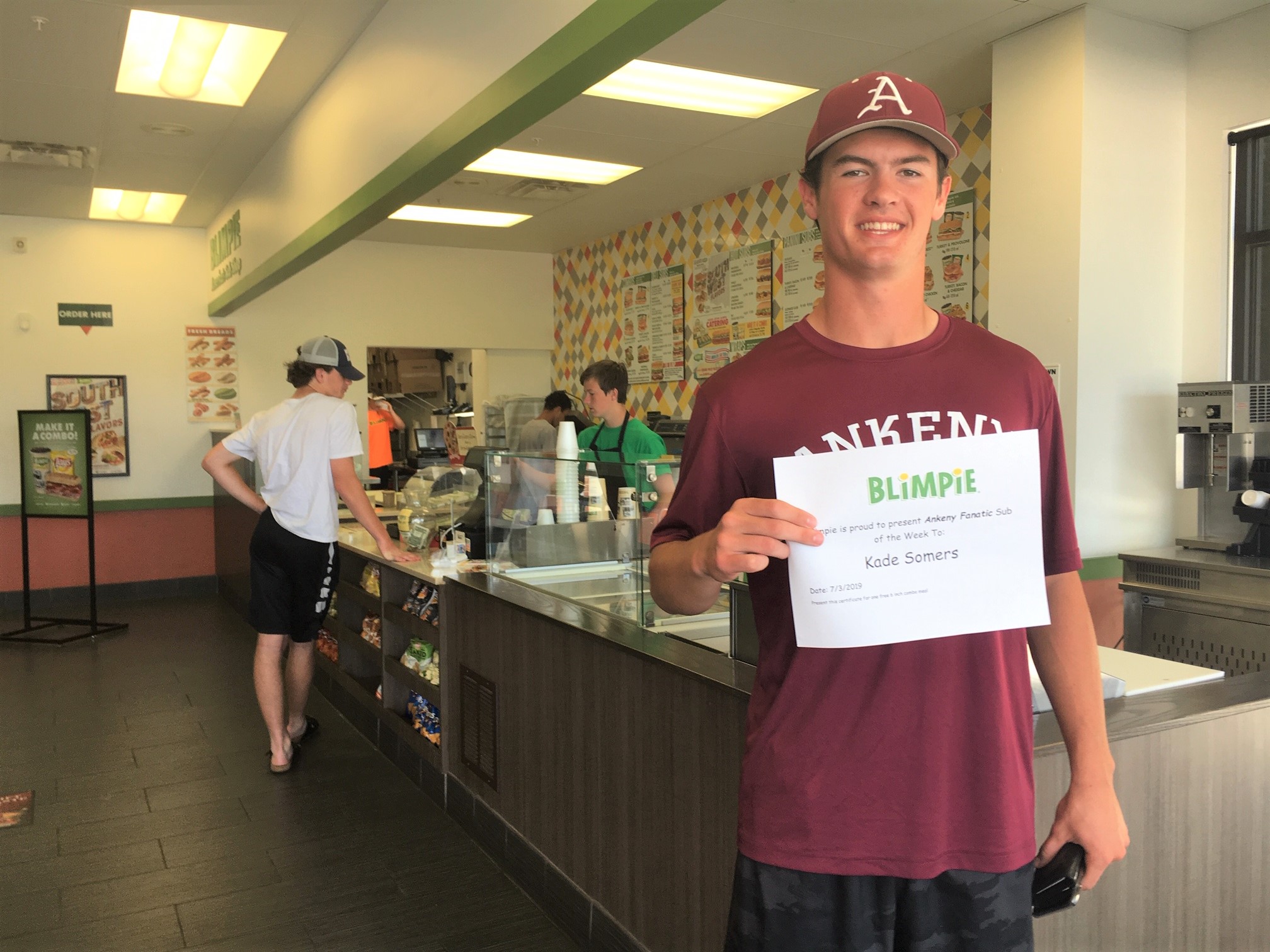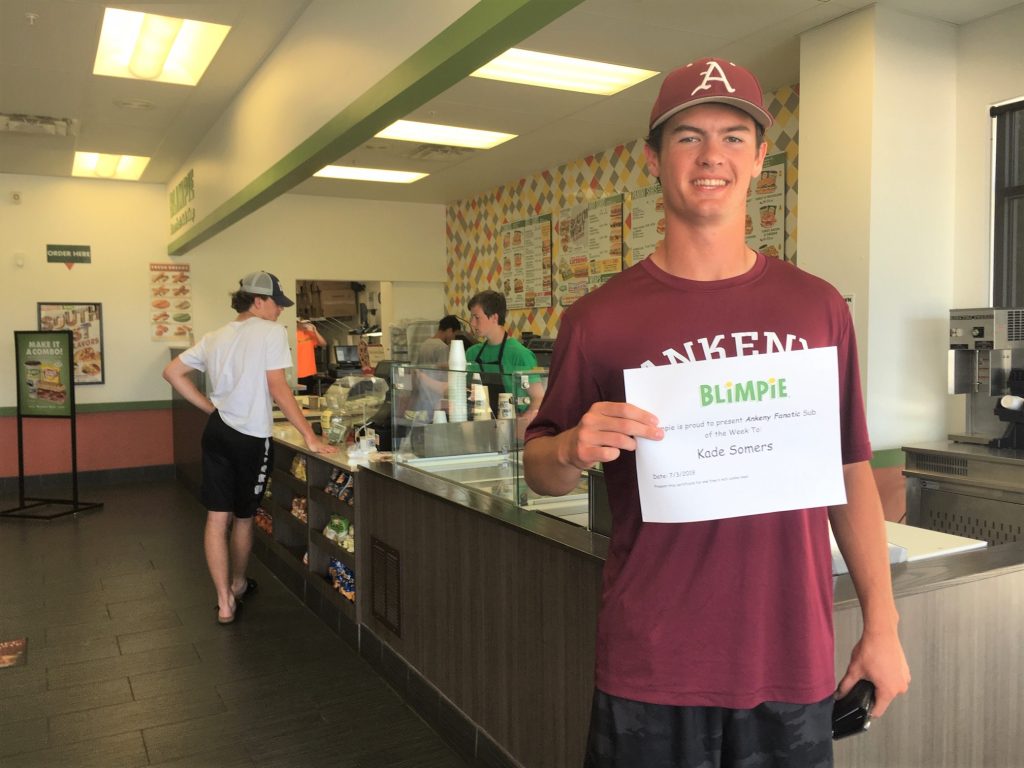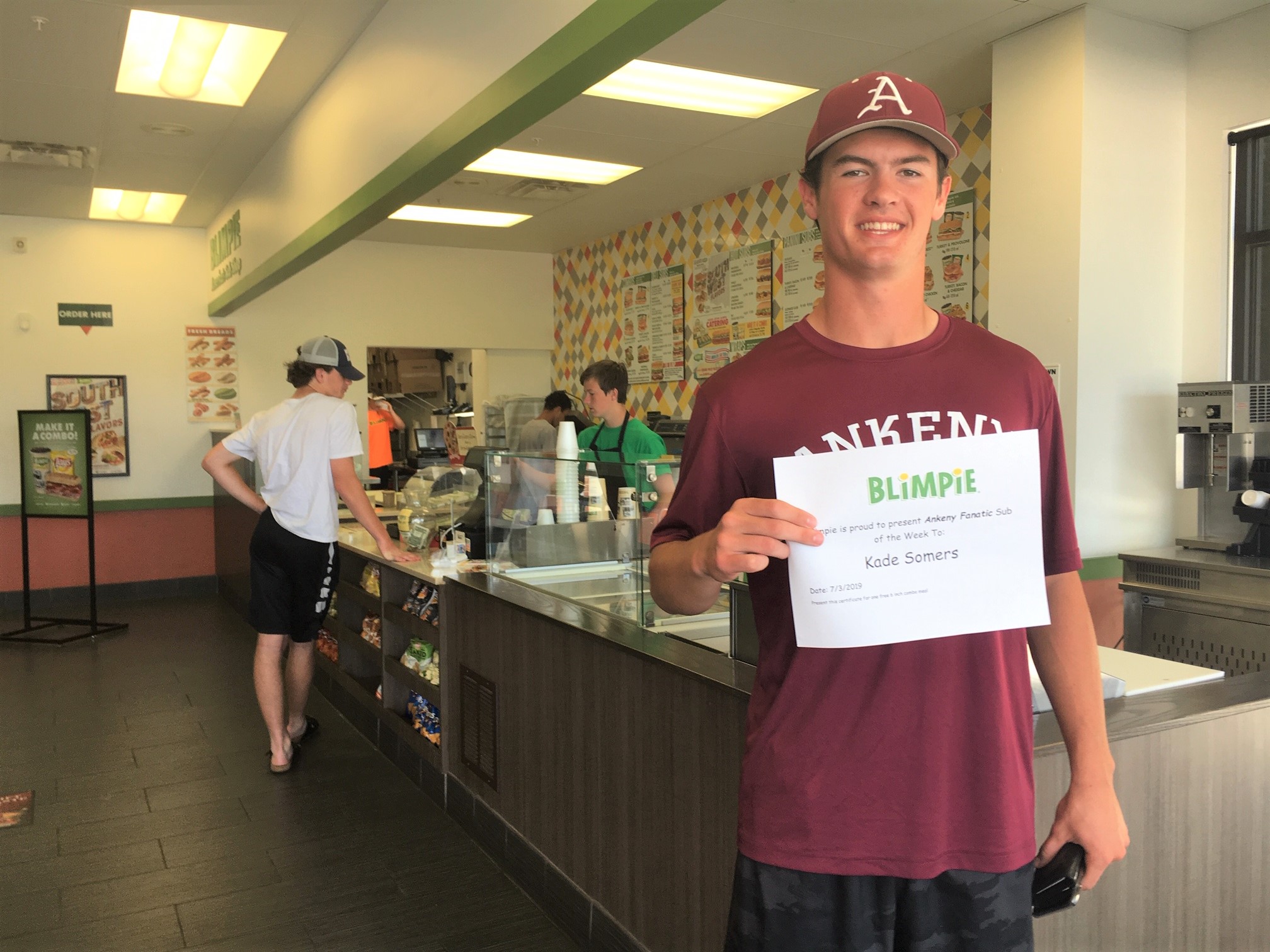 Kade Somers is a member of the Ankeny baseball team.
The sophomore outfielder has helped the Hawks to a 14-11 record. He has played in 19 games, including 13 starts, and is batting .231 with one triple and four RBIs.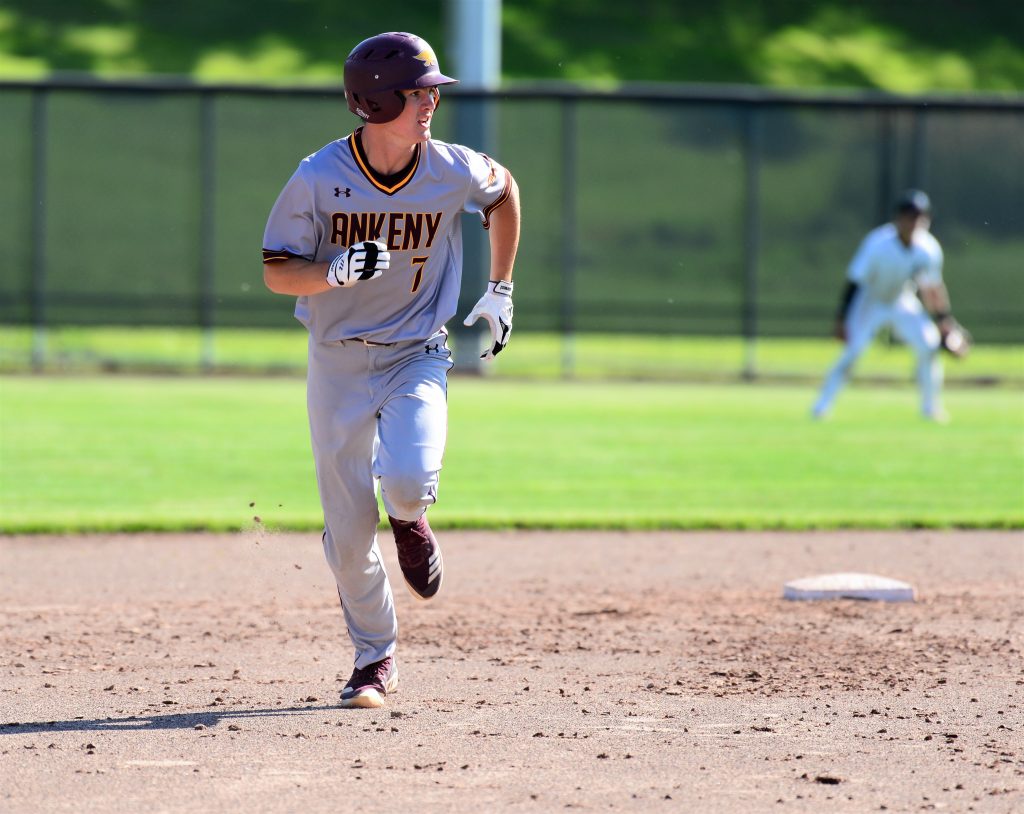 "Kade brings a great attitude with him to the ballpark every single day," said Ankeny coach Joe Balvanz. "Regardless of what his role will be on any particular day, he prepares the same way. He is a tremendous teammate, and his work ethic is very impressive."
The Hawks will play a CIML Central Conference doubleheader at seventh-ranked Ankeny Centennial on Wednesday.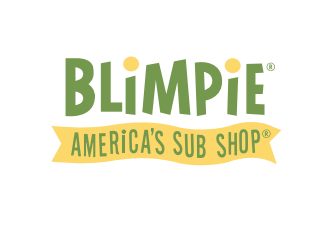 https://www.blimpie.com/locator/index.php?brand=b&store=12219