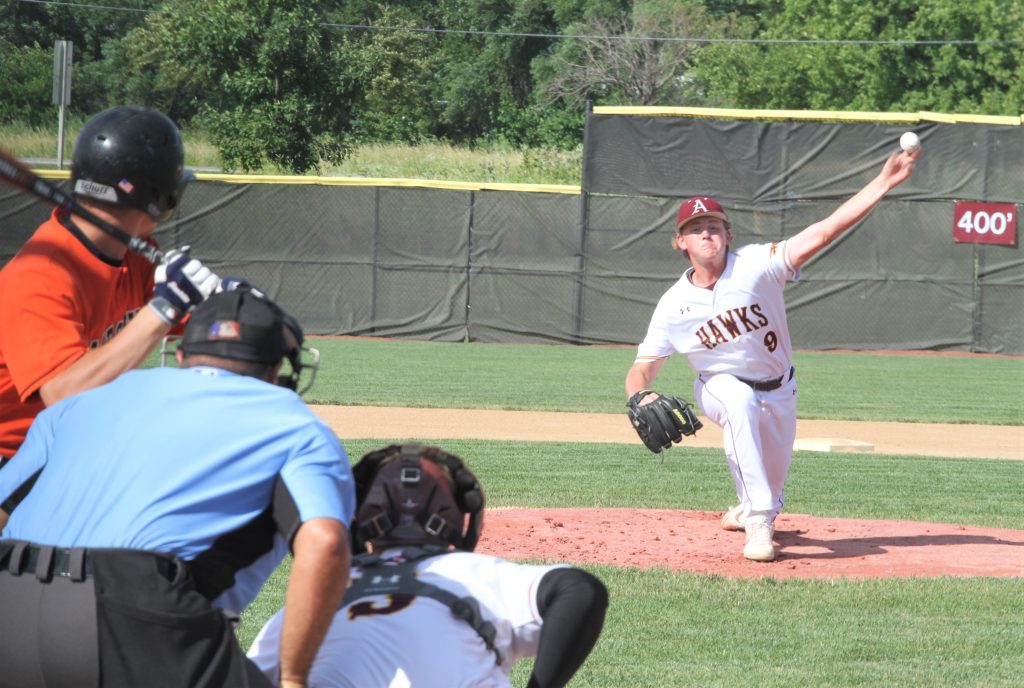 Weston Fulk and his Ankeny teammates are hoping to play their best baseball of the season in July.
The Hawks got the month off to a good start on Monday by sweeping a doubleheader against visiting Ames. After posting a 5-4 victory in the opener, Ankeny completed the sweep with an 8-1 triumph.
"We're trying to get on a roll," said Fulk, who was the winning pitcher in the first game. "We just got the No. 3 seed for our substate, and we think we're better than that. We think we can win our substate."
The sweep allowed Ankeny (8-7, 14-11) to move into a third-place tie with ninth-ranked Dowling Catholic (9-8) in the CIML Central Conference heading into Wednesday's doubleheader at No. 7 Ankeny Centennial (8-8), which trails the Hawks and Maroons by a mere half-game. The Little Cyclones (0-16, 7-21) remained winless in league play.
Freshman Samuel Andrews tossed a two-hitter in the second game. He walked one and had eight strikeouts while improving his record to 2-0.
"Sam really did a nice job of pitching to contact," said Ankeny coach Joe Balvanz. "He's taken a lot of pressure off our bullpen. I was going to take him out in the seventh (inning), but he said, 'I got it, no problem.' Not bad out of a 14-year-old. I really like his competitiveness."
Ankeny led by only 2-1 until Brody Brecht led off the bottom of the fifth with a home run, his first of the season. The solo blast ignited a six-run outburst by the Hawks that sealed the win.
"I think all of our guys kind of relaxed after Brody hit that bomb," Balvanz said. "Then the floodgates kind of opened."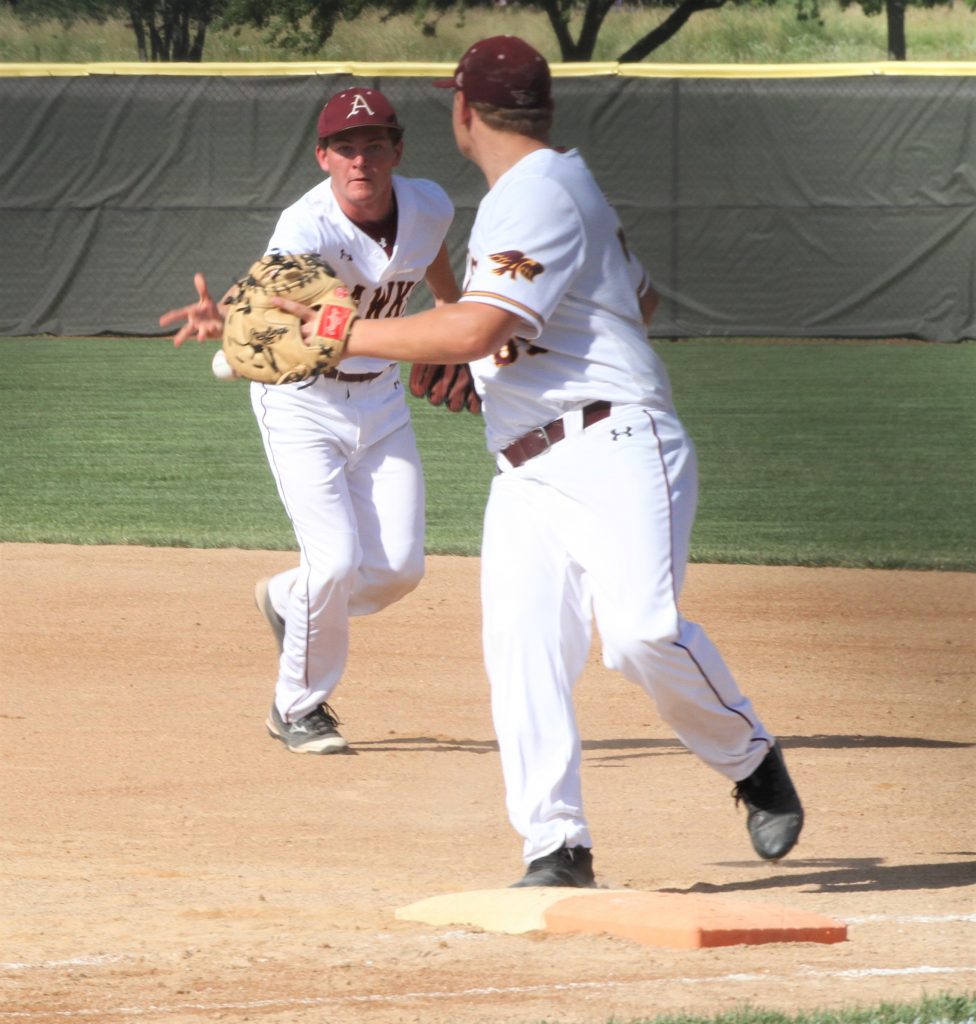 Brecht went 2-for-2 and scored a pair of runs. Fulk went 2-for-4 and had two RBIs, while Jase Bauer went 2-for-3, stole two bases and drove in a run.
Fulk leads the team with 26 RBIs.
"A lot of teams don't want to pitch to Jase or Brody, so Weston comes up (to bat) with runners on base quite a bit," Balvanz said. "And he's doing a good job of making those teams pay."
In the opener, Fulk (1-2) allowed just one hit over the first five innings. He walked six and had six strikeouts.
"I was pretty happy with how I threw, but we've got to get rid of those two bad innings," Fulk said.
The Hawks turned a double play in the first inning before Fulk walked the next two batters. Brady Burkheimer then hit a grounder that resulted in two unearned runs when Ankeny committed two throwing errors on the play.
"We needed to do a better job of not letting Ames get into a position where they'd have an opportunity to score," Balvanz said.
However, Ankeny responded with four runs in the bottom of the frame. Fulk hit an RBI single to tie the game, Evan Lyons followed with an RBI grounder, and another run scored on a balk by Ames pitcher Josh Yloenen.
The Hawks didn't score again until the sixth inning, when Brecht led off with a walk and eventually came home to make it 5-2.
"Their lefty kept us off-balance a little bit," Balvanz said of Yloenen. "He got settled in. I thought we'd get to him, and we never did."
Fulk, meanwhile, was replaced by Will Johnson after throwing 91 pitches.
"Weston maybe didn't have his best stuff, but he battled," Balvanz said.
Ames scored two more unearned runs in the seventh to make things interesting. Burkheimer hit an RBI single with two outs to close the gap to 5-4 before Johnson retired Jake Schmit on a pop fly to end the game.
"I had confidence in Will," Fulk said. "He's closed out games for us, and he's done well this year."
Now, Ankeny can turn its attention to its crosstown rival. The Hawks will be looking to avenge last month's back-to-back shutout losses to Centennial.
"We're going to have to swing it better than we did that day," Balvanz said.