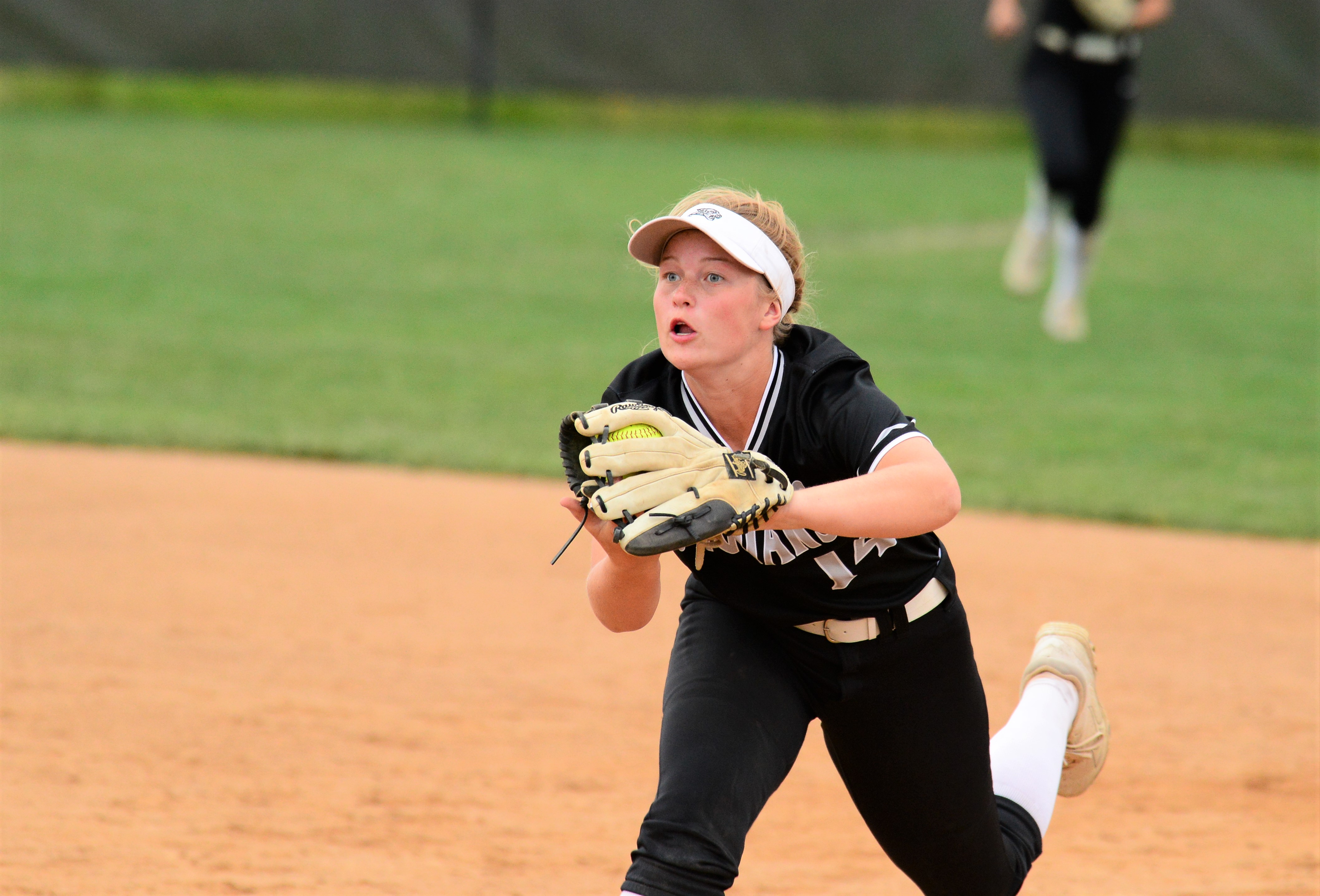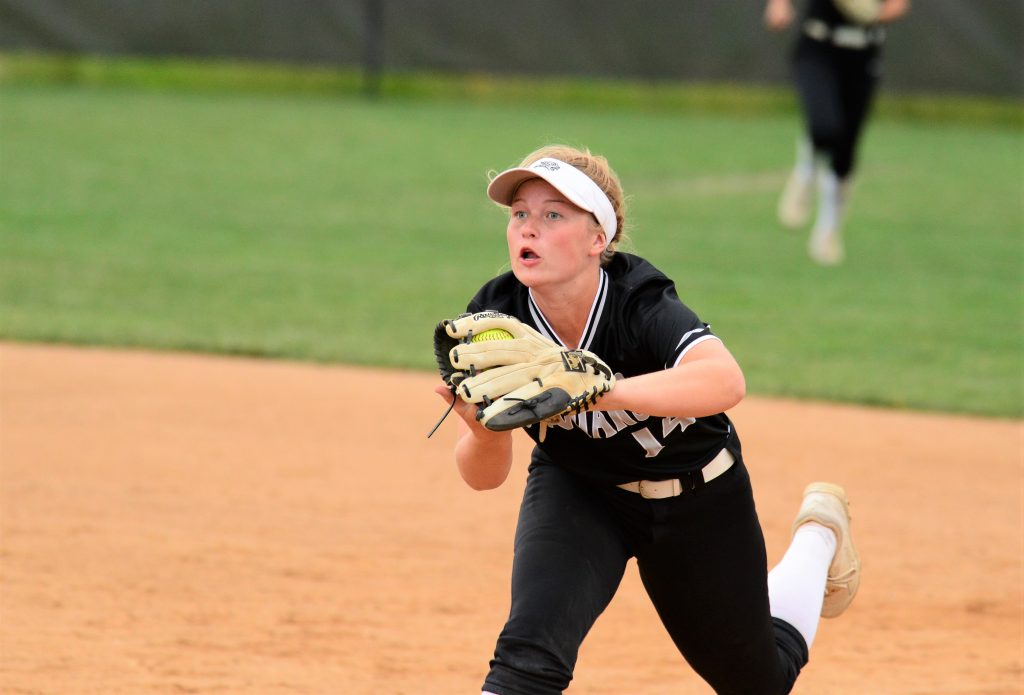 The Ankeny Centennial softball team split a pair of games against ranked opponents at the Dallas Center-Grimes Invitational on Friday.
Centennial dropped a 5-1 decision to No. 6 Indianola in a matchup between two of the state's hottest teams. The Indians (29-4) posted their 17th consecutive victory while snapping the Jaguars' seven-game winning streak.
Centennial then bounced back with a 6-0 win over Winterset, the No. 14 team in Class 4A. The Jaguars are now 22-11 on the season, while Winterset dropped to 17-14.
Madi Huisman (8-2) earned the win against the Huskies. She combined with Karlie Kaiser on a five-hitter.
Centennial took a 3-0 lead in the first inning, then added two runs in the fifth and one more in the sixth. The Jaguars defeated Winterset for the second time this season.
Taylor Runchey went 2-for-2 and drove in two runs. Cassi Garland doubled and also had two RBIs.
Cassie Severson went 2-for-4 with a triple. She scored two runs and knocked in another.
Franie Burnett stole two bases and scored twice. Kayla Smalley drove in a run.
In the loss to Indianola, Centennial was held to just five hits by Kate Kralik and Brooke Tucker. The Jaguars avoided a shutout when Garland hit a solo home run off Tucker in the seventh for her fourth homer of the season.
Tucker had a solo homer for the Indians. Emily Chaplin went 2-for-3 with a double and scored twice.
Kayla Stone (4-7) took the loss. She allowed five runs on 10 hits over the first five innings and had three strikeouts before being replaced by Sam Klug.
The game was a rematch from last year's Class 5A regional tournament, when Indianola posted a 9-0 victory and went on to place second in the state tournament.