Dowling Catholic righthander Nyanti Gehrke didn't throw nearly as hard as Ankeny pitcher Brody Brecht during Saturday's make-up game at Ankeny.
But Gehrke was certainly effective.
The junior tossed a four-hitter and had 10 strikeouts to lead the ninth-ranked Maroons to a 6-1 victory in a CIML Central Conference contest. The win allowed Dowling (10-8, 20-10) to move into sole possession of third place in the league standings.
The loss snapped Ankeny's three-game winning streak. The Hawks dropped to 8-8 in the conference and 14-12 overall.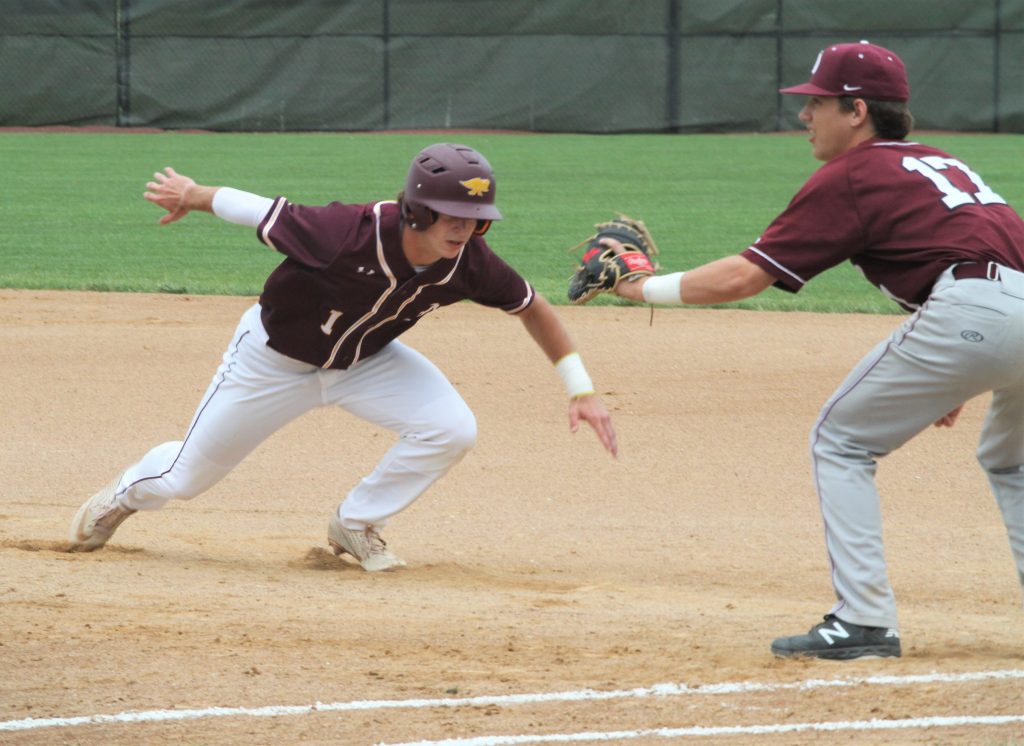 The only run that Gehrke allowed was unearned. Cael Boyd reached on an error in the first inning, advanced to second on an errant pickoff throw, and eventually scored on a two-out double by Brecht–who had two of Ankeny's four hits.
Gehrke, who struck out the side in the second inning, was never in trouble again. He allowed just one walk while improving his record to 2-2 on the season.
The Maroons, meanwhile, relied on some small ball to defeat Ankeny for the third time in four meetings this season. They finished with only five hits, but stole five bases and took advantage of the Hawks' defensive mistakes.
Nathan Steenblock led off the second inning with a walk–one of three allowed by Brecht (4-2). He moved to second on a bunt and advanced to third on an infield single by Hank Himrich.
Colton Sanders then executed a hit-and-run play to perfection, slapping the ball through the hole at second base to drive in Steenblock. Louie Forret followed with a grounder to knock in the go-ahead run.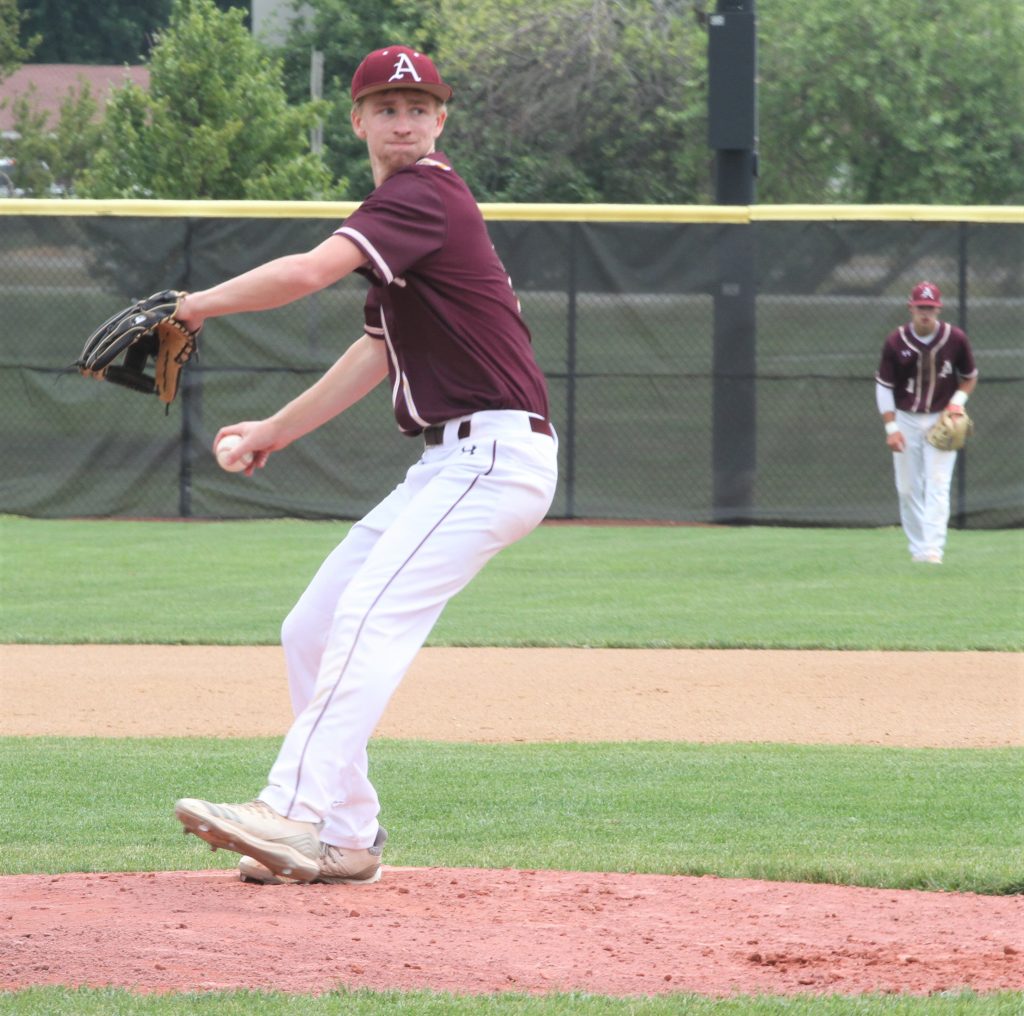 Steenblock walked again in the fourth to ignite a three-run inning that increased Dowling's lead to 5-1. He later scored on a balk by Brecht, whose only other loss came to the Maroons on June 3.
Sanders scored when Brandon Bickford reached base on an error. Collin Cook then followed with an RBI single that ended Brecht's day on the mound.
Adam Brauch went 2-for-4 for the Maroons. He drove in a run in the seventh inning to complete the scoring.
Ankeny will host a Central Conference doubleheader against No. 1 Johnston on Monday, beginning at 5 p.m.