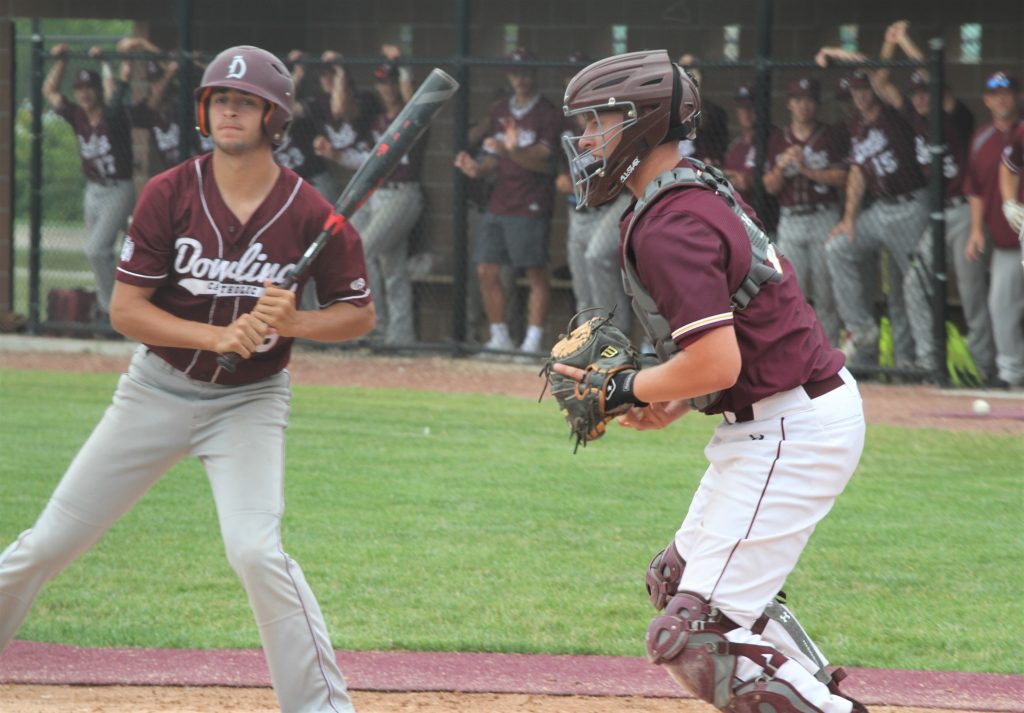 Senior catcher Evan Lyons has helped the Ankeny baseball team to a 14-12 record, including an 8-8 mark in the CIML Central Conference.
Lyons is batting .217 with one home run, six doubles and 13 RBIs. He also boasts a .986 fielding percentage.
Here is some inside info on Lyons:
How is the season going thus far?
As a young team we still have challenges ahead of us, but with our athleticism we have the potential to give any team a challenge. We hope to end the season strong by going on a winning streak heading into substate play.
What has been the highlight for you?
The highlight of my season thus far is earning the walk-off hit in the bottom of the eighth inning with two outs, two strikes, and the bases loaded against Des Moines East (on June 20).
You hit a home run during a win over Des Moines Roosevelt on June 5–one of only a few that has been hit in the Ankeny ballpark this season. Did you know it was a home run as soon as you hit it?
No, I did not know it was out, but I knew I put a good swing on it.
You are one of only a few seniors in your team's regular lineup. Have you tried to be a leader for some of the younger players, and if so, how?
I try to be a leader to the whole team, which is why I have earned the "team mom" name. As a catcher it is important to be a leader toward the whole team so they can trust me at all times. As a young team, leadership is what I really strive for in order to keep everyone calm and focused.
You were behind the plate on June 19 when the Hawks defeated top-ranked Johnston, 1-0, behind sophomore Brody Brecht, who allowed just four hits and had 11 strikeouts over the first 6 1/3 innings. Were you calling all of the pitches that day, and were all of Brody's pitches working?
Yes, I call all the pitches. Brody's fastball and curveball were very effective against a top caliber team like Johnston.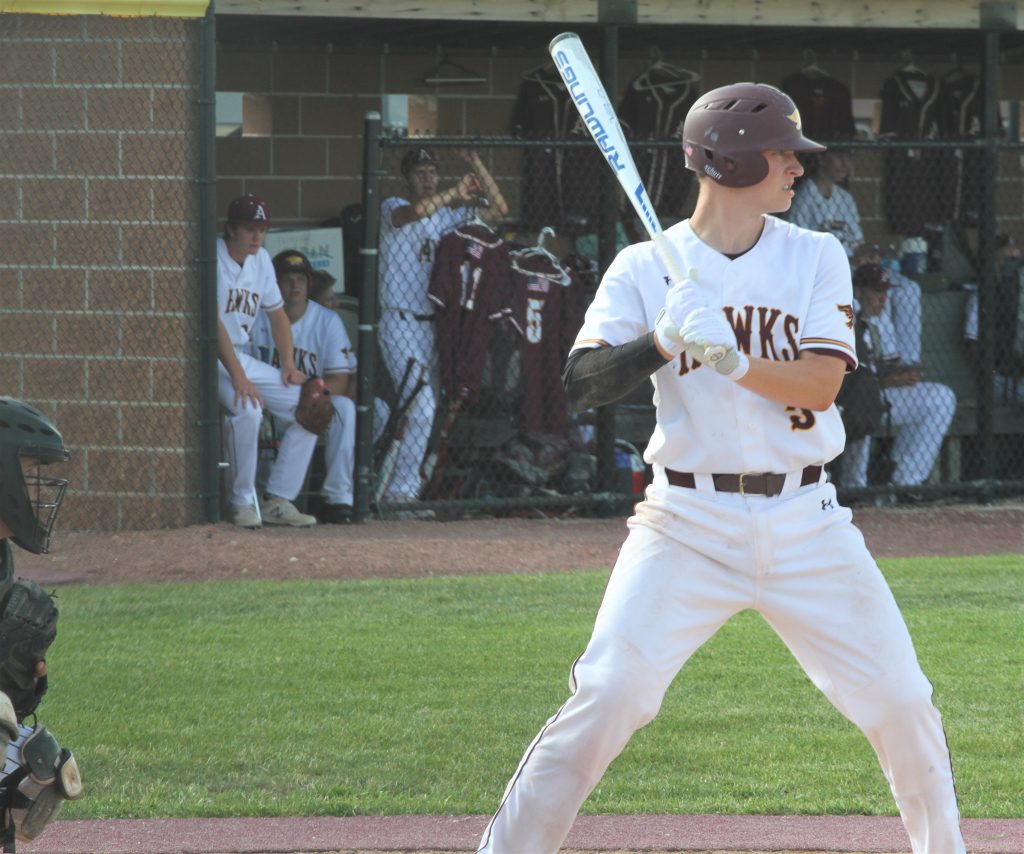 Your team will play a doubleheader at No. 7 Ankeny Centennial on Thursday after the twinbill was postponed last Wednesday due to rain. Do you feel like your team has something to prove after losing to the Jaguars twice last month and going scoreless in the doubleheader?
I think we have a lot to prove no matter who we play because we are a young team. We are a better team than what the score indicated during our first doubleheader. We are looking forward to our rivalry (games) with Centennial.
Your team will host Fort Dodge in a Class 4A substate quarterfinal on July 19. Do you know much about the Dodgers?
I do not know much about the Dodgers due to them not being in our conference, and not on our schedule. We will have to play our best ball to move on.
If all of the higher seeds win, your team would then have to win two road games–against Mason City and No. 5 Roosevelt–in order to advance to state. What do you think of your team's postseason draw?
As you know, the game of baseball is interesting because anything can happen. I think if we play our best ball, we have the potential for a long postseason. If we do the little things right on the field and be routine, our postseason will be successful.
Plans for next year? Will you play baseball somewhere?
I plan to attend Iowa State University to study chemical engineering, and to play the saxophone in a jazz ensemble.
The MLB All-Star game will be played on Tuesday in Cleveland. Do you have a favorite MLB team or player?
My favorite team is the Kansas City Royals, but they are having a rough season. Even though injuries ended his season, my favorite player is Salvador Perez because we share the same position and he is fun to watch.
Did you do anything fun on the Fourth of July?
To celebrate the holiday, I traveled to Omaha to visit family and to shoot off fireworks.