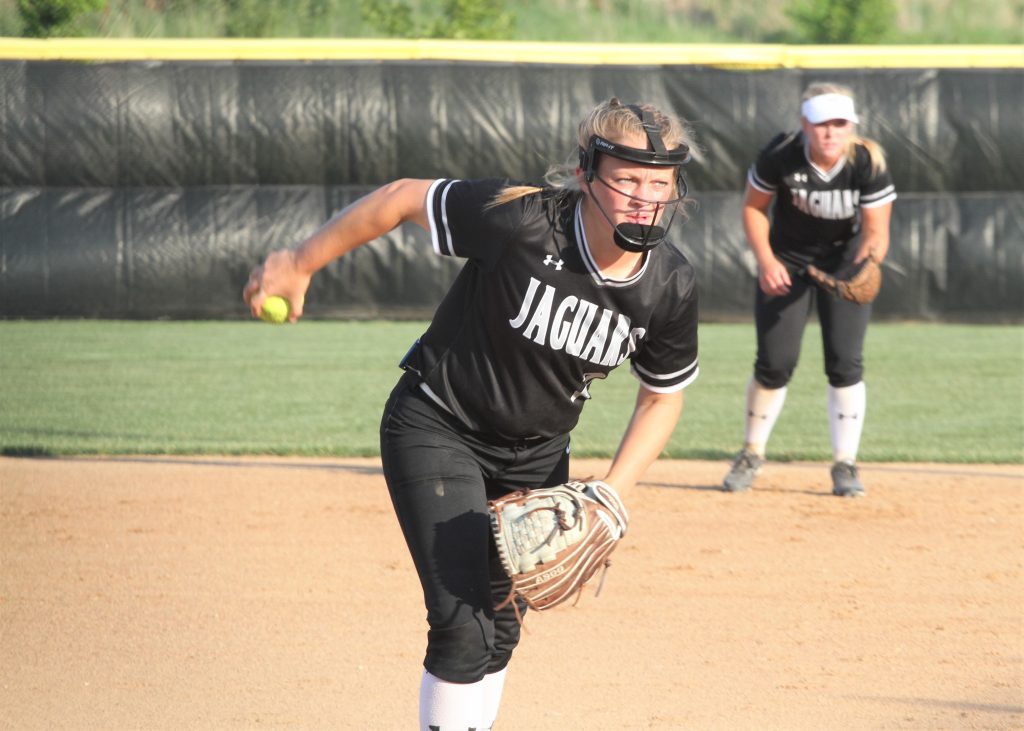 It was a memorable Senior Night for Kayla Stone and her Ankeny Centennial softball teammates.
Stone tossed a two-hitter and had three strikeouts as the Jaguars posted a 4-0 victory over visiting Urbandale to complete a sweep of Monday's CIML Central Conference doubleheader. She improved her record to 5-7.
"Kayla was showing a lot of emotion tonight," said Centennial coach Brett Delaney. "She had all of her teammates who have been playing with her since 8U playing behind her and supporting her. They were just out there as a group having a good time."
All 10 of Centennial's seniors started the nightcap, including Morgan Carroll, who was announced as the designated player. She has not played this season due to a knee injury.
"It was a fun night to be a coach and a proud night to be a coach," Delaney said. "I just got to sit back and kind of watch them play. We had an opportunity to let our seniors start the second game, and they just didn't miss a beat. Some of them played positions they hadn't played this season, and they just went out and had some fun."
Cassie Severson went 2-for-4 and scored a run for the Jaguars. Cassi Garland had a double, while Carleigh Kray, Taryn Lindaman and Brianna Smith each drove in a run.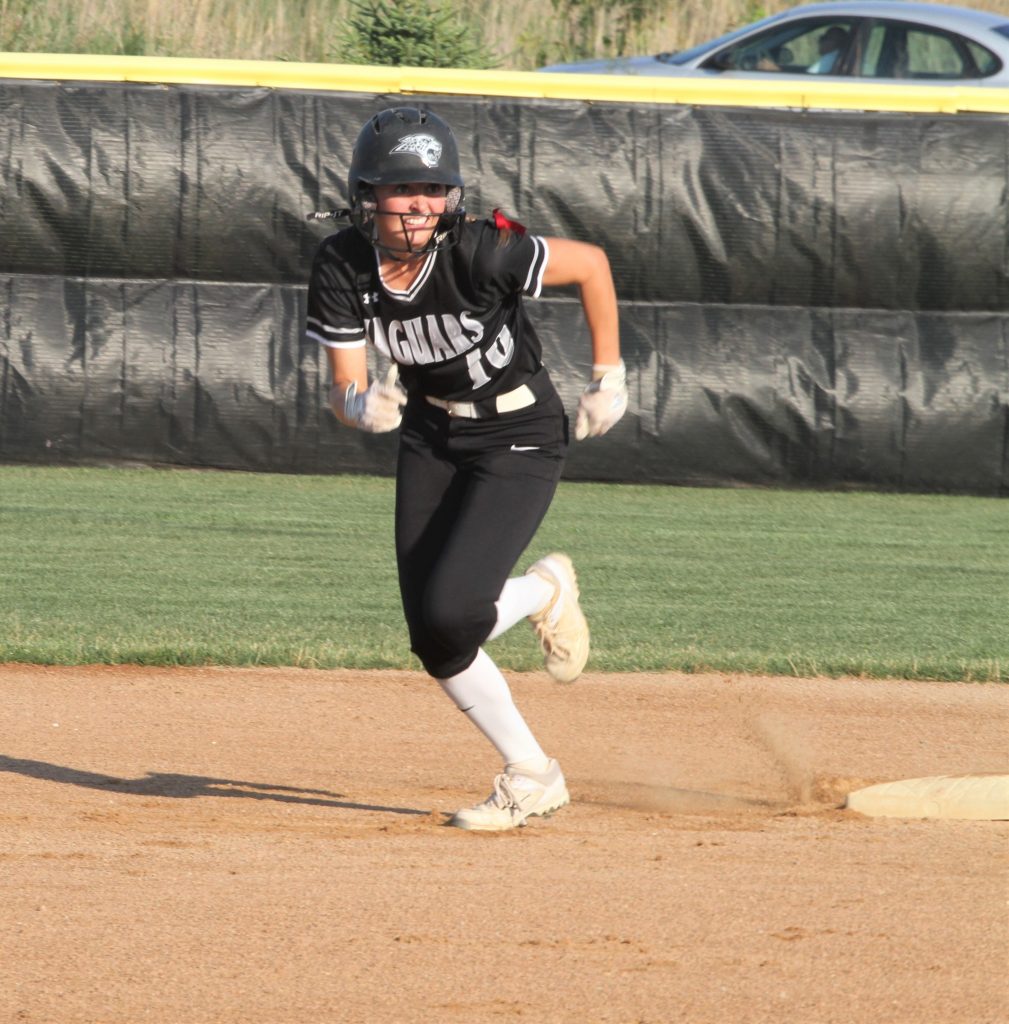 "Everyone had a hit or an RBI, which was really neat to see," Delaney said.
Centennial won the opener, 2-1. After Urbandale scored a run in the top of the third inning, the Jaguars answered with two runs in the bottom of the frame.
Garland went 3-for-3 with a double and one RBI. Franie Burnett had Centennial's only other hit, stole a base and scored a run.
Madi Huisman (9-2) was the winning pitcher. She scattered seven hits and had three strikeouts.
The sweep allowed Centennial to clinch at least a second-place finish in the Central Conference. The Jaguars improved to 14-4 in the league and 24-11 overall, while Urbandale's records dropped to 6-14 and 12-25.
Centennial will host a doubleheader against Ankeny on Tuesday at 6:30 p.m. The Jaguars can still earn a tie for the league crown with a sweep if Ames can also sweep a twinbill against seventh-ranked Johnston.