Evan Lyons stepped to the plate on Monday night with a chance to be the hero.
The Ankeny senior came through with his second walk-off hit of the season.
Lyons ripped a one-out double to the gap in left-center field to drive in three runs and give the Hawks an 8-7 victory over top-ranked Johnston in the nightcap of a CIML Central Conference baseball doubleheader.
"I was looking for a fastball that I could put a good swing on, and that's what he threw me," Lyons said.
Lyons' hit capped a five-run seventh inning that allowed Ankeny to split a twinbill with the Dragons for the second time this season. Johnston won the opener, 12-0, in five innings.
"Our guys certainly showed a lot of character," said Ankeny coach Joe Balvanz. "We talked about being resilient and having a short memory, learn from your mistakes and get better. Our guys didn't quit, and I'm tremendously proud of their effort."
Even with the loss, Johnston clinched the outright Central Conference title because of No. 7 Ankeny Centennial's sweep over No. 4 Urbandale. The Dragons are now 13-5 in the league and 24-5 overall, while Ankeny improved to 9-9 and 15-13.
"That win was really big after the loss," Lyons said. "It changes the momentum that we take into the rest of the week to a positive one."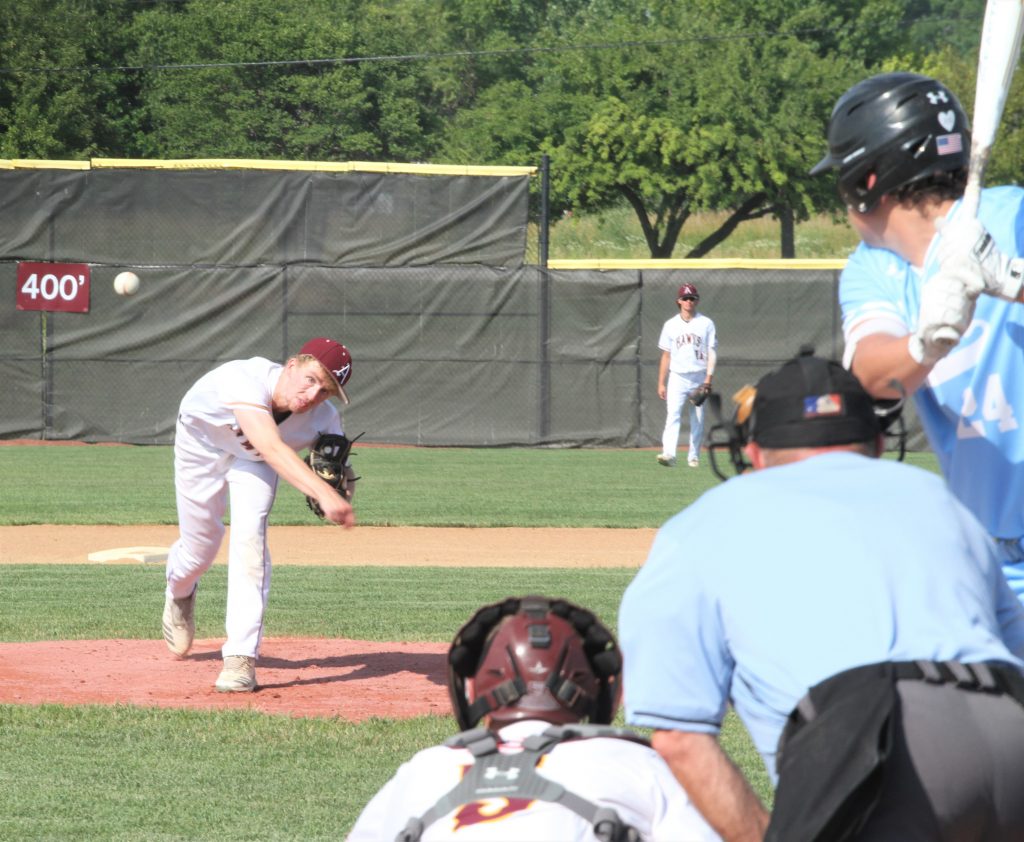 Lyons went 2-for-4 in the win. Eric Hayden went 2-for-2 and drove in two runs, while Cael Boyd and Carter Smith each went 2-for-3.
Smith hit an infield single to ignite Ankeny's rally. Boyd walked, then Jase Bauer and Brody Brecht also walked with one out to force in a run.
Hayden followed with an RBI single to close the gap to 7-5. That set the stage for Lyons' heroics.
"That was quite the inning," Balvanz said.
Hudson Dunwoody (1-0) pitched one inning of relief to earn the victory. He was the fourth hurler used by Balvanz in the game.
In the opener, Johnston erupted for seven runs in the fourth inning to break a scoreless tie. The Dragons then added five more runs in the fifth.
Ankeny starter Chris Spear (2-4) allowed just one hit over the first three innings before running into trouble in the fourth, when the Dragons hit four consecutive one-out singles before Jake Thilges cleared the bases with a double to left that ended Spear's night.
"That team is so good and so talented and so deep," Balvanz said of the Dragons. "I spent most of the night pretty frustrated in the dugout. They do such a good job of exposing any little weakness that you have, and they can beat you in multiple ways."