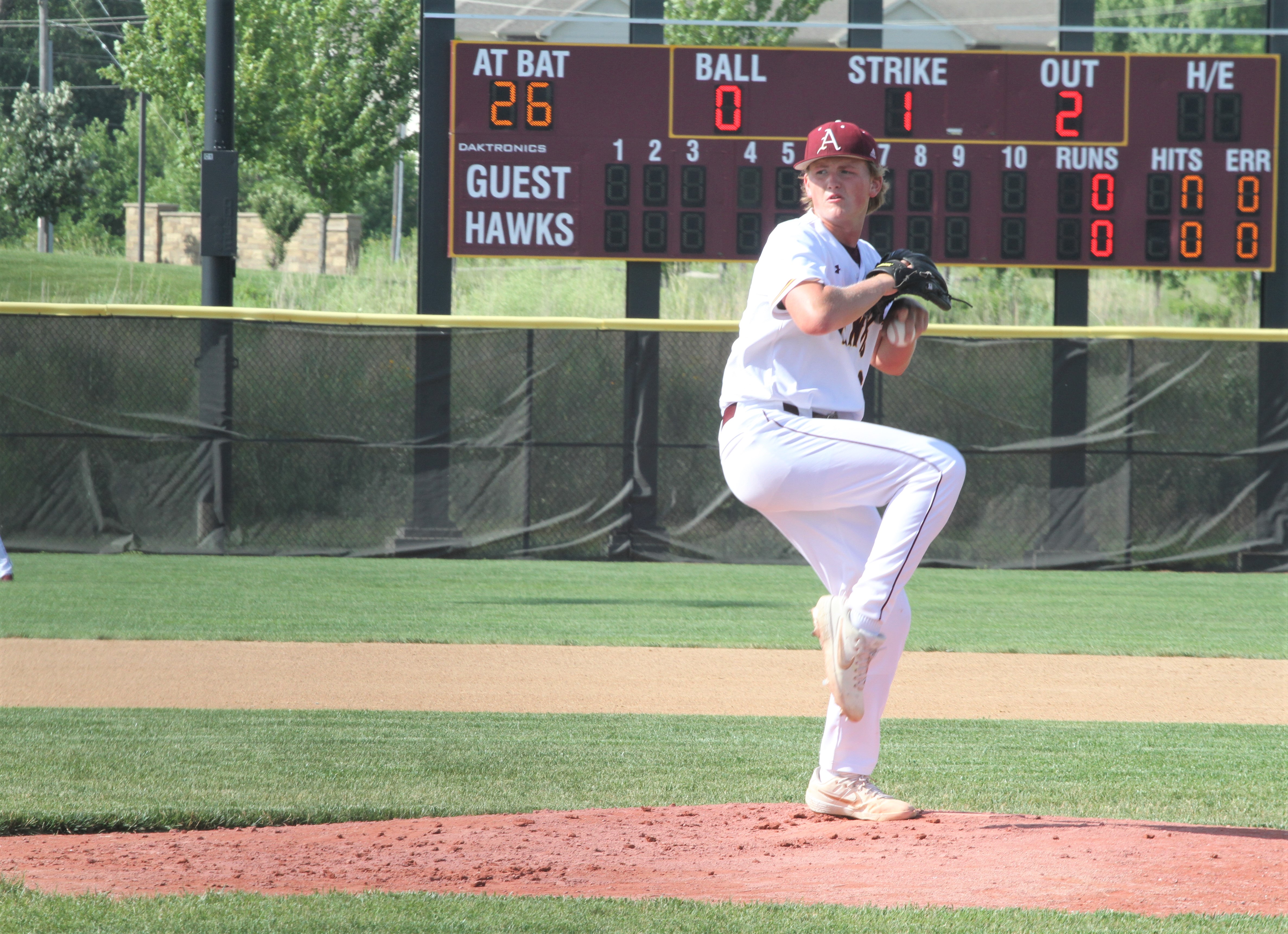 For the second night in a row, the Ankeny baseball team walked off with a win over a ranked opponent.
The Hawks scored a run in the bottom of the seventh inning to beat Gilbert, 2-1, in a non-conference game on Tuesday. Gilbert, the No. 6 team in Class 3A, lost for only the third time in 24 games this season.
Ankeny improved its record to 16-13. The Hawks had rallied for five runs in the seventh inning to defeat No. 1 Johnston, 8-7, in the second game of a doubleheader on Monday.
Cael Boyd and Mo Watson each drove in a run during Tuesday's game. Carter Smith went 2-for-2, stole a base and scored a run.
Ankeny pitchers Weston Fulk, Bryce Rinderknecht and Lucas Juhl combined on a one-hitter. Juhl (1-0) pitched a scoreless seventh inning to earn the victory.
Fulk allowed no hits over the first four innings, but was replaced by Rinderknecht after Gilbert scored an unearned run in the fourth inning to tie the game. Fulk walked three and had seven strikeouts.
The Hawks will play a non-conference doubleheader at Marshalltown (19-16) on Wednesday.