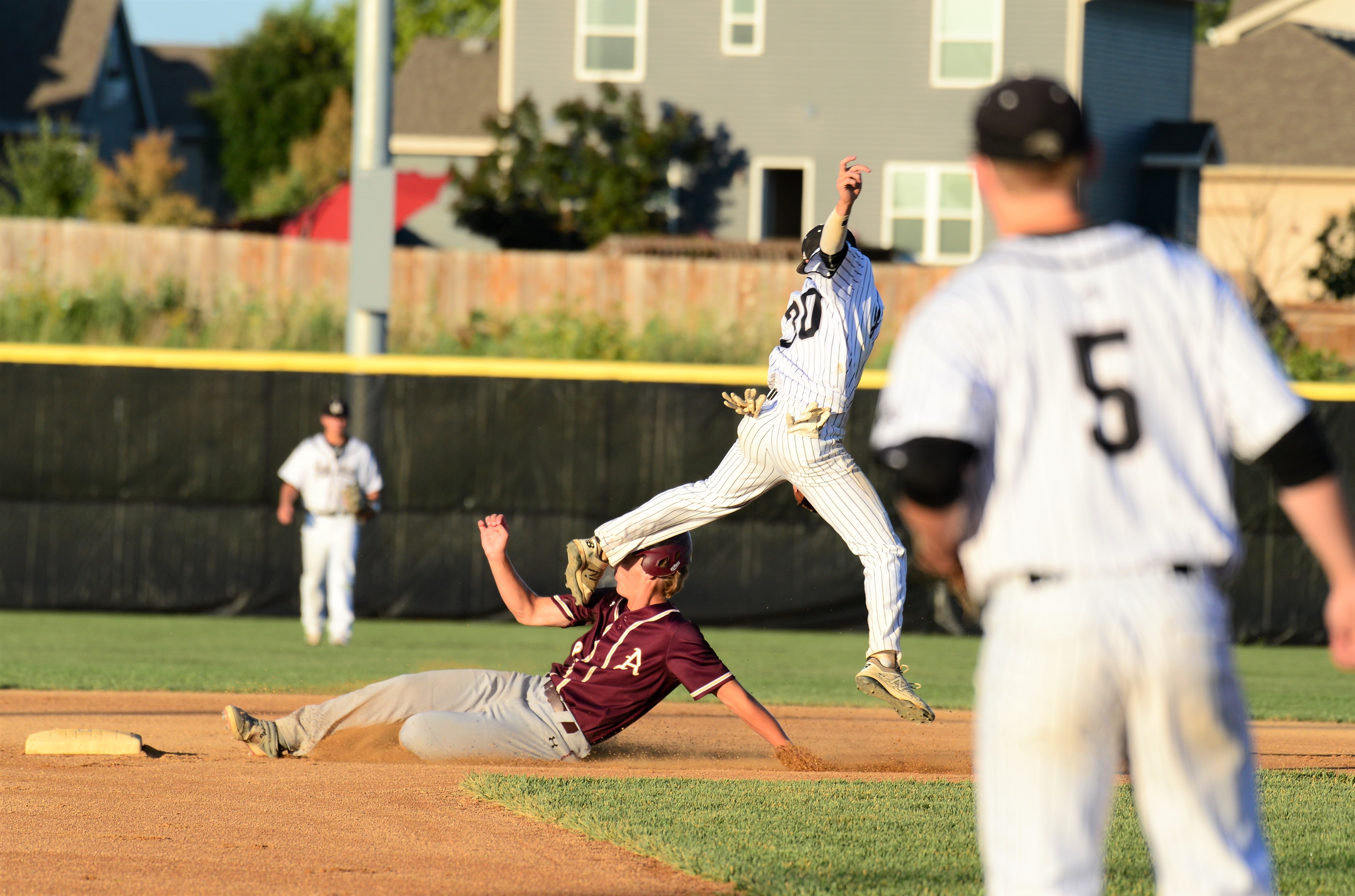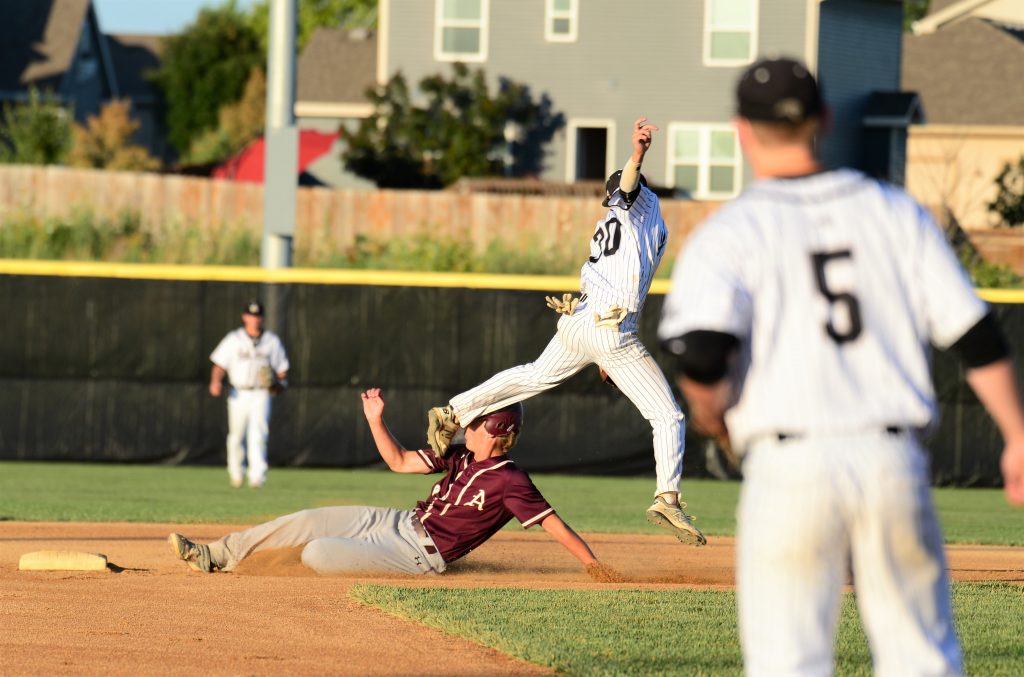 Ankeny Centennial's Cory Prange was looking for a pitch that he could drive.
He never got one.
Prange walked on four straight pitches from Ankeny reliever Cooper Cox to force in the winning run in the bottom of the ninth inning, giving the seventh-ranked Jaguars a 4-3 victory and a sweep of Thursday's CIML Central Conference baseball doubleheader.
"He was kind of struggling on the mound," Prange said of Cox. "The first couple batters that were up, he walked them. So I was just looking for a nice pitch to hit. But he didn't give me that, and I just walked I guess."
Centennial capitalized on 24 walks in the twinbill. Fourteen of them came in the opener, when the Jaguars rolled to a 16-3 win in five innings.
"Walks are really indefensible," said Ankeny coach Joe Balvanz. "We did our fair share of that tonight–so many free passes. That's how you get beat in a game like this. (The Jaguars) are too good of a team not to take advantage of it."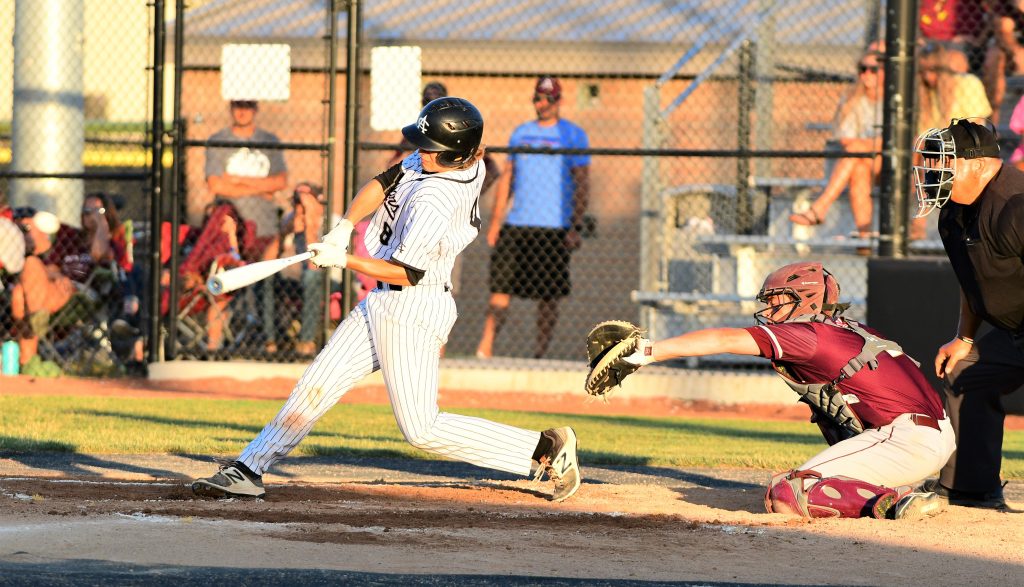 Cox, a sophomore, threw 2 2/3 innings of hitless relief in the second game before tiring in the ninth inning. He walked Keaton Gray, Derek Boike and Avery Gates to load the bases for Prange, who then drew the walk-off walk.
"It feels pretty good," Prange said. "It's the last time playing (Ankeny), so it feels really good actually."
The win allowed Centennial to sweep all four games in the season series. The Jaguars finished 12-8 in the conference, tying No. 4 Urbandale and No. 8 Dowling Catholic for second place, and improved to 25-9 overall.
While Centennial has won 11 of its last 12 games, Ankeny is now on a four-game losing skid. The Hawks finished 9-11 in the league and dropped to 16-17 overall.
"It's tough, especially against your crosstown rivals," said Ankeny sophomore Brody Brecht. "But we've got to move on from it. We've got Hoover Monday and then substate."
The Hawks lost despite a strong outing from Brecht, who recorded nine strikeouts over the first 5 1/3 innings. He left with a 3-1 lead in the bottom of the sixth after allowing consecutive walks to Kaden Bollwinkel and Gabriel Monosmith with one out.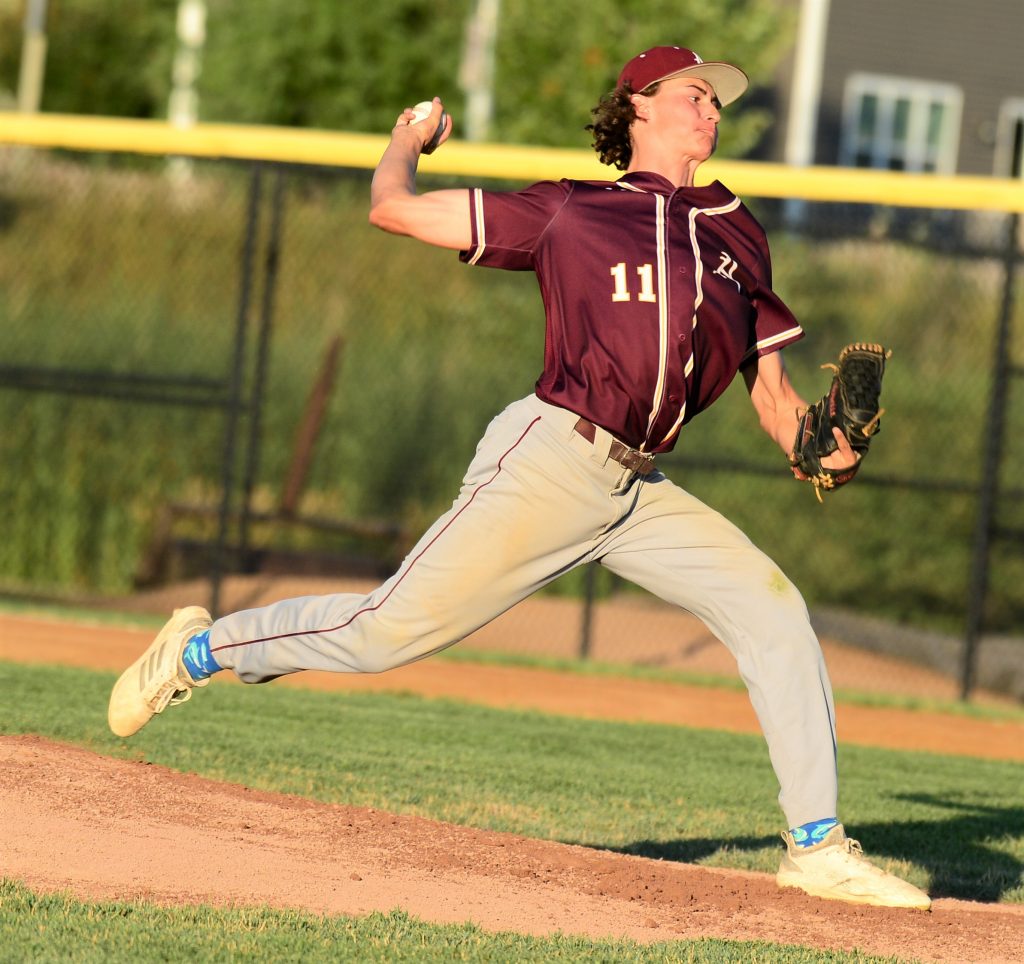 "I was feeling good," said Brecht, who gave up four hits and six walks. "You always want to limit those walks, so I need to be more accurate."
Cox (1-2) took over on the mound and retired Gray on a fly ball for the second out. He then hit Boike with a pitch to load the bases.
The Jaguars tied the game with Gates at the plate when two pitches from Cox eluded catcher Mo Watson and went to the backstop.
"I think Mo got crossed up, and Cooper said he couldn't see the sign," Balvanz said. "But hopefully we can learn from it and move on."
Centennial sophomore Trey Hansen (1-0) pitched three scoreless innings to earn the victory. He struck out Jase Bauer with the bases loaded in the top of the ninth.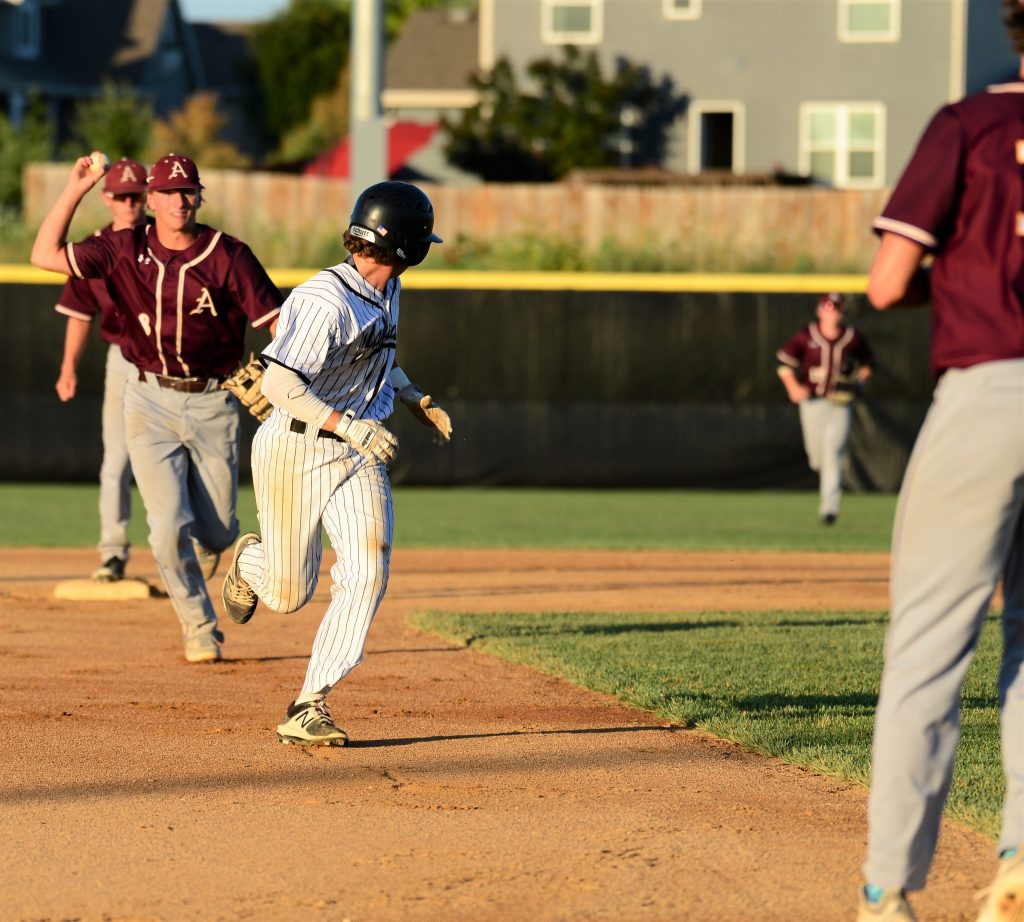 Bauer had stroked a two-run double in the fifth inning to give Ankeny a 2-1 lead. Cael Boyd stopped at third base on the hit when he heard Balvanz yelling at Bauer to stop at second.
"Cael and I had a miscommunication there at third base," Balvanz said. "He would have easily scored there, so that was disappointing."
Centennial starter Logan Neils scattered seven hits and had six strikeouts over the first five innings. He was replaced in the top of the sixth by Ryan Vermeer, who immediately gave up a solo home run by Evan Lyons–his second of the season.
Lyons' blast gave the Hawks a 3-1 lead, but it wasn't enough.
"We wanted to win, but that's not our focus right now," said Brecht, who gave up an RBI single to Gray in the second inning. "We just have to flush it."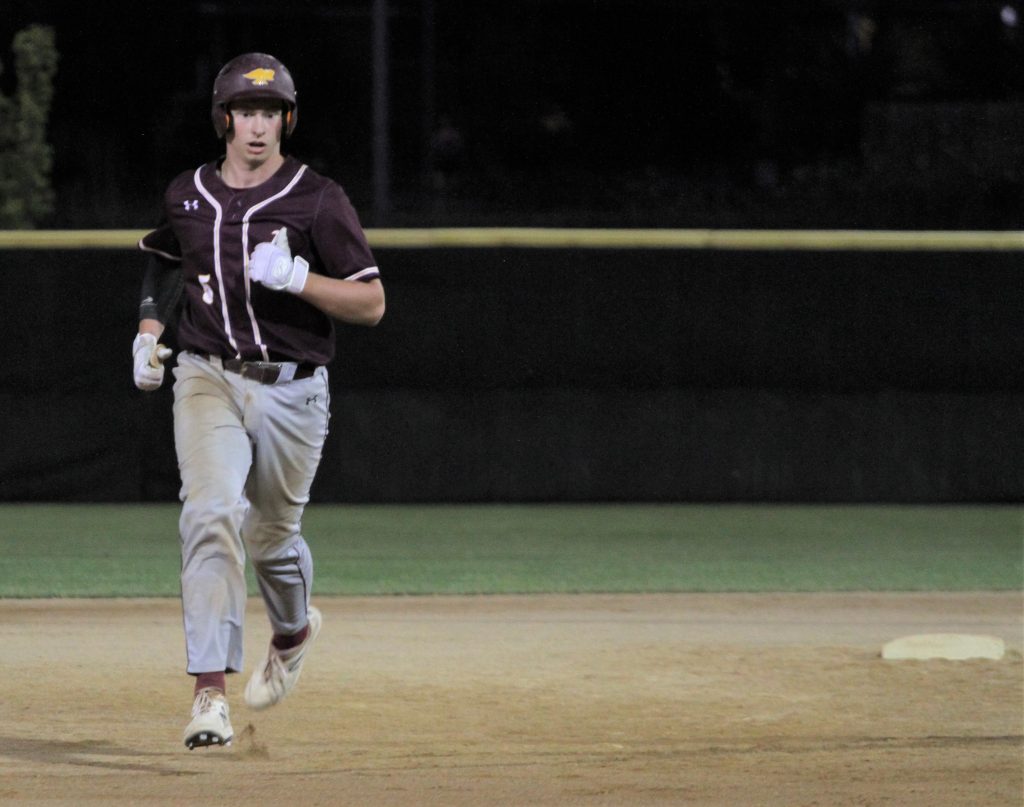 Ankeny's Carter Smith went 3-for-4 and scored a run in the loss. Cox went 2-for-4, and Bauer went 2-for-5.
Centennial never trailed in the first game. The Jaguars took a 1-0 lead in the first inning, then added three more runs in the second off Ankeny starter Chris Spear (2-5).
Spear allowed seven walks in two-plus innings. He was replaced by Cox in the bottom of the third after giving up his only hit–a single by Bollwinkel.
"Plate discipline has been a big thing–just getting our pitch, especially when it gets later in the count like 2-0 or 3-0," said Centennial senior Josh Meador. "We've got to make sure it's our (pitch). We have to make sure we're swinging at the right things at the right time."
After the Hawks scored three runs in the top of the third, Centennial broke the game open with six runs in the third and six more in the fourth. Meador had a two-run single in both innings.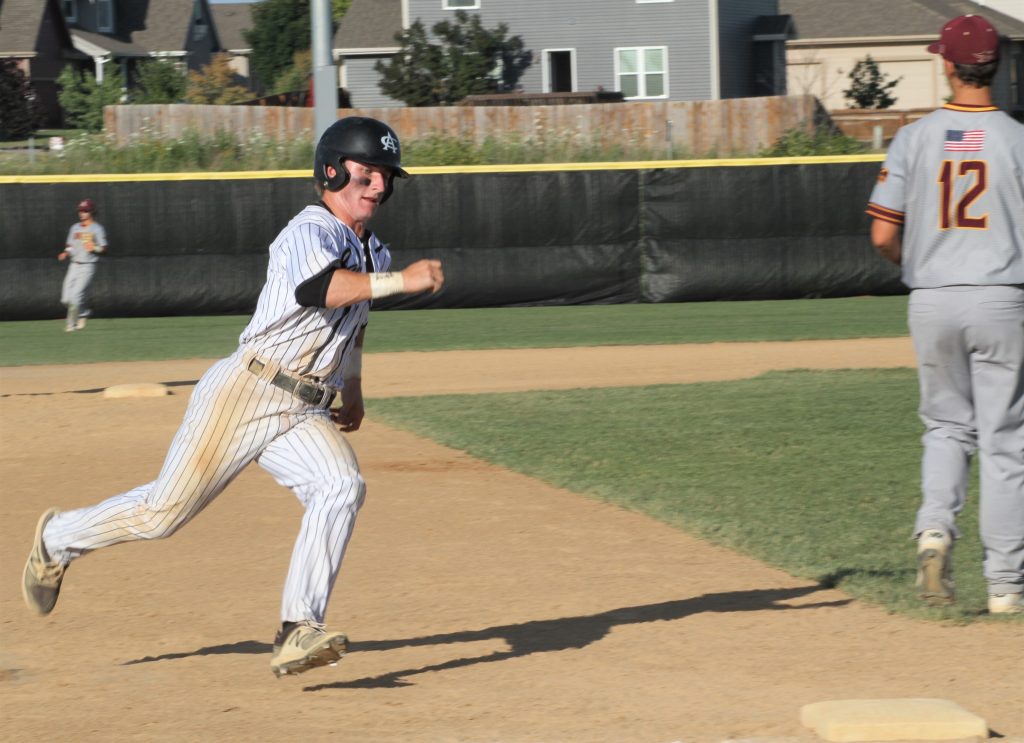 Meador (4-2) was also the winning pitcher. He tossed a four-hitter and had five strikeouts.
Meador tried to keep his arm loose during the Jaguars' long innings at the plate.
"We've had that before–up in Ames we had a 17-run inning when I was pitching," Meador said. "We just had to get loose in the bullpen again and get ready to go and try to make the next inning a quick one so we can get the bats going again."
Meador had only one bad inning. Bauer hit an RBI grounder in the third to put Ankeny on the board, Brecht added an RBI single, and Lyons followed with an RBI double.
Vermeer went 2-for-2 with a double and two RBIs for the Jaguars. Gates went 1-for-1 with three walks, scored four runs and drove in two more.