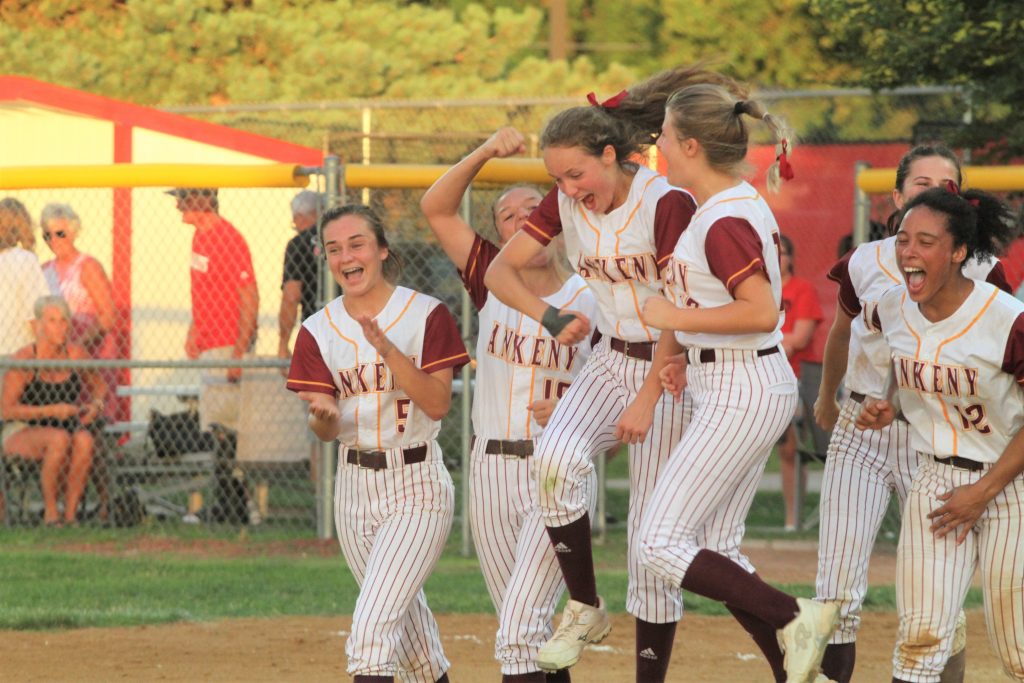 The beginning of postseason play provided a fresh start for the struggling Ankeny softball team.
The Hawkettes, who went 1-7 to close out the regular season, didn't let the opportunity go to waste.
Paige Jacobsen tossed a three-hitter and Jasmine Rumley went 3-for-3 with two RBIs to lead Ankeny to a 5-0 victory at 14th-ranked Des Moines East in a Class 5A regional semifinal on Saturday.
"We just had to forget about the last week," said Rumley. "After we won our last game (against Cedar Rapids Xavier on Wednesday), it all came together and we knew we could do it. We just got through it, and that's what counts."
Jacobsen (10-9) avenged an earlier loss to the Scarlets, who split a pair of one-run games at Ankeny on June 20. She had only one strikeout, but needed just 78 pitches to go the distance, retiring 13 batters on fly balls.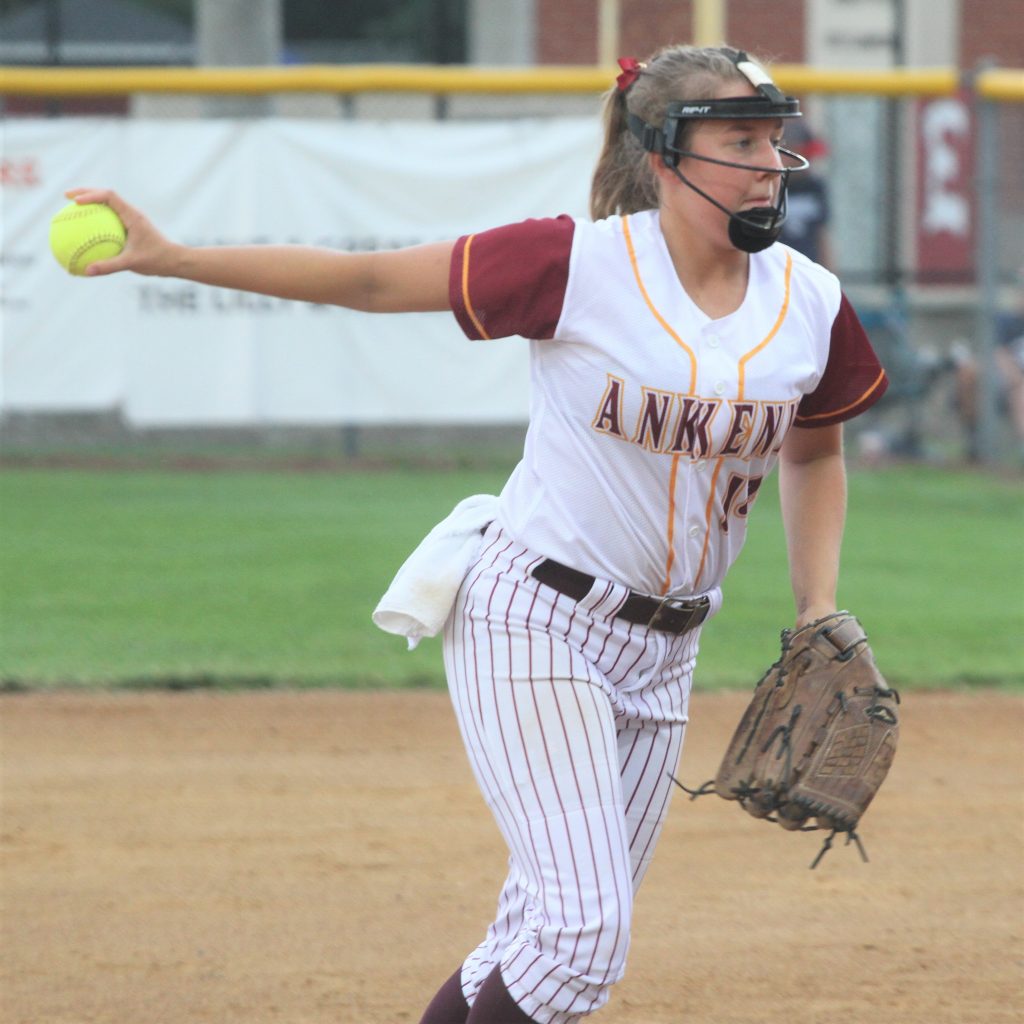 "I really focused on getting my curve working for this team," said Jacobsen. "We know East is a good hitting team, so I'm not going to be able to strike out everybody. It's good to get some nice popups that our defense can handle."
Jacobsen took a perfect game into the fourth inning before East's Marisa Anderson hit a one-out single. With two outs, Keiana Giboo drove a pitch from Jacobsen to deep left field that was caught by Madeleine Murphy as she collided into the fence.
"We've been scouting them," Murphy said of the Scarlets. "We've looked at all their batters, and we were just prepared for anything. We try to talk to each other in the outfield, but I was just going after (the ball) as hard as I could no matter what."
Jacobsen then cruised the rest of the way, giving up a two-out single to Josie Lucas in the sixth inning and a leadoff single by CJ Banner in the seventh. She did not allow any of the East runners to reach second base.
"They're going to hit the ball in the air, and they got a bad draw getting us," said Ankeny coach Dave Bingham. "Paige just mixed it up so well–she was Greg Maddux basically. For those people that know baseball, that's what she did really well tonight."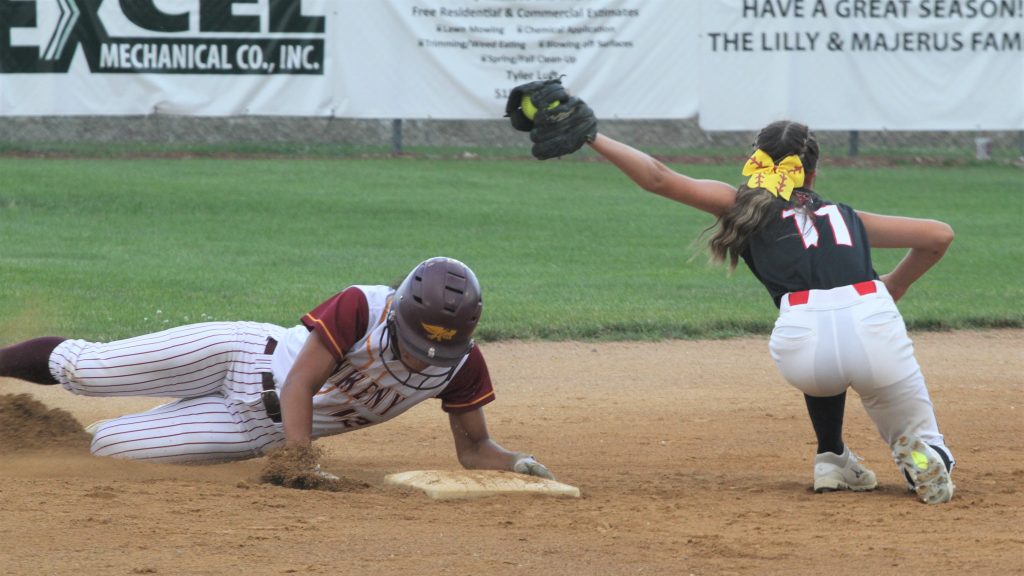 Jacobsen's teammates handed her a 2-0 lead before she even threw her first pitch. Rumley led off the game with a walk and later scored on a double by Zoe Baker, then Marina Carter followed with an RBI single.
"We had seen (Banner) before," said Baker, who also doubled off the East pitcher in the third inning. "She pitched us inside and very low. We just worked on that at practice and we went up there with confidence and just drilled her."
Ankeny (20-18) added two more runs in the second inning. Shelby Romig led off with a single and later scored on a hit by Rumley, who then raced home from second base on a bunt single by Murphy.
"It helps to get those early runs," Jacobsen said. "I always have complete confidence in my team whether we start strong or not. I always know we'll get the runs we need."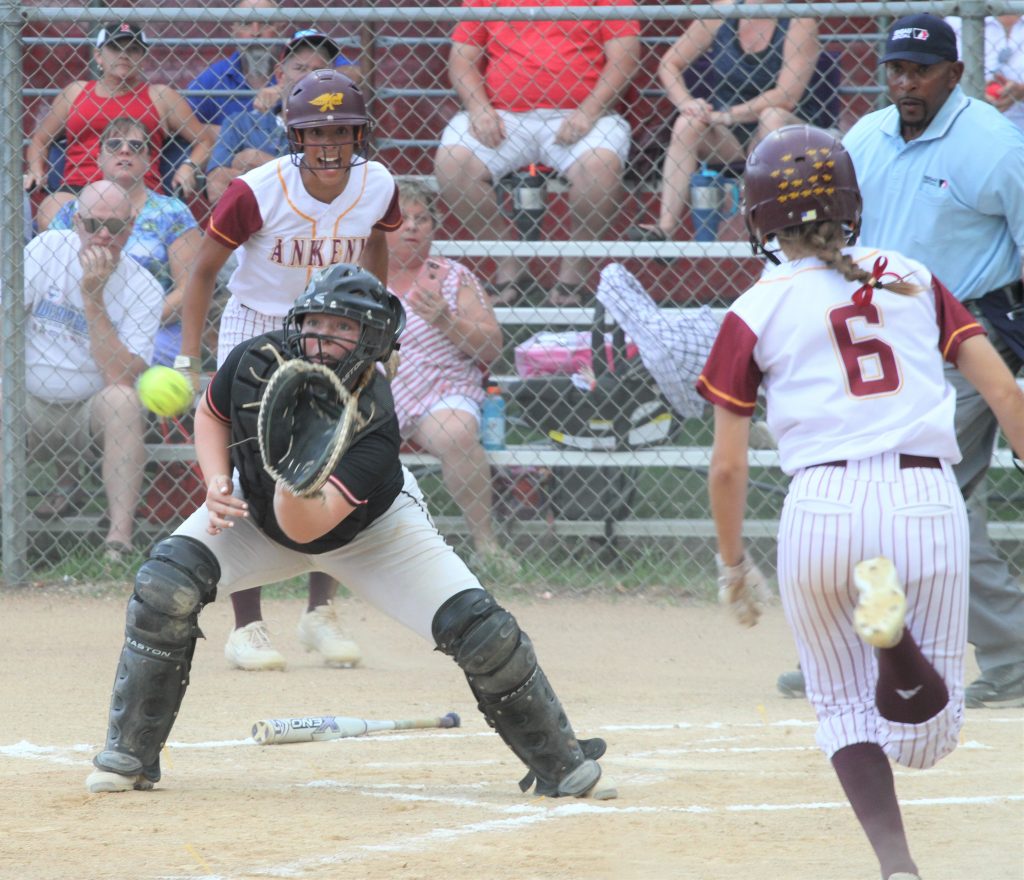 The Hawkettes scored their final run in the sixth inning. Romig led off with a single, advanced to second on a bunt by Eva Fulk, and raced home when Rumley got her third hit of the game–an infield single that deflected off the leg of third baseman Madi Inman.
"I just knew last game I hyped (Banner) up a little bit and thought she was better than what she was," Rumley said. "I just went out there swinging, and I think that's what we all did. We didn't think about it–we were just swinging, and that's what happens."
East finished the season at 27-14. The Scarlets were held scoreless for the first time since June 17.
"I think our preparation–when you give us a team and we know who we're going to play–the girls really buy in," Bingham said. "I always feel confident, but you just never know."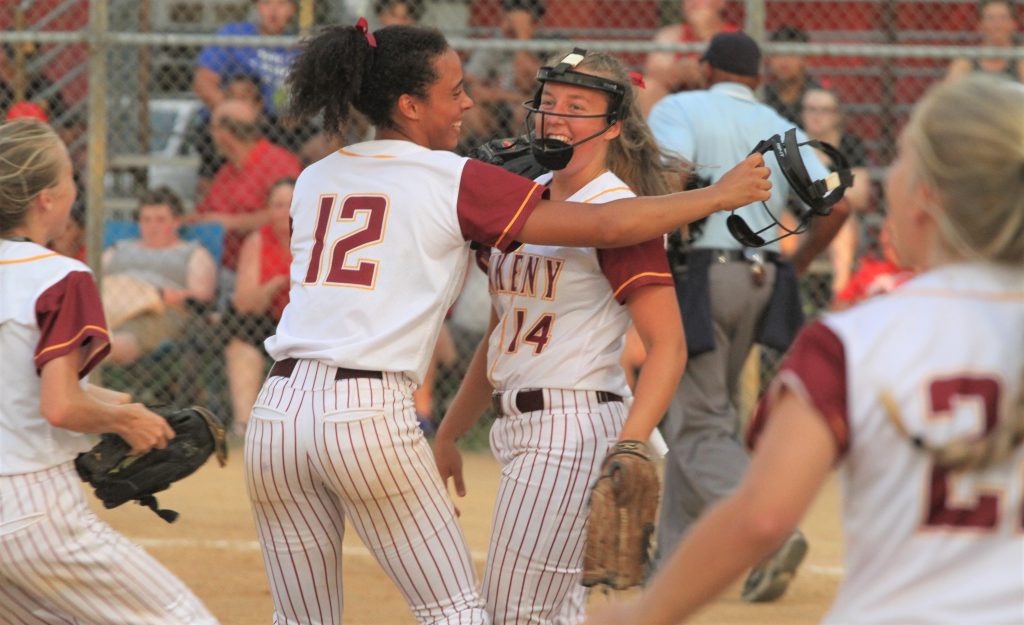 Ankeny will play at No. 2 Fort Dodge (33-6) in the regional final on Tuesday at 7 p.m. The Hawkettes are seeking their first trip to the state tournament since 2015.
"We're going to go up there and win, and we're going to state," Rumley said. "That's how it's going to be."
Fort Dodge advanced to the regional final with a 9-0 win over Sioux City East. The Dodgers have won 15 of their last 16 games.
"I think we can beat anybody. I've said that all year," Bingham said. "We went through a rough patch at the beginning of this week, but I think it just made us tougher."