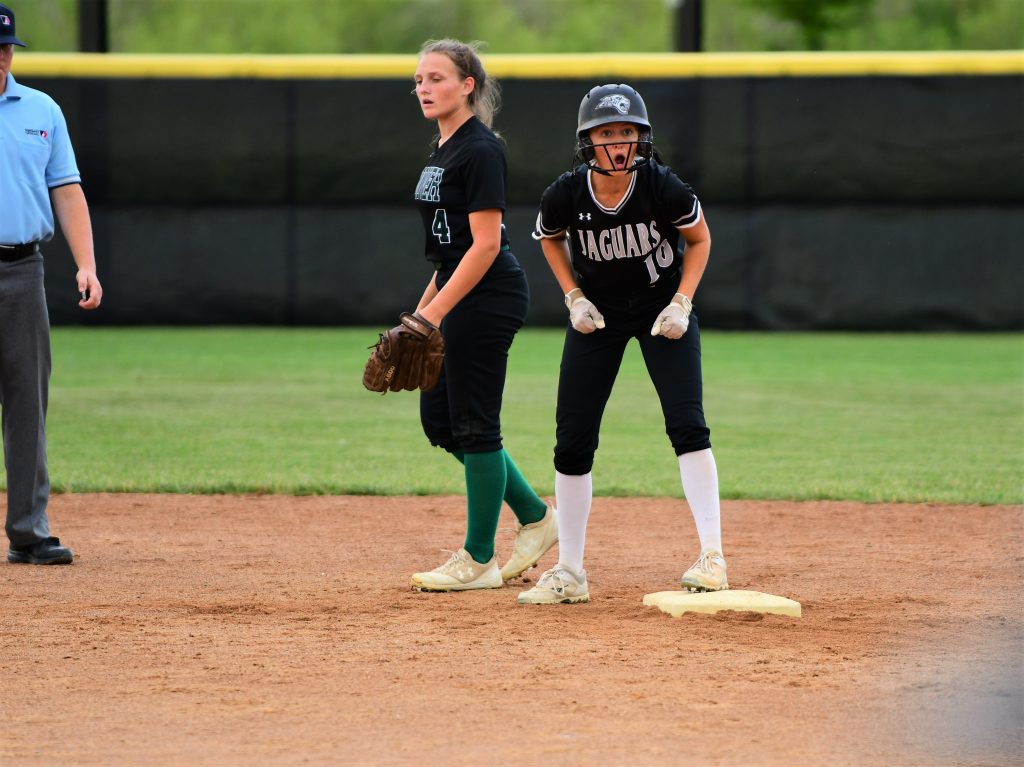 The best season in Ankeny Centennial softball history came to a sudden end on Saturday night.
Des Moines Hoover's Abby Nolte hit a two-run homer in the eighth inning, her second of the game, to lift the Huskies to an 8-6 victory in a Class 5A regional semifinal at Centennial. The 13th-ranked Jaguars finished with a 26-12 record, the most wins ever for the program.
Centennial had won 12 of its previous 13 games, but could not overcome Hoover's three home runs. Nolte blasted her ninth and 10th roundtrippers of the season, while Adrianna Jarrett also had a two-run homer–her third of the year.
"That's a testament to their team," Centennial coach Brett Delaney said of the Huskies. "They've got a few girls who can swing it a little bit. They found their pitch and were able to hit it out of the park."
Hoover (18-10) built a 6-1 lead before Centennial rallied. The Jaguars used a three-run sixth inning to tie the game at 6-6.
"We just didn't come up with those extra hits we needed," Delaney said. "We left 10 runners on base, which was probably the difference in the game. They capitalized a little more when they had runners on base."
Madi Huisman (9-3) took the loss in relief of Kayla Stone. She allowed two earned runs on two hits over the last 4 1/3 innings.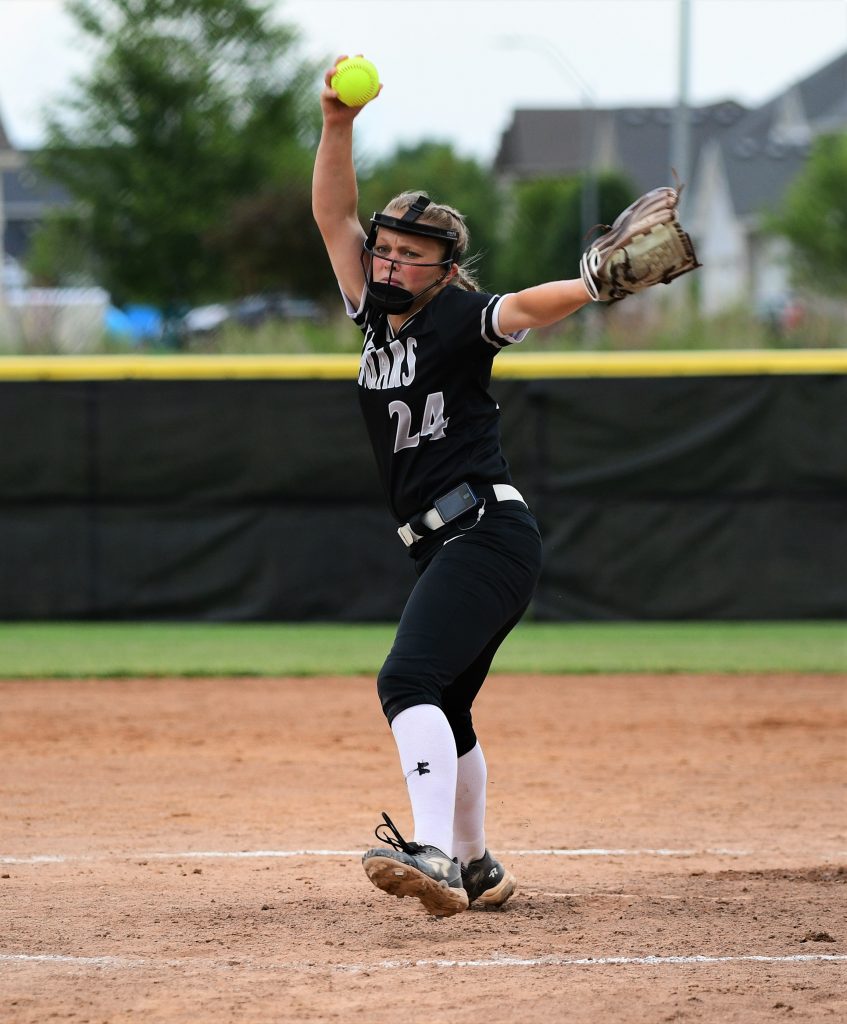 Stone allowed six runs–four of them earned–on six hits over the first 3 2/3 innings.
"Kayla had been pitching pretty well down the stretch, so that's why we started her," Delaney said.
Franie Burnett went 2-for-5 and had two RBIs for the Jaguars. Kennedee Jones doubled and drove in a run, while Lily King walked twice and scored a pair of runs.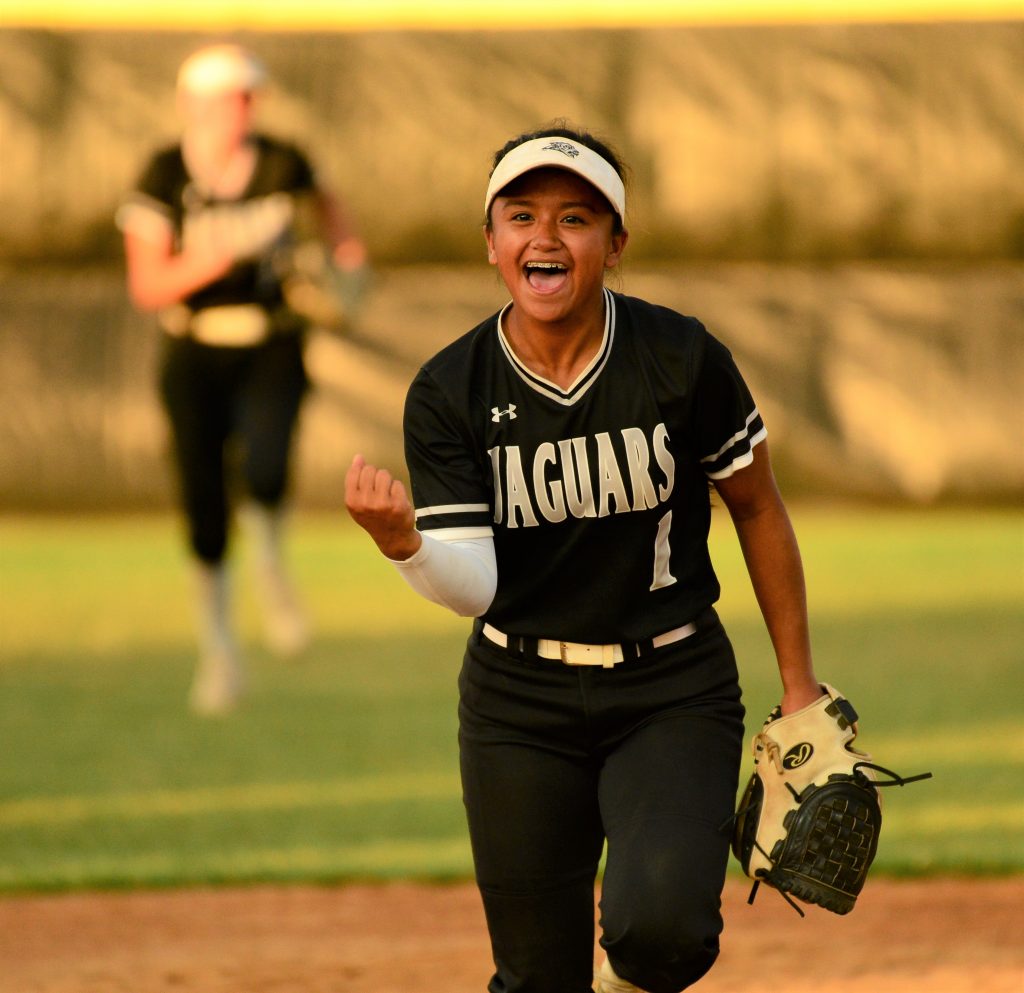 "King had a really good night," Delaney said. "Our seniors stepped up and had a pretty decent night all around."
Meadow Lecocq went 2-for-4 and scored two runs for Hoover, which won the Class 4A state title last year before moving up to Class 5A this season. The Huskies advanced to the regional final on Tuesday at No. 8 Valley (28-10), where they will likely face former Centennial pitcher Haley Gatica.
"Hoover's a really good team, and it just wasn't our night," Delaney said. "Our girls battled all night. We just came up a little short in extra innings."