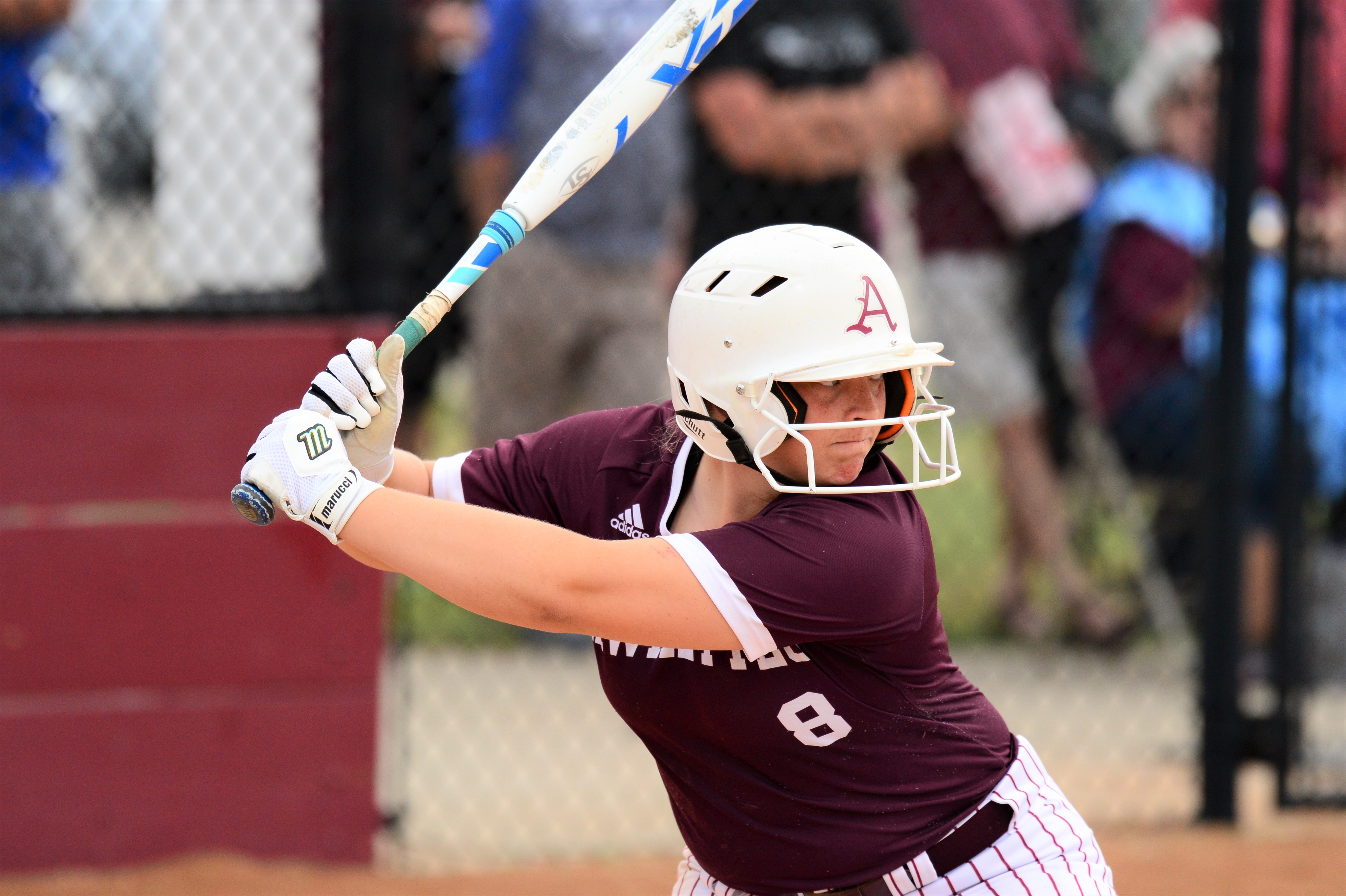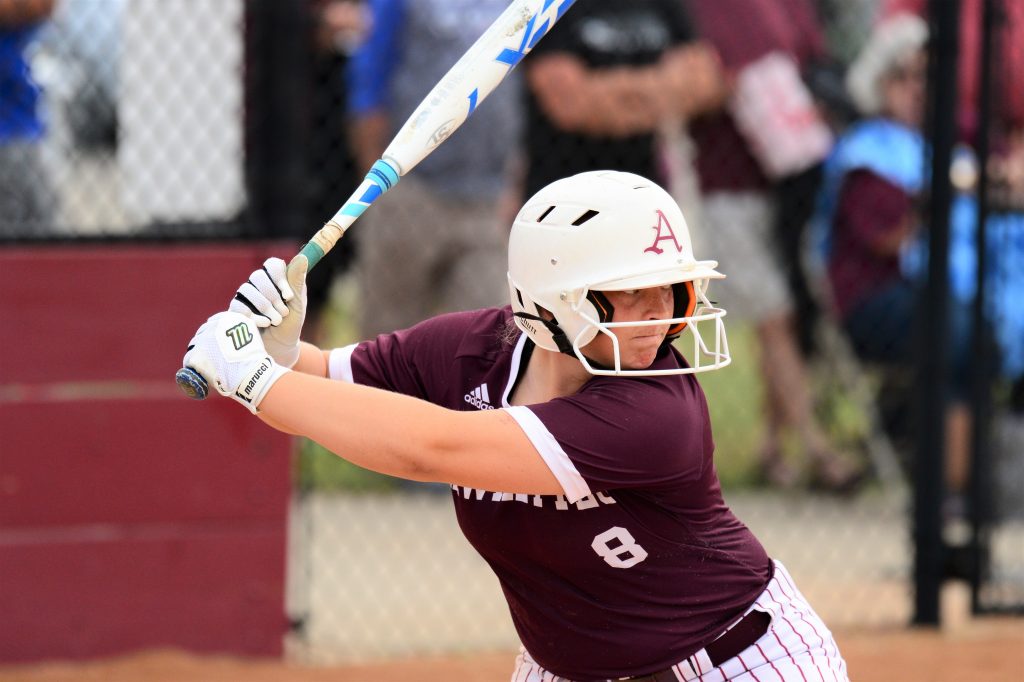 Senior catcher Zoe Baker doubled twice and drove in a run to help the Ankeny softball team to a 5-0 victory at 14th-ranked Des Moines East in a Class 5A regional semifinal on Saturday. The Hawkettes will play at No. 2 Fort Dodge in the regional final on Tuesday.
Baker is batting .325 with three home runs, 11 doubles and a team-high 45 RBIs. She will play for Simpson College next year.
Here is some inside info on Baker:
Congratulations on the win over East. Were you guys confident even though you had lost seven of your previous eight games?
We've had a rough last week, but we definitely put in a lot of work in order to get here. I think our four-hour practice really paid off.
Coach Bingham has told me several times that no team in the state has outworked your squad. Do you believe that is true?
I do believe no one has outworked our team because we are at it every morning–every day–with long practices and we definitely are tired, but it has helped us push through this long season and now that it is the end of the season, we just keep grinding even on the weekends.
How important do you think it was to score those two early runs in the first inning?
I believe it was very important to score early because they are a team that once you jump on them, they immediately shut down. They were hanging their heads in the second inning with no fight.
Your teammate, Paige Jacobsen, tossed a three-hitter in the win. She told me that she really focused on throwing her curveball against the Scarlets, so did you call that pitch frequently?
We did call curve frequently, and we called a curve outside on them a lot because we knew they couldn't hit outside so pitching her curveball and especially getting it off of the plate was a huge factor in that game.
You've been batting in the clean-up spot most of the season, and you've certainly succeeded in that role. Do you like batting fourth in the lineup?
I do love batting fourth. I believe it has given me more confidence, especially when my teammates are on base because I feel like I have to score them. I just go up there and swing and believe I can hit the ball where I need to and move the runners or score them.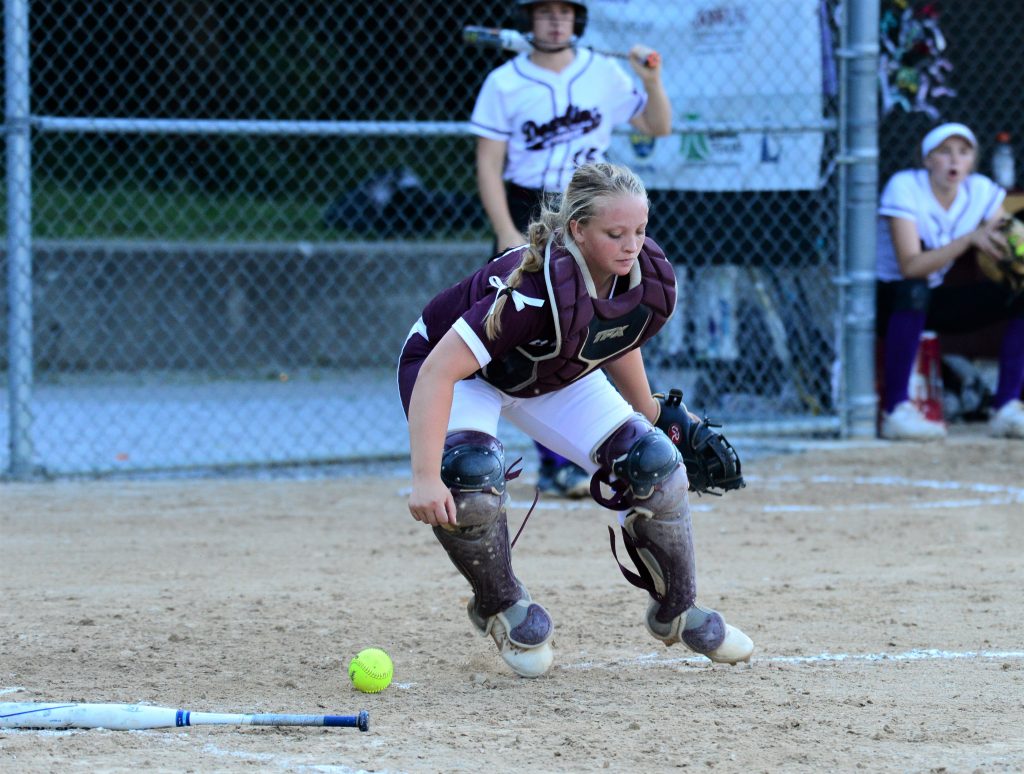 What do you know about Fort Dodge? What will be the key to beating them?
They have always had a solid team, and I believe the key to winning against them would be playing from your heart then your head. We have to play like we did against East and stay together as a team and just have fun, and keep our energy and confidence up.
Do you guys feel like you have nothing to lose going up there?
We are going to go up there and fight. If we go up there and lose, we lose everything we have put in (this season). I would like to think we will not lose, and we'll finally get to make a trip to state. That's all I have wanted since I started playing, and it is my senior year so we are going to go up there and give it everything we have.
What would that mean to you to earn a trip to the state tournament in your senior year?
It would mean everything to make it to state this year, especially since this is my last time ever being a Hawkette and this is what I have been waiting for and dreamed about.
You've committed to play for Simpson. What did you like about their program?
I love everything about Simpson. Coach Matthias seems like the perfect coach for me, and everyone on that campus was just so friendly. The first time I ever stepped on that campus, it immediately felt like home and I know they will help me succeed in everything that I do.
Did you look at a lot of different schools? Was it a tough decision for you?
I actually did not look at any other school except Simpson. I had others looking at me, and other colleges I would have maybe considered, but when Simpson reached out to me my sophomore year I knew they would be the one and I only visited them and the first time I stepped on the campus, it was for me so I verbally committed my junior year. I signed in November of my senior year.
Do you think you'll play catcher in college?
Yes, I hope for that opportunity but I am also a utility (player) so I will play wherever they need me and I am ready for that. I can play any position besides pitcher. I have heard several times from coach Matthias that he really loves me behind the plate and enjoys watching me compete back there.