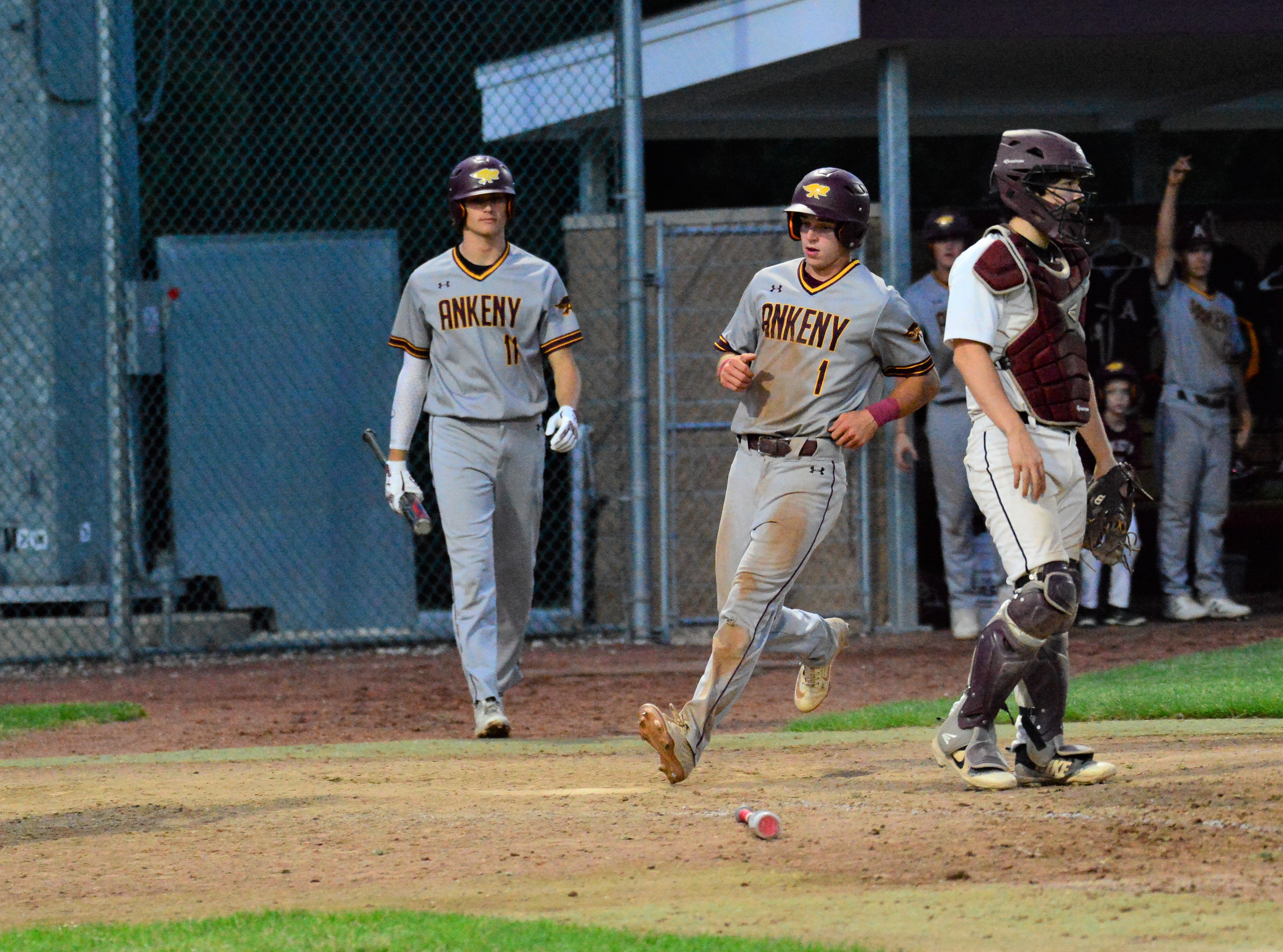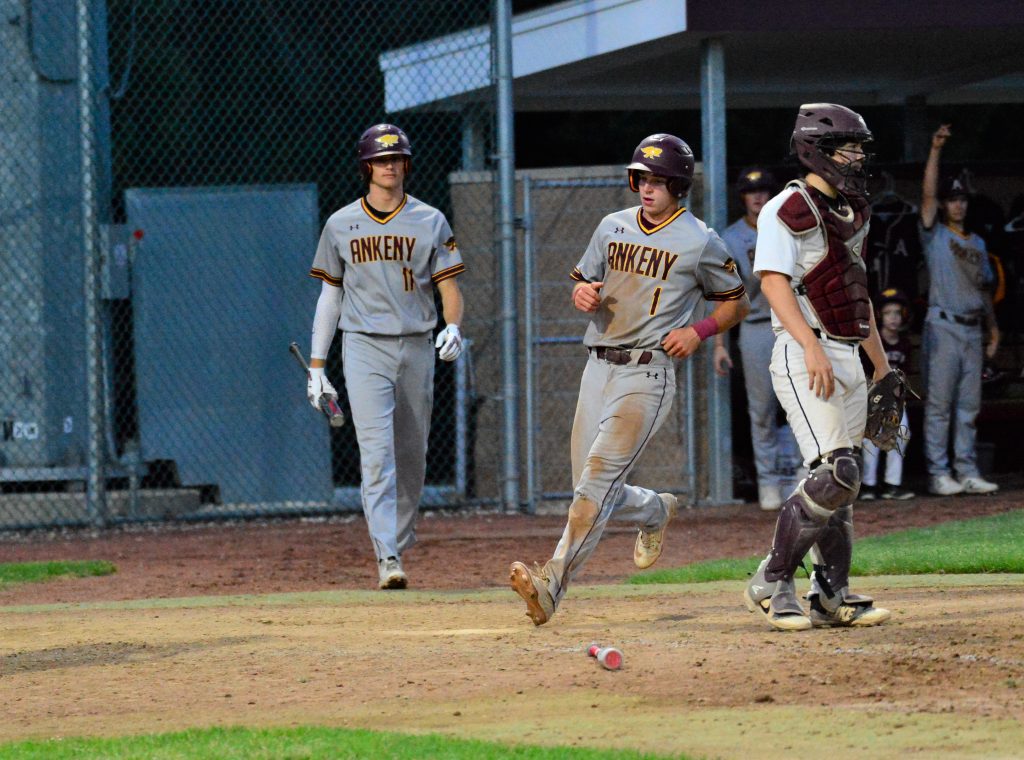 The Ankeny baseball team closed out the regular season on Monday with a pair of five-inning victories over visiting Des Moines Hoover.
The Hawks used a five-run fourth inning to post a 13-0 win in the opener. They then erupted for eight runs in the second inning en route to a 14-0 triumph in the nightcap.
The sweep assures Ankeny of finishing the season with a .500 record or better. The Hawks will take an 18-17 mark into Friday's Class 4A substate quarterfinal against visiting Fort Dodge (15-23).
Mo Watson went 3-for-3 with a double, triple and two RBIs in the second game. Carter Smith tripled and drove in two runs, while Cooper Cox also had two RBIs.
Brody Brecht went 2-for-2 and had a solo home run, his second of the season. Cael Boyd went 2-for-3 with a double and one RBI.
Austin Coyne (1-1) was the winning pitcher. He had five strikeouts over the first three innings and combined with Cox and Samuel Andrews on a two-hitter.
Chris Spear (3-5) earned the victory in the first game. He walked two and had eight strikeouts over the first four innings while combining with Bryce Rinderknecht on a four-hitter.
Boyd went 2-for-2, stole three bases and knocked in two runs. Brecht doubled and had two RBIs, while Peyton Agan and Carson McClain also drove in two runs apiece.
Evan Lyons went 2-for-4 with a double and one RBI. Spear also doubled and drove in a run.
Hoover dropped to 2-34 on the season.