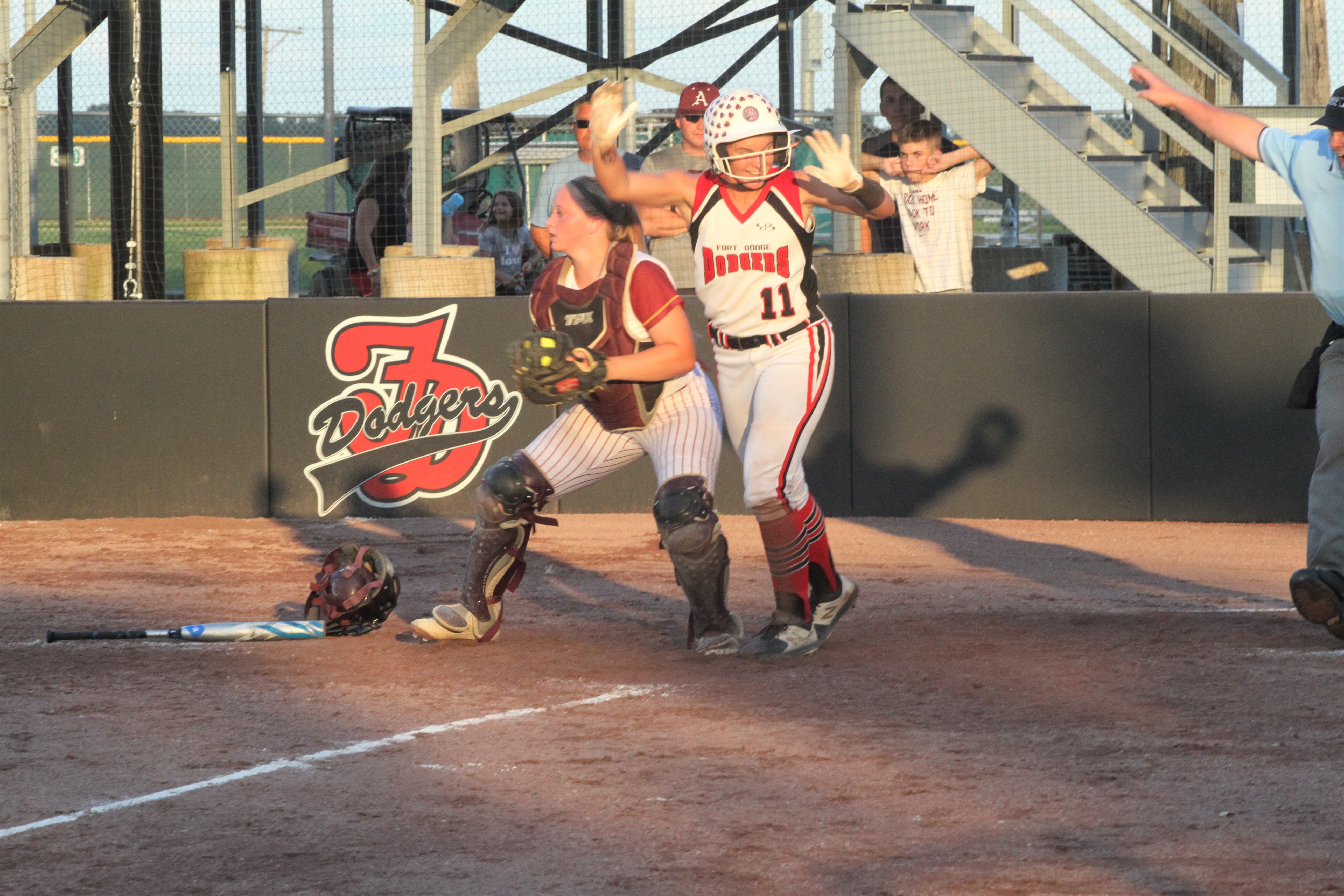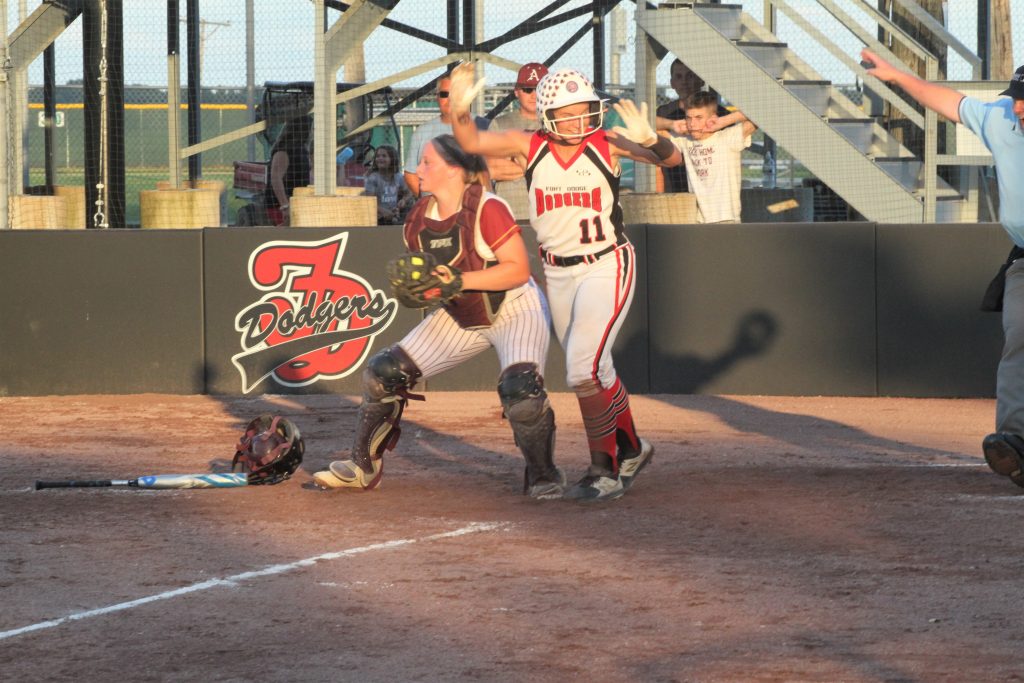 The Ankeny softball players exited the field at Rogers Sports Complex to a round of applause from their fans on Tuesday night.
The Hawkettes didn't get the outcome they wanted in a Class 5A regional final at Fort Dodge, but they proved that they belonged on the same field with one of the state's top teams.
Second-ranked Fort Dodge used a three-run sixth inning to post a 3-0 victory, allowing the Dodgers to qualify for the state tournament as the host school for the fourth time in five years. Ankeny was held scoreless in a regional final for the second straight season.
"We couldn't string (the hits) together, and I think that's really what we needed to do during that game," said junior third baseman Jasmine Rumley, who had one of the Hawkettes' two hits. "But I'm proud either way of what we did. We played a great game–we held them 0-0 (most of the way). They just got lucky, and that's what happens during regionals."
Ankeny pitcher Paige Jacobsen (10-10) extended her postseason scoreless streak to 12 innings before running into trouble in the bottom of the sixth, when catcher Tristin Doster drew a one-out walk, stole second and third, and then came home on a squeeze bunt by Aubrey Davis.
While the Dodgers were still celebrating after scoring the go-ahead run, Jacobsen tried to regain her composure. But her next pitch caught too much of the plate, and Loghen Schnetzer made her pay with a blast to right-center for a two-run homer that sealed the win.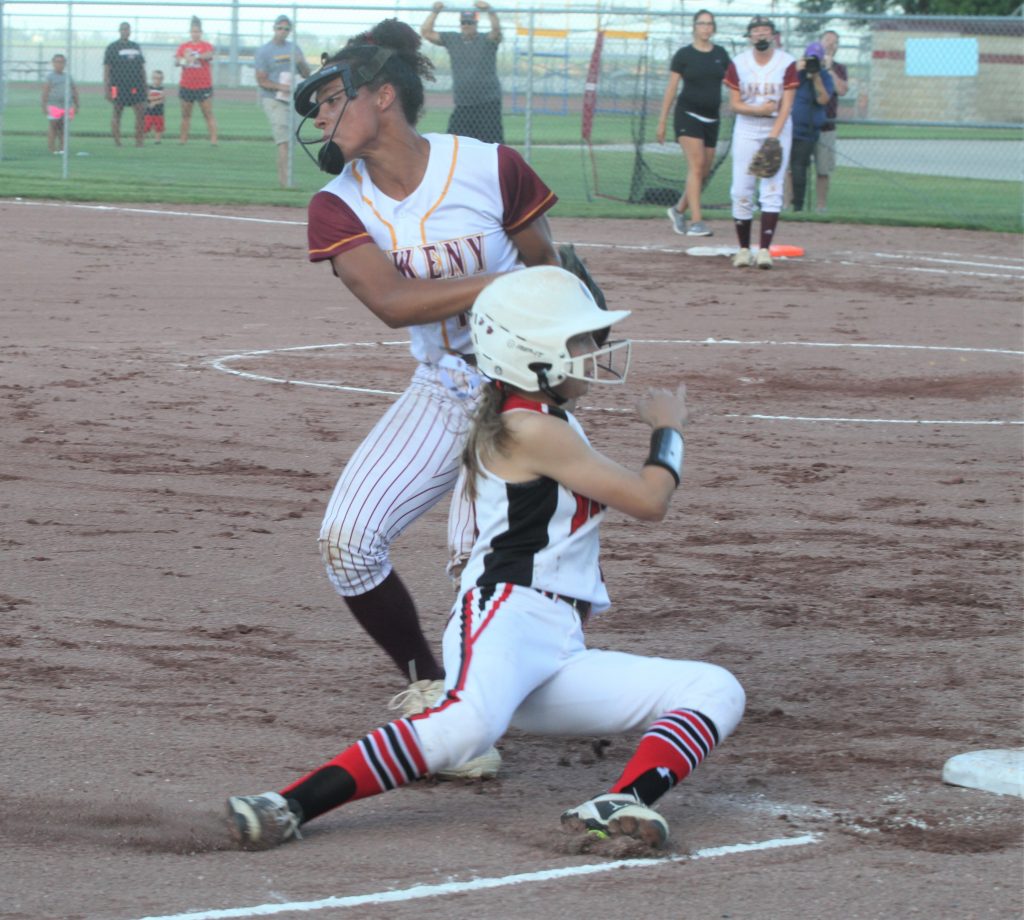 "Paige pitched really well. She just made one mistake," said Ankeny coach Dave Bingham. "I think if we would have kept it 1-0 I think we would have had more going around–we were trying to get (the batting order) back to Jas for sure."
Schnetzer's homer was her 14th of the season. She broke the Dodgers' single-season school record of 13 that was set by Mallory Kilian in 2014.
"We just kept believing in ourselves," Schnetzer told the Fort Dodge Messenger. "There was a lot of pressure on us, especially being at home, but I don't think any of us were really ever worried. And then when we went up 1-0, I just took a deep breath, tried to keep my hands high and make a level swing like coach (Andi) Adams always tells me."
The Hawkettes then went down in order in the seventh inning as Fort Dodge pitcher Jalen Adams–the coach's daughter–completed a two-hit shutout. The freshman walked one and had six strikeouts while raising her record to 23-2.
"I really didn't think she was amazing–not going to lie," Rumley said. "We really just said she threw high–her changeup was a backspin type–and we kept swinging at the high ones, and that's kind of what kept us from not (scoring)."
Fort Dodge (34-6) won for the 16th time in its last 17 games. The Dodgers–who earned their 10th trip to the state tournament since 2002 under Adams–will play No. 8 Valley (29-10) in the Class 5A quarterfinals on Tuesday at 7 p.m.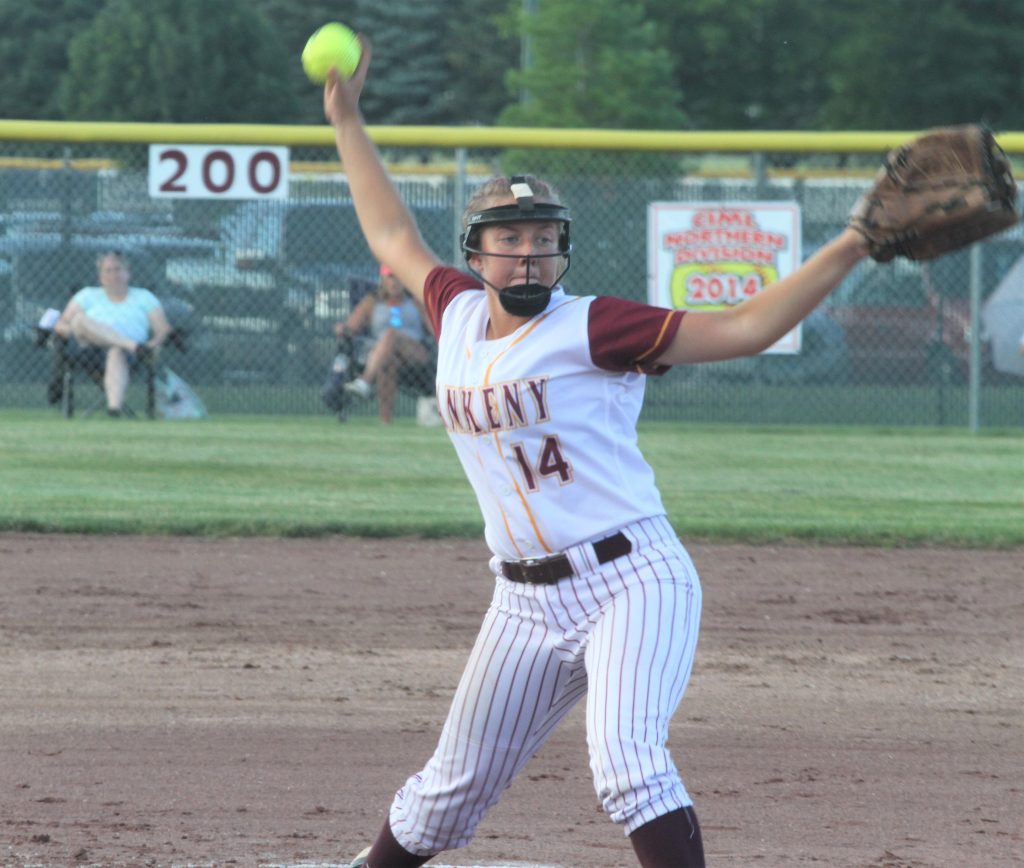 Ankeny ends the season with a 20-19 record. The Hawkettes were seeking their first state-tournament appearance since 2015.
"We didn't execute in certain spots when we had runners on, and that hurts in a game like this," Bingham said. "But you could tell we were prepared and they were prepared–both teams were focused. But it is disappointing. I thought this club had a chance to do something special."
Ankeny left six runners on base in the first four innings. The Hawkettes tried several times to advance runners with a bunt, but were repeatedly unsuccessful.
"It's easy to take a pitch that's above your hands," Bingham said. "You can practice that, but we had some kids playing in a regional final for the first time and they struggled with that."
Rumley reached on an error to open the game, stole second and later advanced to third on a fly ball by Anna Voigt. But Zoe Baker then flied out to end the inning.
Ankeny's best chance to score came in the third inning, when Eva Fulk bunted for a hit and raced to third on a double by Rumley. But Adams then retired three of the next four batters–working around an intentional walk to Baker–to get out of the jam.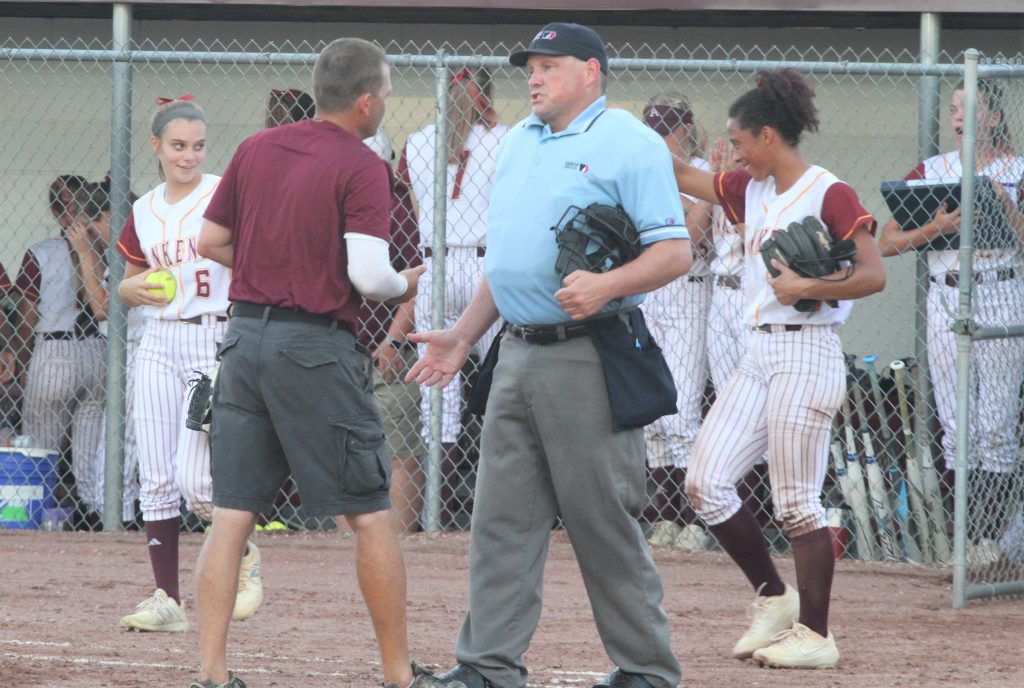 Kailey Becker drew a one-out walk in the fourth and advanced to second on an errant pickoff attempt, but that was the Hawkettes' final threat. Adams retired the last 11 batters that she faced.
"I just had to keep hitting my spots, and I knew our defense had my back," Adams told the Messenger. "We were concentrating on having fun and staying loose. That's what we're all about."
Baker flied out to deep right field to open the sixth inning. With two outs, Shelby Romig bunted and appeared to be safe as Schnetzer bobbled the throw from Adams, but was called out.
"(The umpire) should have at least asked for help," Bingham said. "It was a clear bobble. It wasn't a big deal, but we would have gotten back around to Jas (in the seventh) and then maybe it's a different game."
Jacobsen allowed four hits in the loss. She walked two and had one strikeout.
It was the final game for Jacobsen and fellow seniors Baker, Voigt, Shelbie Chambers and Mya Mathes.