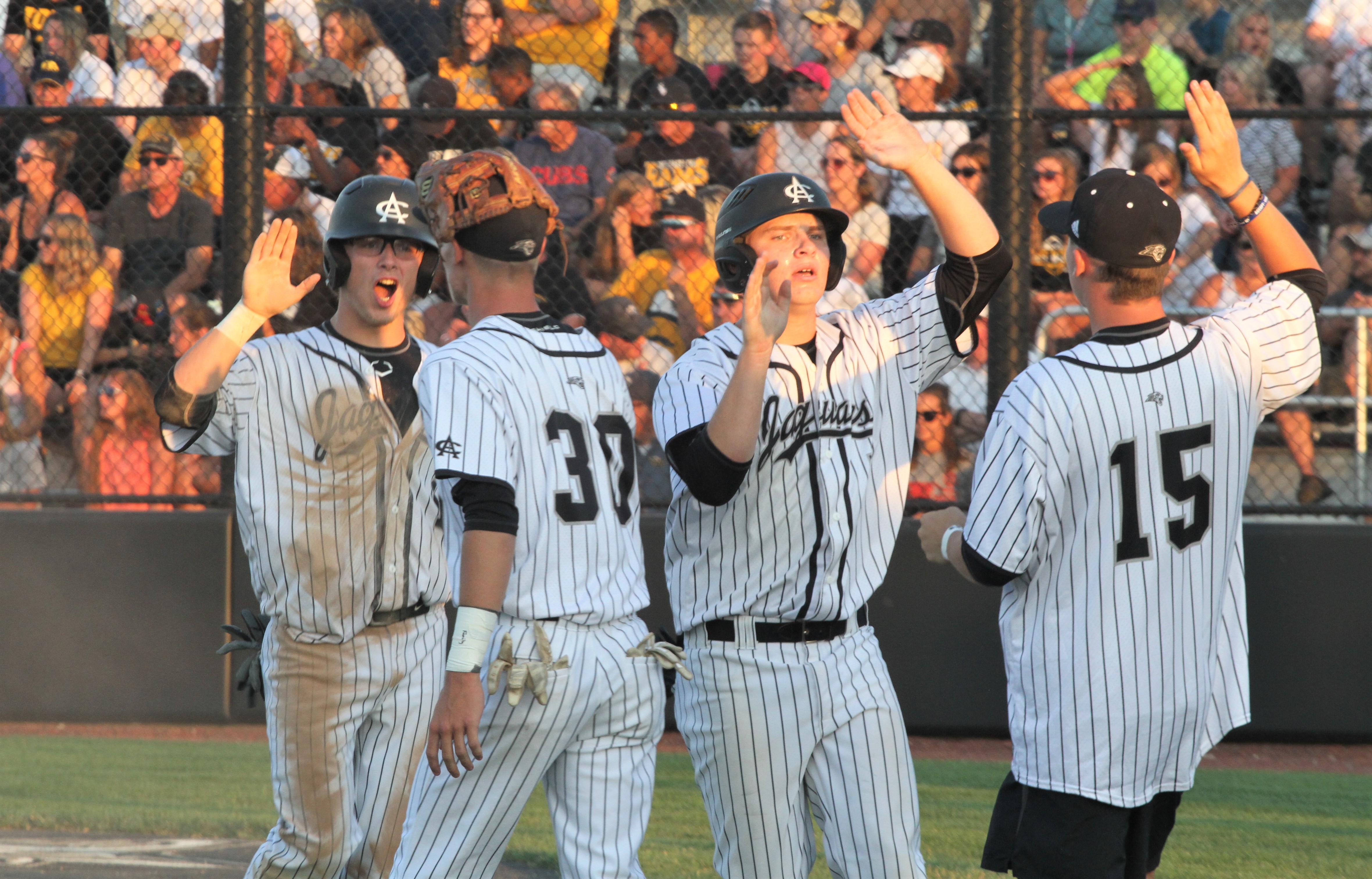 Tyler Heinzerling took a stroll in the outfield grass all by himself.
Ankeny Centennial's senior pitcher stared off into the distance as he realized his high school baseball career was over.
"This is my team here–my favorite team that I've ever played with," said Heinzerling. "I had confidence in all our guys. It just didn't end the way we wanted it to."
Heinzerling pitched 4 2/3 innings of shutout relief, but it wasn't enough as the fourth-ranked Jaguars dropped a 6-3 decision to visiting Southeast Polk in a Class 4A substate final on Wednesday.
The No. 3 Rams scored five runs in the first inning off Centennial starter Trey Morris and then held off the Jaguars to advance to next week's state tournament at Principal Park.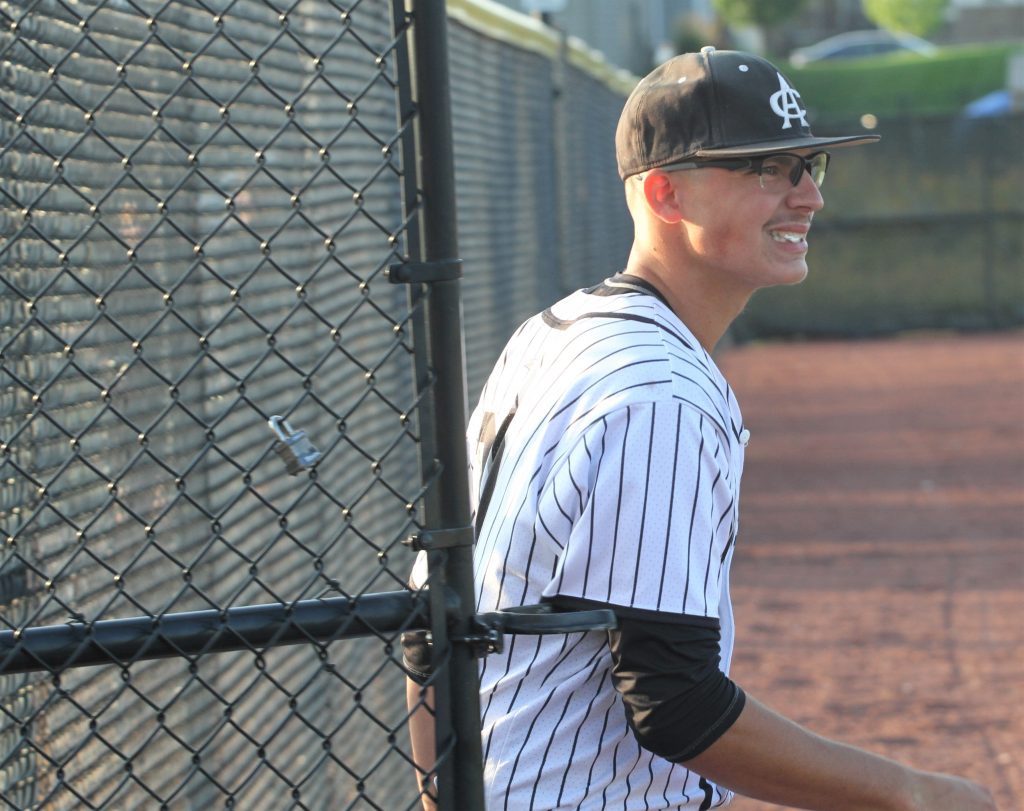 "We had some chances later and we had some baserunning mistakes where we don't score guys from second and third, but I tell you, I don't want to fault the character of our kids," said Centennial coach Mark Hey. "They battled–it would have been easy to roll over when it was 5-0, and they didn't. I just can't say enough about Tyler and the way he pitched in that ballgame."
Centennial closed out the winningest season in school history with a 28-12 record. The Jaguars–who won 14 of their last 18 games–surpassed the 2017 team that finished with 27 victories.
"It was a great year," Heinzerling said. "I have no regrets about it, and that's all that matters."
Southeast Polk (30-13) prevented the Jaguars from earning their first trip to the state tournament. The Rams took a 5-0 lead before Morris recorded an out as the first six batters reached base.
Jack Allison hit a bases-loaded single to drive in the first run, then Calvin Harris followed with a triple that skipped past Centennial centerfielder Avery Gates for a three-run triple. Harris scored when Miguel Bernadino reached on an error.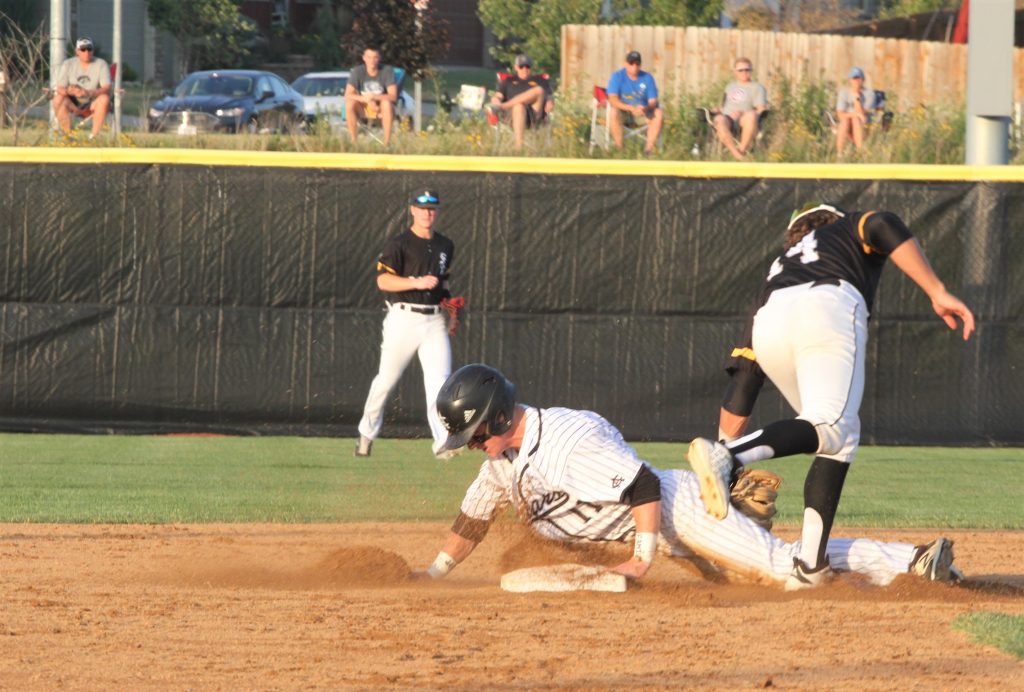 Harris doubled off the left-field fence in the third inning and scored on a one-out single by Austin Enos. Morris (5-4) was then replaced by Heinzerling after allowing six runs on six hits.
"I think he had good velocity. I just think he missed his location," Hey said of Morris. "It looked to me like he was maybe getting a little too much of the plate with some of those guys, but they're a good hitting team and you have to make real quality pitches against them."
Centennial got on the board with a two-out rally in the fourth inning. After Josh Meador reached on a fielder's choice, Cory Prange and Kaden Bollwinkel hit back-to-back singles to load the bases for Nathan Reinke, who bounced a single into left field to knock in two runs.
In the fifth inning, Ryan Vermeer drew a two-out walk from Martin and was replaced by courtesy runner Dylan DeAngelo. Morris followed with an infield hit, but DeAngelo tried to advance to third and was thrown out to end the inning.
The Jaguars also tried to rally in the sixth, when Meador walked and pinch-runner Reese Nesler raced to third when Prange hit his second double of the game. However, Bollwinkel fanned and then Reinke hit a grounder to Martin that turned into an inning-ending double play when Nesler was caught in a rundown.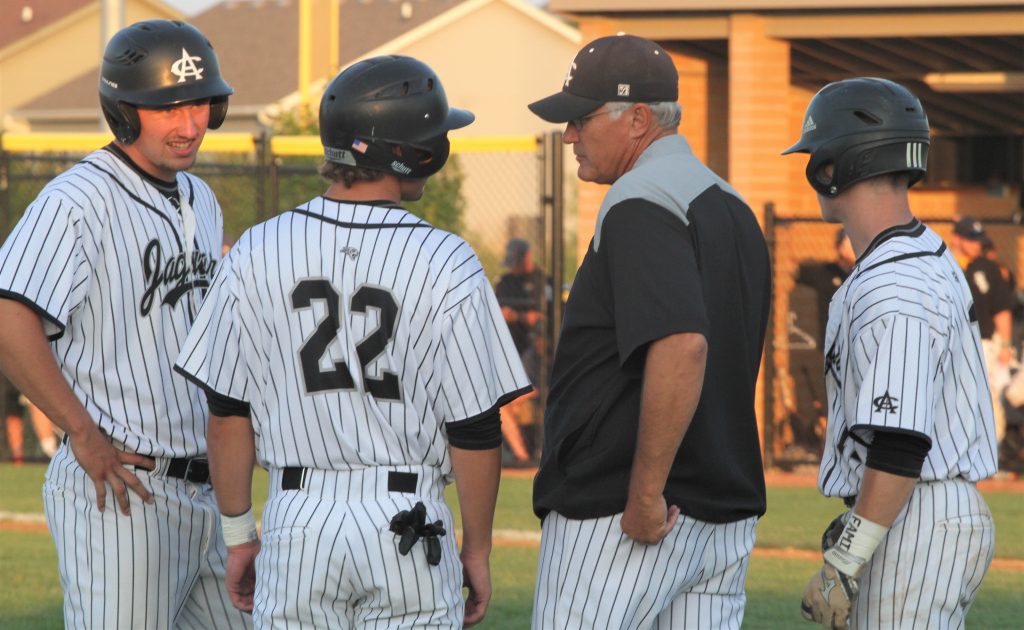 "We knew (Martin) threw hard and had a good curveball," Hey said. "We just wanted to jump on a fastball early and not get to where we had to chase stuff out of the zone and protect. I thought we did a good job offensively of sticking to the game plan. We had a lot of chances where we could have chipped away and made it a lot closer at the end."
Heinzerling struck out the side in the top of the seventh to keep Centennial in the game. He allowed just one hit and three walks while fanning four in his final appearance on the mound.
"Coming out I had all the confidence in the world in Trey. We've both been fighting this whole year," Heinzerling said. "But coming in, I knew I had to be ready. That was my job."
In the bottom of the seventh, Gates walked on four pitches and advanced to third on a single by Derek Boike. Keaton Gray followed with an infield hit that drove in Gates and brought the potential tying run to home plate.
Both runners advanced on a grounder by Vermeer, but they were left stranded when Morris lined out to Martin and Meador lined out to second to end the game.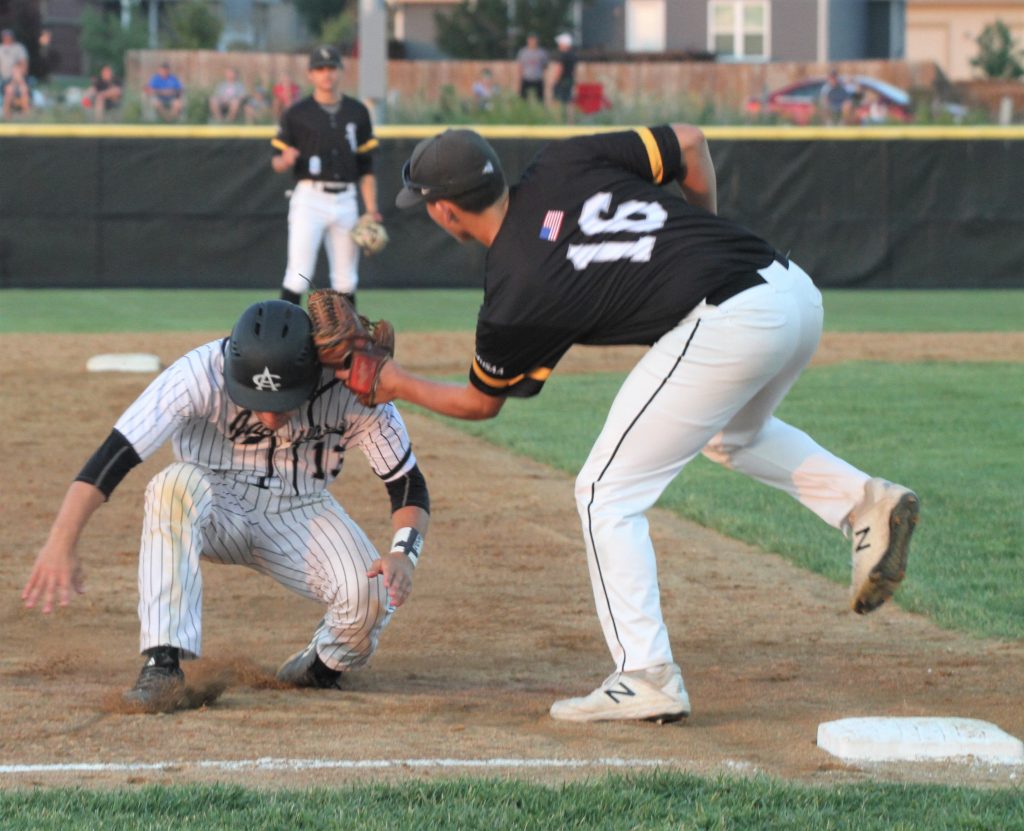 "Baseball's a funny game," Hey said. "Those two (line drives) drop in, and it could have been a different result."
Southeast Polk was one of five teams from the CIML to qualify for state. The Rams will be joined in the Class 4A field by four schools from the Central Conference–No. 1 Johnston, No. 6 Dowling Catholic, No. 9 Urbandale and Ankeny.
Despite the loss, Hey was proud of the Jaguars' accomplishments.
"This is a team of incredible character," he said. "I told them that the seniors built something very special here–and not just for what they did on the field but because of how they cared about each other and how they celebrated each other. This team is certainly a special one."