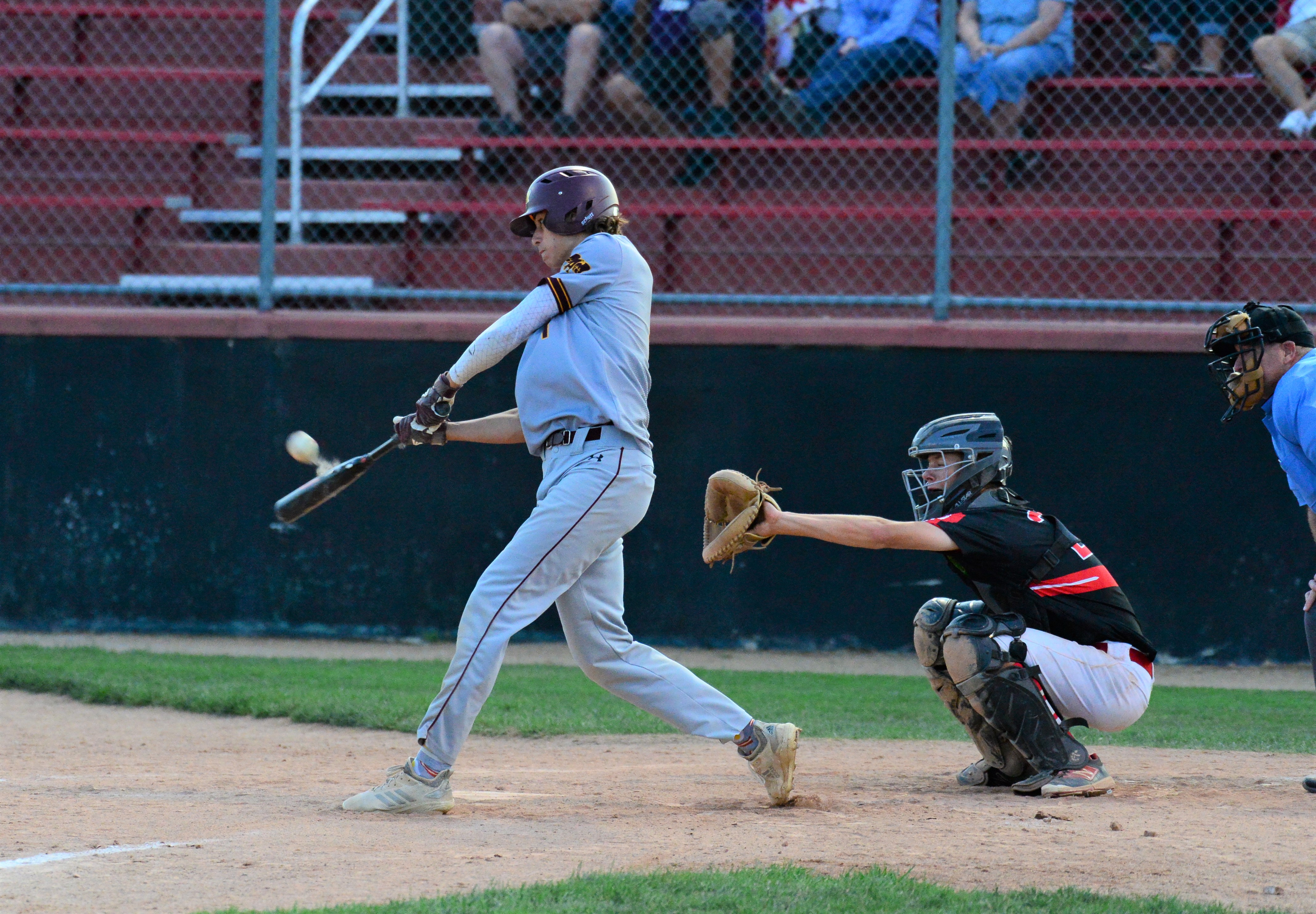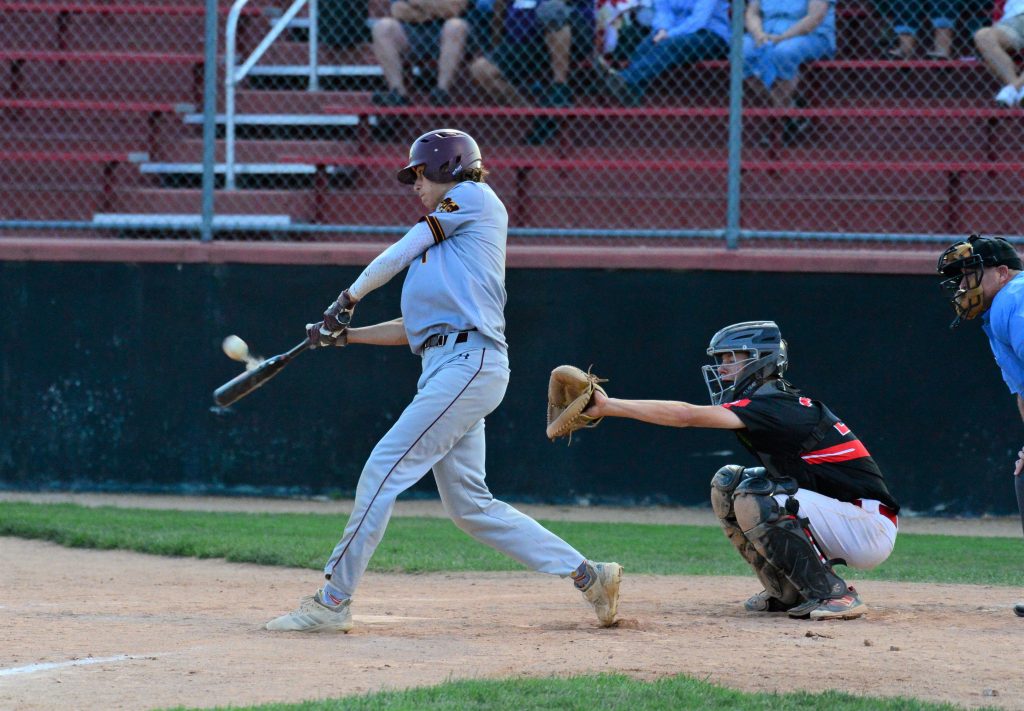 Ankeny outfielder Brody Brecht and Ankeny Centennial catcher Ryan Vermeer were both unanimous picks to the CIML Central Conference first team by a vote of the league's baseball coaches. They were joined on the squad by Centennial shortstop Keaton Gray, who was named to an infield position.
Vermeer, who was selected to a utility position, was also a repeat pick to the first team. The junior batted .430 with 11 doubles and 25 RBIs while also posting a 1-1 record with a 3.36 ERA and two saves on the mound.
Brecht, a sophomore, batted .371 with three home runs and 30 RBIs. He led the Hawks to a 21-18 record and the school's first state-tournament appearance since 2013.
Brecht was also one of the CIML's top pitchers. He compiled a 6-3 mark with a 2.46 ERA and 70 strikeouts.
Gray, a junior, batted .390 with 10 doubles and 24 RBIs. He helped the Jaguars to a 28-12 record, the most victories in school history.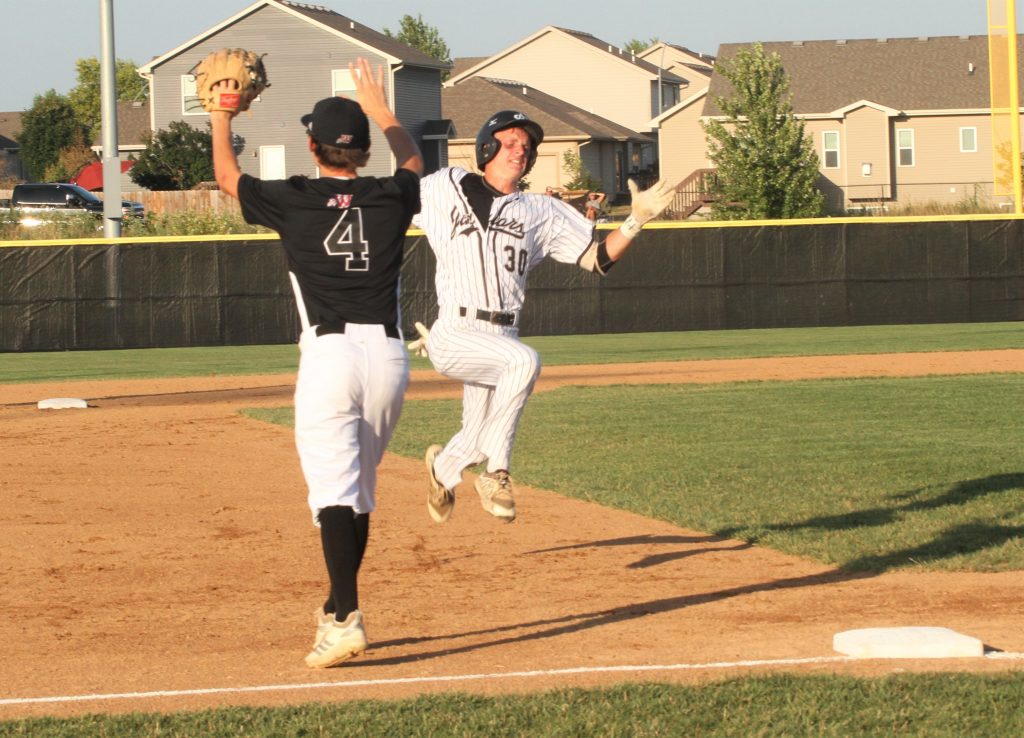 Centennial placed three players on the Central Conference second team–senior pitcher Tyler Heinzerling, senior infielder Josh Meador and junior Trey Morris, who was named to a utility position. They were joined on the squad by sophomore outfielder Cael Boyd of Ankeny.
Meador batted .336 with one homer and 27 RBIs while going 4-3 on the mound with a 2.81 ERA. He was a repeat selection along with Morris.
Morris batted .264 with four homers, 16 doubles and 33 RBIs. As a pitcher, he went 5-4 with a 2.20 ERA and 63 strikeouts.
Heinzerling compiled a 6-0 mark with a 2.17 ERA. He limited opposing batters to a .213 average.
Boyd batted .342 with six doubles and 16 RBIs. He set a single-season school record with 34 stolen bases.
Several other players from both schools earned all-conference honorable mention, including senior pitcher Chris Spear of Ankeny and senior outfielders Derek Boike and Kaden Bollwinkel of Centennial. That trio was honored for the second straight year.
Other honorable-mention picks were seniors Austin Coyne and Evan Lyons, juniors Lucas Juhl and Mo Watson, and sophomores Jase Bauer and Weston Fulk of Ankeny; and senior Cory Prange and juniors Avery Gates and Logan Neils of Centennial.
Johnston landed five players on the first team, including a pair of unanimous picks in first baseman Peyton Williams and outfielder Andrew Nord. Dowling Catholic infielder Adam Brauch was also a unanimous selection.
All-district teams
Brecht, Gray and Vermeer were also named to the Class 4A North Central all-district first team by the Iowa High School Baseball Coaches Association. Vermeer was selected as a catcher, while Brecht and Gray were both named to utility positions.
Boyd was a second-team pick along with Heinzerling, Meador and Morris. Morris was selected to a utility position.
Senior Jayce Goergen and freshman Malachi Johnson of Ankeny Christian Academy were both named to the Central District first team in Class 1A as utility players. The duo led the Eagles to a 17-10 record this season.
Goergen batted .439 with 11 doubles and 24 RBIs. He went 3-2 on the mound with a 3.09 ERA.
Johnson batted .407 with seven doubles and 21 RBIs. As a pitcher, he went 5-3 with a 1.81 ERA.