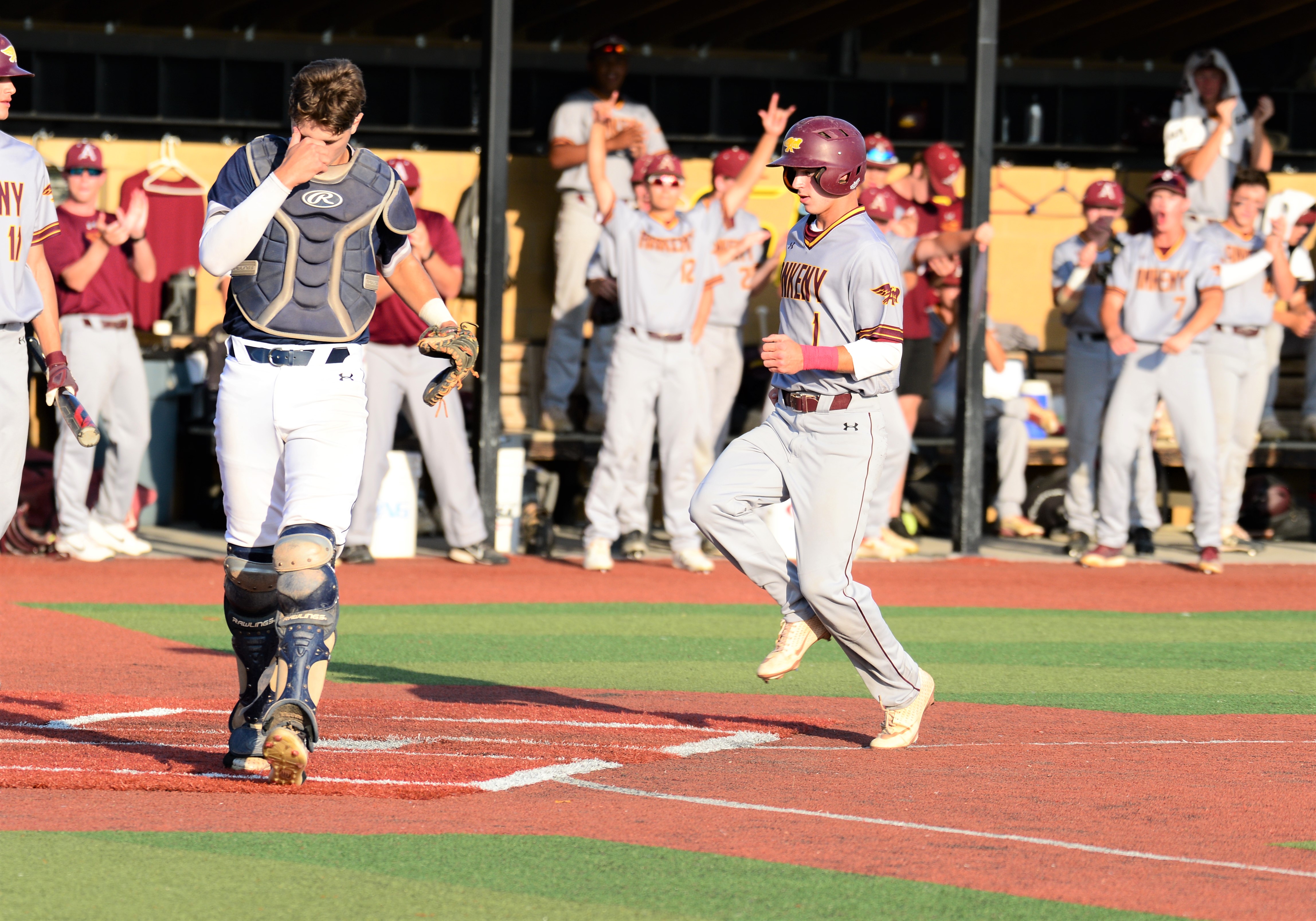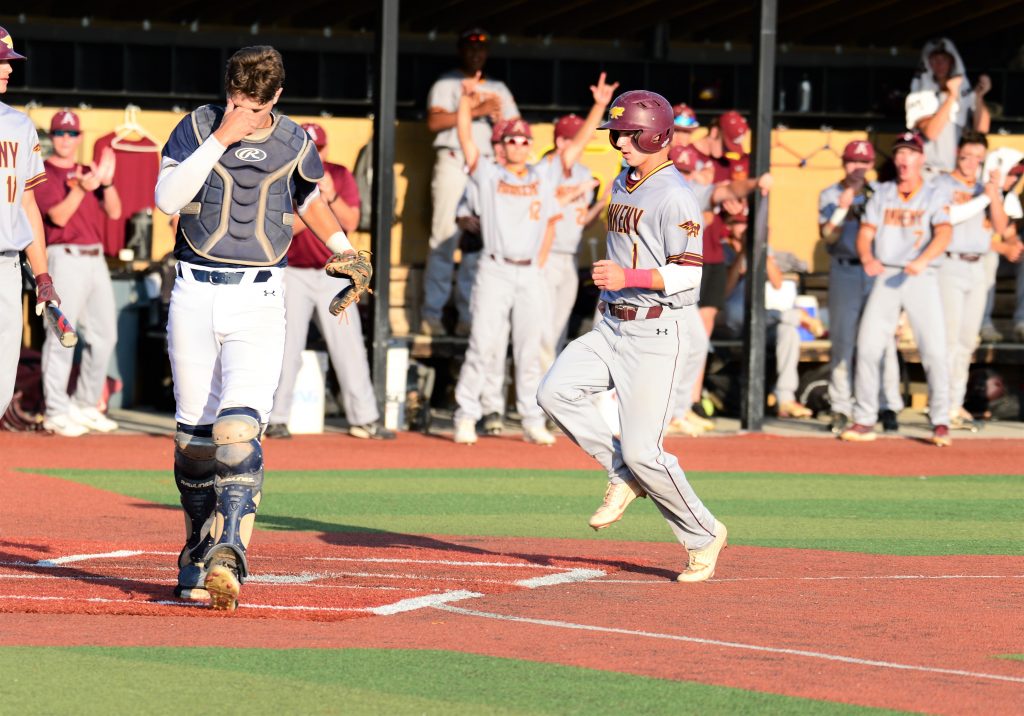 Sophomore outfielder Cael Boyd helped the Ankeny baseball team to a 21-18 record this season. The Hawks advanced to the Class 4A state tournament before losing to top-ranked Johnston, 6-0, in the quarterfinals on Wednesday at Principal Park.
Boyd batted .342 with six doubles and 16 RBIs. He set a single-season school record with 34 stolen bases.
Here is some inside info on Boyd:
Congratulations on an outstanding season and being named to the CIML Central Conference second team. Were you happy with the numbers that you put up this season?
Thank you! Yes, I was proud of my numbers but I knew that I could've done better and I'm hoping for bigger and better things next season.
Did you know what the school record for stolen bases was before you broke the mark?
Yes, I did actually. I told myself before the season started that if I was going to do one good thing it was going to be to break the stolen base record.
It seemed like you were willing to run at just about any time in any situation. Did coach Balvanz pretty much give you a green light to run whenever you wanted?
Coach B figured out pretty early on in the season that I liked to steal fairly often so I think he gave up on trying to hold me at first base.
You were caught stealing four times. Do you remember the catchers who threw you out?
I only remember one of the catchers that threw me out, and it was Cade Moss–the catcher for Johnston.
You also led your team with 34 walks. Do you think having a patient approach at the plate was a key to your success?
I definitely feel like being able to recognize pitches and being patient in all of my at-bats helped with my success.
I think your team surprised some people by making it to the state tournament, although it wasn't a surprise to the players. What gave you guys the confidence that you could make it out of your substate bracket?
People were definitely surprised that we made it to the state tournament. We knew that we were young and fairly inexperienced, but that didn't seem to matter to any of us. It'd been a dream of mine and the rest of the team to make it to Principal Park so we were determined to get there and let everybody know that Ankeny baseball is back.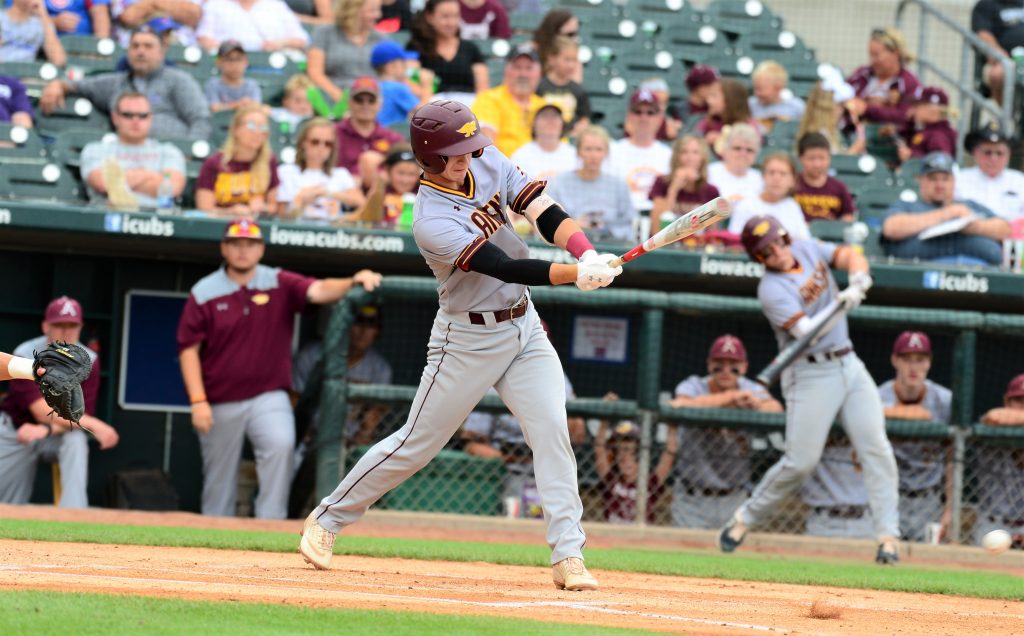 Your team had just three hits in the loss to Johnston. What made their starting pitcher, Jacob Tobey, so tough to hit?
He was a great pitcher, and he had a lot of tools to use. He wasn't overpowering, but he had around four pitches that he could throw consistently for strikes if he needed to. At that point, if a guy like Tobey is on and locating like he was, it's pretty tough to hit for anybody no matter who you are.
Even though it wasn't the outcome you wanted, did you enjoy the experience of playing at Principal Park? And how beneficial will it be to your team if you can make it back next year?
I loved playing at Principal. The feeling I got when I walked out onto that field was basically a dream come true for me as it'd been my dream to play there since I was playing USSSA baseball. It would be extremely beneficial for our team to make it back just because of the legacy that we're trying to leave behind and for the name we're trying to build for Ankeny.
I know you'll be getting ready for the football season now. Do you expect to see more time at running back or defensive back this fall?
Even though I'll most likely see some playing time at defensive back this fall, I'll be spending the majority of the season and taking most of the reps at running back.
Do you have some high expectations for the football team? What are your goals for the season?
Since we came so close to beating Valley (in the playoffs) last year, and they're a team considered one of the best in the state, the coaches as well as the players have expectations to be in the running for a state title this year. You probably know I was just short of having a 1,000-yard rushing season last year, so one of my goals is to top that 1,000-yard mark and hopefully get to around 1,200.
I'm sure you're getting recruited in both sports. Do you have any offers, and are you leaning toward one sport or the other?
I'm getting a little bit of attention for both sports, yes. I haven't gotten an offer for either sport yet, but I'm hoping that–if I do go on to play at the next level–that it'd be baseball that I would continue my career in.
Would you consider playing both sports at one school if that becomes an option?
If a school were to make it open to me that they would like me to play both sports, I would be open to considering that and would most likely play football and baseball if the opportunity presents itself.