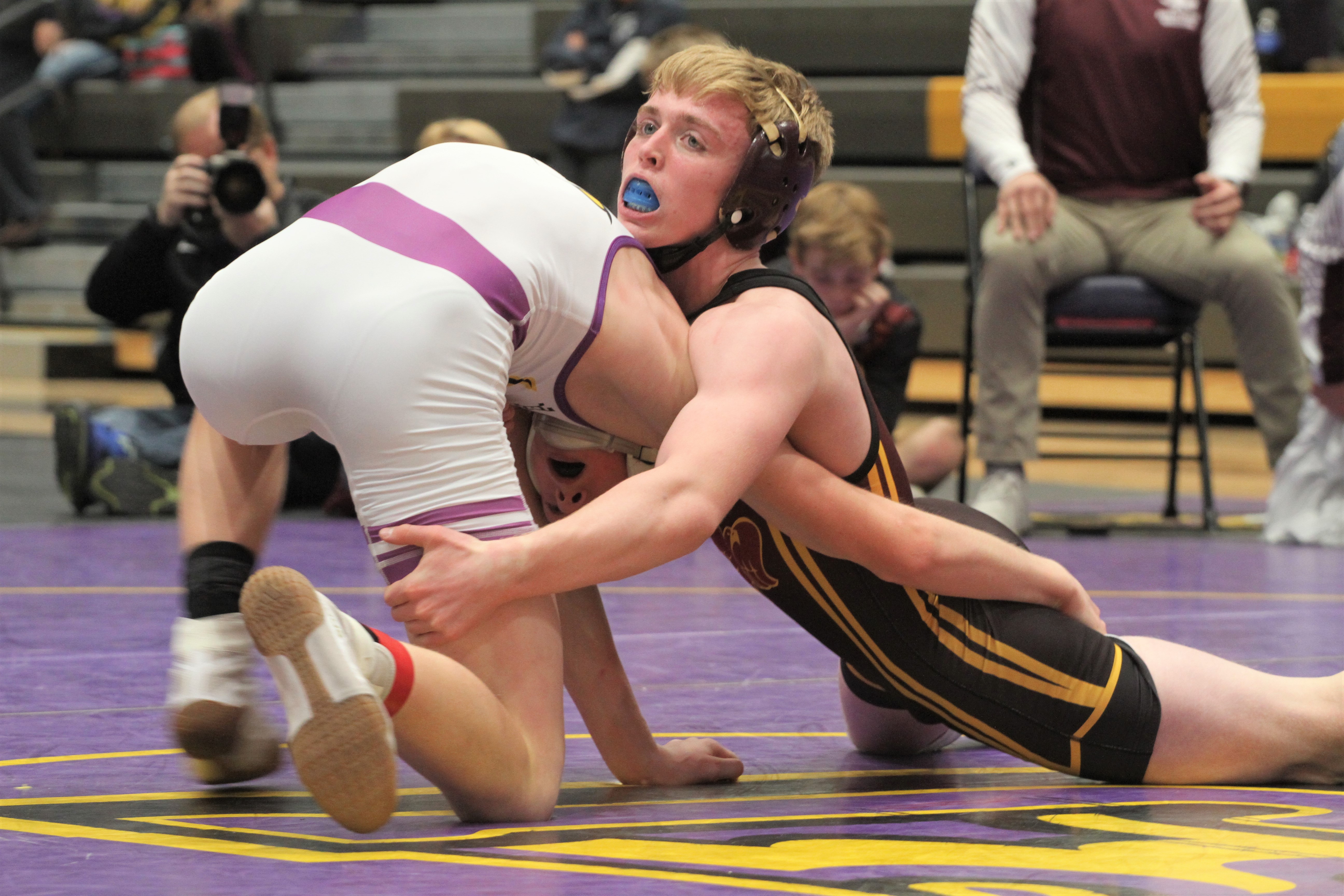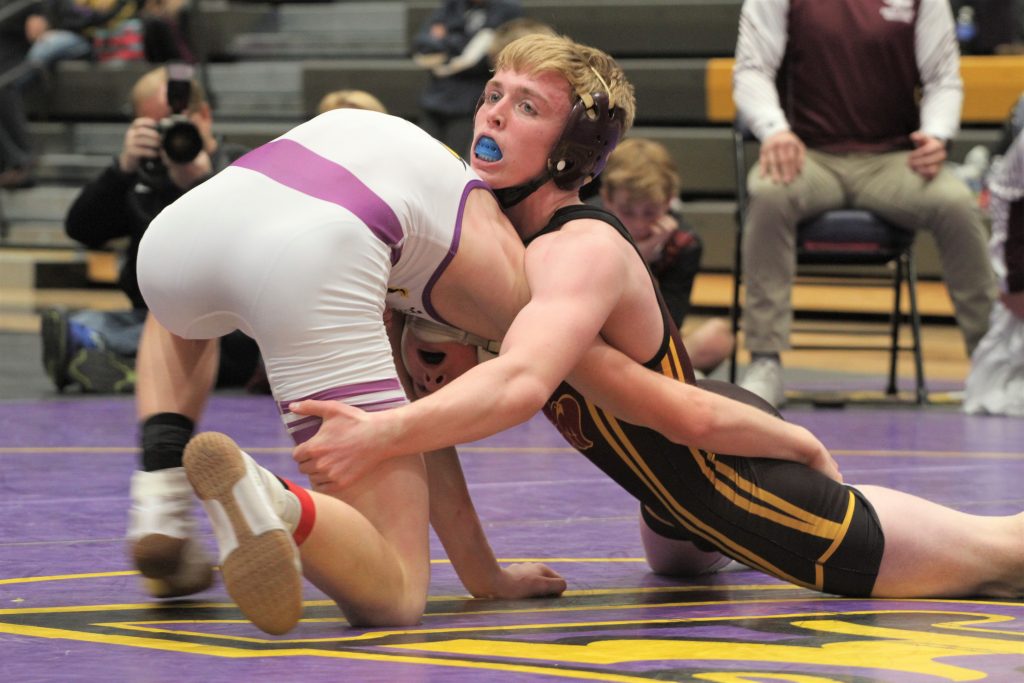 Ankeny wrestler Sam Kallem has decided to follow in the footsteps of former teammate Killyan Green.
Kallem announced earlier this week via Twitter that he has verbally committed to Grand View, where Green is a sophomore on the Vikings' roster.
"I'd like to announce that I will be continuing my academic and athletic career at Grand View University!" Kallem tweeted. "Thanks to my family, coaches and teammates for all the support over the years. Go Vikings."
Kallem placed seventh at 132 pounds in the Class 3A state tournament as a junior, helping the Hawks to an 11th-place finish overall. He posted a 34-13 record.
Kallem will likely wrestle at 138 or 145 as a senior. He projects as a 141- or 149-pounder in college.
"I'm really excited to go to Grand View," Kallem said. "It's going to be great."
Grand View has dominated the NAIA division for nearly a decade, winning eight consecutive national titles. The Vikings had 12 NAIA all-Americans this year.
"I took a couple of visits and talked to some other coaches, but Grand View was just a really easy decision for me," Kallem said. "It wasn't really a relief because it was such an easy decision, but I guess it is a relief because now I don't have to worry about it the whole year, wondering where I'm going to school."
Kallem will be reunited with Green, who wrestles at 149 for the Vikings.
"He's doing well," Kallem said. "I'm looking forward to seeing what he can do this year. He's made a lot of progress the last couple of years."
Grand View is now tied with Adams State and Central State for the most national team titles (8) in NAIA history. If the Vikings win another crown in 2020, they would tie Iowa (1978-86) for the longest consecutive championship streak for any wrestling program at any level.
Kallem said the opportunity to wrestle for the nation's premier NAIA program was just too good to pass up.
"They have tons of great wrestlers and practice partners," he said. "I just felt (Grand View) was the best place for me to make myself a better wrestler and a better person. Every day in practice you're facing the best guys, and that's why I wanted to go there."