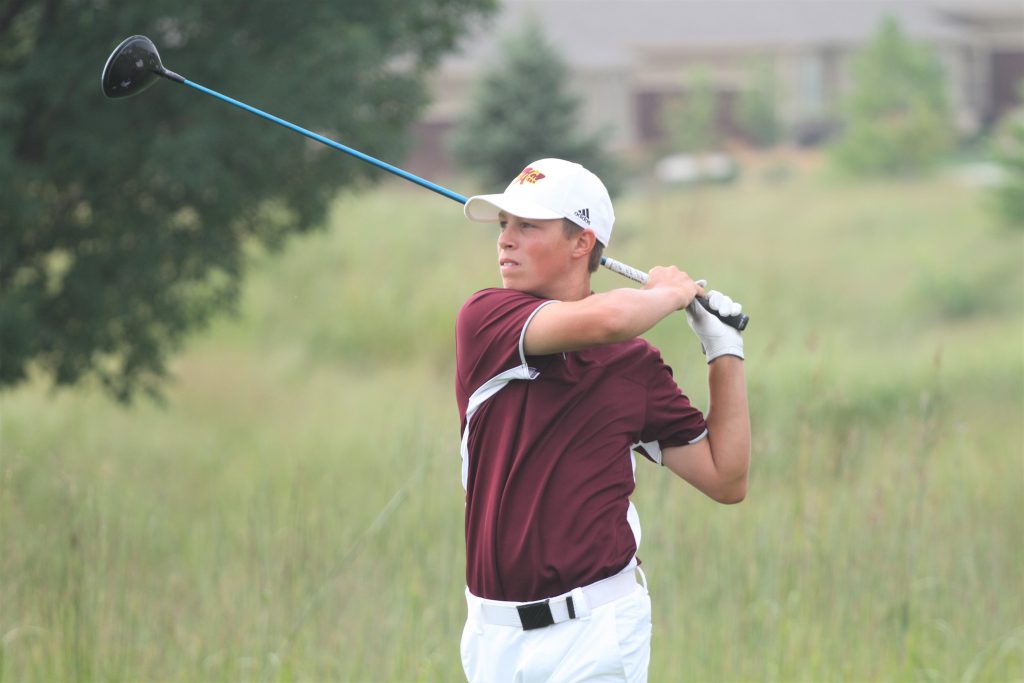 Ankeny boys' golf coach Mike Weddingfeld doesn't like having to rely on the same four players to post solid scores at every meet because it doesn't leave any margin for error.
With six of his top seven players returning from last year, Weddingfeld likely won't have to.
Senior Luke Parkinson is back along with juniors Hunter Johnson, Joey Newton, Ty Roghair, Dylan Taylor and Corbin Walker. They are among the 23 golfers on the roster.
"This team definitely has a lot of potential as all the kids are focused and experienced," Weddingfeld said. "I think the key will be just taking one meet at a time and focusing on improving their games every day. I think depth will be key for us–not having to rely on the same four guys every meet helps take some of the pressure off as it is really hard to shoot your best every time you golf."
Johnson led the team last year with a 39.7 average. He shot a 75 to earn medalist honors at the Indianola Invitational, where he led the Hawks to the team title.
Johnson later carded a 72 to place seventh in a Class 4A district meet at Waveland, allowing him to qualify for the state meet as an individual. He then shot a 76 to tie for 27th place in the state meet, which was held at Brown Deer Golf Club in Coralville.
The second round of the state meet was cancelled due to rain.
"Hunter really works hard at his game daily and plays in a ton of events all over the country," Weddingfeld said. "He has set some goals for himself, and he works as hard as anyone to achieve them. He will be a leader again for us, and I expect a couple of our other guys to challenge him for that No. 1 spot."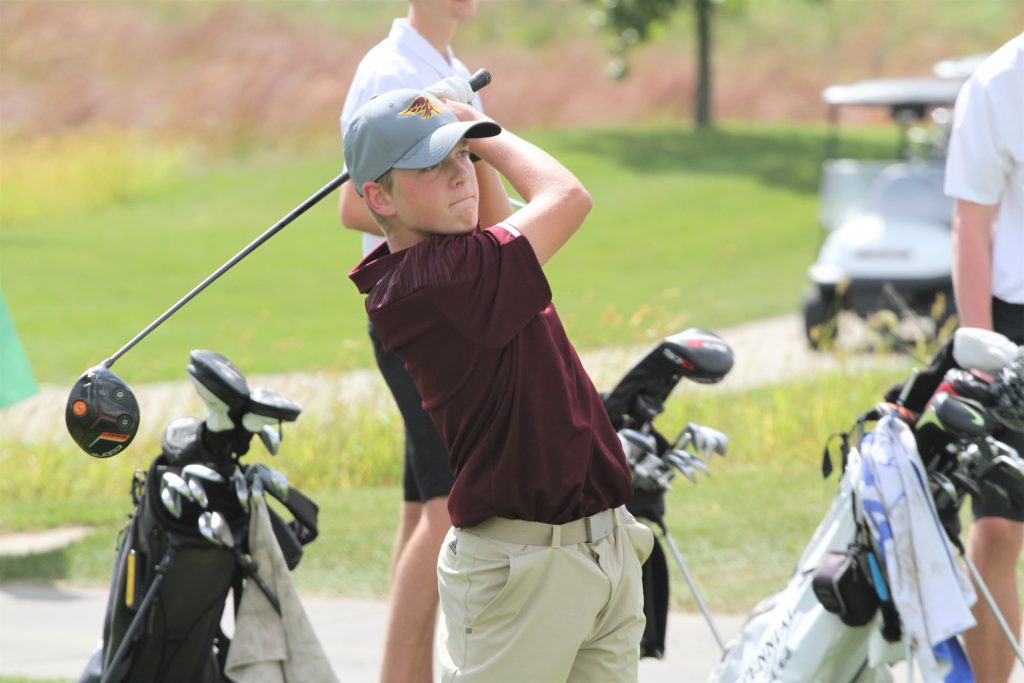 Taylor placed third on the squad a year ago with a 42.4 average. He was followed closely by Walker (42.9), Roghair (43.1), Parkinson (43.8) and Newton (44.8).
Taylor took ninth at the Des Moines Roosevelt Invitational with a 79. He shot a 77 to place third at the Indianola tournament.
Roghair led Ankeny to a 156-178 victory over Urbandale in a CIML Central Conference dual meet at Otter Creek. He fired a 37 to earn medalist honors.
The Hawks played two days of practice rounds at Otter Creek on Monday and Tuesday in preparation for the start of the season.
"I wasn't surprised, but we played well the first two days of qualifying," Weddingfeld said. "I knew the returning guys have really been working hard all summer on their games and playing in a lot of tournaments, so I expected them to come out and play well and they did."
Ankeny will open its season on Monday by hosting Ames at Otter Creek. The Hawks will then play Dowling Catholic on Wednesday at The Legacy Golf Club.
Both Central Conference opponents qualified for the state meet in 2018. The Little Cyclones placed fifth, while the Maroons tied for sixth.
Ankeny will be looking to improve on last year's 1-4 dual-meet record that included a seven-stroke loss to Dowling and a 19-stroke loss to Ames.
"We've got pretty much everybody coming back from last year," Parkinson said. "I feel like we can make a run this year to win it all or something."