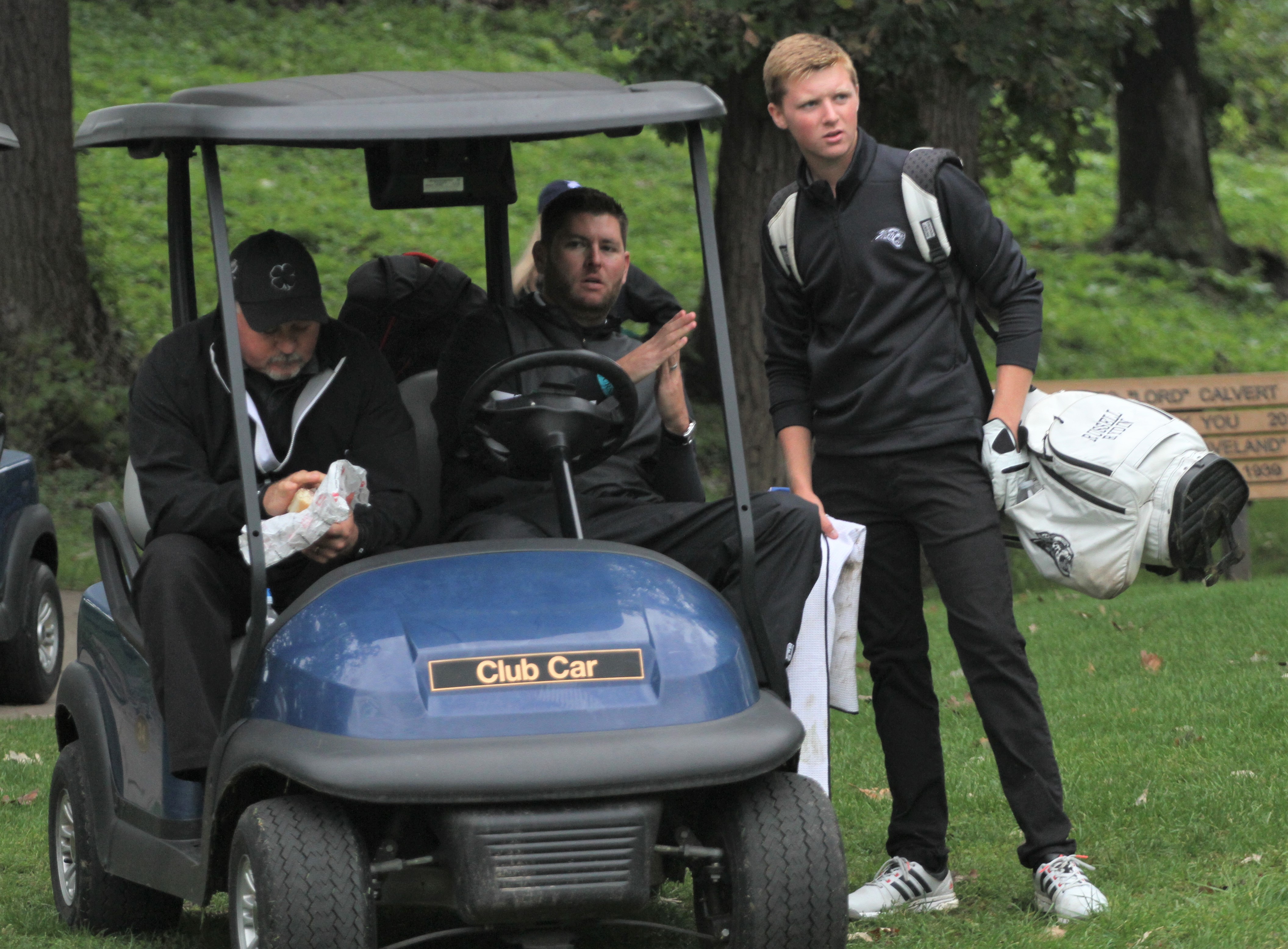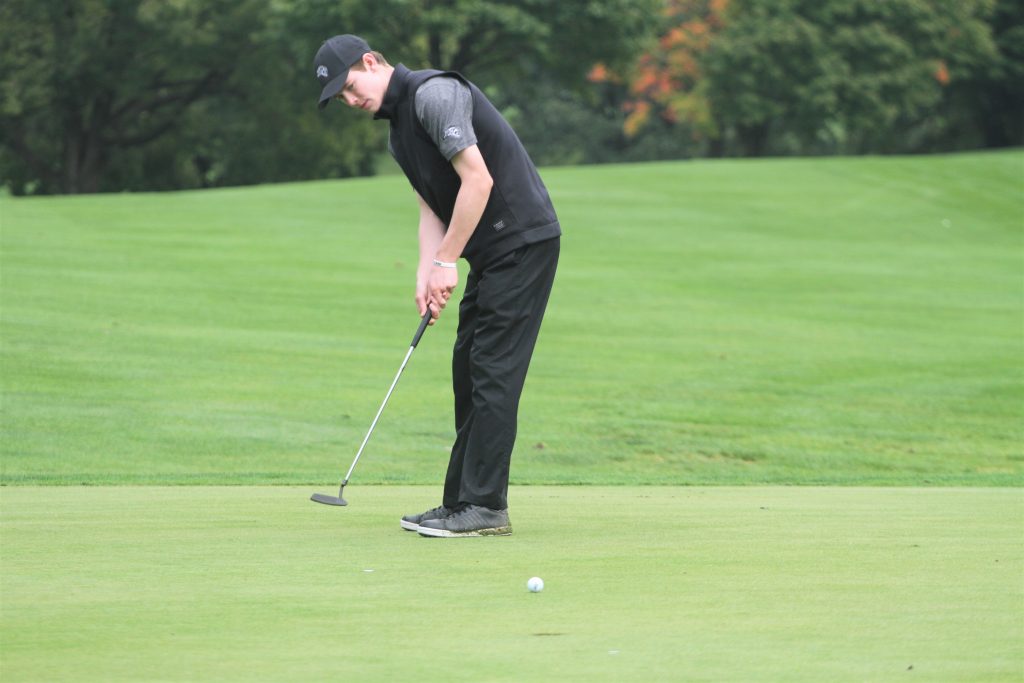 When the Ankeny Centennial boys' golf team opens the season by hosting the Centennial Invitational on Monday at Briarwood Golf Club, it will be the first varsity meet ever for many of the Jaguars.
Centennial graduated the majority of its varsity lineup from last year's team that posted a 3-2 dual-meet record.
"I only had two of my top eight (players) return," said Centennial coach Rick Fee. "But many of the returners played and worked all summer long. I was very pleased with the scores my returners posted during our practice rounds."
There are 24 golfers on the roster. Senior Drake Ellgren and sophomore Jack Winkel are the co-captains.
"I am going to put a lot of responsibility on my two captains," Fee said.
Ellgren placed fourth on the team a year ago with a 40.7 average. He carded a 78 in a Class 4A district meet at Waveland, where he led the Jaguars to a sixth-place finish.
Only the top three teams advanced to the state meet. Centennial failed to qualify for only the second time in school history.
"I think our team has a real shot of making it past districts, but it's going to take a combined effort from everyone," Fee said. "Days off and letting things slide will not be an option for players or coaches."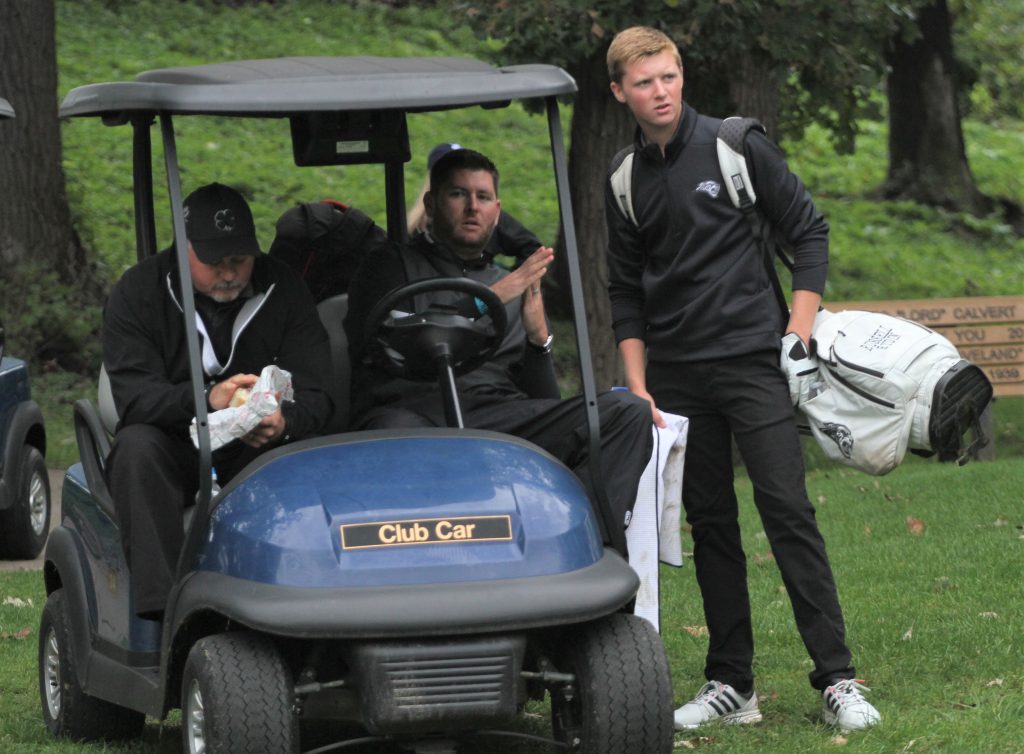 Winkel will be counted upon heavily after posting a 42.0 average as a freshman. He is the younger brother of former Centennial standout CJ Winkel, who tied for ninth place at the 2015 state meet.
Junior Johnny Saddoris is among the players who will have to step into a varsity role this season. He posted a 44.6 average a year ago.
"Our big newcomer will be Johnny," Fee said. "He is my No. 3 man right now and has been working his tail off all summer. He has a great work ethic and gets along with everyone. I'm excited to see him grow as a player and teammate as the season progresses."
The Jaguars proved last season that they could play with some of the state's best teams. They shot a 311 to tie for fourth place with Waukee, the eventual state champion, at the Southeast Polk Invitational.
Centennial also lost to Johnston on a tiebreaker in a dual meet at Jester Park. The Dragons went on to place third in Class 4A.
Now, the Jaguars will have to prove themselves all over again–with a revamped lineup.
"Obviously, losing so much from last year leaves us behind the eight-ball, but if our returners lead and our newcomers perform like I know they can, I am confident we can compete in every event we enter," Fee said.