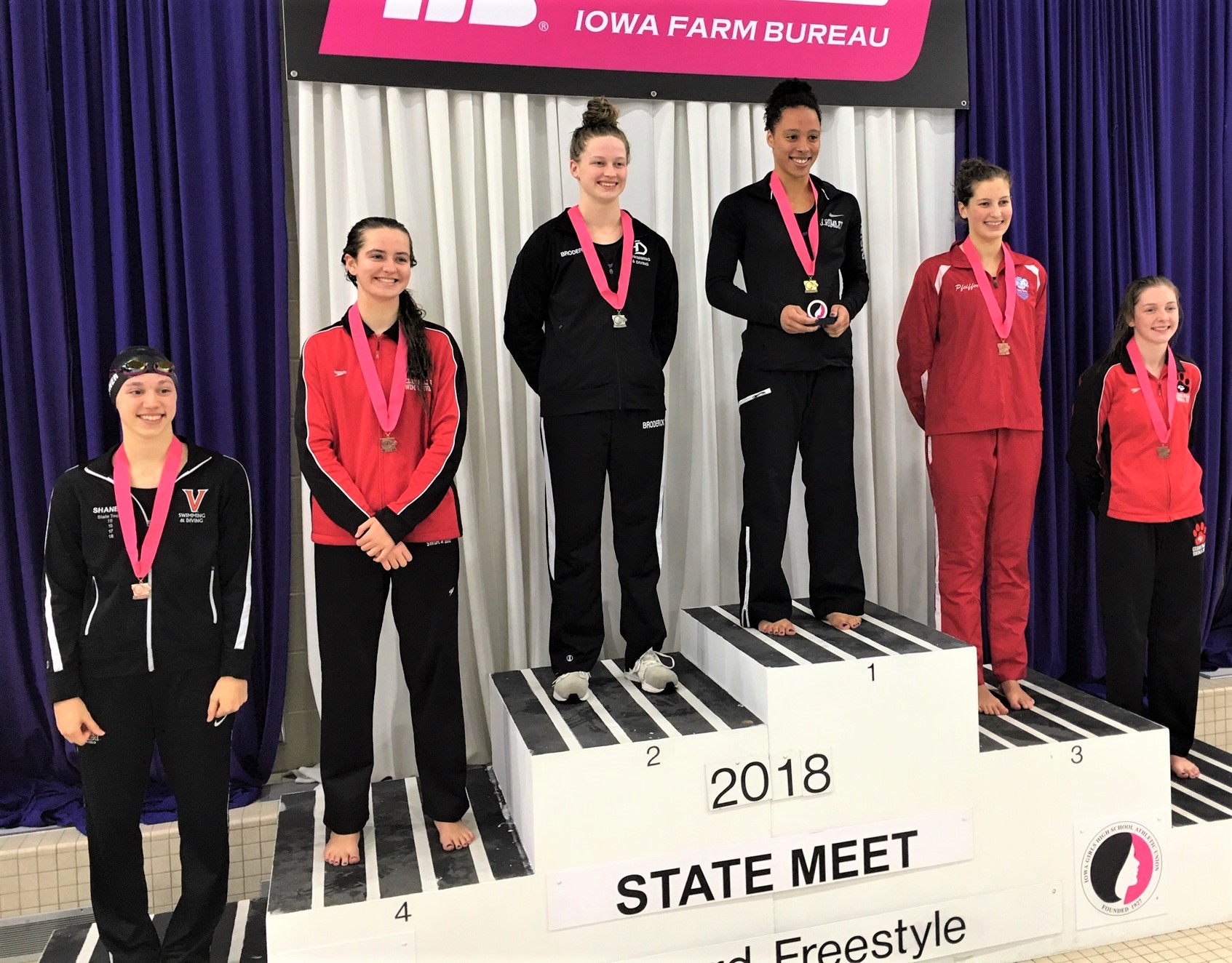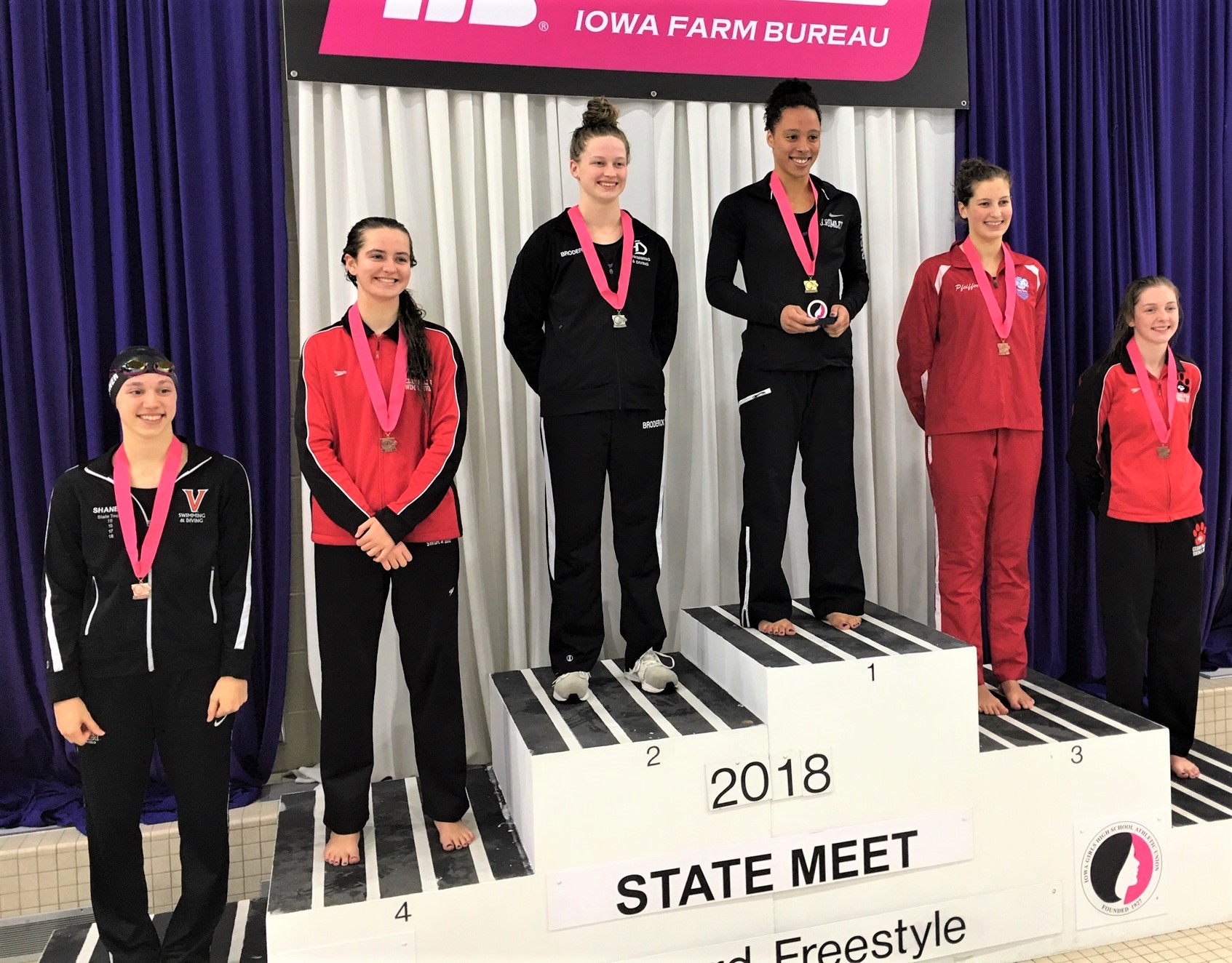 In 2017, the Ankeny girls' swimming team placed fourth at the state meet, its highest finish ever under coach Michelle Stout. The Hawkettes finished 32.5 points behind third-place Bettendorf.
Last year, Ankeny duplicated its fourth-place performance, but moved considerably closer to a top-three finish. The Hawkettes scored 185 points and finished just nine points behind Bettendorf, which again placed third behind Ames and Dowling Catholic.
Now, Ankeny is hoping to crack the top three spots on the final leader board at this year's state meet. Only the top three teams are awarded trophies afterwards.
"This team understands that it's going to take everyone working hard together for us to accomplish what we're capable of," said Stout. "That's my goal for them."
Ankeny boasts seven returning state qualifiers, led by one of the state's premier swimmers in senior sprinter Jasmine Rumley. The Tennessee recruit is a three-time state champion.
As a junior, Rumley defended her state title in the 50 freestyle, earning automatic all-American honors with a time of 22.64 seconds. She placed second in the 100 freestyle in 49.77, setting a school record and again earning automatic all-American honors.
Rumley also anchored the third-place 200 freestyle and fourth-place 400 freestyle relays. Both of those units earned all-American consideration.
"I expect Jasmine to have an outstanding season," Stout said. "She's healthy and highly motivated. Although she's looking forward to the Olympic Trials this summer and swimming next year for Tennessee, she's determined to improve this year and see her team perform at a high level as well."
Senior Scout Bergwall is among the other returning state qualifiers. Also back for the Hawkettes are junior Myah Rozinek and sophomores Madison Carleton, Alexis Henning, Mia Pearson and Erica Peters.
Bergwall placed fifth at the state meet in the 100 butterfly, setting a school record of 57.15 seconds. She also took 25th in the 100 backstroke in 1:00.71.
Bergwall helped Ankeny to a fourth-place finish in the 200 medley relay. Henning and Pearson are also back from the squad that posted a time of 1:48.91.
Henning placed 14th in the backstroke in 59.38 and finished 26th in the 200 individual medley in 2:15.81. She also joined Pearson and Rumley on the 200 freestyle relay team that was clocked in 1:35.77.
Carleton took 15th in the 500 freestyle in 5:19.24 and finished 22nd in the 200 freestyle in 1:59.96. She also joined Pearson and Rumley on the 400 freestyle relay squad that posted a time of 3:30.84.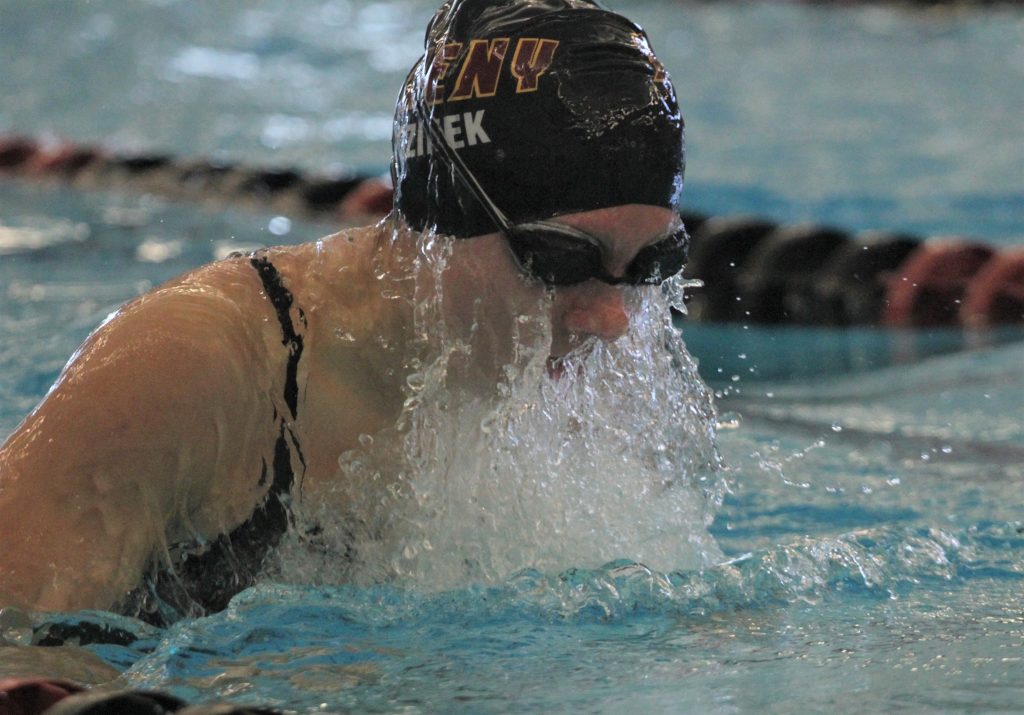 Rozinek placed 25th in the 200 freestyle in 2:00.83. She finished 27th in the 100 freestyle in 55.47.
Peters took 16th in the 100 breaststroke in 1:11.64. She also became Ankeny's first state qualifier in diving, placing 14th in that event with 386.35 points.
"I expect to see our diving program to greatly improve this season," Stout said. "Last season, all of our divers were brand new to high school diving, and all but Erica were totally new to the sport. I think it's possible for us to potentially have three state qualifiers (in diving) this year. I'm also excited with the addition of our new diving coach, Mandy Parton, who comes to us with 13 years of coaching various teams in the area."
Senior Sydney Jorgensen could be one of the diving qualifiers.
"Sydney is new to our team this year, but she's not new to diving," Stout said. "She has been competing at the club level with some great success so I'm looking forward to seeing her perform."
There are more than 40 girls on the team. The Hawkettes will open their season on Monday at the Des Moines Lincoln Invitational, a diving-only event.
Ankeny will host Waukee in its swimming opener on Sept. 3 at Trail Point Aquatics Center.
"A few of our girls are new to the sport, but most have some good, competitive experience," Stout said.
Freshman Rachel Rolow is expected to contribute heavily for the Hawkettes.
"She is a well-rounded swimmer that we'll be able to move around to several different positions," Stout said. "I expect to see her have an impact early in the season."
Ames will be seeking its ninth state title in the last decade. The Little Cyclones will visit Ankeny on Oct. 8 for a dual meet, then will make a return visit on Oct. 22 and 24 for the CIML Central Conference meet.
The state meet is slated for Nov. 8-9 at the Marshalltown YMCA.