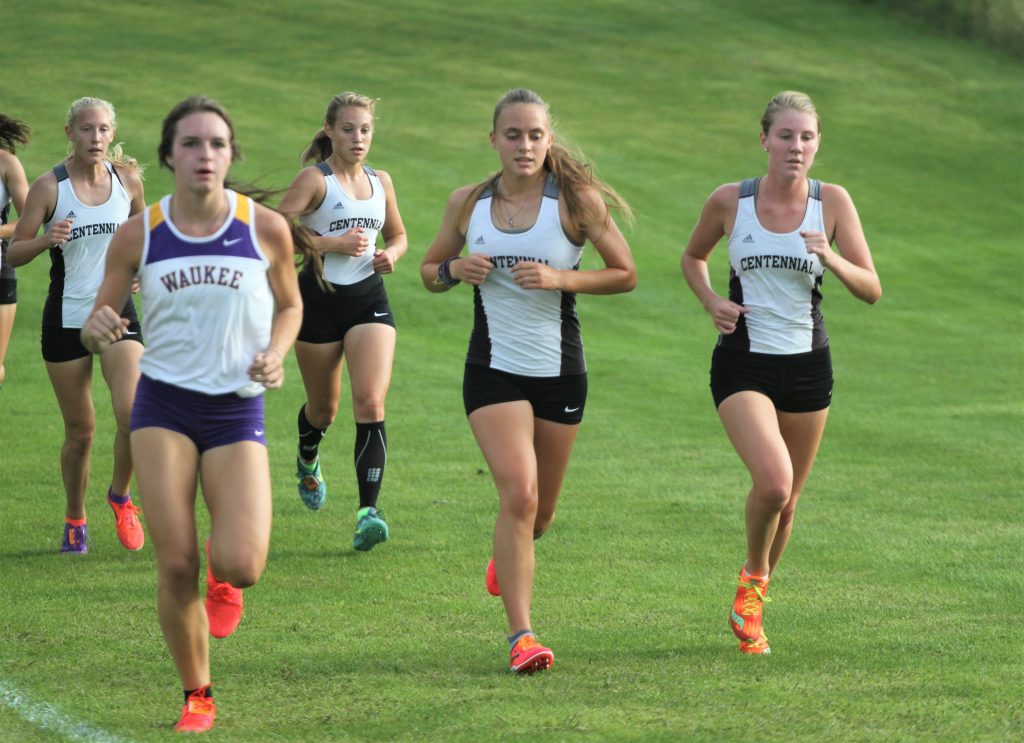 A No. 1 runner has yet to emerge for the Ankeny Centennial girls' cross country team.
But head coach Eric Cogdill is completely fine with that.
"I don't expect us to have a clear No. 1 runner all season, and that is a great asset," said Cogdill. "We currently have a very nice pack of three that is right there with any top three we've had at Centennial. Behind them is a large pack working very hard with a few in mind who could emerge to join those three breakaway runners. We're taking our time on both groups with no rush to reach top form."
There are nearly 80 girls on the squad. The Jaguars boast seven returnees with state-meet experience, including seniors Jeanne Peters and Sophie Lee, who are both three-time state qualifiers.
Peters was the team's top finisher at four of the nine meets last season. She placed 71st at the state meet in a time of 20 minutes 22 seconds while leading the Jaguars to a 15th-place finish in Class 4A.
"The girls are excited to get out and compete and are focused on getting better week to week," Cogdill said. "They aren't looking backward to (last year's state meet) as that result won't define this season, and they are also not looking too far ahead or they will miss out on all the season has to offer."
Junior Kathryn Vortherms is a two-time state qualifier. She came on strong at the end of last season, placing 13th in the CIML Central Conference meet before finishing fifth at a regional meet in 19:51.
Seniors Kierstan Fritz and Morgan Graybill also ran in last year's state meet along with junior Katie Jensen. Junior Grace Meador ran in the 2017 state meet as a freshman, helping the Jaguars to a 13th-place finish.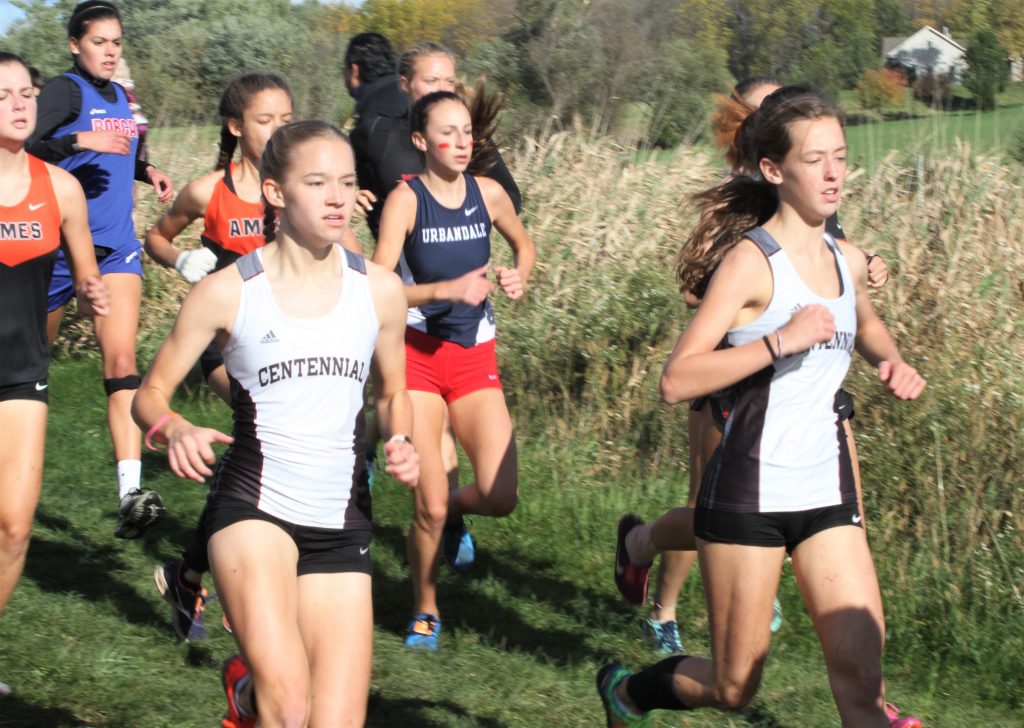 Sophomore Kendall Jorgensen and junior Macie Langstraat also gained some varsity experience a year ago. Jorgensen ran in three varsity races, while Langstraat competed in two.
"The practices are running smoothly," Cogdill said. "Lots of girls are focused and excited to see improvement. We're doing a few things differently this year and have seen nice returns thus far."
Several newcomers could also make an immediate impact for the Jaguars. Freshmen Ava Birchmier, Abbi Brown, Cam Hershberger, Maddy Lavoi and Rondi Quass are currently practicing with the team's top two groups.
"Rondi did not run cross country in eighth grade and is in our top three," Cogdill said. "The other four had a very successful year in eighth grade, finishing from 14th to 37th at the middle school state meet where the team placed third out of 15 squads."
Juniors Jennifer Jordan and Alayna Wallace are also battling for varsity positions.
"We recruited Alayna from our hallways and into our top group, and Jennifer is also practicing in our top group of 11 girls," Cogdill said.
The Jaguars will open the season on Tuesday by hosting the Centennial Invitational at DMACC. They placed fourth at last year's meet behind Johnston, Dowling Catholic and Valley.
Cogdill said the goals for his team this season are pretty simple.
"Unity, trust, positivity, good health, performing well during the championship phase (of the season), finish in the top 10 at state and boys making state too, and just having fun," he said.