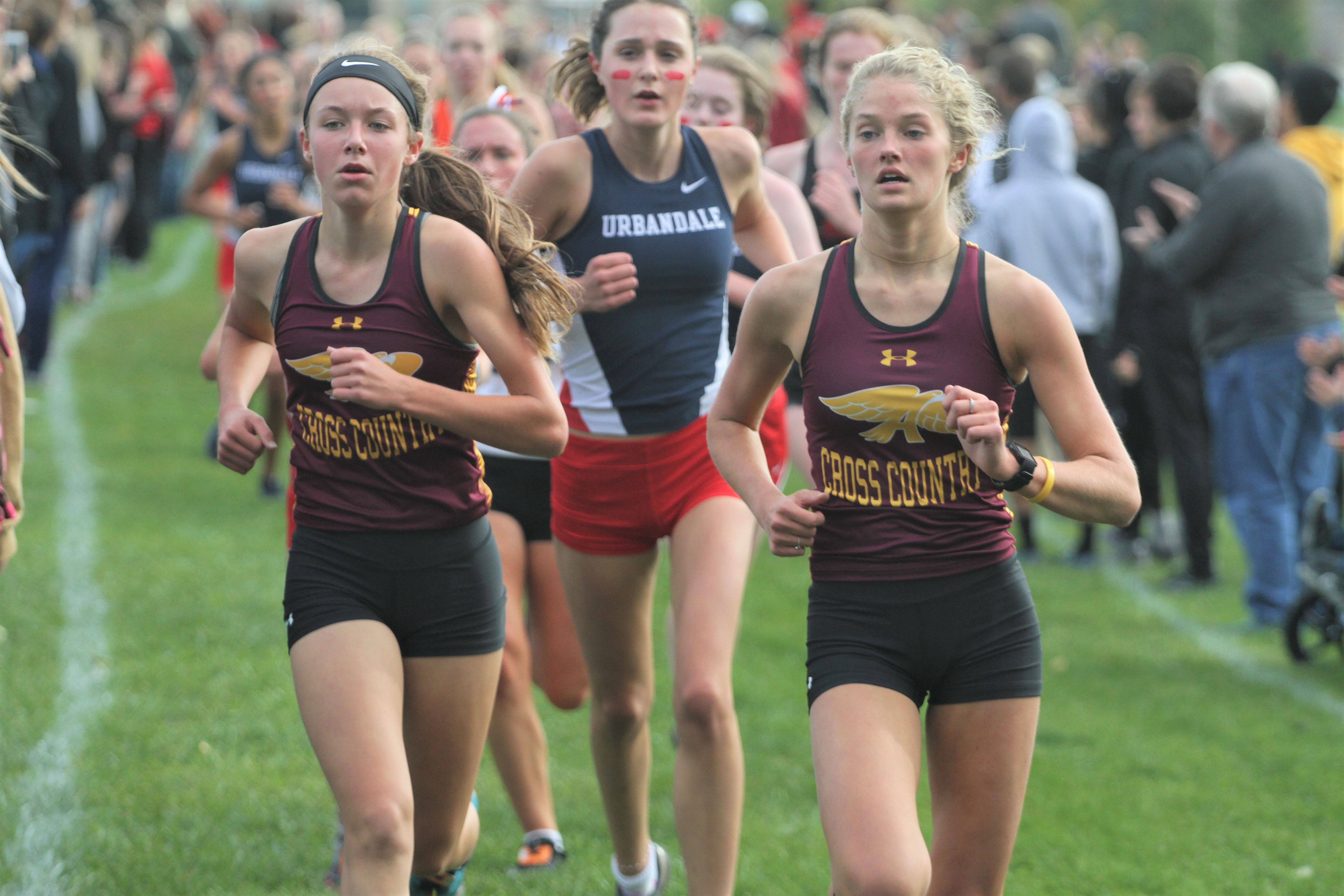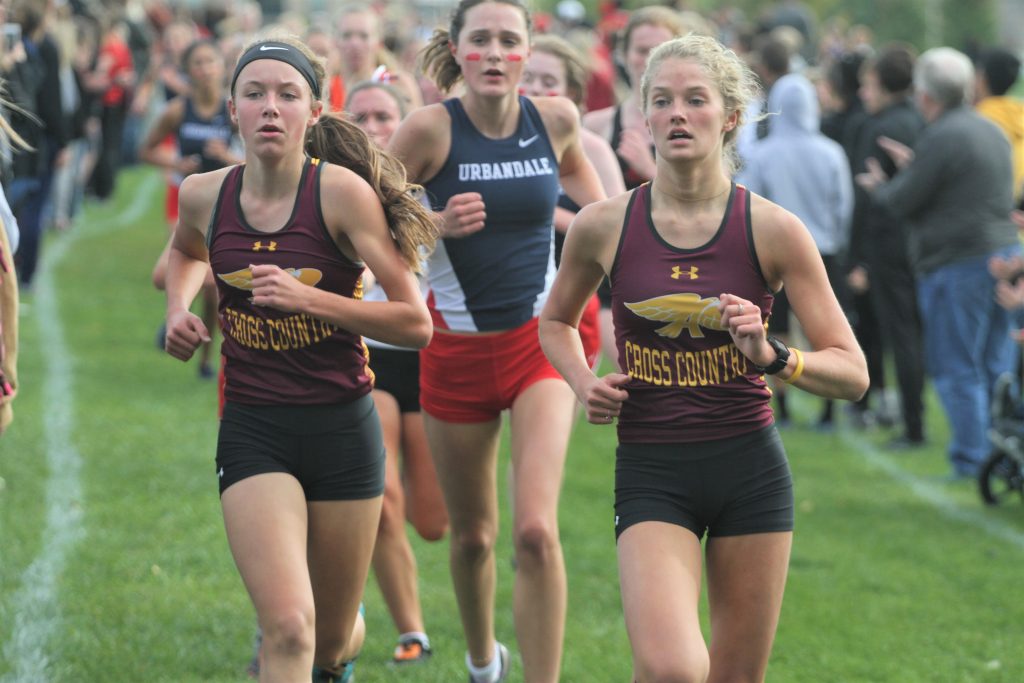 The date of Nov. 2 is already circled on the calendar for the Ankeny girls' cross country runners.
That's when the Class 4A state meet will be held at Kennedy Park in Fort Dodge, and the Hawkettes are planning to be there as competitors.
Ankeny has placed fourth in the regional meet in each of the last two years, falling just short of qualifying for state. The Hawkettes are seeking their first trip to state since 2016, when they placed 15th in Class 4A.
"During our first week of practice, our ladies showed growth and got better each and every training session," said Ankeny coach Eric Klingensmith. "In fact, many of our returning varsity and JV runners outright asked our coaching staff to push them to their limits and beyond so they can make it to the state meet this year as a single unit."
There are 50 girls on the squad, including several returning varsity regulars. Leading the way are senior Fiona Riordan and junior Madeleine Murphy, who were the team's top two runners a year ago.
Murphy placed 17th at last year's regional meet with a time of 21 minutes 14 seconds. Riordan finished 21st in 21:29.
Murphy was Ankeny's top finisher at seven of the nine meets last season. Riordan, who placed 22nd at the prestigious Rim Rock Classic in 20:19, led the way at the other two meets.
"We do see Fiona and Madeleine in the front of the pack and expect them to continue to lead the charge this season, but they will also be surrounded by help from our other returners as those ladies have also progressed significantly from last year," Klingensmith said. "Fiona and Madeleine may not feel the pressure to lead so far up front. Rather, they will be supported by a pack of their teammates who will push and pull one another throughout each race."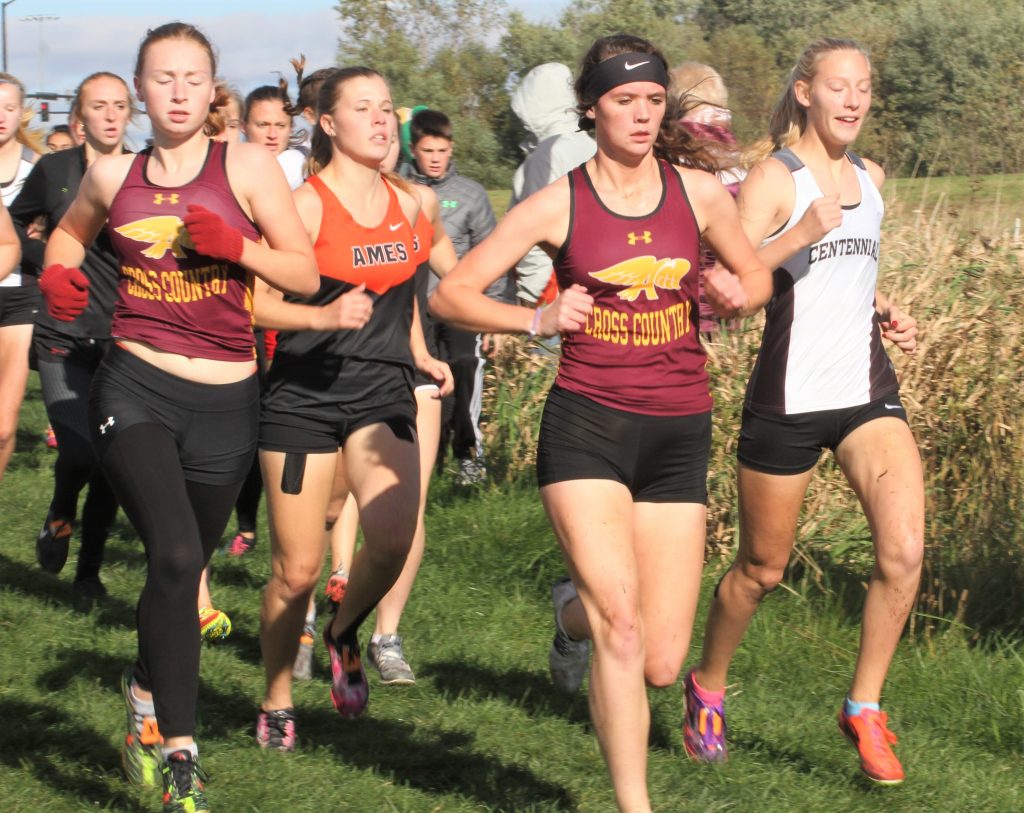 Seniors Lauren Clark, Cierra Fillinger and Lydia Hill are also back along with junior Megan Bosch and sophomore Talia Dosh. They were all varsity regulars a year ago.
Juniors Marika Kisgen and Eva van de Mortel also saw some varsity action last season along with sophomore Anna Schmitz. Last spring, van de Mortel ran on the Hawkettes' state champion 4×100 relay at the state track meet.
"We are lucky to have several returning regulars in the varsity lineup," Klingensmith said. "Further, we have a handful of freshmen such as Jenna Pitz, Maddie Walsh and Alex Gloviak who might crack into the varsity lineup at some point in the season as well."
Ankeny will open its season on Tuesday by competing in the Ankeny Centennial Invitational at DMACC. The Hawkettes placed eighth at last year's meet, then steadily improved throughout the season.
Klingensmith is hoping for similar improvement in 2019.
"With all of our experience and increased team cohesion, our Hawkettes know what to expect each and every race," he said. "They have already established a common team goal and are vigorously training to reach that goal–together. Now that our ladies have run together for so long, they know one another's strengths and weaknesses. This will aid us in adapting during each race to pick up when someone is not having a great day. In addition, our core group is much closer to one another when training or racing a time trial. It's been fun watching them grow together over the past year."
The CIML will again boast some of the state's top teams. Southeast Polk won the Class 4A title a year ago, finishing just ahead of Johnston and Valley.
The Hawkettes are anxious to prove that they can compete with anyone.
"Our main performance goal of the season is to make it to state as a team once again," Klingensmith said. "Coming off those back-to-back fourth-place finishes at the regional meet, we are hungry to sink our teeth into a team qualification this season. Since our Hawkettes are more interconnected, cohesive and familiar with one another this season, we should be able to surprise a few teams. Our hopes are high, but we will remain grounded, pounding the pavement to prove ourselves among some of the top teams in the state."