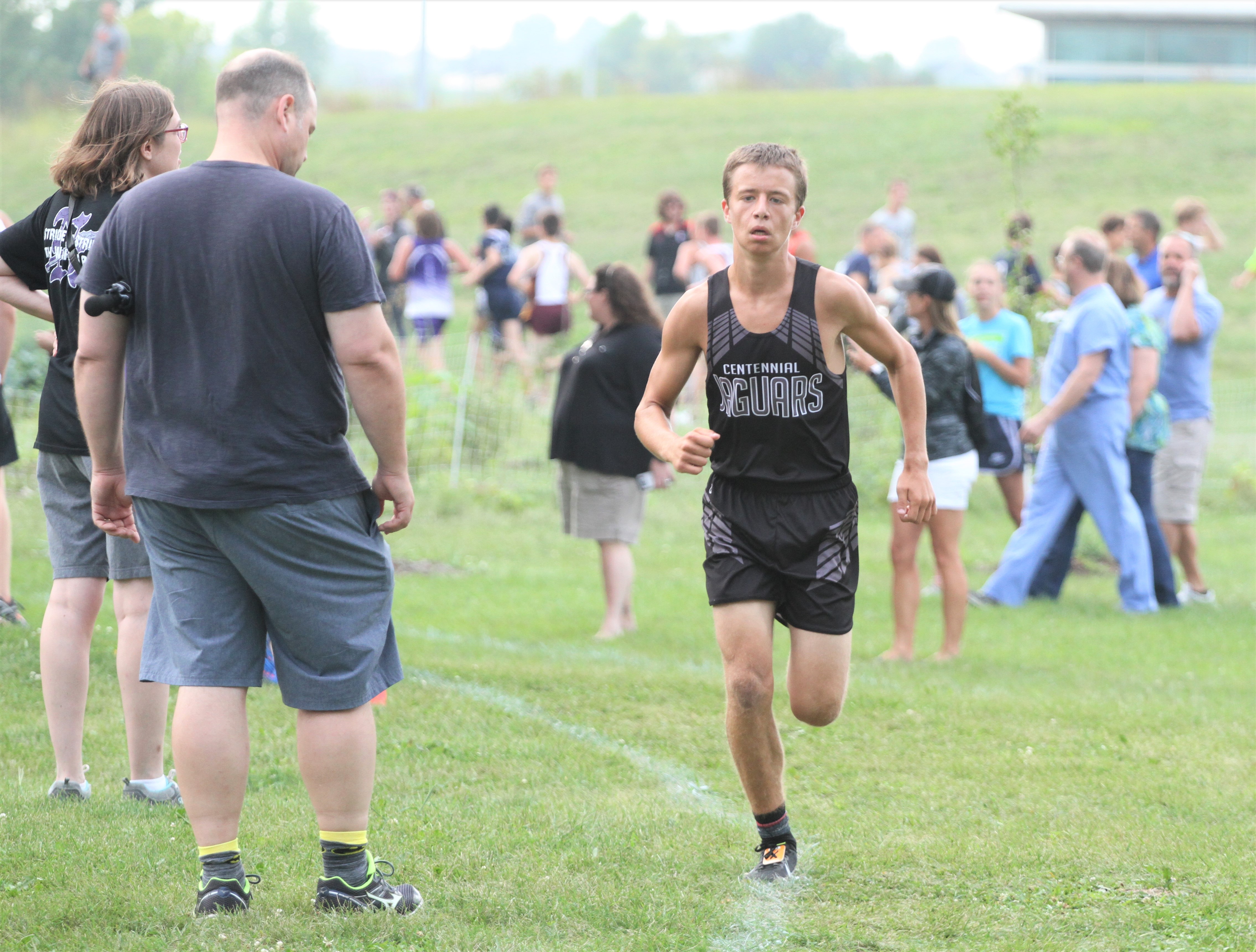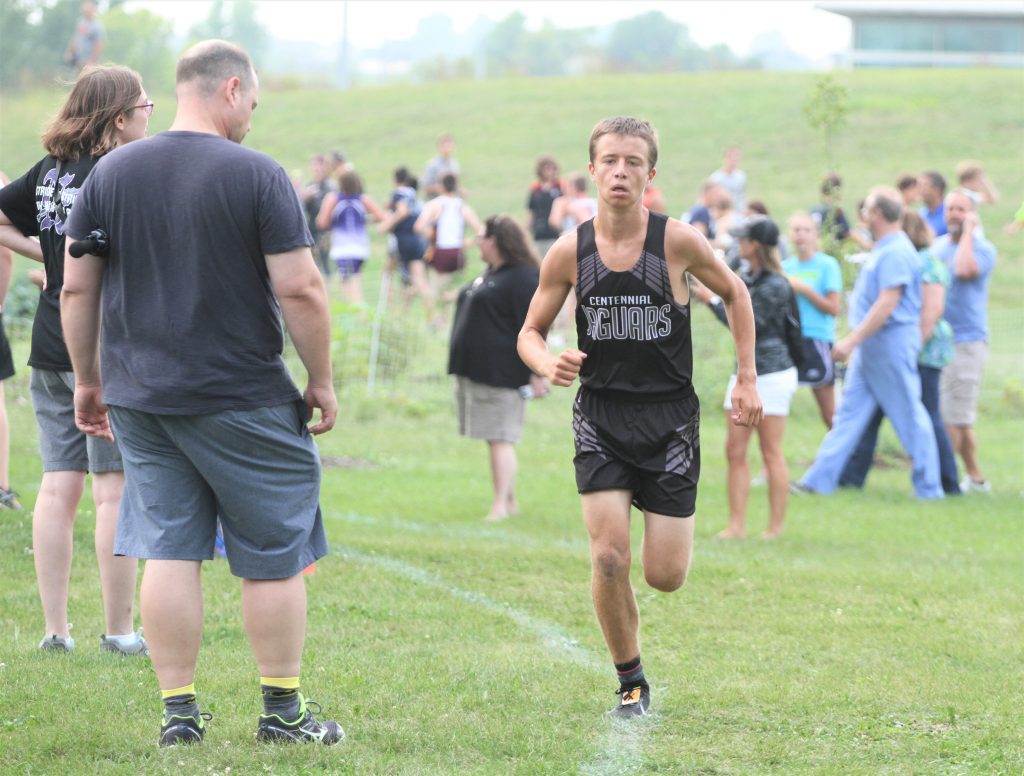 Throughout most of the 2018 season, Ankeny Centennial's Gabriel Vicker was one of the top cross country runners in the state.
After qualifying for the boys' Class 4A state meet as a freshman in 2017, Vicker followed up with a standout sophomore season in which he recorded six top-five finishes. He won the freshman/sophomore race at the Centennial Invitational, then captured two more individual titles at the Ames and Valley meets.
However, Vicker's season came to a disappointing end. He became ill before the district meet at Marshalltown and struggled to a 28th-place finish, preventing him from earning a return trip to the state meet.
Gabriel's brother, Jonah, placed fourth and qualified for state as an individual. But the Jaguars finished fourth as a team and failed to advance.
Now, Gabriel is looking to regain his previous form as he heads into his junior season. The Jaguars will host the Centennial Invitational on Tuesday at DMACC.
"Gabriel had gained a ton of confidence through the season and having it end that way has provided a ton of motivation," said Centennial coach Chad Fickbohm. "He was just starting to truly believe he was one of the top runners in the state and to get sick at that time was unfortunate but those are the breaks."
Although Jonah Vicker has graduated, Gabriel is one of four returning letterwinners for Centennial. The others are juniors Kade Christensen, Connor Cunningham and Nate Jones.
That foursome helped the Jaguars to the team title at the Indianola Invitational last season. Vicker placed third in a time of 16 minutes 50 seconds, Cunningham took 14th in 17:48, Christensen was 16th in 17:55, and Jones finished 20th in 18:03.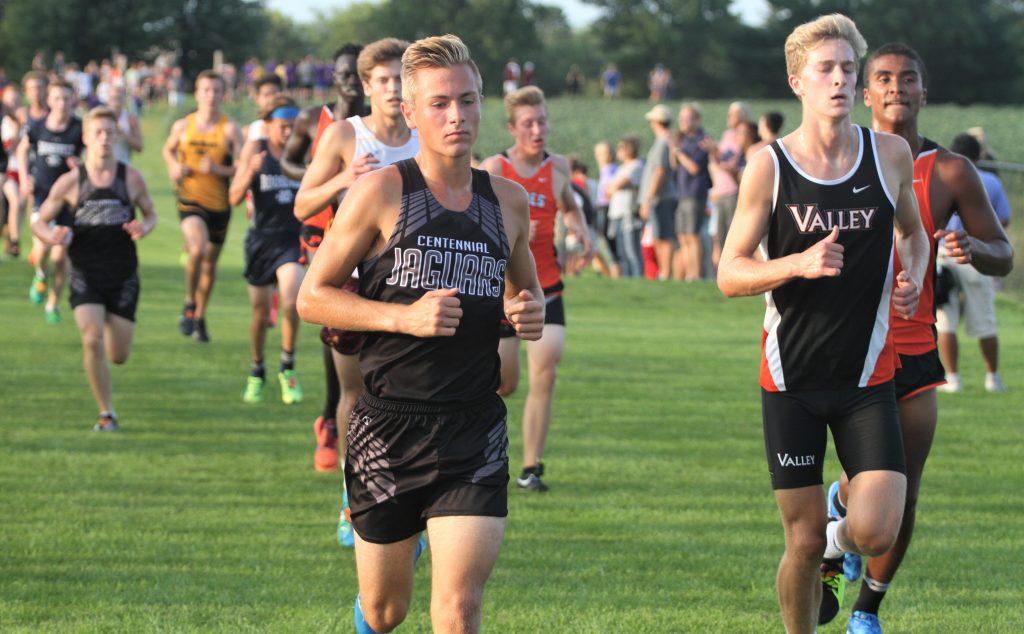 There are 80 boys on the squad. Fickbohm said the Jaguars worked hard over the summer to get ready for the season.
"We had a good summer of training, and the practices are going well," Fickbohm said.
Senior Connor Wilson is among the contenders for a varsity spot. Juniors Nate Burns, Ryan Bybee, Blake DePhillips and Joe Guddall are also competing for varsity positions along with sophomores Cooper Majors, Karsten Peters and Tyler Schermerhorn and freshman Parker Lundberg.
"We have a lot of athletes that are ready to step up," Fickbohm said. "All of those guys looked good in summer training, and we have another group just behind them."
Centennial is looking to qualify for the state meet for the second time in school history. The Jaguars' only previous trip came in 2015, when they placed 13th in Class 4A.
"This is a team that has the potential to make it to state for sure. That has been the goal since last year," Fickbohm said. "We are focused on the process of getting better as a team each day. We have talked a lot about focusing on us–building a team that supports each other and holds each other accountable for bringing their best every day. The team has created a culture where they enjoy being around each other–they really have fun.
"We know if we focus on the process and have fun along the way, good things will happen," he added.