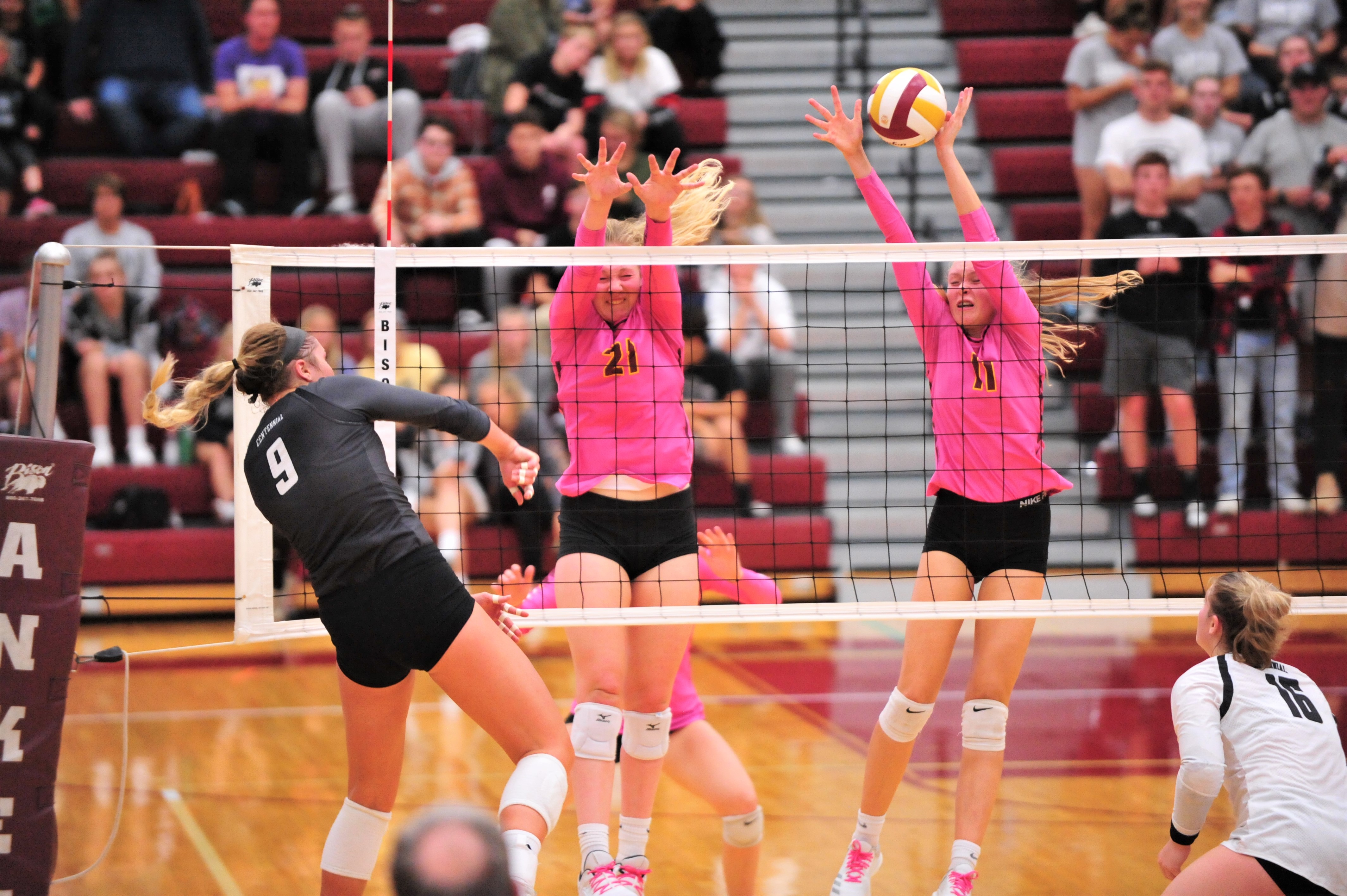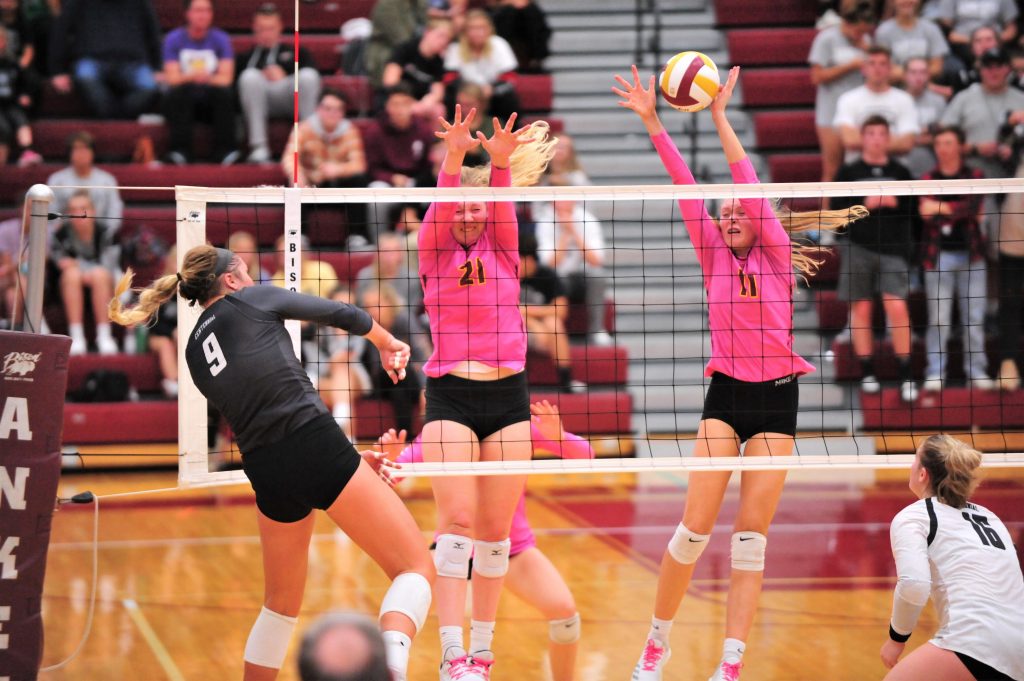 A familiar face will be back on the bench Tuesday when the Ankeny volleyball team opens its season against visiting Waukee.
Legendary coach Dave Whims is beginning his second stint as the Hawkettes' head coach. He took over the program following the departure of Joe Morton, who guided Ankeny to a 31-13 record and a state tournament appearance last season.
"Taking over is like starting over," Whims said. "Learning names, working with all new coaches, being the lead coach with a new staff. Figuring out personalities of the players, explaining my expectations to them and convincing them I care about them as players and as people. But I have some credibility with them because of my past coaching experience at the school."
Whims previously coached at Ankeny for 15 seasons. He announced his retirement in 2014 after leading the Hawkettes to four state titles and four runner-up finishes.
Whims, a member of the National High School Coaches Association Hall of Fame, enters the season with 982 career victories, leaving him just 18 wins shy of the 1,000-victory milestone.
"I feel the girls have come in with great attitudes, open minded, and ready to accept me as the coach," Whims said. "So their coachability has been very positive."
Whims inherits a veteran squad that returns a trio of all-state players in senior libero Kaci Behrens, senior outside hitter Isabelle Vacek and junior setter Phyona Schrader. Schrader has committed to play for Notre Dame, Vacek is headed to Wayne State, and Behrens is a William Jewell recruit.
Schrader led the team last year with 784 assists while also racking up 187 kills, 34 aces and a .474 hitting percentage. She was named to the Class 5A all-state second team and to The Des Moines Register's all-CIML Elite squad, and she was a unanimous pick to the CIML Central Conference first team.
"Phyona is a perfect fit for the players," said Whims, whose team is third in the Class 5A preseason rankings. "She leads by example, has a quiet spirit, a great work ethic and is very receptive to all the players. I feel her teammates accept her, look up to her and look for her leadership on and off the court. She steps up in practice and helps others improve their game plus she works very hard on improving her game."
Whims said the Hawkettes have worked on both a 5-1 offense with Schrader as the setter and a 6-2 offense using her as both a setter and a hitter.
"Marissa Faber has shown great strides in her setting ability to allow Phyona to hit in the front row," Whims said.
Vacek led the team last year with 348 kills while posting a .345 hitting percentage. She also had 82 blocks and 34 aces.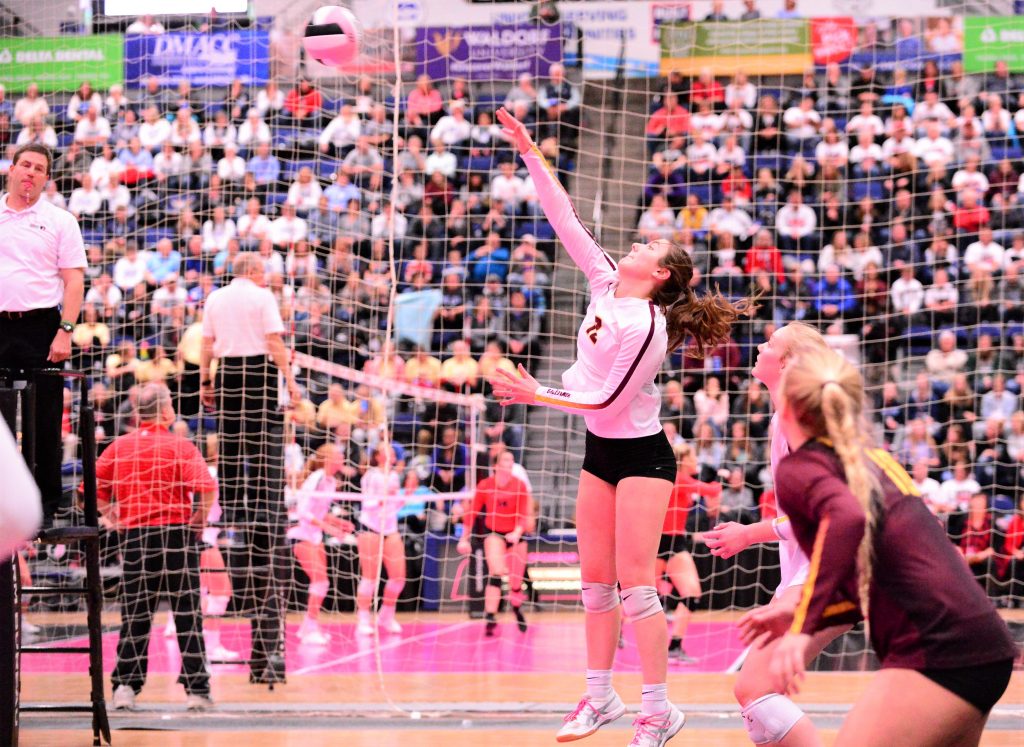 Vacek earned all-state honorable mention and joined Schrader on the Central Conference first team. She was also selected to the Register's all-CIML second team.
"Isabelle is very versatile, playing any and all three of the front row positions," Whims said. "She's also a back row defender and gives us a back row attack."
Behrens, meanwhile, recorded a team-high 573 digs and 47 aces as a junior. She was named to the Central Conference second team and earned all-state honorable mention.
"Kaci is a defensive specialist for us and is a very good back row player," Whims said. "She is very capable of carrying a heavy load in our back court as a passer, server and digger. She reads the game well as a defensive player."
Senior outside hitter Malea Daugherty is among the team's other returnees. She earned all-conference honorable mention last year, when she racked up 210 kills and was the team's best server, completing 342-of-365 attempts (.937) with 30 aces.
"Malea is a lot like Isabelle–versatile, experienced and a good all-around player," Whims said.
Seniors Reilly Johnson, Mallory Luther, Macy Wiederin and Lauren Willets are also battling for playing time along with junior McKenna Scheib and sophomores Ava Reynolds and Lexi Stephens. Willets and Stephens are both back row players, and so is Luther–who was one of the team's best servers last year, completing 159-of-172 attempts (.924) with 16 aces.
Scheib pounded 81 kills and hit .367 as a sophomore, while Johnson had 27 kills and Willets added 24. Those three, along with Wiederin, will see some action on the front row.
"All of these girls are showing great promise and working extremely hard to become a starter or a rotational player at the varsity level," Whims said. "As coaches we are excited about this group."
The state tournament will be held on Nov. 12-15 at Cedar Rapids. Whims, who has regularly attended the tournament during his four-year coaching hiatus, will be looking to lead his team to state for the 22nd time.
Could the Hawkettes be a contender for the Class 5A crown?
"That is what we will be trying to develop as the season progresses," Whims said. "We have a strong core of girls in our program right now that enables us to have strong, competitive practices. I feel that is what helped us in the past, and it will help us this year. The girls are looking forward to the challenge of making state and competing for the trophy. My job is to keep them focused and challenged for that very task.
"That would be a great dream to achieve," he added.