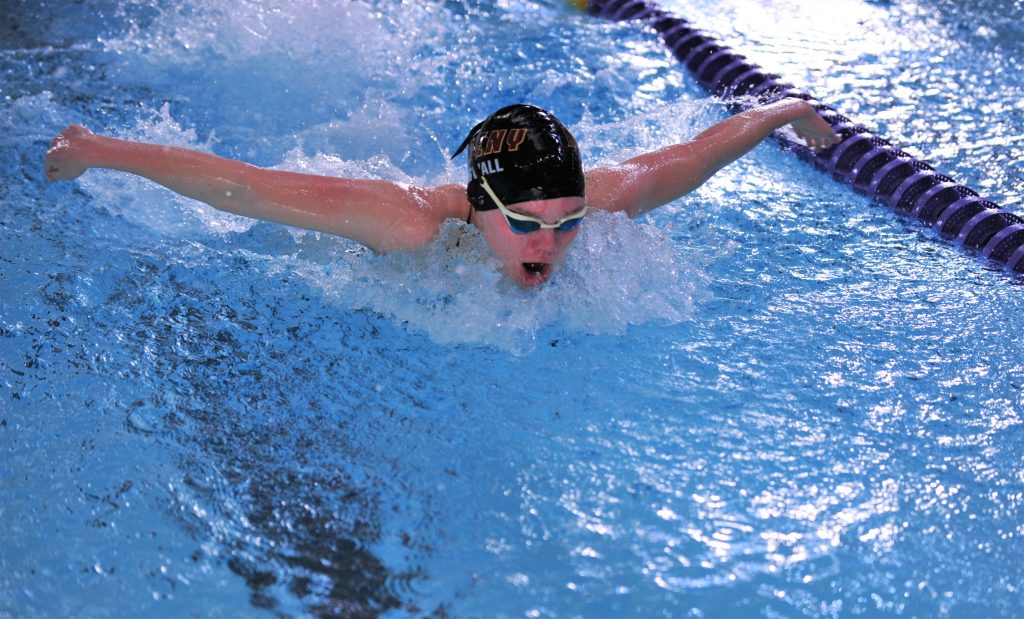 Senior Scout Bergwall is one of seven returning state qualifiers for the Ankeny girls' swimming team. She helped the Hawkettes to a second consecutive fourth-place finish at the state meet last November.
Bergwall placed fifth in the 100 butterfly in a time of 57.15 seconds, which set a school record. She took 25th in the 100 backstroke and also swam on Ankeny's fourth-place 200 medley relay.
Here is some inside info on Bergwall:
You have a unique first name. Is there a story behind it, or did your parents just like the name?
My name actually comes from the book "To Kill A Mockingbird". My dad was a huge fan of the book and loved the name.
How are the practices going thus far?
Going to practice gets me more excited every single day to compete at meets. I see all the girls coming in with the attitude to get better and then putting in the work to achieve that. Even this early in the season, I see more improvement every day and that makes me look forward to meets and even being at practice.
Do you feel like you're ready for the first swim meet on Sept. 3, or do you still have some work to do conditioning-wise?
I spent the summer swimming long course and it's only been three weeks since I competed at Futures, so I know my conditioning is there. I haven't swam short course since April though, so I am super excited and ready for our first meet just to see where I am as of right now. I have been working hard to improve since high school state ended last year, and even decided to skip track to swim at Nationals in the spring. I think it always helps to have extra conditioning, and I do believe I have put in the work necessary this past year.
Goals for the season?
My biggest goal as a senior is to be a memorable leader. We have had some amazing seniors lead our team since I was a freshman, and I hope to be as supportive and energetic as they were every day. I would also love to make my 100 fly record lower and lower my 100 back time.
How are you trying to be a leader?
I am making it a priority to be a leader for this team. I am working on always being encouraging and trying to be positive when practice gets hard and just remind everyone what we're working for.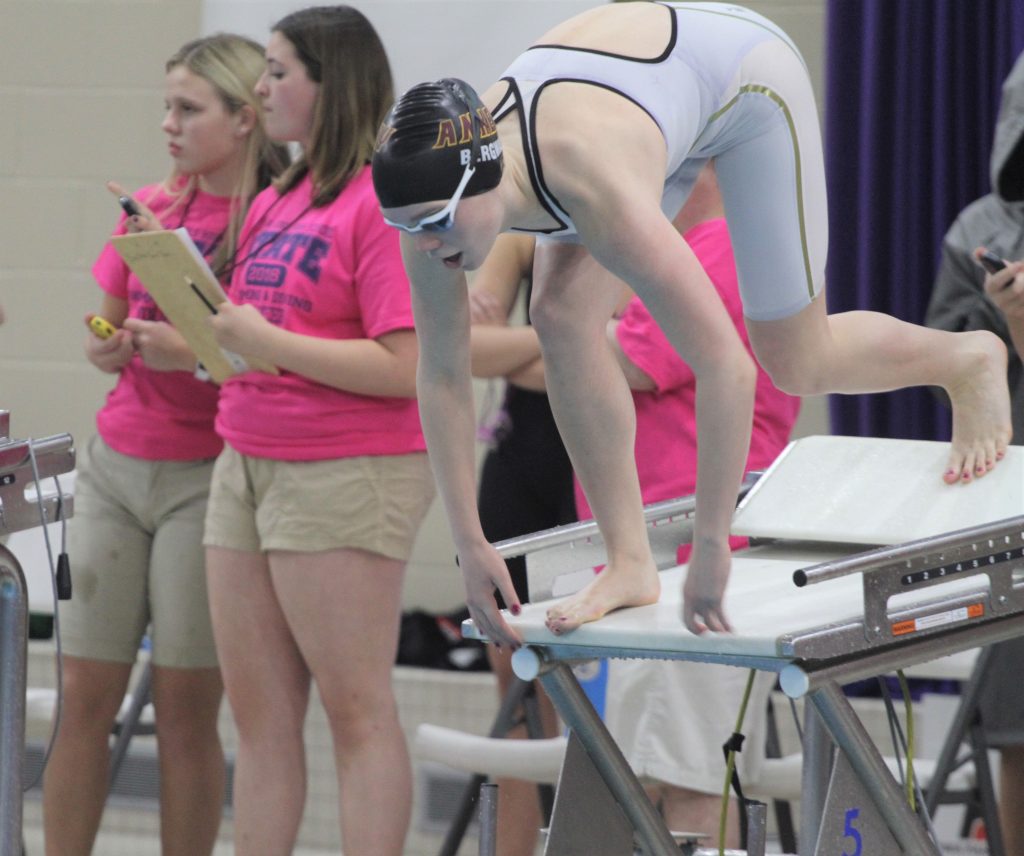 You were a state placewinner a year ago in both the 100 butterfly and the 200 medley relay. If you could win a state title as a senior, would you rather win one in an individual event or a relay?
It would be amazing to win an individual title because it would be so rewarding knowing you could accomplish something that big on your own. But, winning on a relay would be exciting as well because there would be three other girls to share that success with and have that special moment on the podium together. Honestly, winning a title either way would be cool.
The butterfly is clearly your best event. Do you think you can lower your school record in that event this season, and if so, how fast do you think you can go?
I do think that I can lower my time from last year. I've paid close attention to my weak spots this past year and have been working hard to make those my strengths.
Ames won four straight state titles before Pleasant Valley ended the streak in 2014. Now, the Little Cyclones have again captured four consecutive crowns. Do you think Ames can be dethroned this season?
It's hard to know, especially with the new freshmen coming in. I have watched girls during club season get faster, and it makes me excited to see what they can do in November. Ames has amazing swimmers, which is why they have won the past four years. But, I think every year it is up for grabs. That is what always makes the state meet so intense.
Are you planning to swim in college? Have you looked at any schools?
I am planning to continue swimming in college. I have been talking to coaches and visiting schools, and I have loved every bit of it. It makes me really excited for my future, and it'll be really fun to have yet another experience with swimming.
What are you going to study?
I plan on studying sociology as a pre-law major.