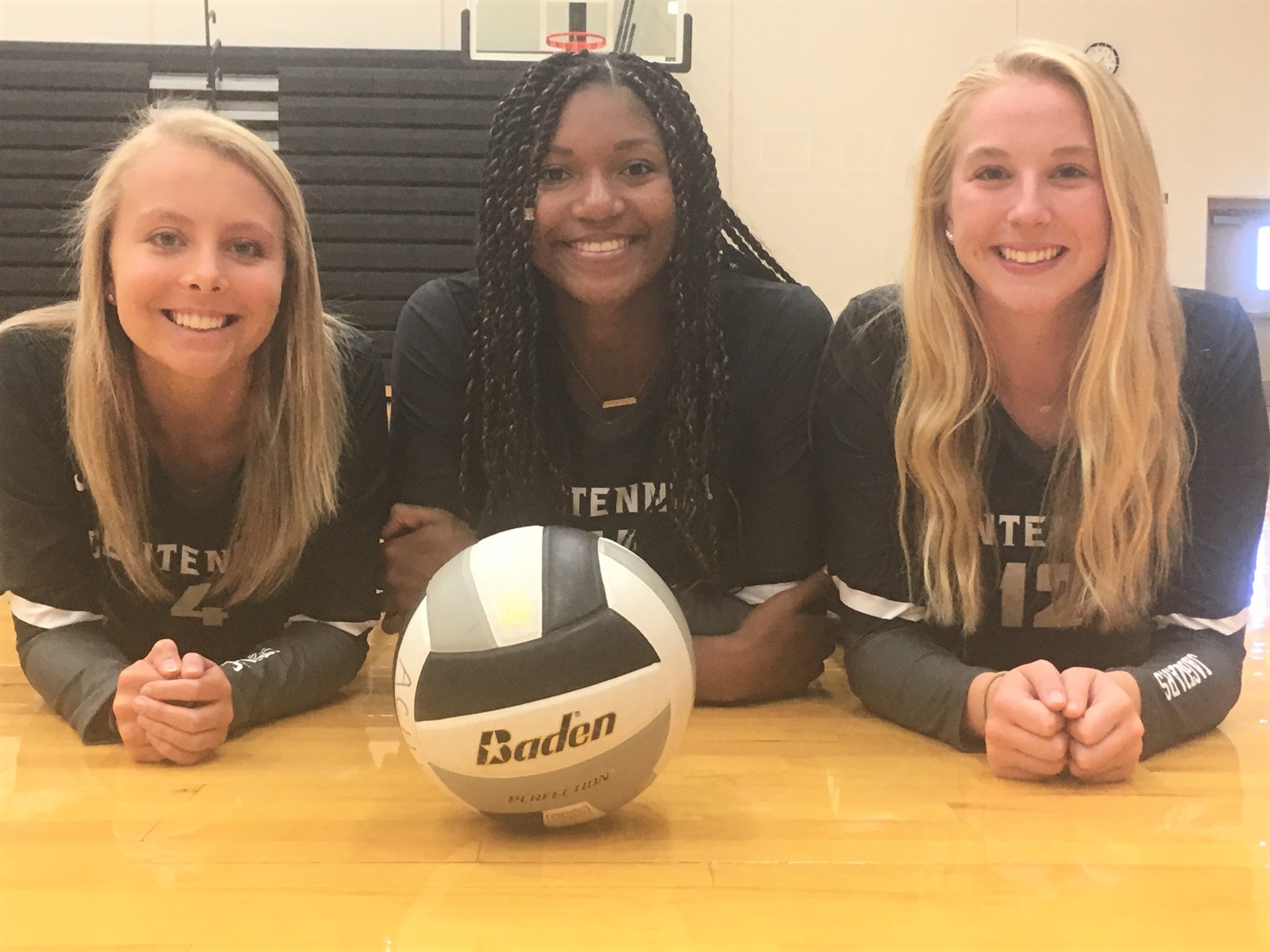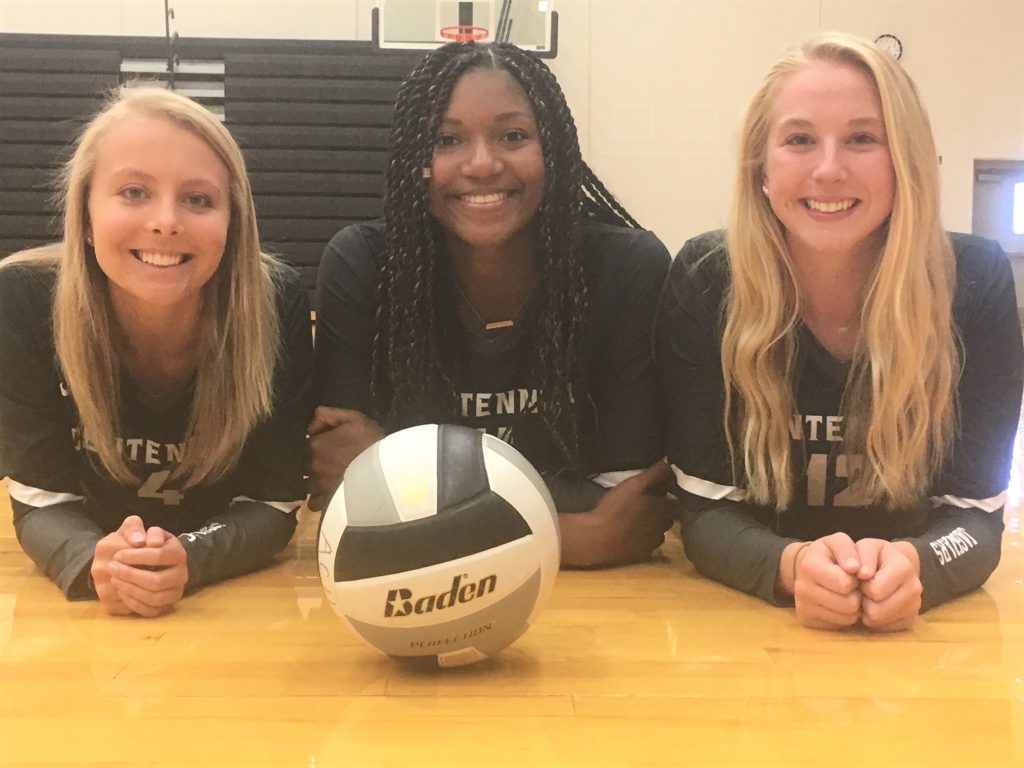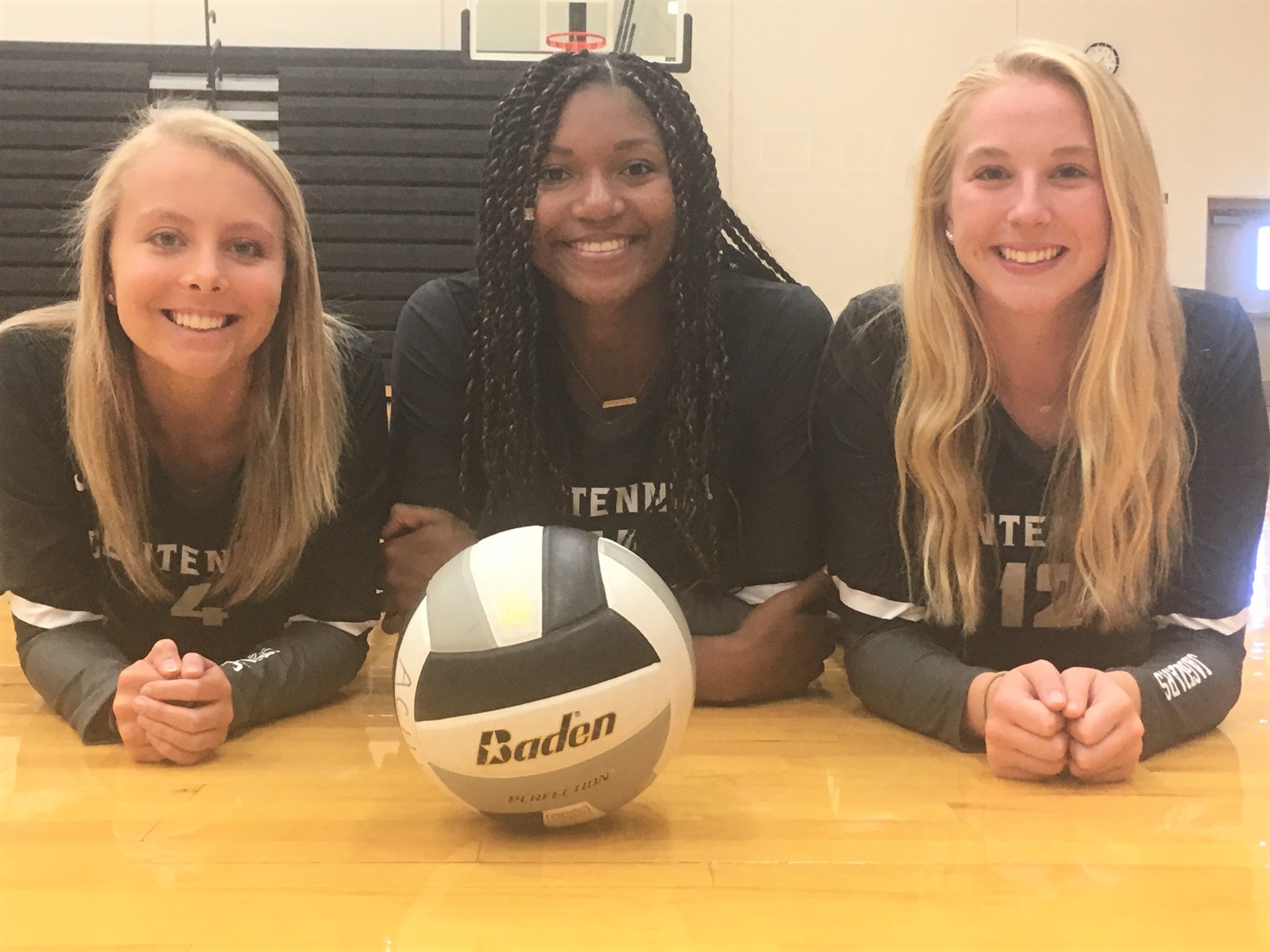 There's no doubt that Jessica Rinehart faces one of the biggest challenges of her coaching career.
Rinehart has guided the Ankeny Centennial volleyball team to four state titles in her six seasons at the school, but the Jaguars return only three players this fall with any varsity experience. And one of them, Devyn Robinson, will miss the first part of the season in order to play for the U.S. Girls Youth National Team in Cairo, Egypt on Sept. 5-14.
Rinehart, though, is embracing the challenge of keeping her program on top.
"I do think we could possibly make another run at a title," said Rinehart, whose team is sixth in the Class 5A preseason rankings. "If this team continues to push and improve on the same trek as we've been on all summer, I think we can get to that high level of play that it takes to win state. This team has potential to do big things–we just need to continue to work on our consistency, discipline and mental edge to win those close games. I'm really excited to go on the journey with this crew and see what we can become."
Robinson, a senior middle hitter, is one of the nation's top players. The Wisconsin recruit was named a preseason all-American after earning second-team all-American honors as a junior.
Robinson placed third on the team last year with 225 kills while posting a .436 hitting percentage. She was second on the squad with 76 blocks and also had 17 aces.
Robinson was named to the Elite all-state team for the second straight year and was a unanimous pick to the CIML Central Conference first team. She was also a repeat selection to the Class 5A all-tournament team.
Now, Robinson is ready to take on a bigger role for the Jaguars.
"She wants to be on the court for (all six positions) and she wants to be our go-to (player)," Rinehart said. "It will be a new role for her, but she's got what it takes to do it and it will be good preparation for her leading into college."
Also back for the Jaguars are senior outside hitter Calea Jones and senior setter Karenna Larson. Jones played in 71 sets a year ago, helping Centennial to a 41-3 record and the Class 5A crown.
Jones had 47 kills and 43 blocks while posting a .291 hitting percentage. She was also one of the team's better servers, completing 57-of-62 attempts (.919) with four aces.
"Calea is a versatile player who can play both right side and left side," Rinehart said. "She finished last season with three great games down at state, and we are counting on her to carry a load. Devyn is gone the first half of our season, and Calea will be one player we lean on to put the ball away and to provide us leadership both on and off the court."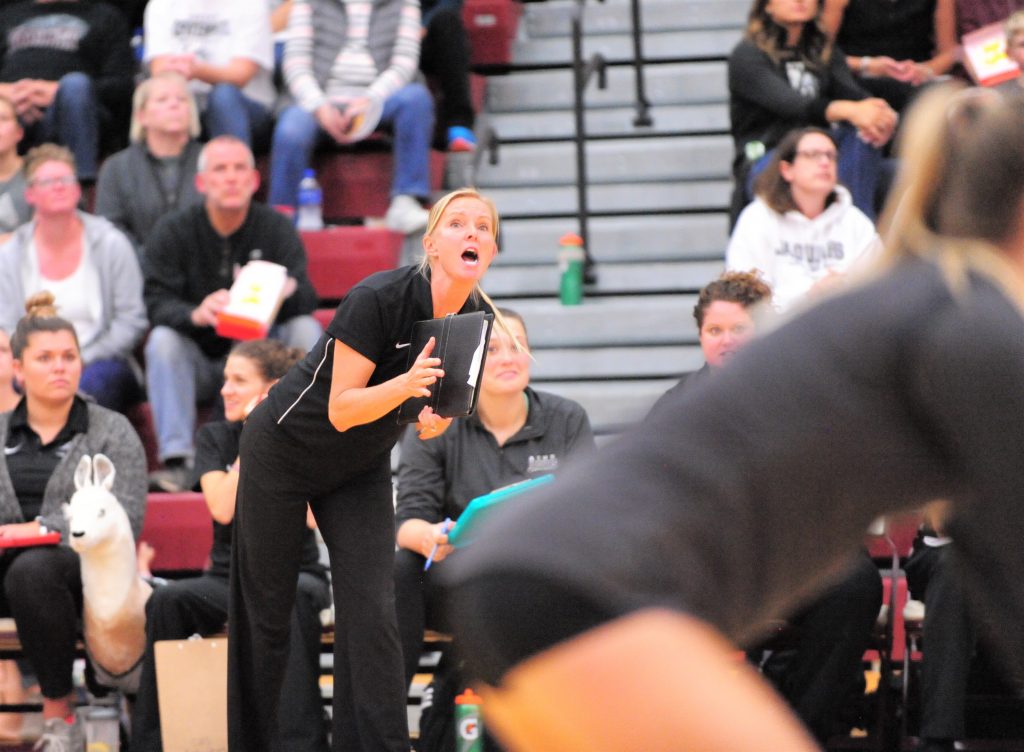 Larson completed 7-of-8 serves and had three assists in limited action. She will likely share the setting duties with fellow senior Maura Rost.
"Karenna puts up a great ball and makes good decisions on the court," Rinehart said. "Maura provides us spark and leadership. She's a competitor and likes crunch time."
Sophomore outside hitter Olivia Anderson is expected to play a major role for the Jaguars.
"She brings a lot of athleticism, a heavy arm, an awesome attitude and is a good team player," Rinehart said.
Madison Edwards is another hitter who can play on both the right and left sides.
"She has good ball control and is a good communicator on the court," Rinehart said.
Jackie Pippett and Peyton Mitchell will both see playing time as middle hitters.
"Jackie is a physical player who works hard and puts up a big block," Rinehart said. "Peyton is a smart player who sees the court and blocks well and makes good decisions."
The Jaguars' defense will also rely heavily on Kinsie Caruth, who will fill the libero position.
"She's got great touch and is in it to win it," Rinehart said. "She's a hard worker and ready to anchor the defense."
The Jaguars will open their season on Saturday by hosting the Centennial Invitational. They lost to Cedar Falls at last year's tournament, but then later swept the Tigers in the Class 5A final.
"The practices are going great. The team is working hard, and we are making big leaps each week," Rinehart said. "I do feel we have players that are hungry for their chance to play at this level. We have a fun mix of young players with seniors who are ready for their chance!"