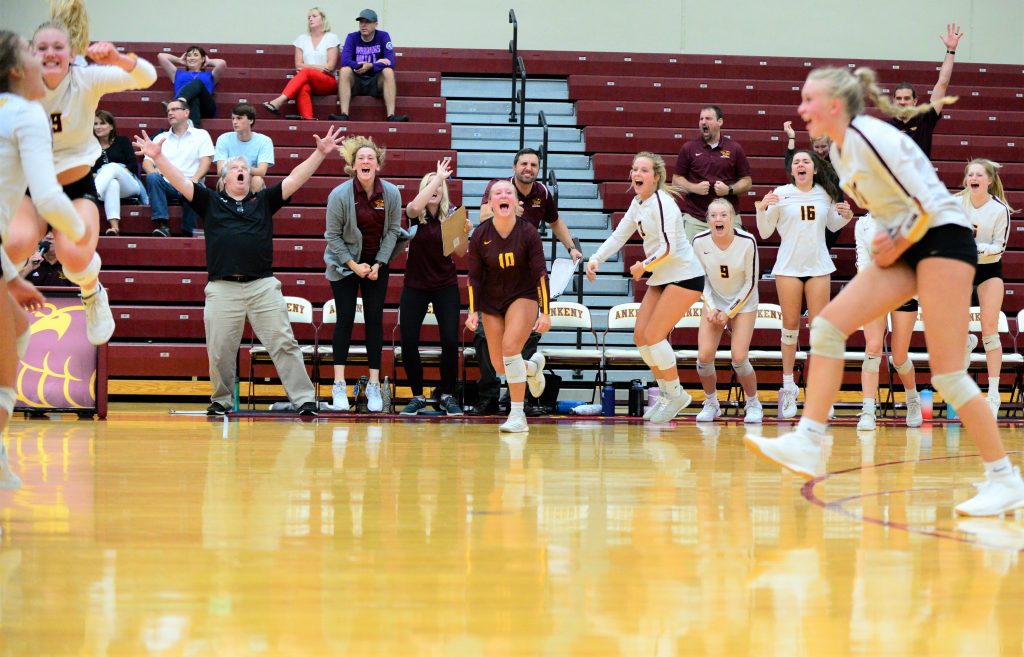 Dave Whims and his Ankeny volleyball players are still getting used to each other.
On Tuesday, it proved to be a winning combination.
The third-ranked Hawkettes rallied from a 2-1 deficit to beat No. 5 Waukee, 19-25, 27-25, 27-29, 25-18, 15-9, in a season-opening match at Ankeny. It was the first win for Whims since the 2014 season, when he retired from his coaching position.
"It was very nerve-racking," said Whims, who came out of retirement to coach the Hawkettes again this season. "I felt like a novice coach tonight. I just don't know my team well enough yet to have that confidence, but I'm learning and they're learning with me. This was a big confidence-builder for both of us."
Malea Daugherty had 14 kills and 12 digs to lead Ankeny. She said the Hawkettes have put their faith in Whims, who won four state titles in his previous stint at the school.
"It's definitely a different coaching style (than former coach Joe Morton), but I've just got to trust him," Daugherty said. "I love him, and I love his style. I just got to go with what he says."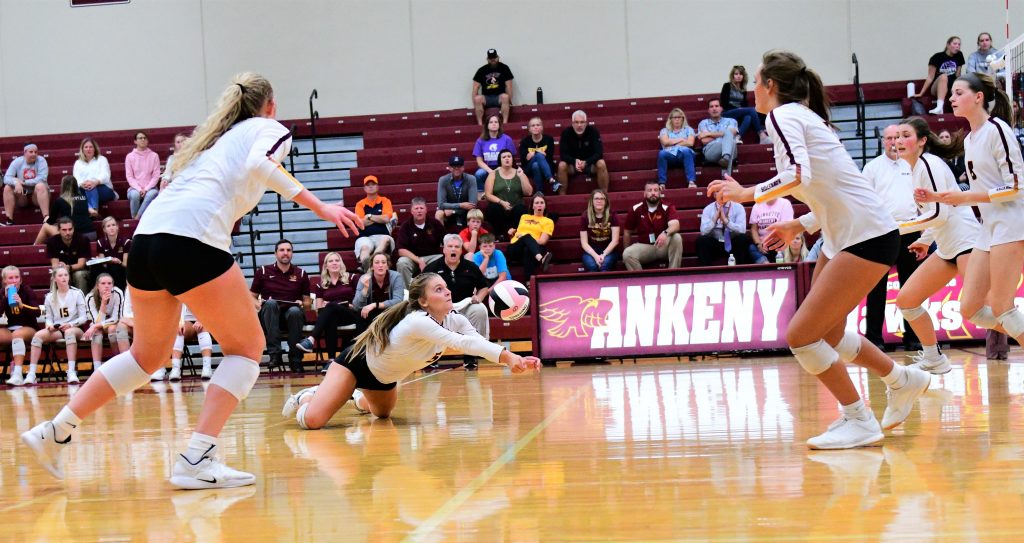 Waukee won two of the first three sets behind Kate Nelson, who finished with 22 kills and six blocks. Layanna Green added 13 kills and eight blocks for the Warriors.
Ankeny relied on a balanced attack to win the match. McKenna Scheib and Isabelle Vacek each had 10 kills, while Phyona Schrader dished out 35 assists.
"Phyona moved the ball around to a lot of different hitters," Whims said. "I think we had stamina, and I think we played to win and not to lose. We grew up tonight."
Ankeny jumped out to an 8-4 lead in the decisive fifth set. After Waukee scored the next three points, Daugherty answered with a kill and an ace to put the Hawkettes back in control.
"I trusted our back row," Daugherty said. "We were kind of getting in a groove. I felt we were stronger and coming together. I had trust in us."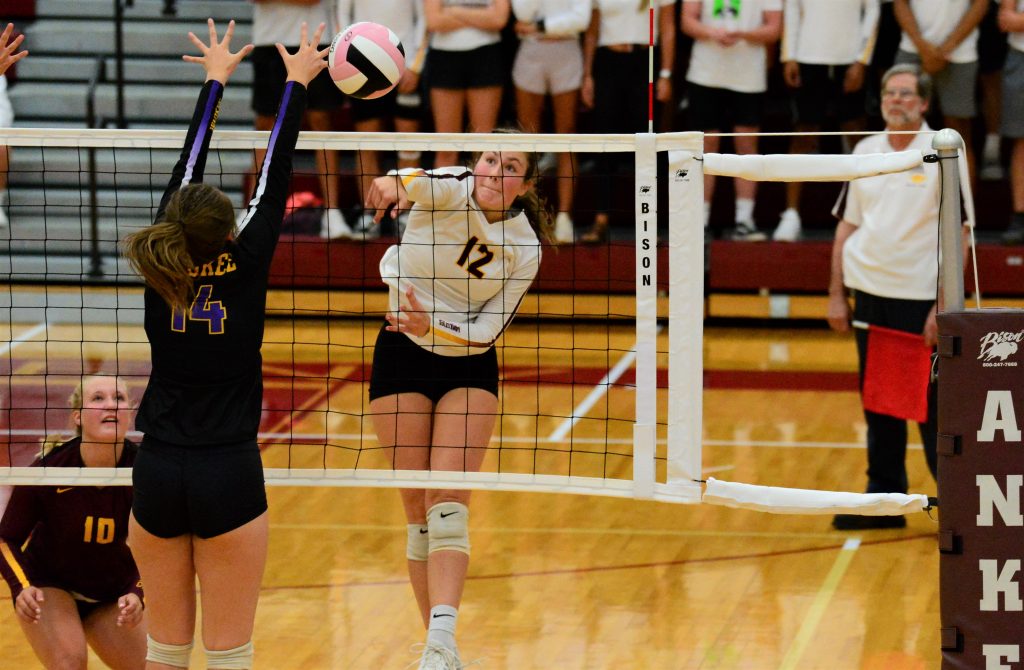 Ankeny eventually closed out the match on an ace by Scheib. The Hawkettes had just four aces in the match, while Waukee had 14.
"Our serving to location was good," Whims said. "It wasn't as fast-paced as I would like, but the locations were great."
Daugherty completed all 17 of her serves. Kaci Behrens added nine digs in the win.
"It was awesome. It was a great experience out there," Daugherty said. "It felt like the whole town was here, and I love the support."
The match was about as tight as Whims expected.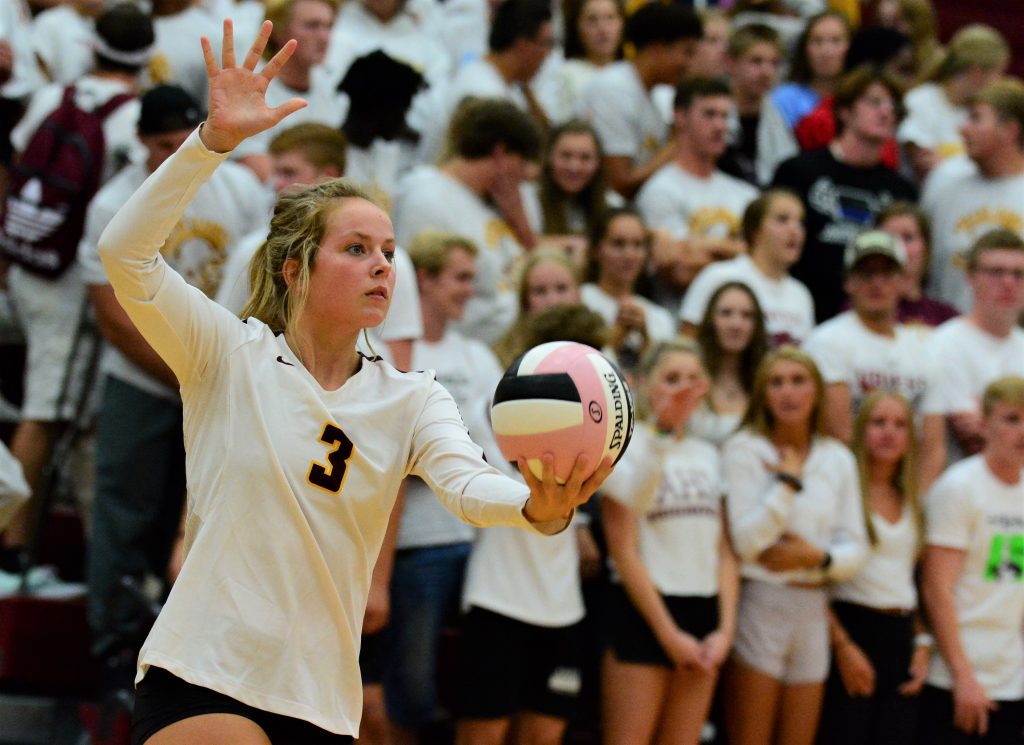 "We played Waukee in the championship at the Iowa State scrimmage, and it was close," Whims said. "We knew what they had, but I knew it would be close."
The Hawkettes made some adjustments throughout the match that eventually paid off.
"We had Lauren Willets come in there in the back row," Whims said. "That gave Belle a little bit of a rest–she has a bum knee right now–and that helped us. Lauren did a great job.
"The adjustments that we made were all positive," he added.
The Hawkettes will play in the Ankeny Centennial Invitational on Saturday.