Ankeny golfer Dylan Taylor badly missed a short putt for par on the No. 9 hole during Thursday's dual meet against Dowling Catholic at Otter Creek.
It might have been his only bad shot of the day.
Taylor made a pair of birdies and carded a 1-under-par 35 to earn medalist honors while leading the Hawks to a 148-155 victory on their home course. They improved their record to 2-0 in the CIML Central Conference.
"It was a great team effort today," said Ankeny coach Mike Weddingfeld. "It was nice to see everyone step up and contribute and nice to get another one in the win column. We are working toward limiting mistakes and keeping positive even after a bad shot or hole and not letting it affect the entire round."
Dowling's Ryan Webb was the runner-up with a 36. Ankeny's Hunter Johnson and Ty Roghair also shot a 36.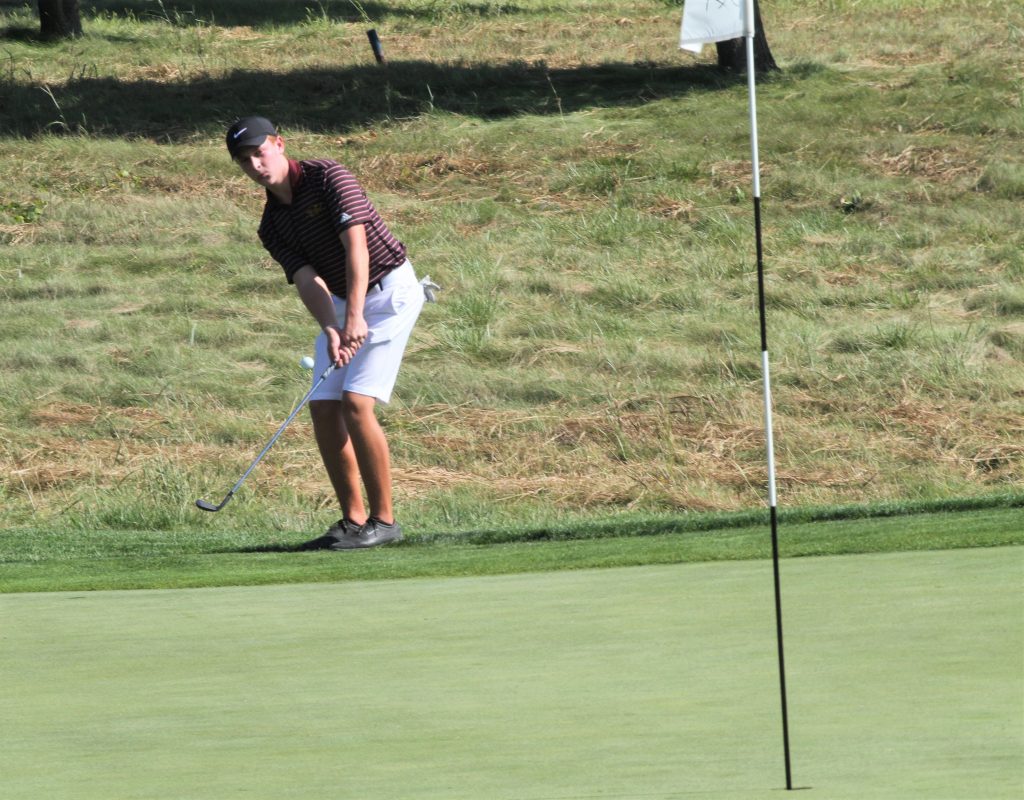 Johnson, who started on the No. 3 hole, was 3-over-par after five holes. But he then birdied three of the last four holes.
"All the guys had a hiccup here and there during their rounds, but they are capable of making birdies and making up for mistakes," Weddingfeld said. "Hunter finished strong after making a double (bogey) on No. 7, and Ty and Dylan played well all the way around."
Joey Newton and Luke Parkinson each carded a 41 for the Hawks. Corbin Walker had a 43.
"Corbin struggled a little, but the team had his back and Joey and Luke stepped up and posted scores that we needed," Weddingfeld said.