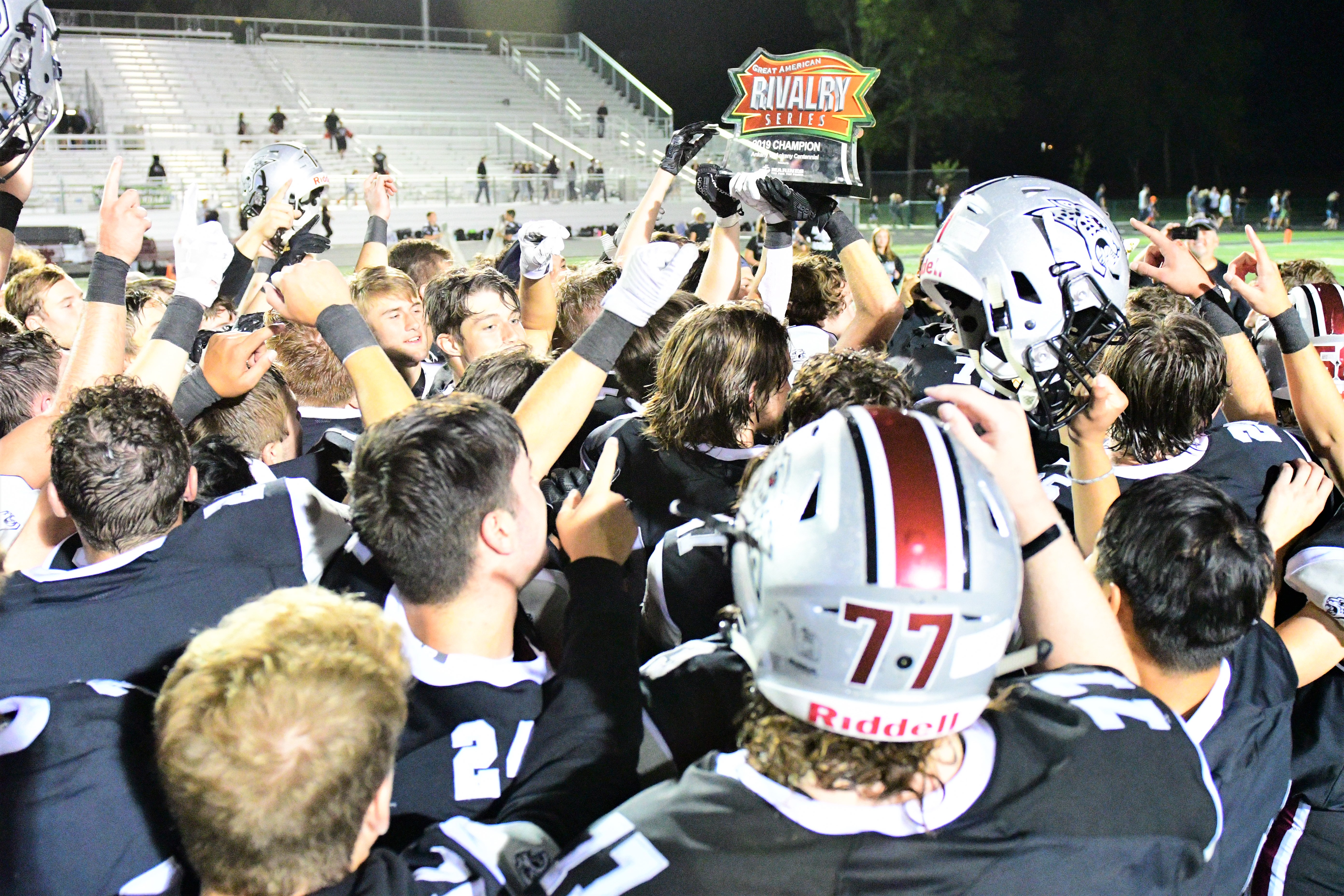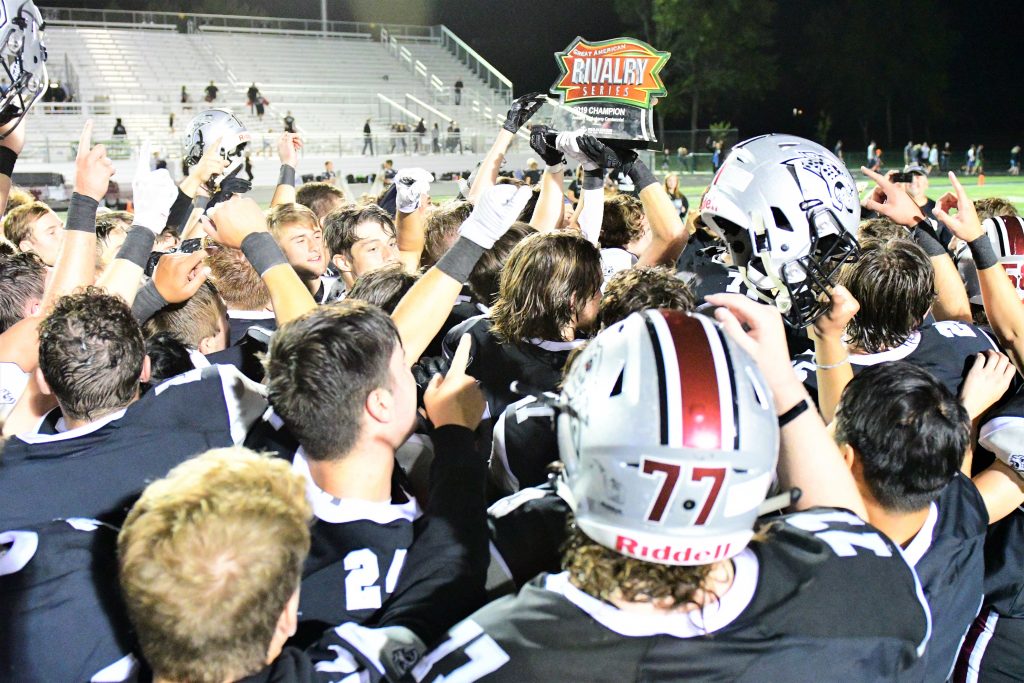 For the first time ever in the Jag-Hawk football rivalry, it took overtime to decide the winner of the crosstown battle.
Connor Page made a 34-yard field goal to give Ankeny Centennial a 17-14 victory over Ankeny on Friday at Ankeny Stadium. It was the season opener for both teams.
Page's game-winning kick came after the Hawks botched their own field-goal attempt in overtime. The win was Centennial's fifth in a row against Ankeny.
"Coach (Jamie) Kohl always puts me in great situations to make kicks like that," said Page. "The team's been giving me salsa–they just start yelling at me during practice. And I've been practicing for this all my life."
Ankeny never trailed during regulation. The Hawks took an early 7-0 lead when Jase Bauer fired an 84-yard touchdown pass to Brody Brecht less than 5 minutes into the game, giving them their first points against Centennial since the 2016 season.
The Jaguars tied the score early in the third quarter on a 5-yard run by Avery Gates, who rushed for 112 yards on 21 carries despite battling an injury.
"Our trainer says he thinks it's a high ankle sprain," said Gates. "I was just trying to do whatever I could for my team."
Ankeny regained a 14-7 lead on a 19-yard pass from Bauer to Kade Somers with 20 seconds left in the third quarter. The Hawks' drive began with a 35-yard pass from Bauer to Brecht, who was named MVP of the game along with Gates.
The Jaguars later drove 73 yards in 10 plays to tie the game with 2 minutes left. Backup quarterback Keaton Gray ran six times for 37 yards on the drive, including a 1-yard sneak for the touchdown that forced overtime.
Gray then served as the holder on Page's field goal.
"We love beating those guys," Gray said. "They're obviously going to be a great team this year–(they've got) a lot of good players. But especially in overtime, it just means so much to us to win this game."
Check back Saturday for more coverage of the Jag-Hawk showdown.