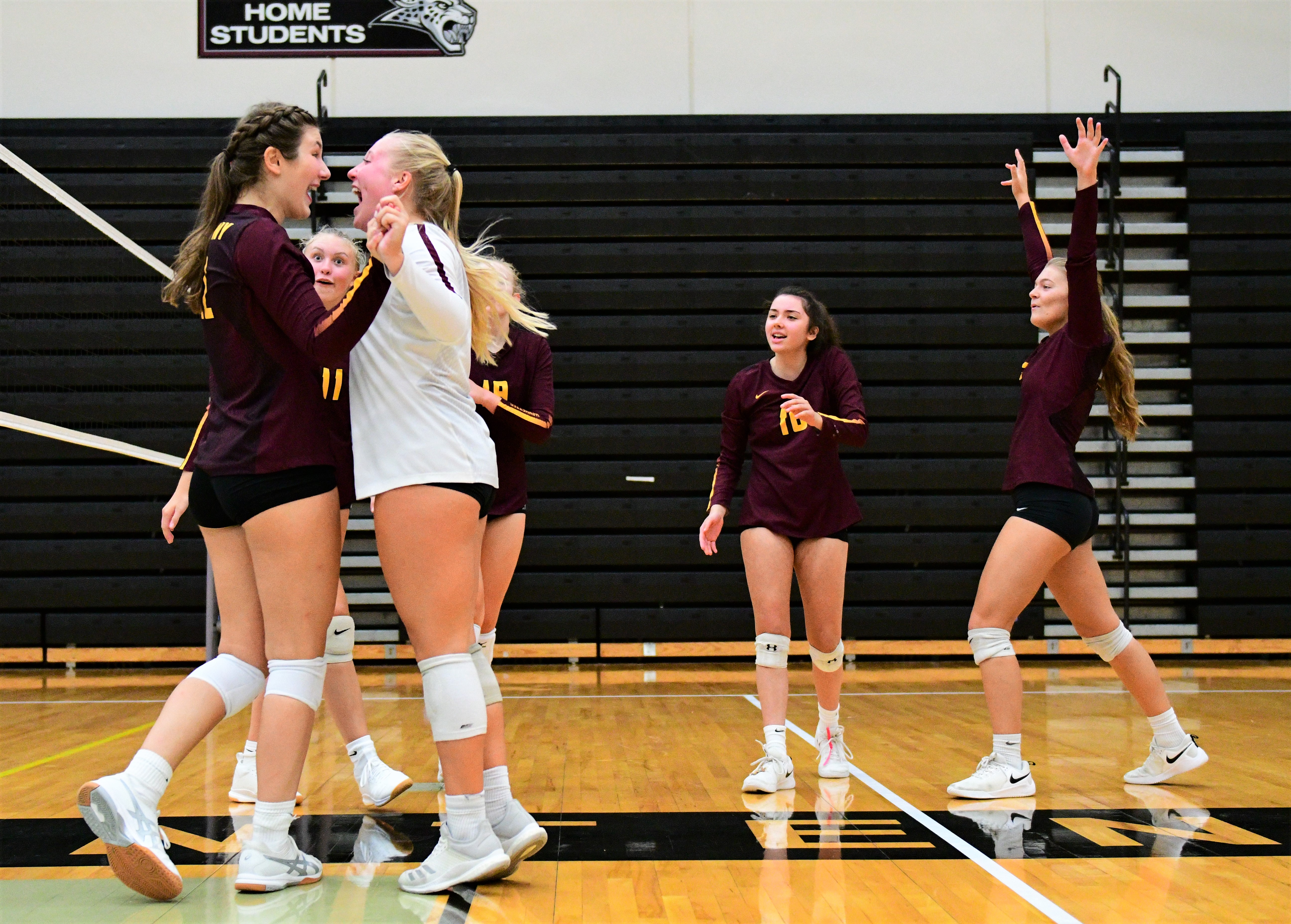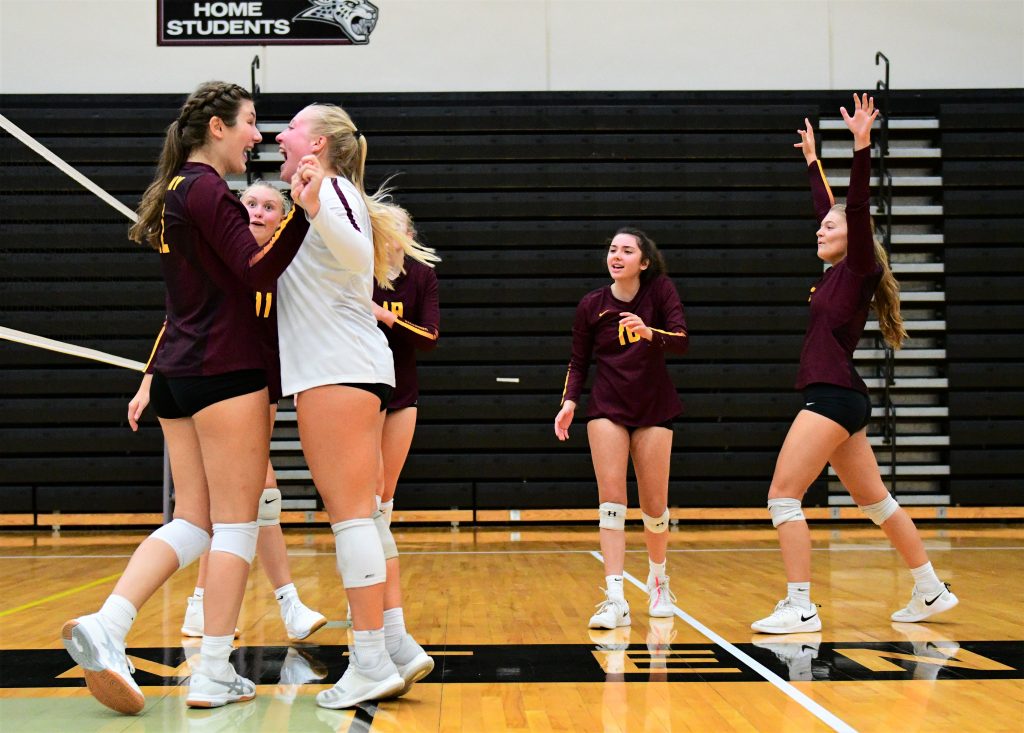 Saturday's Ankeny Centennial Invitational provided another opportunity for the Ankeny volleyball players to test themselves.
After knocking off fifth-ranked Waukee in their season opener on Aug. 27, the No. 3 Hawkettes returned to action on Saturday and went 4-1 at Centennial's tournament. They advanced to the semifinals before dropping a 25-23, 25-12 decision to No. 1 Cedar Falls, the eventual champion.
"They are way more consistent than we are at this point in the season, but we got to play them and that showed us what we need to do to compete against the best," Ankeny coach Dave Whims said of the Tigers.
The first set was tied at 22-22 before Cedar Falls (7-0) scored three of the next four points to earn the win. Ankeny (5-1) had two serve receive breakdowns during that stretch, then continued to struggle in that area as the Tigers jumped out to an 8-1 lead in the second set.
"I think we could work a little more on our serve receive," said Ankeny senior Lauren Willets. "In the second set we kind of broke down a little bit, and I think that's what gave them the lead. So if we can just get that more consistent, I think we'd have a pretty good shot (against them)."
Isabelle Vacek had six kills in the loss, while Phyona Schrader added nine assists and three blocks. Kaci Behrens had six digs.
Akacia Brown pounded 13 kills to lead Cedar Falls. Emerson Green had 23 assists and three blocks.
"No doubt they are a very strong team. They have so many returners and some of the best players in the state," Whims said. "So many ways they can attack the ball and great ball control. Truly, they are the best team."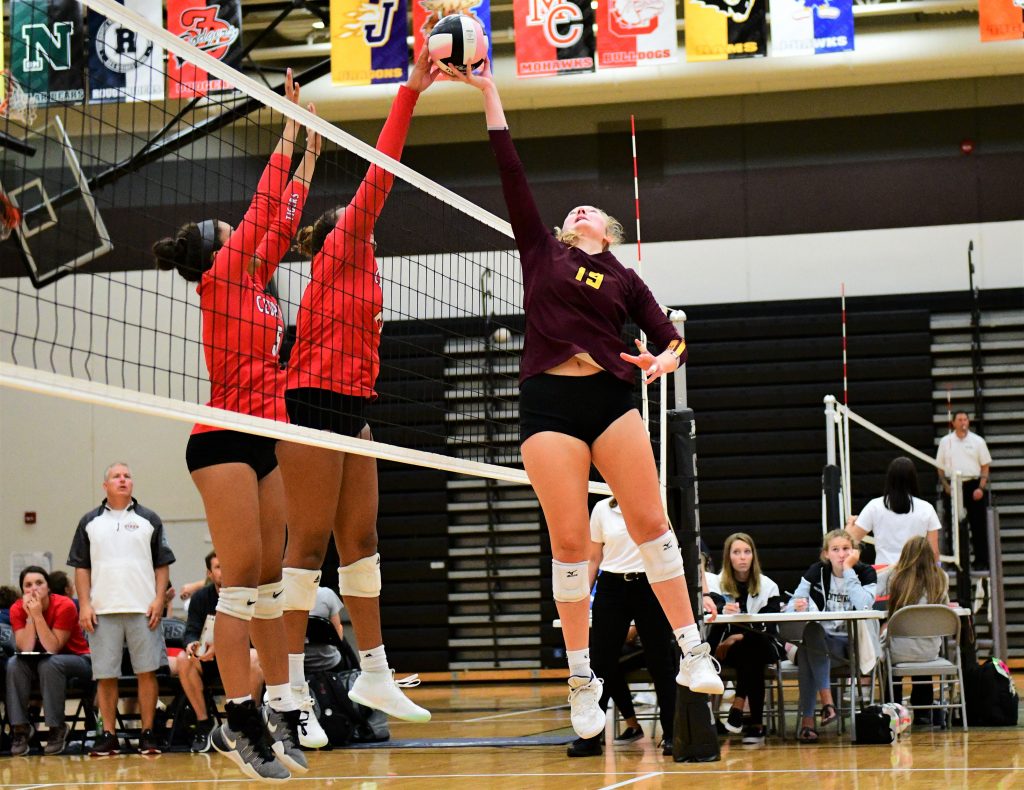 Ankeny advanced to bracket play after winning its pool. The Hawkettes posted a 21-10, 21-8 win over Davenport North and a 21-8, 21-13 victory over Cedar Rapids Jefferson.
Ankeny rallied from a one-set deficit to beat No. 4 Valley, 14-21, 21-18, 15-12, in its other preliminary match. The Tigers (4-2) rebounded from the loss to beat No. 6 Centennial in the quarterfinals and went on to place second in the tournament.
"They're a team with everyone back except one player and looking to be a strong contender for the state championship," Whims said of Valley.
Malea Daugherty led Ankeny with seven kills. Schrader had 17 assists, Behrens contributed nine digs, and McKenna Scheib added a pair of aces.
The Hawkettes regrouped after dropping the first set.
"We tightened up our defense and started being more aggressive on offense," Whims said. "I credit the win to growing from the match when we played Waukee in a five-set matchup. The girls did not panic, and they focused on one point at a time. It was a great win."
In the quarterfinals, Ankeny posted a 25-20, 25-18 victory over Council Bluffs Lewis Central, the No. 6 team in Class 4A. Vacek had nine kills in the win, while Schrader added eight kills and 12 assists.
"We used some strategies to neutralize their best player by serving and hitting away from her," Whims said. "The strategy worked."
Ankeny will play at Des Moines East on Tuesday. The Hawkettes will then compete in the Valley Invitational on Saturday.
"I think we're looking really good for this season," Willets said. "Obviously, we have a lot of work left to do, but right now we're looking pretty strong."