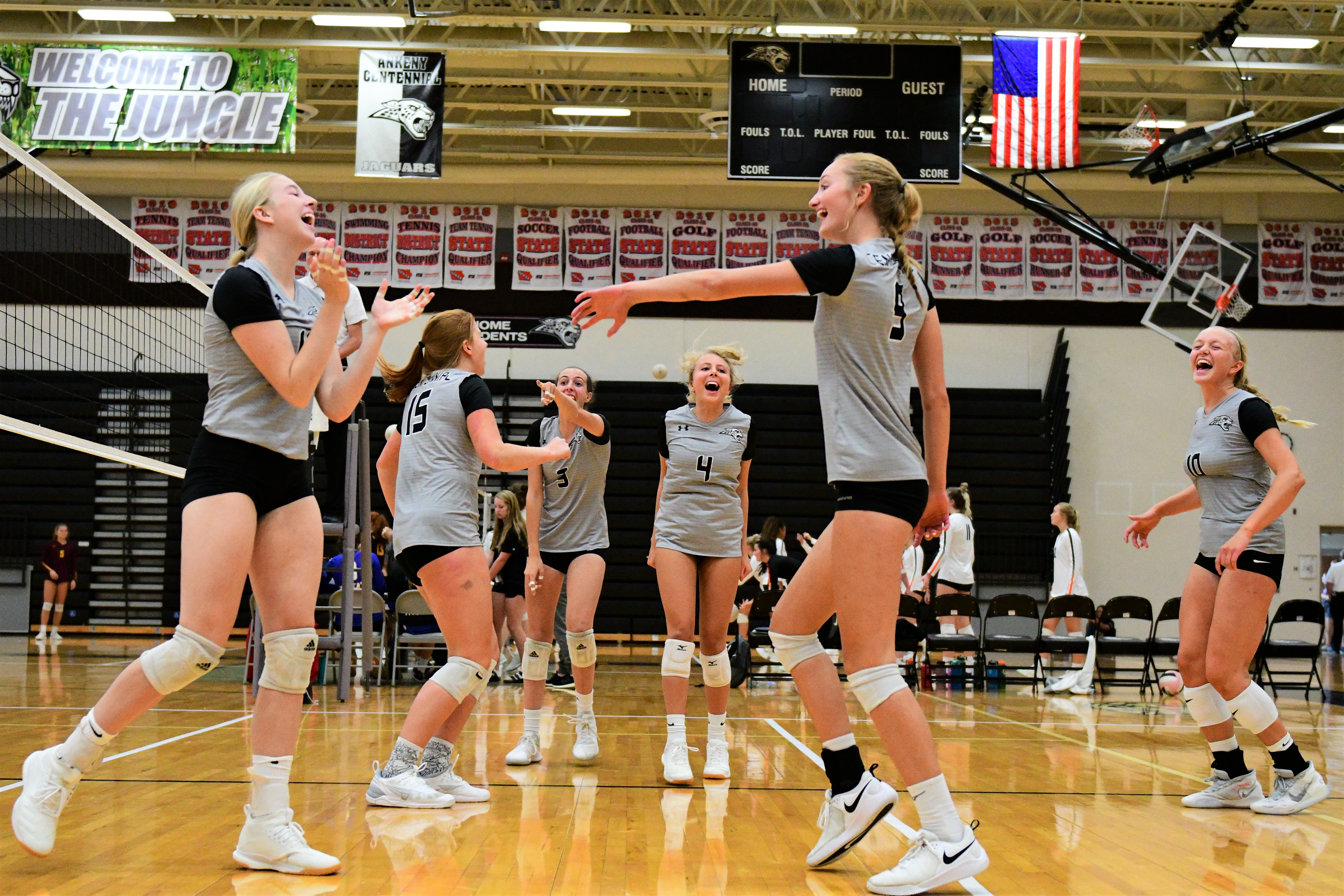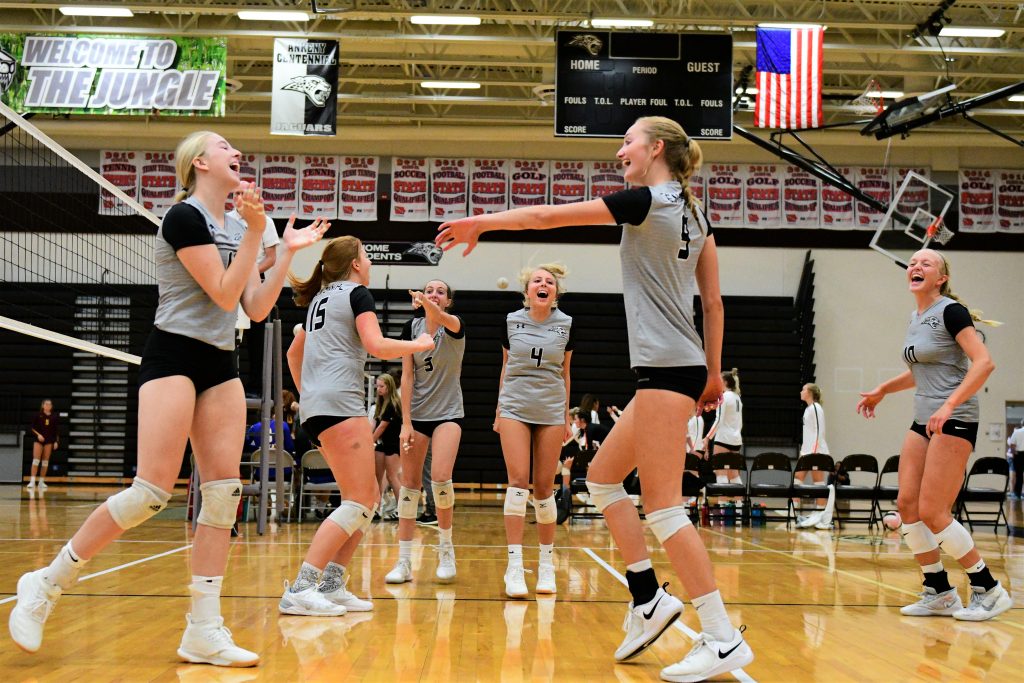 The Ankeny Centennial volleyball team was expected to go through some growing pains this season.
If Saturday's Centennial Invitational was any indication, the inexperienced Jaguars might be growing up in a hurry.
Sixth-ranked Centennial opened its season by winning its pool with a 2-1 record. The Jaguars then dropped a hard-fought 25-19, 28-26 decision to No. 4 Valley in the quarterfinals.
"I thought it was a good first tournament for our team," said Centennial coach Jessica Rinehart, whose squad played without preseason all-American Devyn Robinson, who is on her way to Cairo, Egypt to play for the U.S. Girls Youth National Team. "I thought we displayed a lot of grit and won some really big rallies and points. I liked what we brought to the day, and I liked the way we competed."
Calea Jones had six kills in the loss to Valley, while Olivia Anderson added five. Karenna Larson dished out eight assists, Ella Becker had eight digs, and Peyton Mitchell contributed three blocks.
"I think we proved to ourselves that even with a new crew, we are not that far away from the top teams in our class," Rinehart said. "I think this was just a glimpse of what this team can become."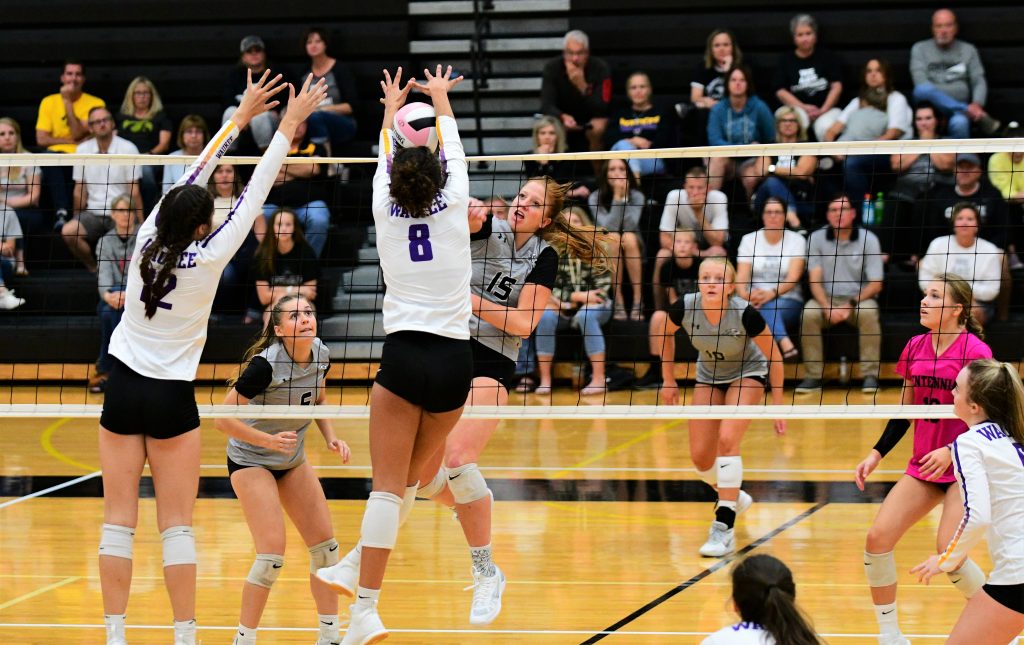 During pool play, Centennial rallied for a 12-21, 21-19, 15-10 victory over Nevada. Anderson had six kills, seven digs and two aces in the win.
The Jaguars also posted a 21-16, 22-20 triumph over Council Bluffs Lewis Central, the No. 6 team in Class 4A. Jackie Pippett had five kills in the match, while Kinsey Caruth racked up 13 digs.
Centennial won its pool despite falling to No. 5 Waukee, 21-15, 14-21, 15-12, in its other match. Anderson had seven kills for the Jaguars, while Pippett added four blocks.
"The focus for this week will be on how can we get five points better," Rinehart said. "That usually comes down to doing the small things every single time. I feel like this tournament should have both given us confidence and yet left us motivated and hungry to improve."
The Jaguars will play at Fort Dodge on Tuesday before hosting Nebraska powerhouse Omaha Marian on Thursday.