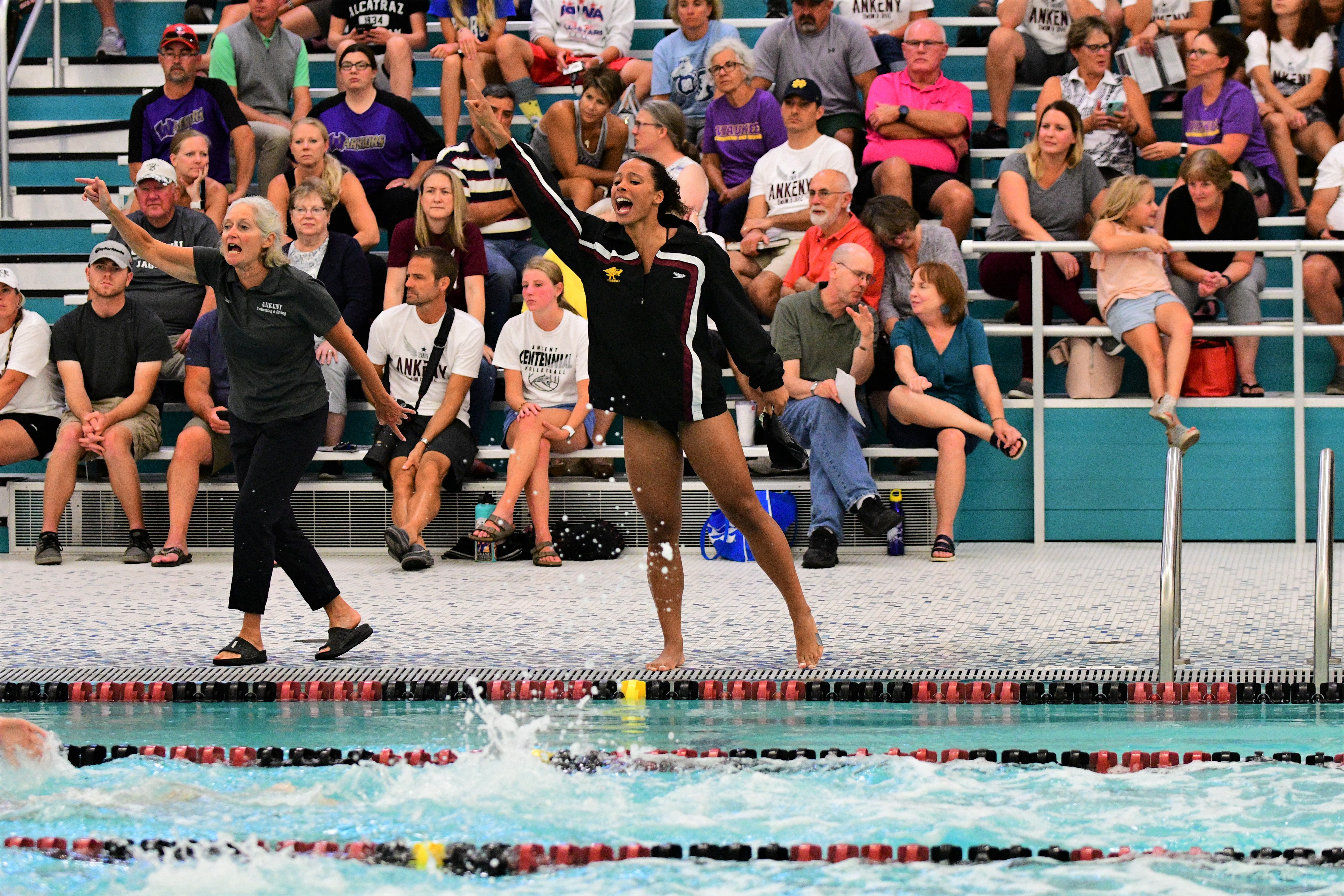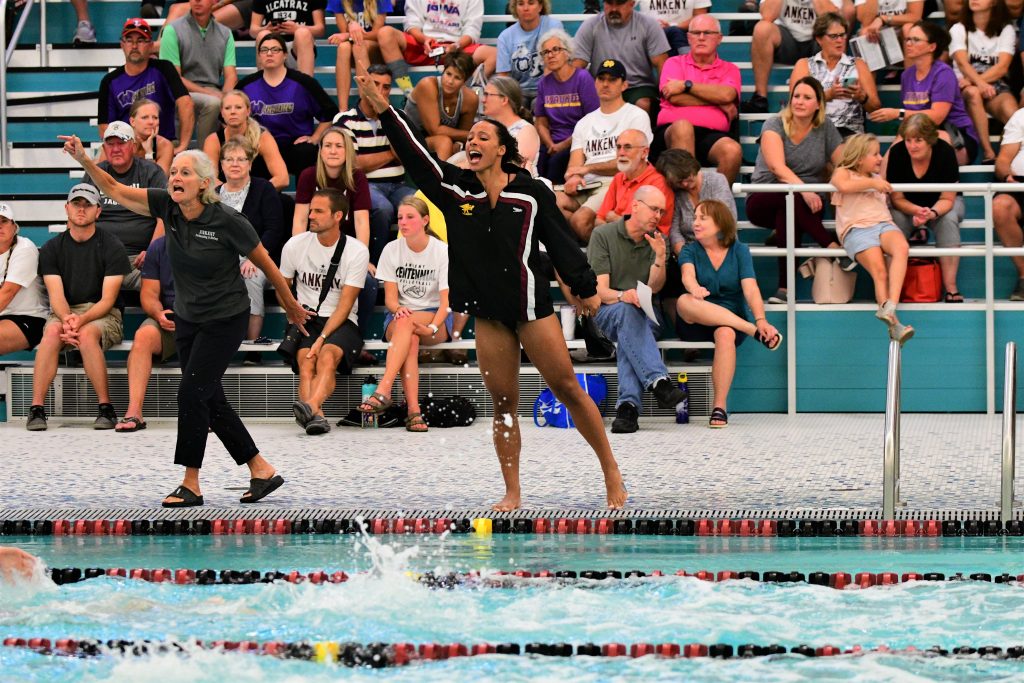 The Ankeny girls' swimming team has picked up right where it left off last season, when the Hawkettes recorded a second consecutive fourth-place finish at the state meet.
Ankeny opened its swimming season on Tuesday with a 109-77 victory over Waukee at Trail Point Aquatics Center. The Hawkettes won nine events, including all three relays.
"Waukee is a much improved team from last season, and they gave us some good races," said Ankeny coach Michelle Stout. "I had expected a much closer score, but our girls swam aggressively throughout the meet. They found ways to out-touch our opponent in a number of races throughout the evening."
Scout Bergwall and Jasmine Rumley each won four events for the Hawkettes. Bergwall won the 200 individual medley in a time of 2:14.52, then took the 100 butterfly in 57.92 seconds.
"Scout dominated both her individual events," Stout said. "Her butterfly has also met the state qualifying time."
Rumley, meanwhile, won the 50 freestyle in 23.56 seconds. She captured the 100 freestyle in 52.79.
"Jasmine had a fantastic season opener and is leading the early state rankings in the 50 and 100 freestyle," Stout said. "She has also met the state qualifying standard in both of those events."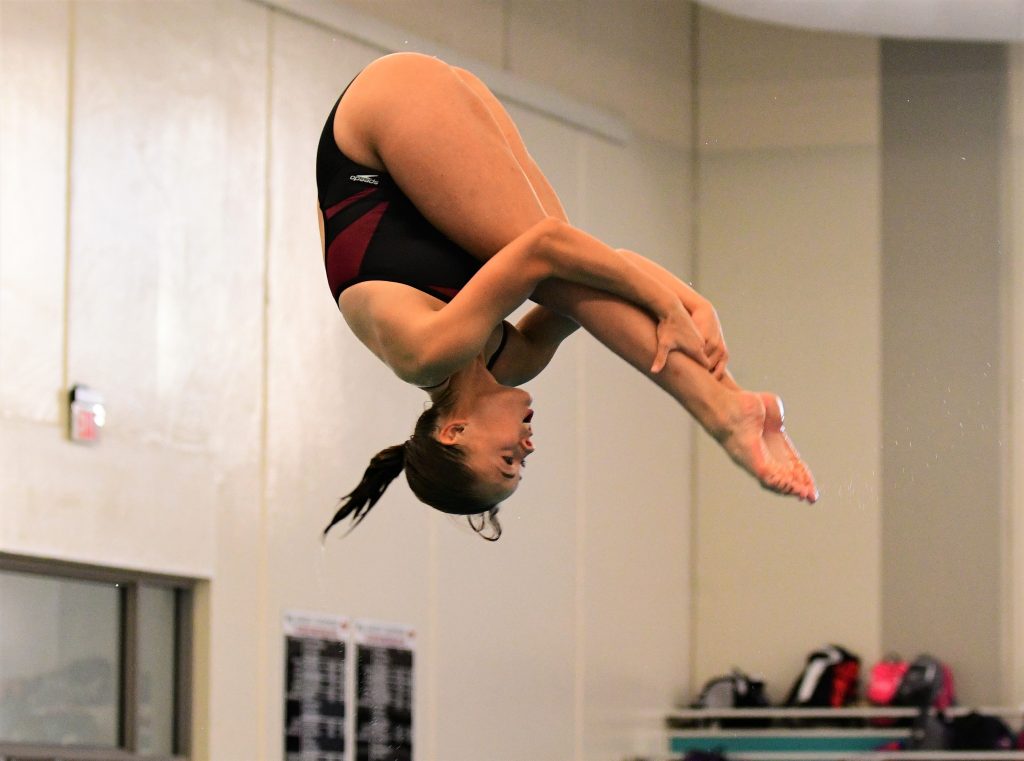 Madison Carleton won the 500 freestyle in a time of 5:20.38. Sydney Jorgensen took the diving competition with 255.95 points.
"We were able to sweep the top three places in two events–the 100 freestyle and diving," Stout said.
Ankeny opened the meet with a victory in the 200 medley relay. The foursome of Alexis Henning, Erica Peters, Bergwall and Mia Pearson was clocked in 1:51.30.
Pearson then teamed up with Henning, Carleton and Rumley to win the 200 freestyle relay. The Hawkettes posted a time of 1:39.59.
Rumley also anchored the winning 400 freestyle relay. She combined with Carleton, Bergwall and Rachel Rolow to win the event in 3:41.30.
"Coming away winning all three relays was a great confidence booster as well," Stout said. "Our 'B' relays also scored points in two of the three relays."