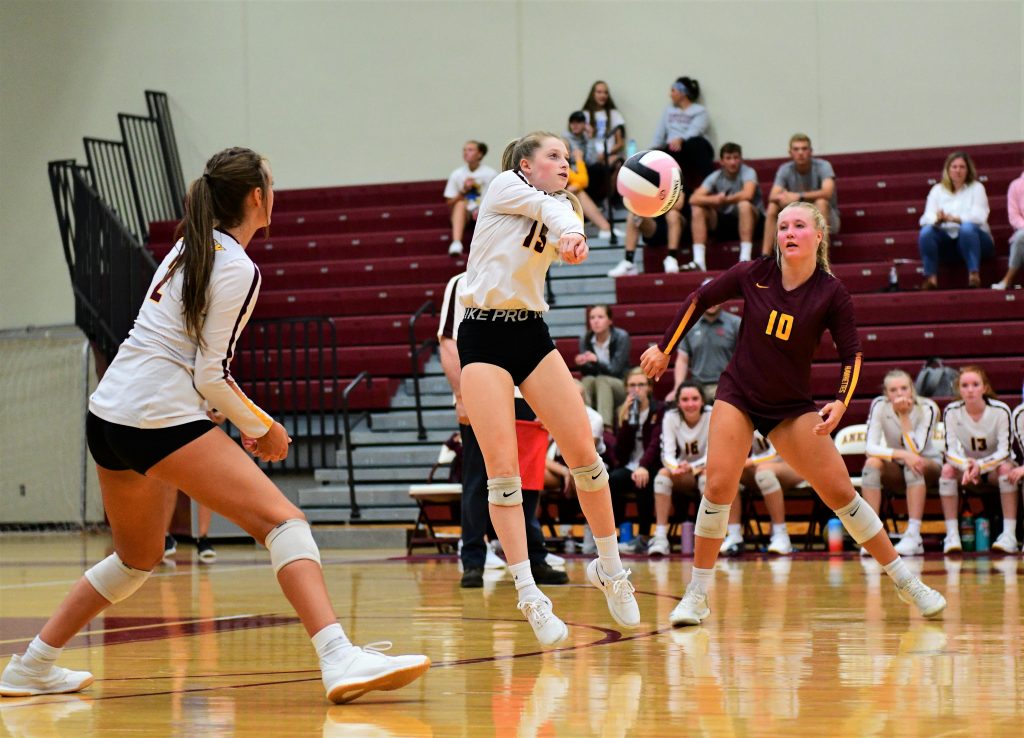 It didn't take long for the Ankeny volleyball team to earn its sixth victory of the season.
The third-ranked Hawkettes romped to a 25-5, 25-5, 25-3 win at Des Moines East on Tuesday. They raised their record to 6-1, while the Scarlets fell to 0-2.
"We made quick work of them," said Ankeny coach Dave Whims. "We came out strong and maintained the effort throughout the match."
Whims cleared his bench in the final set, but his team continued to roll. Ankeny won 85.2 percent of the total points played in the contest.
"I did a lot of experimenting in Set 3, playing many players that had not gotten much varsity time," Whims said. "They did a great job and played strong. We had strong serving by Haley Grubb and Marissa Faber. Marissa did all the setting."
The Hawkettes overcame an ankle injury to Mallory Luther. Also, Macy Wiederin was recovering from the flu.
"I played Isabelle (Vacek) in the middle and had Ava Reynolds on the outside while giving Lauren Willets a shot at right side," Whims said. "Also, Lexi Stephens saw some action as a (defensive specialist)."
Ankeny will compete in the Valley Invitational on Saturday.