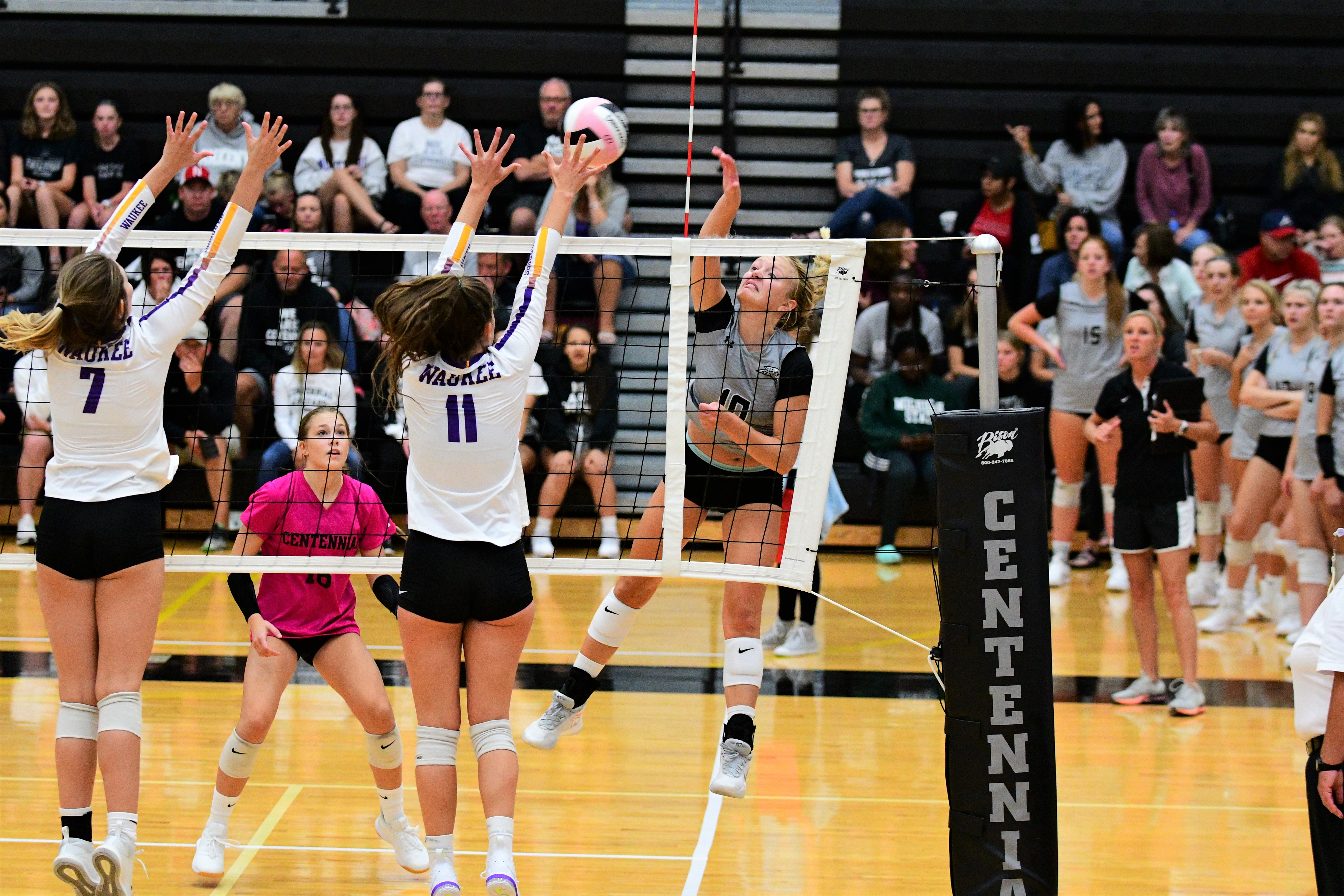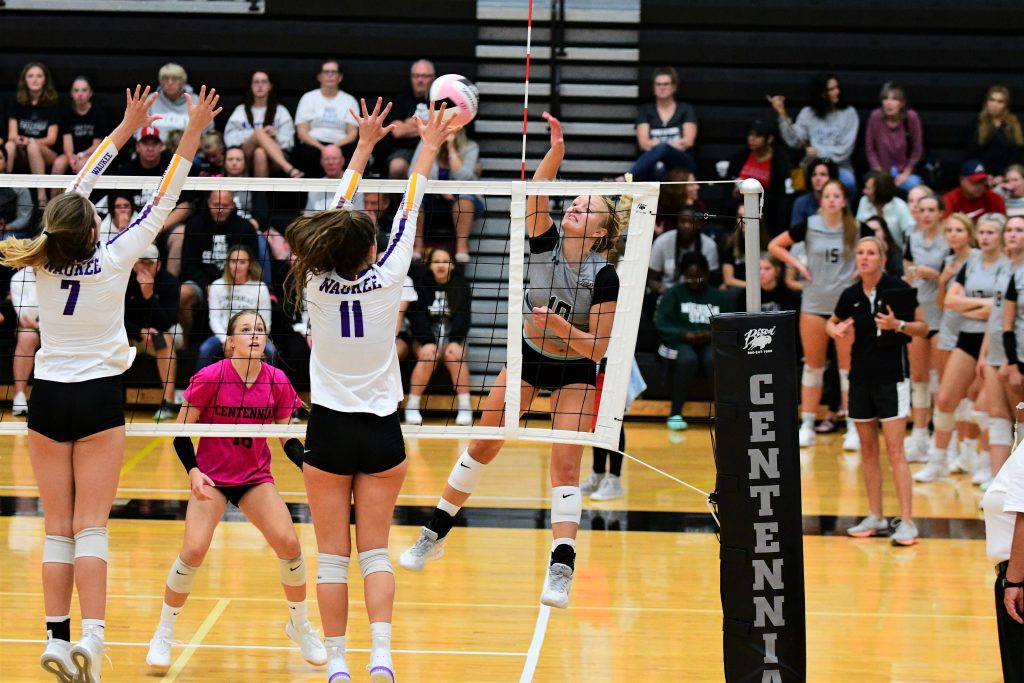 It turned out to be a sweep, but Tuesday's victory for the Ankeny Centennial volleyball team was anything but easy.
The sixth-ranked Jaguars posted a 25-19, 25-21, 25-14 win at Fort Dodge. The Dodgers led most of the second set before Centennial regained control of the match.
"I thought it was good to play on the road and get a 'W'," said Centennial coach Jessica Rinehart. "We were able to try some different lineups and get a look at a few more players which was beneficial."
Olivia Anderson pounded eight kills in the win. Calea Jones and Peyton MItchell each had six kills, while Maura Rost dished out 16 assists.
Kinsey Caruth led the defense with 18 digs. Ella Becker and Rost each added 10 digs.
Mitchell completed 13-of-14 serves and had four of the team's six aces. Rost went 12-for-12 from behind the line.
The Jaguars improved their record to 3-2. Fort Dodge dropped to 1-11 on the season.
Centennial will host Nebraska powerhouse Omaha Marian on Thursday.
"We will need to play cleaner to compete with Marian," Rinehart said.