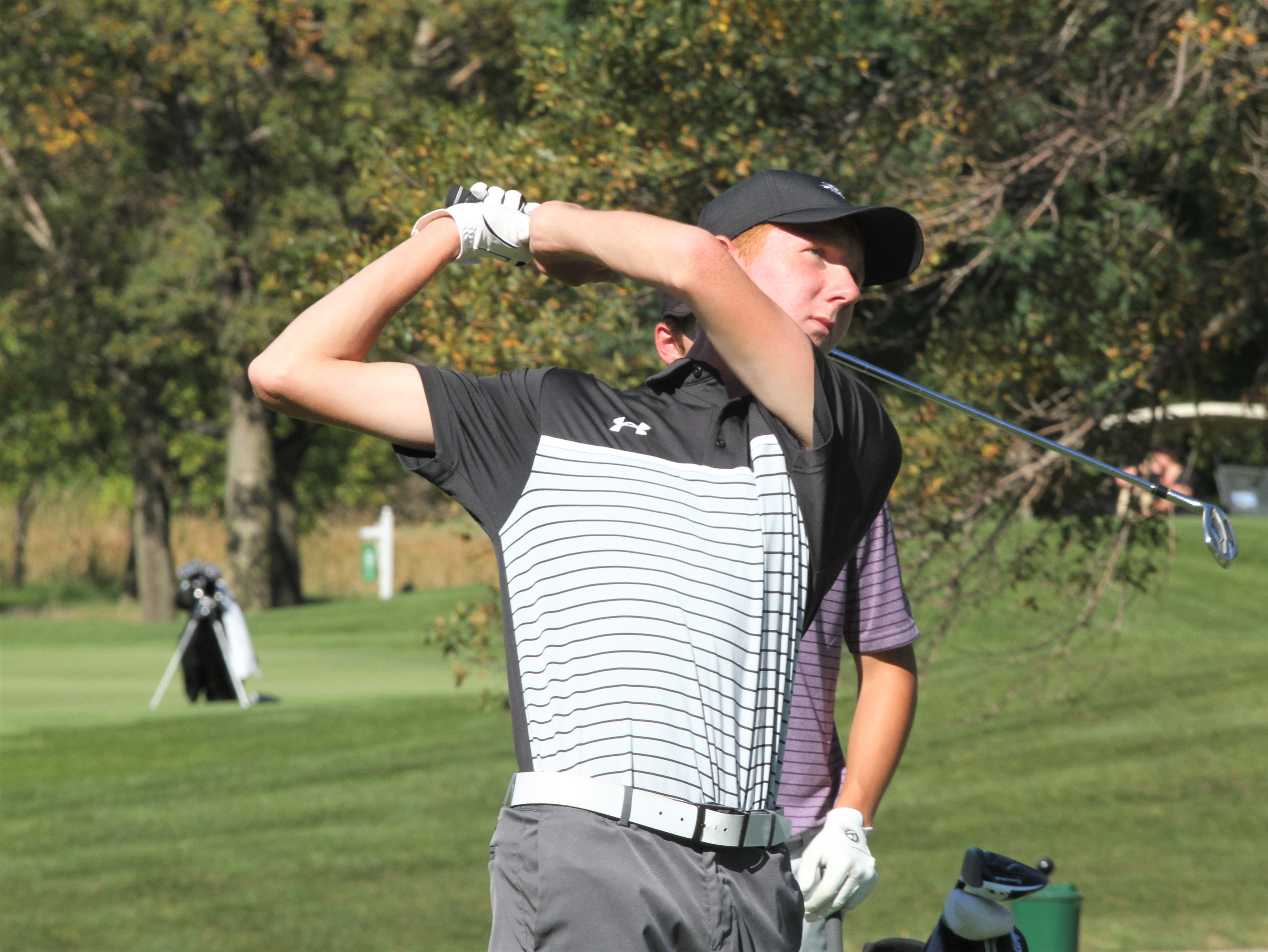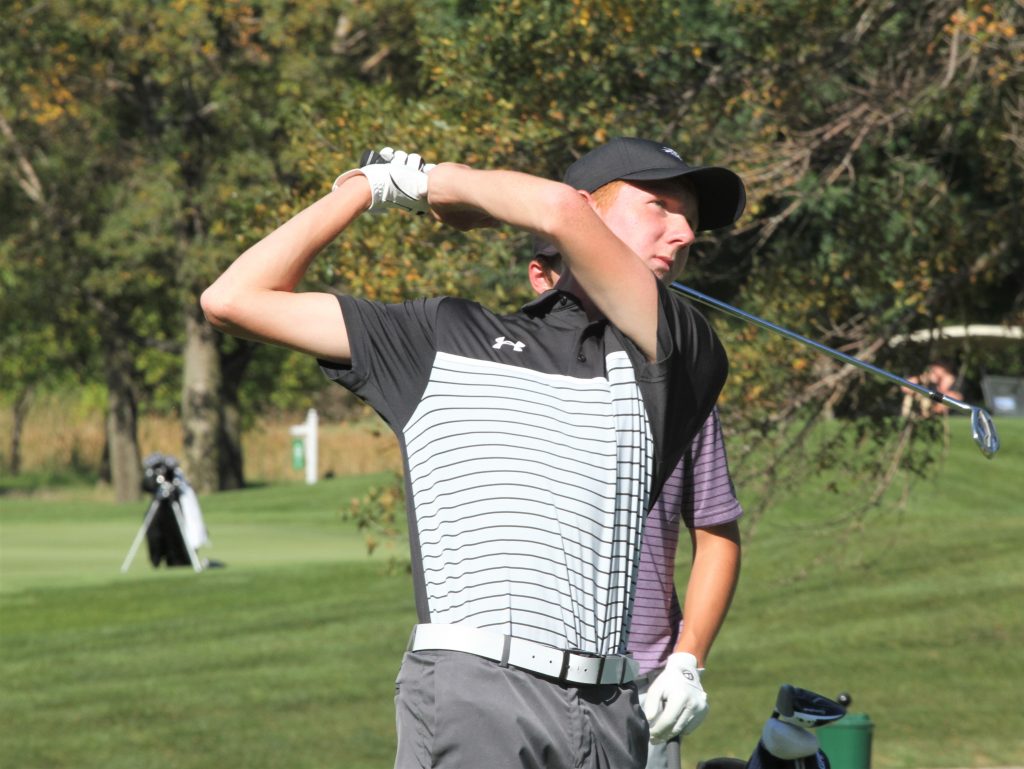 Ankeny Centennial boys' golf coach Rick Fee doesn't always have to rely on his top two players to post the team's best scores.
The Jaguars posted a 155-174 victory over visiting Johnston on Wednesday at Briarwood Golf Club. They were led to the victory by Logan Kinch and Johnny Saddoris, who played in the second and third foursomes, respectively.
Kinch carded a 36 to earn medalist honors. Saddoris was the runner-up with a 38.
"I'm very proud of the way Logan and Johnny played. Those were great rounds!" said Fee, whose team improved its record to 2-1 in the CIML Central Conference. "Johnston is a great program, and it was nice to get a win over them at home."
Centennial also got scoring rounds from Jack Winkel and Drake Ellgren, who usually play in the No. 1 and 2 positions. Winkel shot a 40, while Ellgren had a 41.
Adam Wagner fired a 43 for the Jaguars. Connor Thorpe had a 45.
"I know our top players have the ability to score better, and if the other members of the team start to fire rounds at the 40 mark or lower we will be a team to reckon with as the season moves forward," Fee said. "Each round we learn more about course management and ourselves as players That will translate to lower scoring averages for everyone throughout the year."
Centennial will be back in action on Monday, when the Jaguars face Dowling Catholic in a Central Conference dual meet at The Legacy Golf Club.