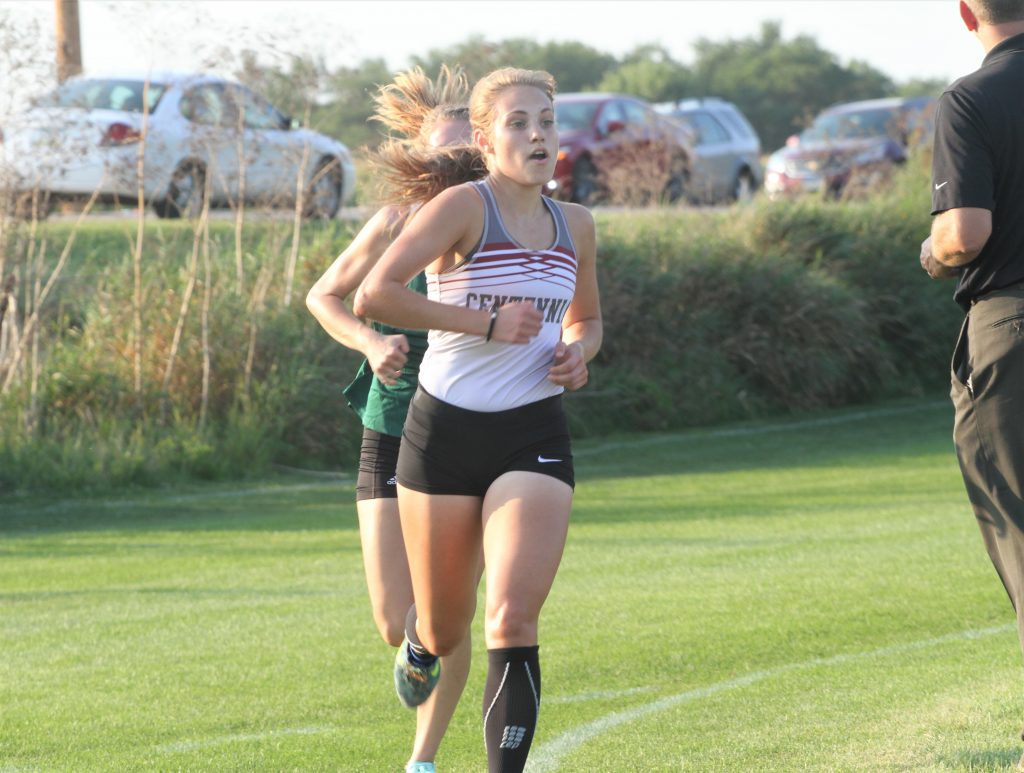 A new front-runner emerged for both the Ankeny and Ankeny Centennial girls' cross country teams during the Ames Invitational on Thursday at the Iowa State cross country course.
Morgan Graybill led seventh-ranked Centennial to a third-place finish in the 10-team field. She took seventh in the 5k race with a time of 20 minutes 55 seconds.
"We had a new No. 1 finisher in Morgan and a surprise No. 2 finisher from Jennifer Jordan, who was in her first official varsity race," said Centennial coach Eric Cogdill. "Her instructions were the same as last week, stay with Jeanne (Peters) and Kierstan (Fritz)."
Ankeny, meanwhile, got a 25th-place finish from Jenna Pitz, who posted a time of 22:20. She led the Hawkettes to a sixth-place finish.
"While our team placed sixth this time, we ran as a pack and continued to improve our unified mentality," said Ankeny coach Eric Klingensmith. "Leading that pack was Jenna, while we had two close packs toward the end of the race."
Rock Bridge (Mo.) won the team title with 40 points. No. 3 Waukee placed second with 58 points, finishing 15 points ahead of Centennial.
"We had an outstanding set of performances from the Jaguars, and I'm building more excitement for what is to come," Cogdill said. "Our focus word of the week was 'overcoming' knowing that some would have to overcome fears and anxieties that come with running the hills at Ames. It's just the third time in the past nine trips there that the course was in good enough shape to send us into the hilly portion, so nerves were elevated. We also had to overcome heat, which claimed numerous competitors from all squads."
Camille Jackson of Ames easily won the race in 18:55. She finished more than a minute ahead of runner-up Carolyn Ford of Rock Bridge.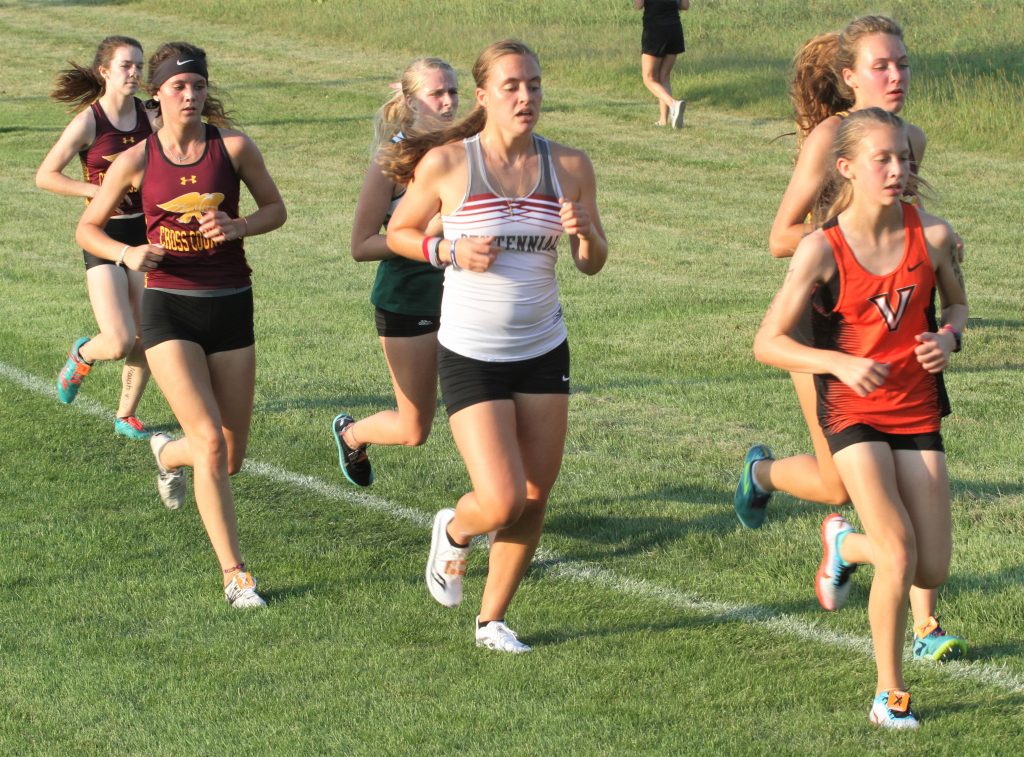 Jordan placed 13th for the Jaguars in 21:24. Kathryn Vortherms took 15th in 21:31, Sophie Lee was 18th in 21:49, Rondi Quass placed 20th in 21:54, Fritz was 23rd in 21:58, and Peters finished 31st in 23:03.
"Rondi did a great job running with Morgan and Kathryn through the first mile and then held our No. 2 spot for 80 percent of the race," Cogdill said. "Rondi, who also plays soccer, reminds me quite a bit of Megan Gray and will continue to challenge her limits and improve. Those three rounded out our scoring five. Kierstan did a great job battling with Waukee's No. 4 and 5 runners, adding points to their team total despite not being a scorer for us."
Cogdill was hoping that his team could challenge Waukee in the team race.
"Through the early to middle stages of the race, we were right there with them," he said. "We had some girls slide back over the final mile which didn't happen as drastically last week on the tamer DMACC course and ultimately Waukee's top three carried them ahead of us. We will have numerous shots at them throughout the season, and right now they are vulnerable as their No. 4 and 5 finishers are ones that all of our top seven can finish ahead of."
Madeleine Murphy placed 32nd in 23:05 for the Hawkettes, who finished with 165 points. Megan Bosch took 34th in 23:10, Marika Kisgen was 36th in 23:15, Talia Dosh placed 38th in 23:33, and Lauren Clark finished 40th in 23:36.
"It was extremely hot and humid for all the runners, but we are happy with how our team performed in this environment," Klingensmith said. "Murphy, Bosch and Kisgen ran steady all race and pulled one another to a fantastic finish. It was nice to see them running strong and smart. Each of the varsity runners progressed through the race together with that pack mentality and expressed how well it helped them throughout the race."
Both teams will be back in action on Thursday at the Marshalltown Invitational.