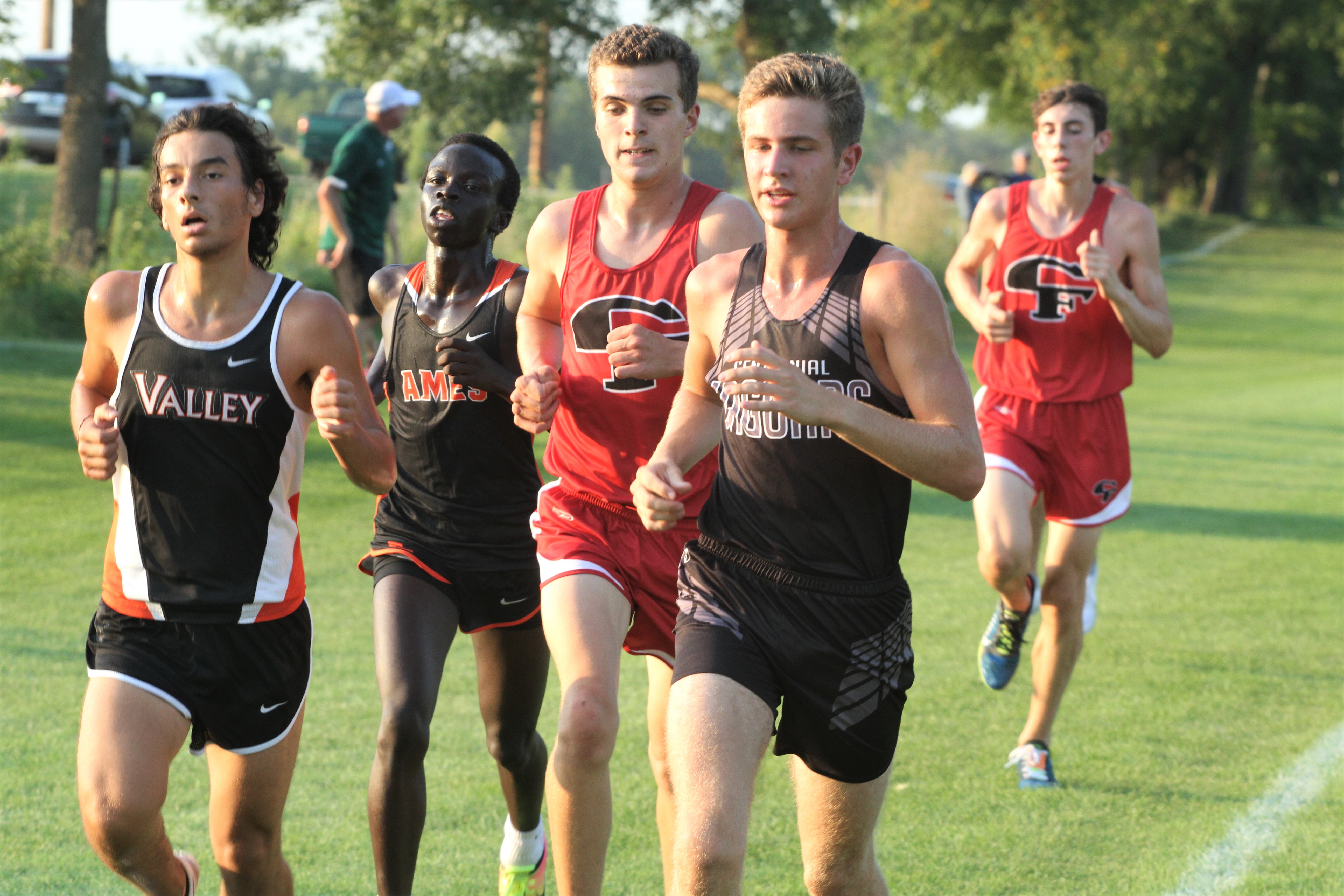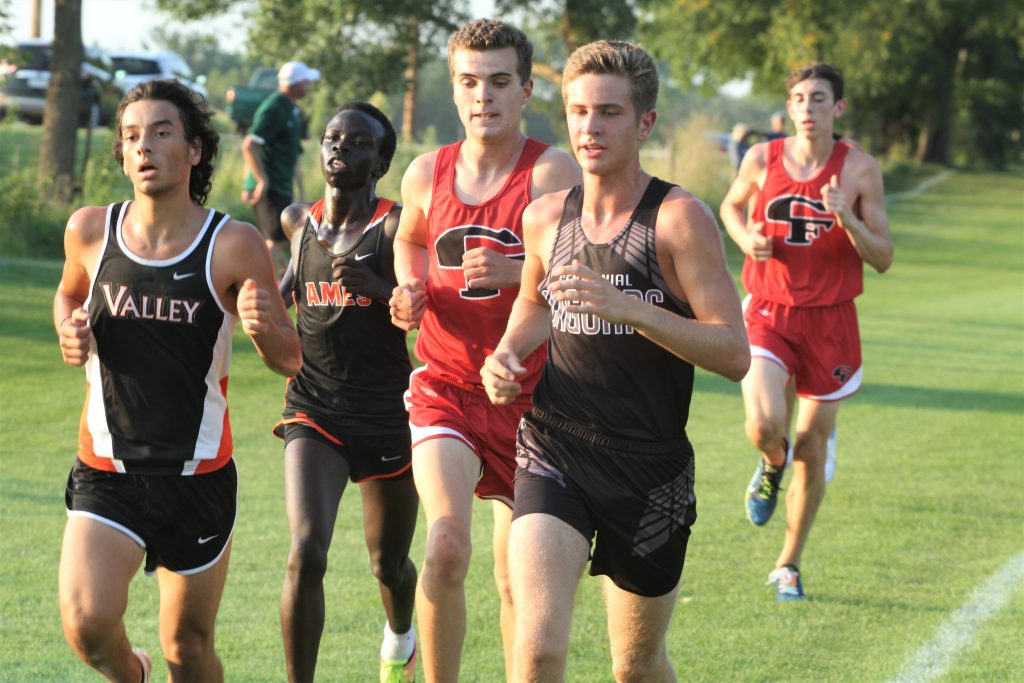 Thursday's Ames Invitational boys' cross country meet was dominated by the lone out-of-state school in the 13-team field.
Rock Bridge (Mo.) won the team title with 46 points. Fifth-ranked Cedar Falls was second with 62 points, followed by the host Little Cyclones with 93.
No. 9 Centennial and No. 11 Valley both finished with 147 points, but the Jaguars placed sixth on a tiebreaker.
"We had hoped to race a little better," said Centennial coach Chad Fickbohm. "We had a pretty hard week of training, and I think that showed."
Ankeny also competed in the meet. The Hawks placed ninth with 241 points.
Rock Bridge placed three runners in the top 10 and five in the top 18. Matthew Hauser led the way, winning the 5k race on the Iowa State cross country course in a time of 16 minutes 29 seconds.
Centennial had a pair of top-20 finishes. Gabriel Vicker was ninth in 17:06, while Connor Cunningham placed 14th in 17:33.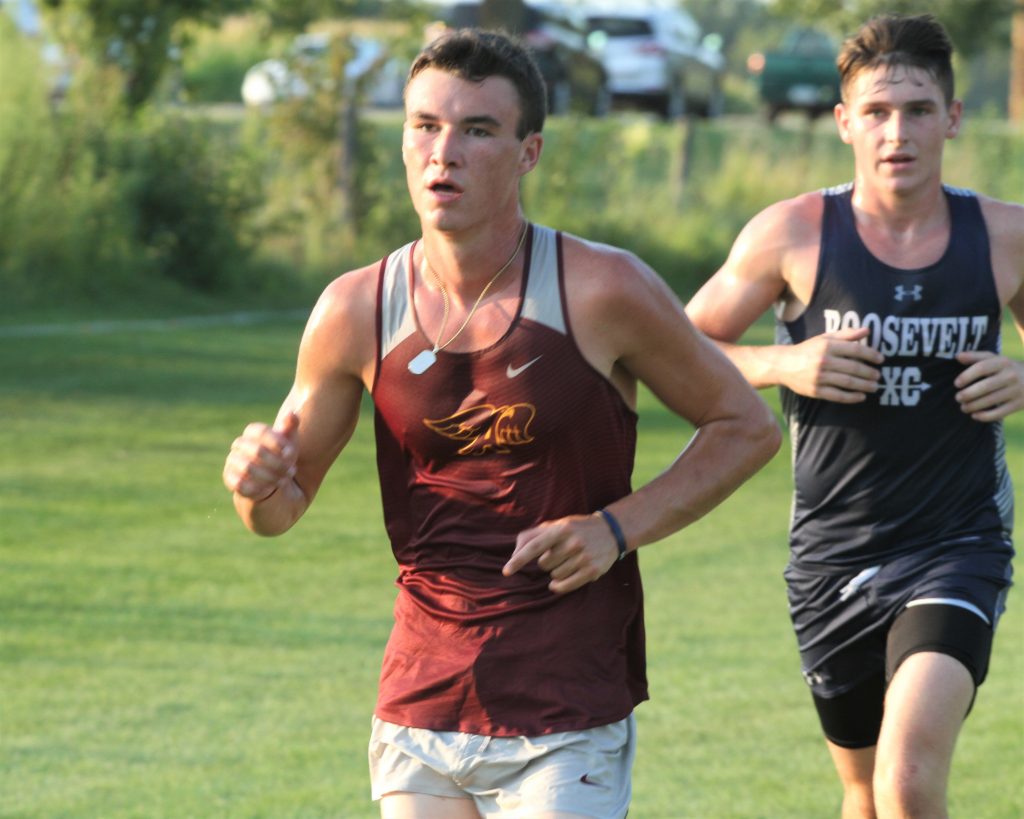 "Gabriel was a little off after the hill, but finished strong," Fickbohm said. "Connor had another solid performance."
Nate Jones placed 33rd for the Jaguars in 18:19. Kade Christensen took 43rd in 18:36, Joe Guddall was 48th in 18:52, Ryan Bybee placed 52nd in 19:09, and Abe Brink finished 64th in 19:48.
Tyler Hentzel led Ankeny, placing 22nd in 17:54. Andrew Poock was 32nd in 18:16, Marc Medici took 59th in 19:30, Cole Buffington placed 61st in 19:41, Josh Patterson was 67th in 20:00, Dustin Kutz placed 72nd in 20:28, and David Robran finished 75th in 20:44.
Ames is unranked, but finished ahead of No. 8 Southeast Polk, Centennial, Valley and No. 14 Waukee. The Little Cyclones ran without injured Kon Dut and entered a lineup with just five total runners.
"Overall, I was happy with how they competed. I was tickled with how they raced," Little Cyclones coach Tim Mooney told the Ames Tribune.
Both the Hawks and Jaguars will compete in the Marshalltown Invitational on Thursday at Marshalltown Community College.
"We are remaining focused on improving our pack and staying healthy," Fickbohm said. "We are excited to compete at Marshalltown next week."