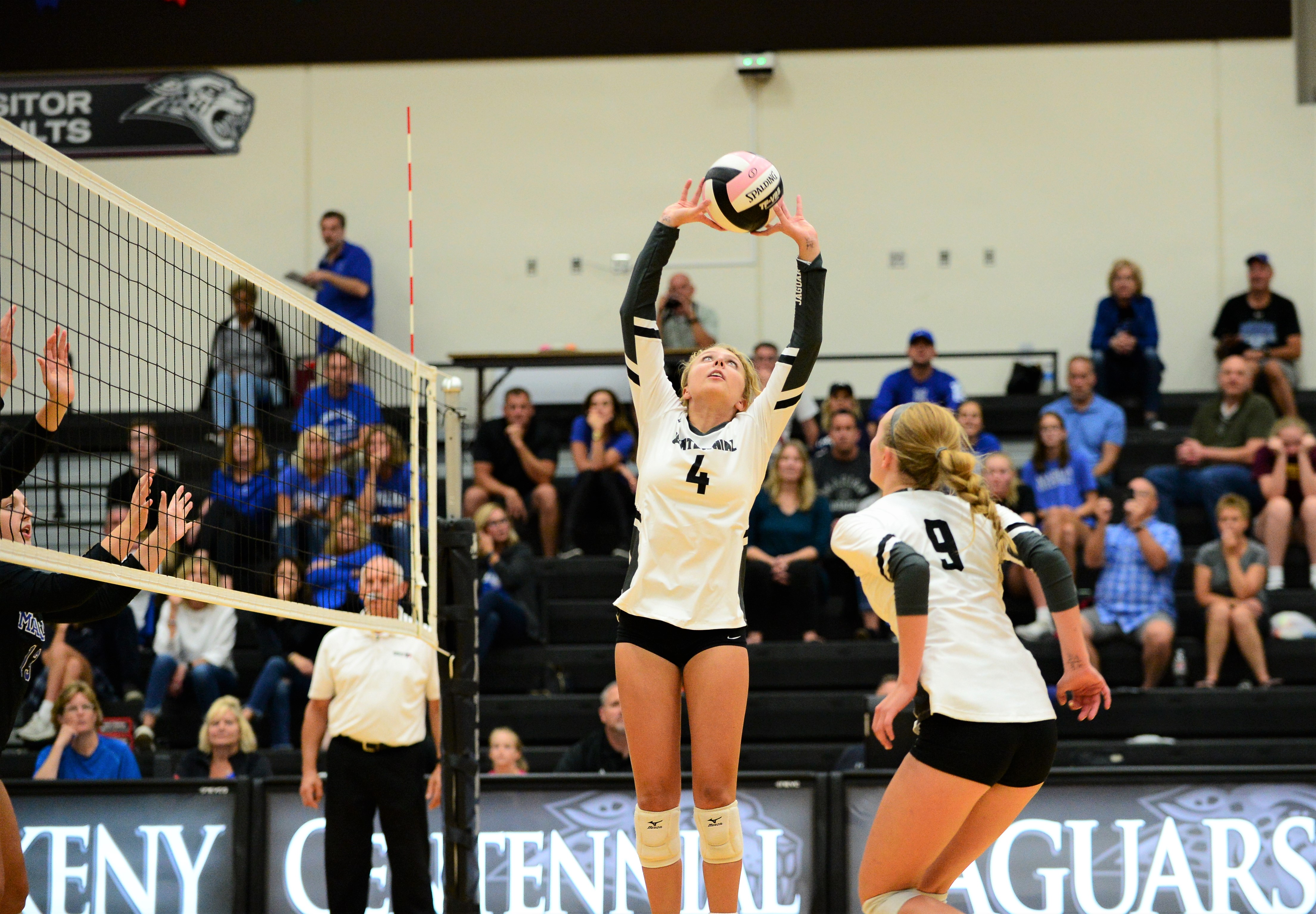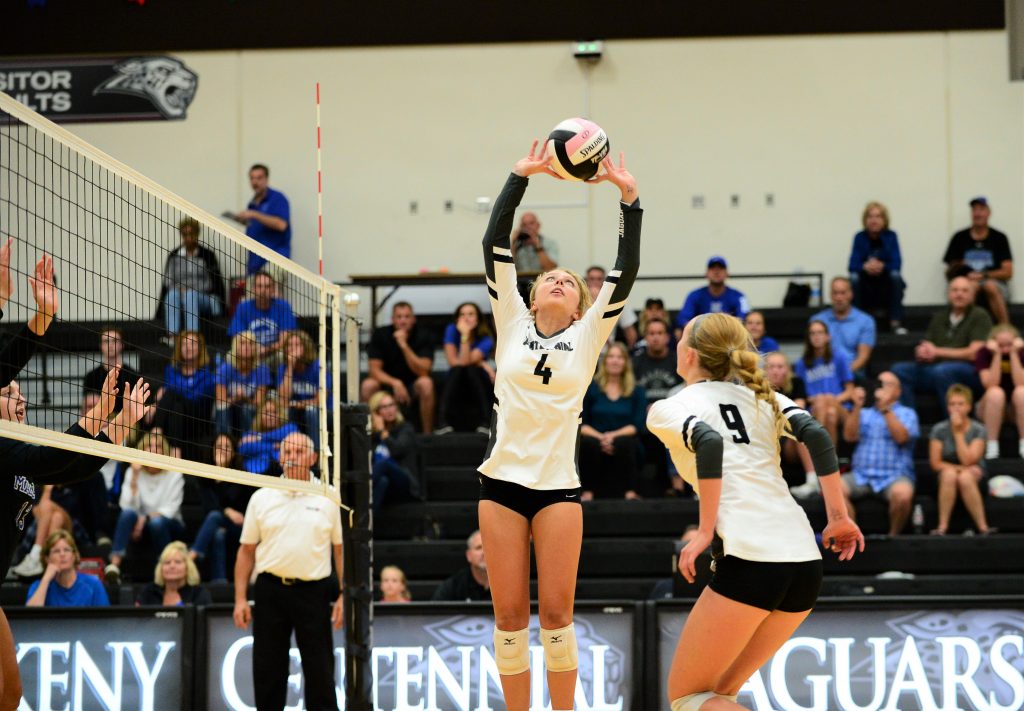 There are going to be times when the Ankeny Centennial volleyball team really misses senior middle hitter Devyn Robinson.
Thursday night was one of those times.
Playing against traditional powerhouse Omaha (Neb.) Marian, the sixth-ranked Jaguars simply didn't have enough firepower to compete with a nationally-ranked opponent. They dropped a 25-10, 25-17, 19-25, 25-15 decision on their home court.
Centennial, which fell to 3-3 on the season, again played without Robinson, a preseason all-American who is currently in Cairo, Egypt playing for the U.S. Girls Youth National Team.
"I think this was a hard first home game for our crew," said Centennial coach Jessica Rinehart. "There are always a lot of nerves for the first home game…and we saw those come out tonight."
After Marian dominated the first two sets, Centennial regrouped and pulled out a win in the third set to extend the match. Marian then won the fourth set to complete the victory.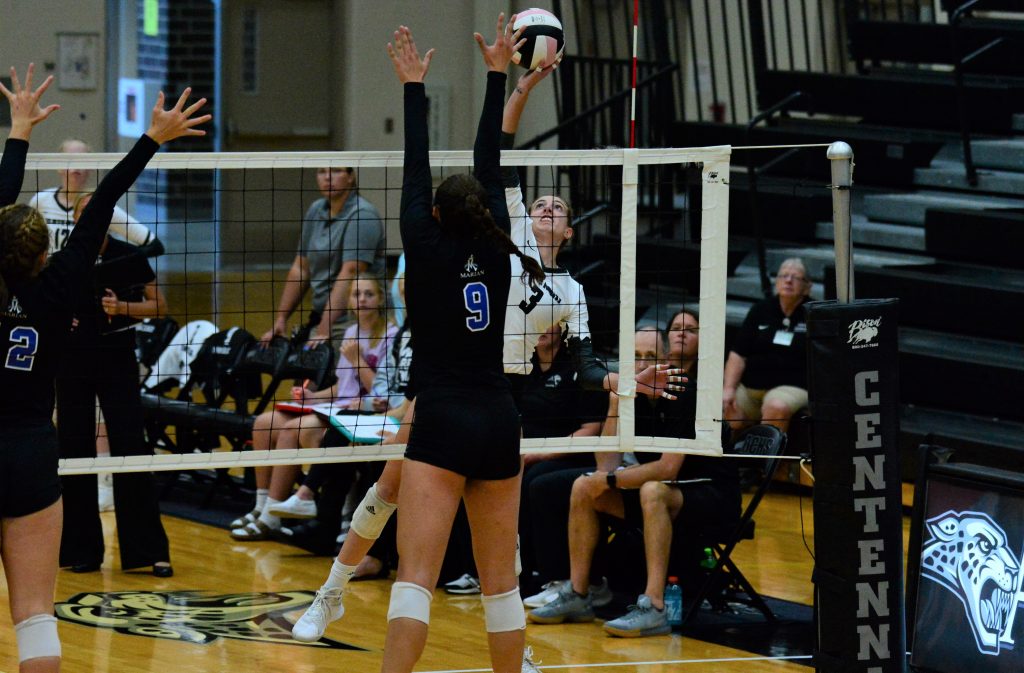 "Marian is a great team, and there is no wiggle room for error," Rinehart said. "I thought our team did a great job–staying with it and picking up the third game win. We need to get out to stronger starts and develop leaders on the floor that can carry us in tough moments."
This marked the third straight year that the two teams have played. Marian has won all three matchups.
Last season, Marian won a five-set battle at Centennial on Oct. 15. The Jaguars rebounded to win their next five matches to capture the Class 5A state title.
Rinehart said she hopes that her team benefits from Thursday's match as well.
"Overall, I thought the night was awesome for all of our levels–as Marian provided great competition and great play for our freshman, sophomore and JV squads," she said. "I'm proud of how our teams competed and feel these matches will make us better."
The Jaguars will play in the Iowa City High Invitational on Saturday.