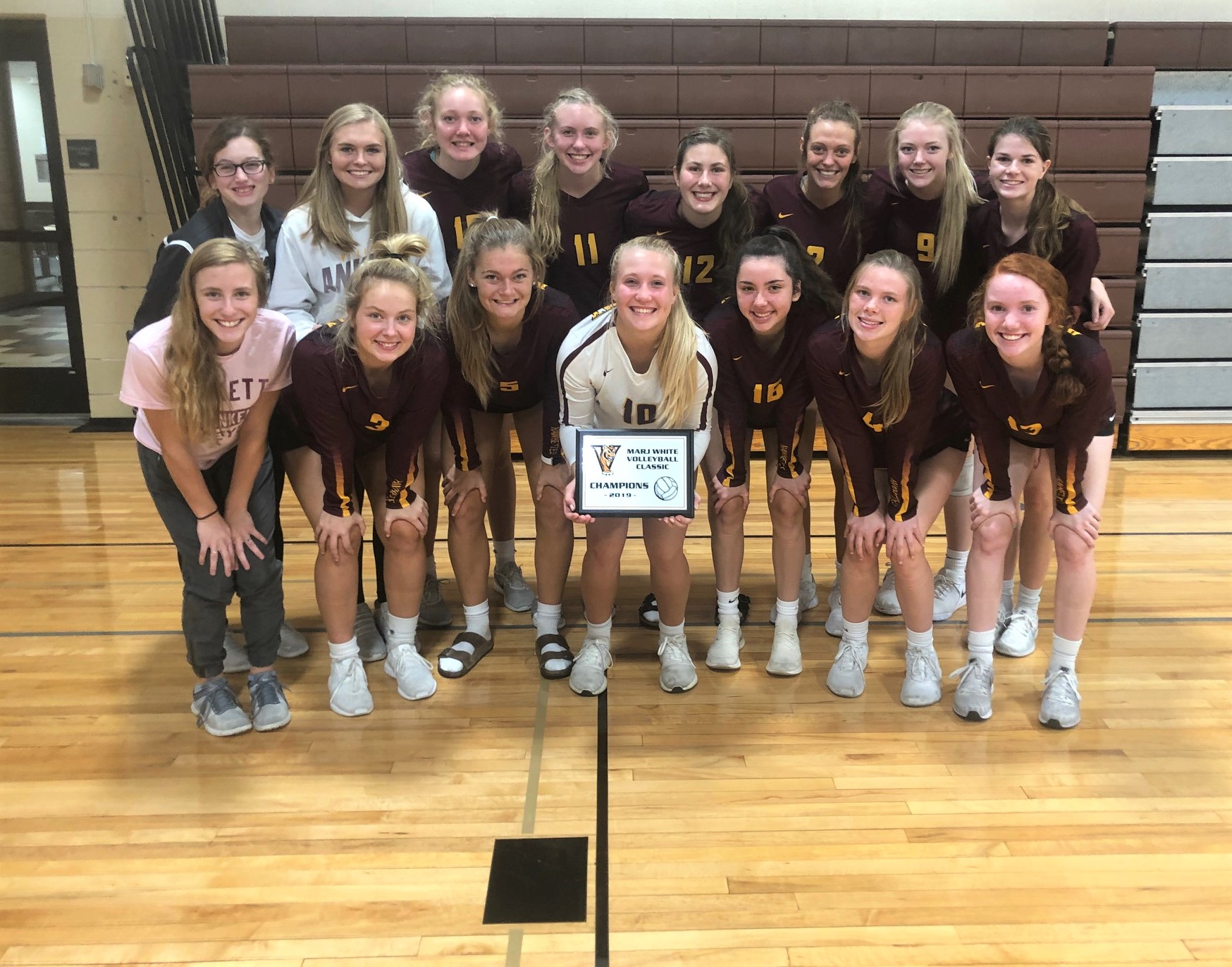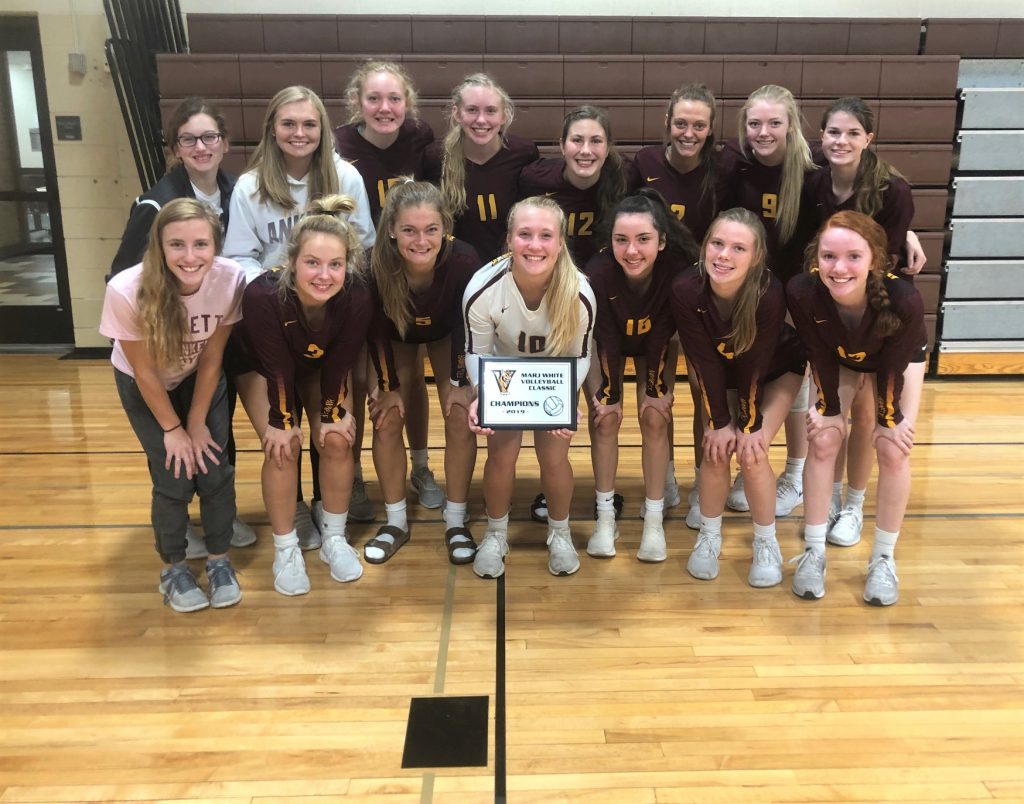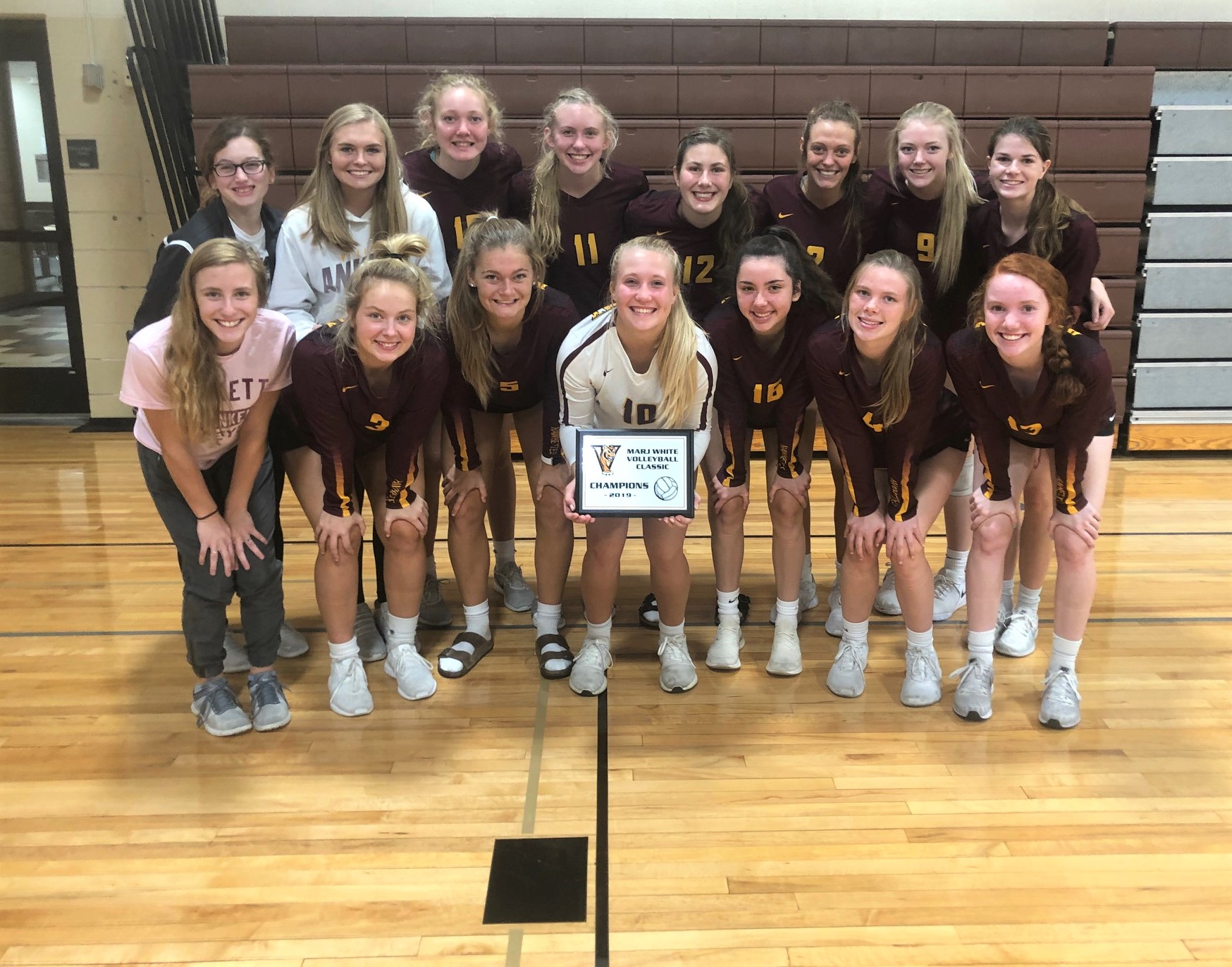 After moving up to the No. 2 spot in the latest Class 5A rankings, the Ankeny volleyball team proved on Saturday that it deserves such a lofty perch.
The Hawkettes won all five of their matches–three of them against the trio of teams ranked immediately below them–to win the Marj White Valley Invitational title. They raised their record to 11-1 on the season.
"Some great serving and good passing in serve receive allowed us to post five wins," said Ankeny coach Dave Whims. "We had some big wins over top teams in the area."
Ankeny's closest match in the round-robin tournament came against No. 3 Valley. The Hawkettes prevailed in three sets, 21-19, 21-23, 15-9.
Isabelle Vacek pounded 11 kills, while McKenna Scheib had five blocks. Phyona Schrader added 14 assists, 10 digs and two aces.
Ankeny also posted a 21-18, 21-15 win over No. 4 Waukee, defeating the Warriors for the second time in 12 days. The Hawkettes won a five-set match against Waukee in their season opener on Aug. 27.
Vacek had five kills in the rematch, while Malea Daugherty contributed four digs. Schrader had five kills and eight assists while also completing all 15 of her serves with one ace.
In its final match of the day, Ankeny rolled to a 21-13, 21-14 triumph over No. 5 Dowling Catholic. Schrader racked up seven kills, 11 assists and four aces, Scheib had five blocks, and Daugherty added five digs.
"We stayed in system and played good defense all day," Whims said. "We improved as the day went along. We played our best in the final match against Dowling."
Ankeny also posted wins over Fort Dodge, 21-7, 21-15, and Des Moines Lincoln, 21-9, 21-5. Vacek and Scheib each had six kills in the win over Fort Dodge, while Daugherty had six kills and Lauren Willets added three aces against Lincoln.
The Hawkettes will host Mason City (4-3) on Tuesday.