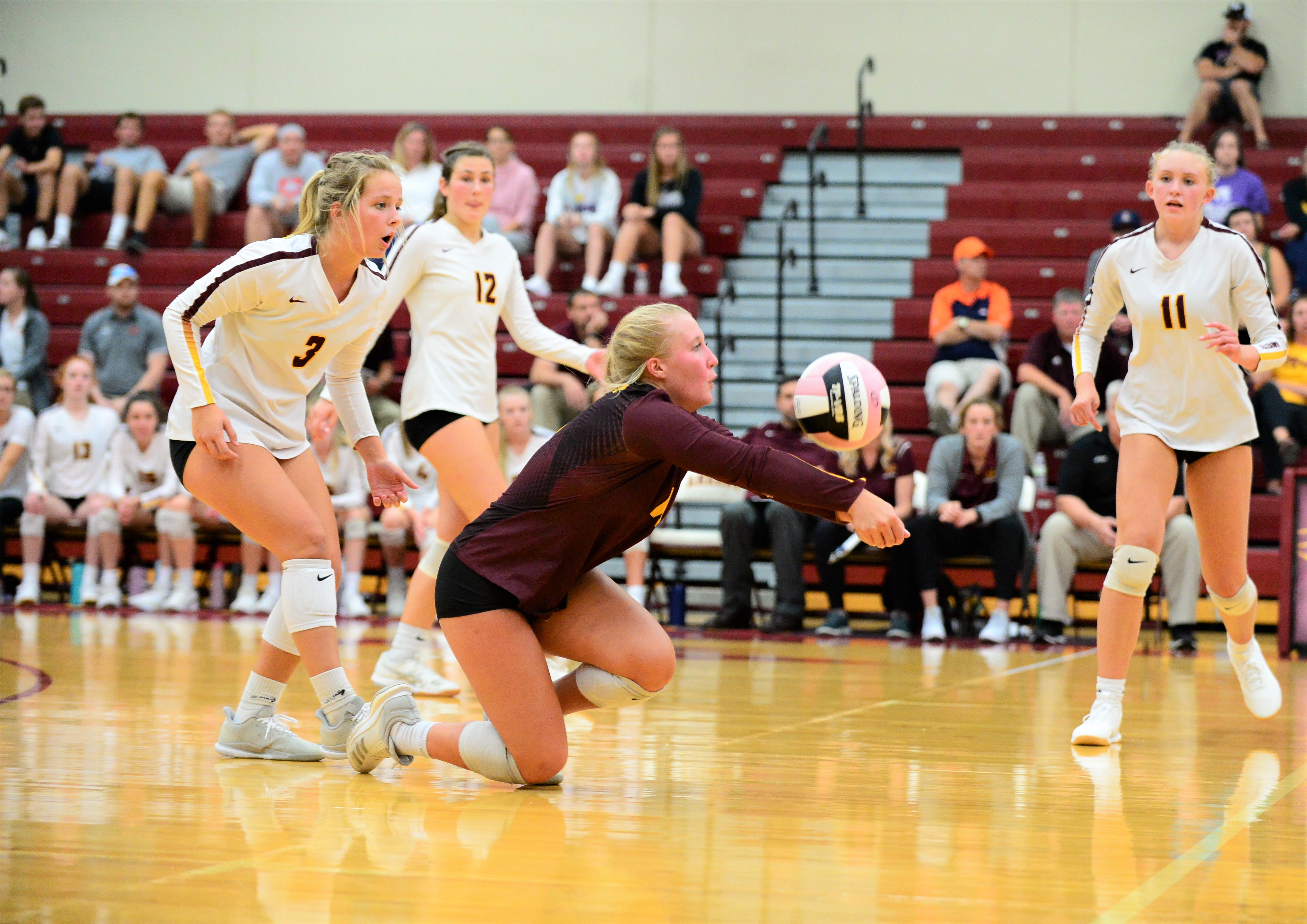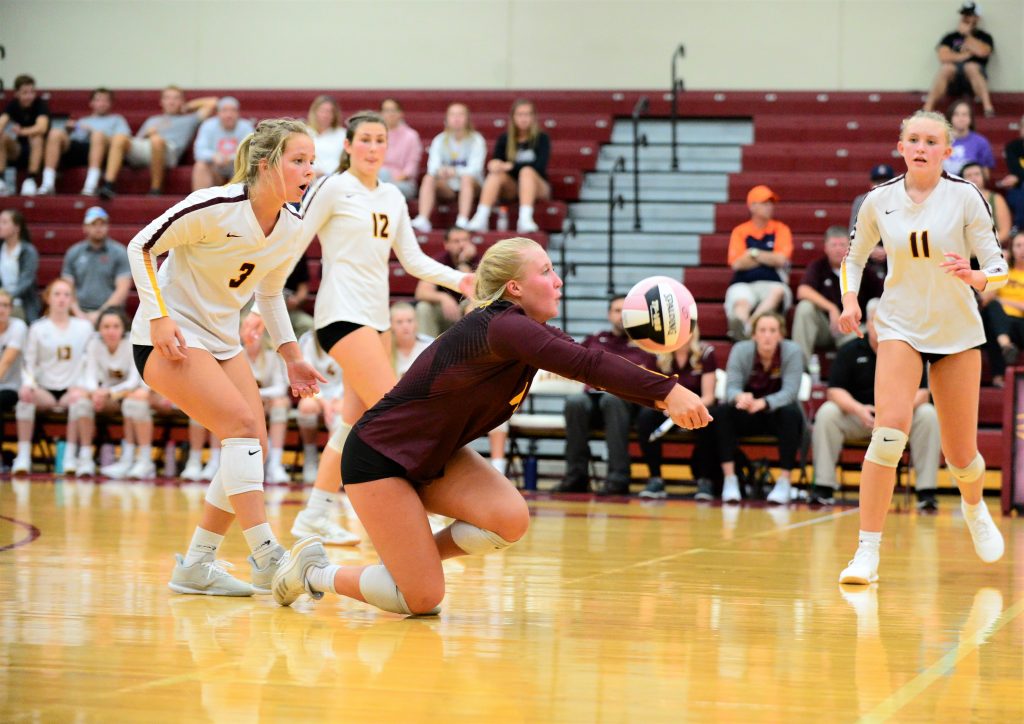 Senior libero Kaci Behrens has helped the second-ranked Ankeny volleyball team to an 11-1 record. She leads the team with 66 digs.
On Saturday, Behrens racked up 19 digs as the Hawkettes won all five of their matches–three of them against fellow top-five opponents–to capture the Marj White Valley Invitational title. She also completed 24-of-25 serves and had three aces on the day.
Here is some inside info on Behrens:
How is the season going thus far?
The season is going very well. Our first tournament we showed that we are one of the top teams in the state, and we can compete with anyone. For it being early in the season, we have already made significant improvements.
Your team opened the season on Aug. 27 with a five-set victory over No. 5 Waukee. What did that come-from-behind win do for the team's confidence?
The win was huge. We proved ourselves even though we didn't play our best. I think it was a crucial win going into the Ankeny Centennial invitational because we knew there would be competitive teams there, too.
Your team's only loss came to No. 1 Cedar Falls in the semifinals of the Centennial Invitational on Aug. 31. What did you learn about your team from that loss?
The loss showed that we can compete with Cedar Falls; however, we have a lot of improvements to work on as well. It's great to see them early in the year so we can know what adjustments we need to make.
What did you think of your team's performance at the Valley Invitational on Saturday?
I'm so proud of our team. Everyone contributed in multiple ways. We knew it was going to be tough to win, but only dropping one set with some of the top teams in the state shows what we can do when we play our best.
Your coach, Dave Whims, came out of retirement to take over his old position this season. Has it been a smooth transition for you?
With it being my senior year, it was a little difficult at first. But with all his accomplishments and volleyball knowledge, it's given us a great opportunity to learn even more from a respectable coach.
Coach Whims is closing in on his 1,000th career victory, needing just seven more wins. How cool will it be for you to be part of his milestone victory?
It's very exciting for everyone! I'm excited to be a part of his legacy and an amazing milestone.
As a senior, have you tried to take on more of a leadership role for the squad?
Yes. Being one of the returners I've tried to lead not only vocally but also lead by example through positive attitude and working hard.
Goals for the season?
Of course our goal is to not only get to the state tournament, but to be one of the last teams playing as well.
Your team will play at defending state champion Centennial on Oct. 8. What's it going to take to beat the Jaguars in their own gym?
The rivalry game is always competitive. Our team just needs to focus on our side of the net and our game play.
You have committed to play for William Jewell College next season. What separated William Jewell from the other two schools that you were considering–Grand View and Northern Iowa?
The coaches at William Jewell really stood out to me because they not only care about you as a player, but as a person too. In addition, I loved the campus and location of William Jewell, because it's close to Kansas City.
What are you going to study?
I plan to study biology and eventually go to grad school to be an occupational therapist!