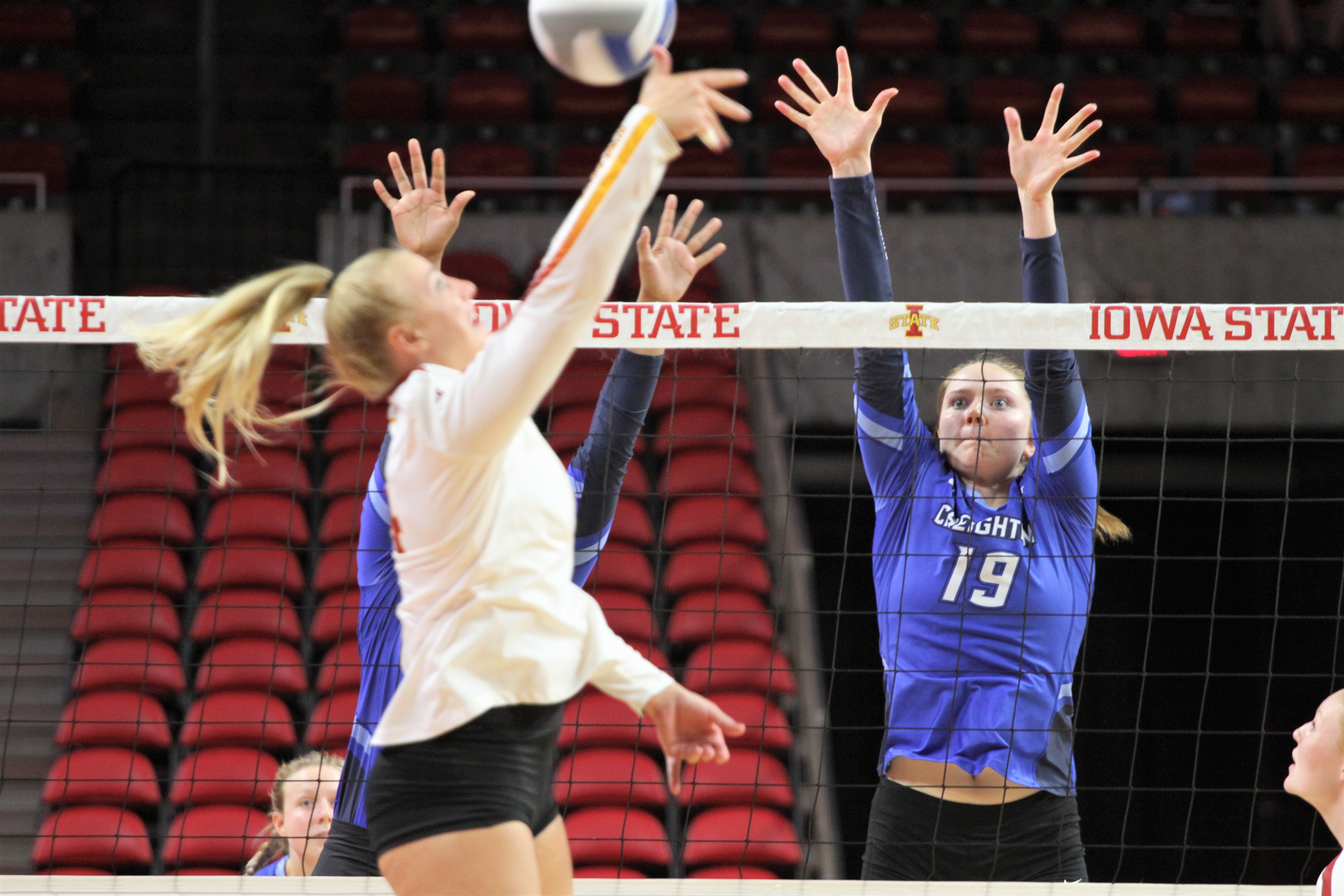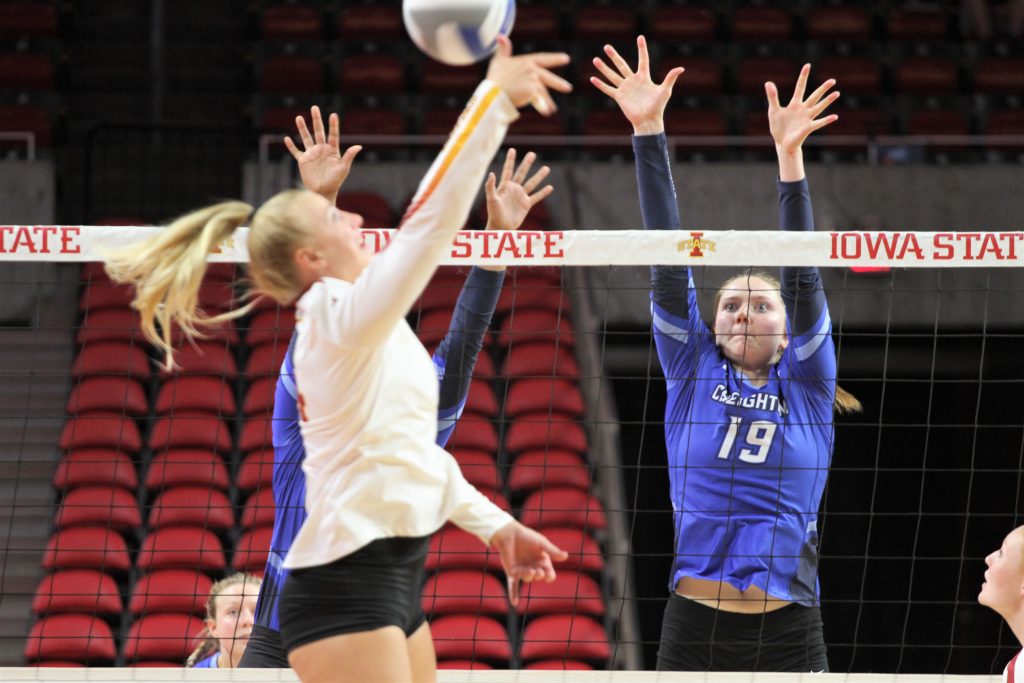 Megan Ballenger's final trip to her home state as a member of the Creighton volleyball team was a memorable one.
Ballenger, a former Ankeny star, was named to the all-tournament team after helping Creighton to three victories at the UNI Tournament last weekend at Cedar Falls. The Bluejays posted four-set wins over No. 12 Kentucky and No. 15 USC as well as a 3-2 victory against defending Missouri Valley Conference champion Northern Iowa.
Ballenger and Naomi Hickman shared team-high honors with 38 kills in 13 sets. Hickman hit .465 and was named Most Valuable Player of the tournament, while Ballenger hit .437 as the Bluejay middle blocking duo dominated all weekend long.
Teammate Madelyn Cole was also an all-tournament selection. She quarterbacked a Creighton offense that hit .266 in the tournament, dishing out 153 assists.
Ballenger had 12 kills on .579 hitting in the victory over Kentucky on Friday, adding five blocks. She then finished with 10 kills and a pair of blocks while hitting at a .348 clip later that night vs. UNI.
On Saturday, Ballenger tied her career-high with 16 kills in the finale against USC, hitting .414 in the process. The Bluejays improved their record to 3-2 after opening the season with back-to-back losses to No. 2 Nebraska and No. 20 Baylor.
Creighton moved up six spots to a season-best 17th in the American Volleyball Coaches Association top-25 poll released on Monday.