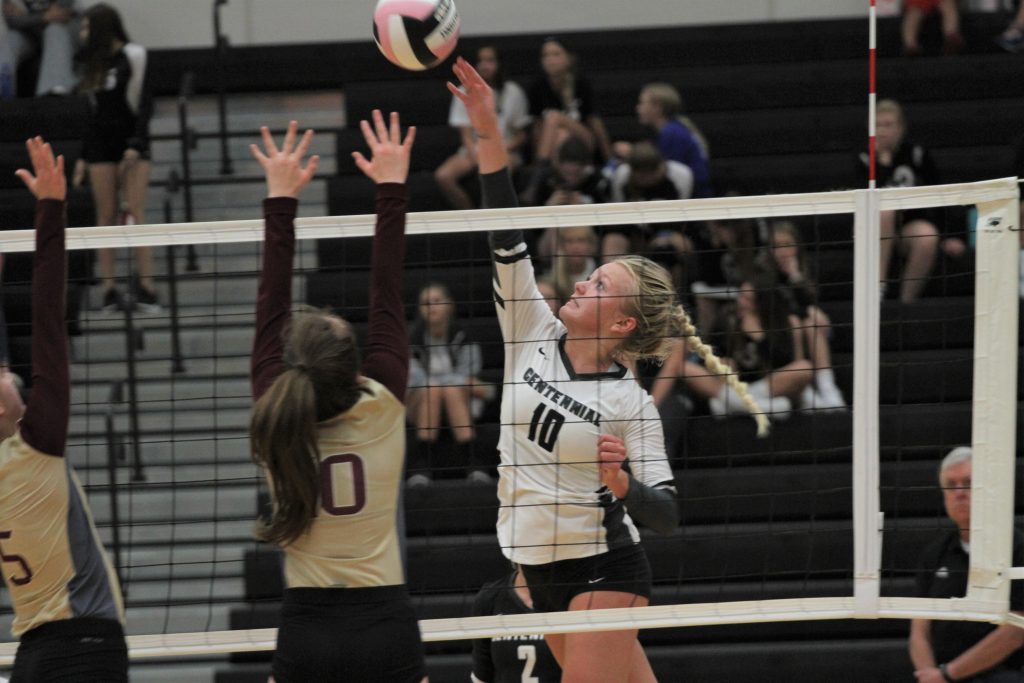 Ankeny Centennial volleyball player Olivia Anderson celebrated her 16th birthday on Tuesday with a sweep over visiting Des Moines Lincoln.
Anderson pounded nine kills as the sixth-ranked Jaguars posted a 25-23, 25-11, 25-12 victory. After the match, her teammates sang 'Happy birthday' to her.
The win improved Centennial's record to 5-6 on the season. Lincoln fell to 1-15.
"We're just trying to improve every aspect we need to improve on," said Centennial coach Jessica Rinehart. "I thought today was a good overall match for our girls, especially after we got past Game 1. Games 2 and 3 were really solid. We're trying to limit unforced errors, because against good teams those are really costly. I think that's what cost us this last weekend (at the Iowa City High Invitational), so we're just trying to keep our game cleaner."
The Jaguars held off a Lincoln rally to win the opening set. After the Railsplitters pulled to within 24-23, Madison Edwards tipped the ball over the net for a kill that closed out the set.
Centennial extended its lead to 2-0 when Peyton Mitchell slammed a kill to end the second set. She finished with seven kills and two blocks.
Lincoln jumped out to a 4-2 advantage in the third set before Centennial forced a sideout. Karenna Larson then served 10 consecutive points as the Jaguars built a commanding 13-4 lead.
"We gained a lot more confidence after the first set," said Larson, who completed 15-of-16 serves with two aces and also had 14 assists. "We just came out a little shaky."
The Jaguars eventually finished off the sweep on a kill by Katie Petersen. She had six kills in the win.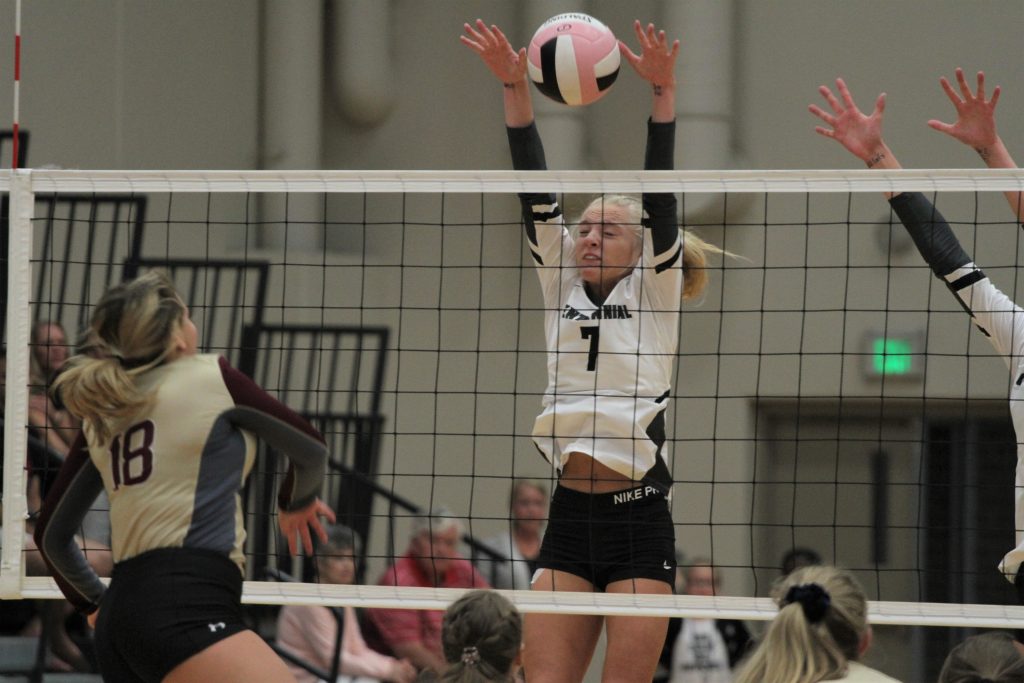 Calea Jones racked up eight kills while hitting .636 for the match. Edwards added five kills, and Maura Rost contributed 21 assists.
"I think we finally clicked and came out of our little hole that we dug ourselves in," Jones said. "I think we finally figured out how to be good for longer periods of time."
Kinsey Caruth had 12 digs to lead Centennial's defense. She also completed 10-of-11 serves and had six aces.
Ella Becker added 10 digs for the Jaguars, who continue to play without preseason all-American Devyn Robinson. Robinson is in Cairo, Egypt through Saturday playing for the U.S. Girls Youth National Team.
"She'll add a lot more confidence to everybody (when she returns)," Larson said. "Everybody just plays a lot better around her."
Rinehart said the Jaguars have adapted well to Robinson's absence.
"We knew going into the season that we weren't going to have her for awhile," she said. "But we're also looking forward to when she gets back."
Centennial will play in the Southeast Polk Invitational on Saturday.