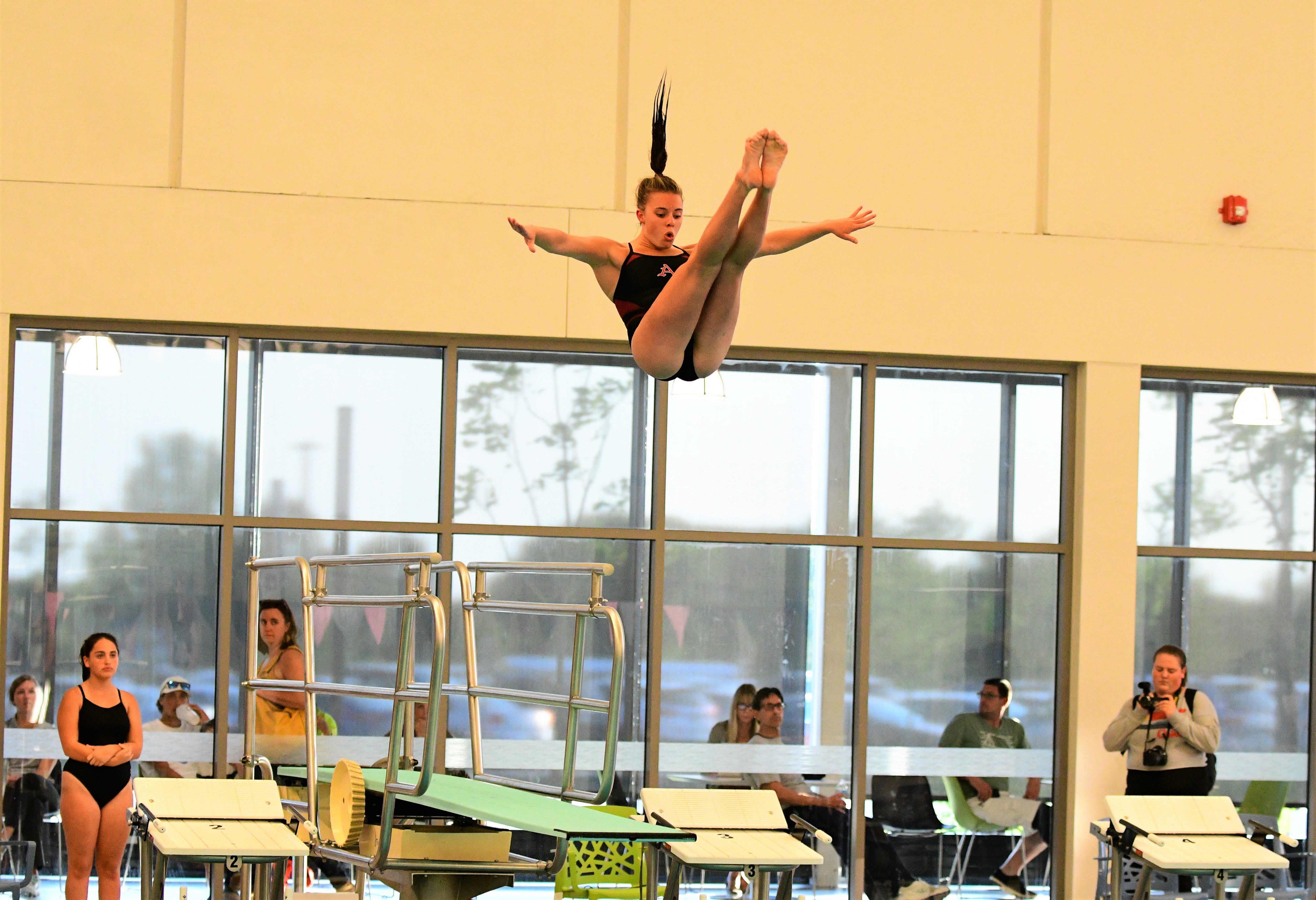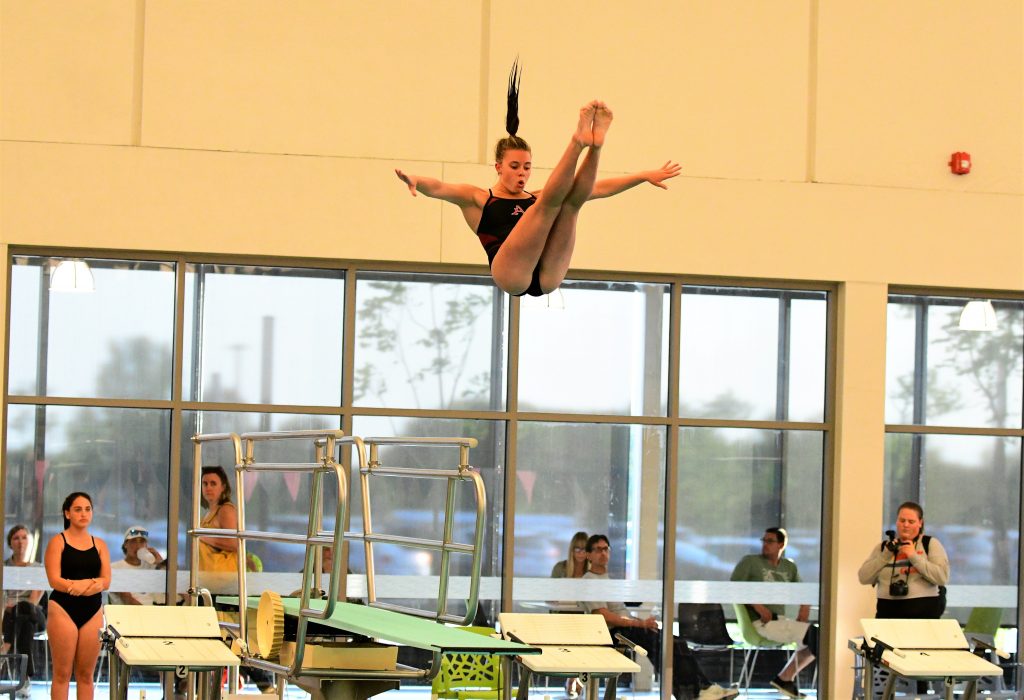 Some of the best races on Tuesday at Trail Point Aquatics Center were between teammates on the Ankeny girls' swimming squad.
The third-ranked Hawkettes dominated their dual meet against Indianola, rolling to a 149-34 victory. They swept the top three places in many of the events.
"It was a convincing win," said Ankeny coach Michelle Stout, whose team improved to 2-0 on the season. "With the great talent and experience of this team, we have many interchangeable athletes that can be successful in a number of roles. There were a number of competitive races with some of the girls swimming events outside of their usual specialties."
Ankeny's Scout Bergwall, Alexis Henning, Erica Peters and Rachel Rolow each won two individual events. Jasmine Rumley took the 50 freestyle in 24.54 seconds, and the Hawkettes also won all three relays.
Peters set a school record in the diving event with 277.25 points, edging teammate Sydney Jorgensen by 2.5 points. She also won the 100 breaststroke in a time of 1:13.85.
"Erica had an exceptional night," Stout said. "Her diving score places her highly in the early season state rankings. In addition, she swam on two winning relays."
Bergwall won the 100 butterfly in 58.18, topping Rumley by 1.61 seconds. She later won the 100 backstroke in 1:01.01.
Henning captured the 200 freestyle in a time of 2:03.37. She then won the 100 freestyle in 55.56, where she finished just ahead of teammates Myah Rozinek (55.88) and Mia Pearson (56.14).
Rolow edged Pearson by .21 seconds to win the 200 individual medley, posting a time of 2:21.01. She later took the 500 freestyle in 5:40.02.
Ankeny opened the meet by winning the 200 medley relay in 1:54.65. That team consisted of Bergwall, Peters, Madison Carleton and Rozinek.
Rozinek, Bergwall and Peters later combined with Katie Brown to win the 400 freestyle relay in 3:51.00. They finished .41 seconds ahead of the Ankeny squad of Rumley, Eva DiMeo, Abbi Brown and Rolow.
In the 200 freestyle relay, the Hawkettes posted a winning time of 1:51.16. The foursome of Lydia Boehlert, DiMeo, Mariah Parton and Cassidy Jenison edged Indianola by .07 seconds.
The Hawkettes will visit Newton on Thursday to face the Cardinals in a dual meet.