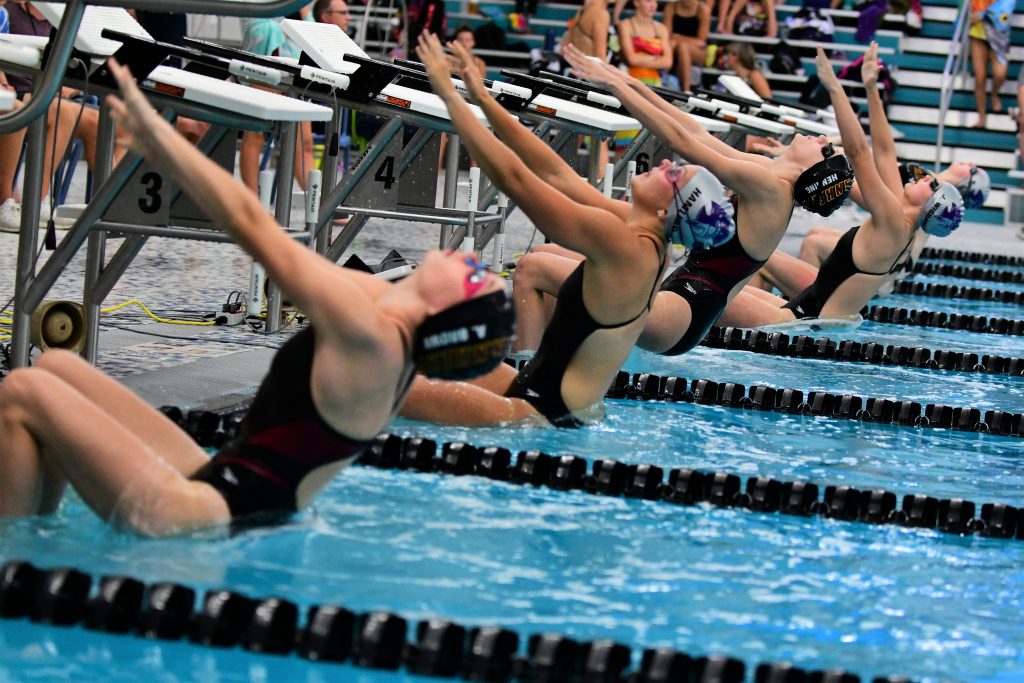 Even in a different sized pool, the Ankeny girls' swimming team still knows how to swim fast.
The third-ranked Hawkettes traveled to Newton on Thursday and came away with a 120-50 victory over the Cardinals. They improved to 3-0 on the season.
"Newton's pool is 25 meters instead of the usual 25 yard pools we compete in," said Ankeny coach Michelle Stout. "Also, there is no diving board at this pool, so our divers weren't able to compete."
Ankeny won 10 of the 11 events. Newton/Colfax-Mingo/Pella's lone victory came in the 100 butterfly.
Alexis Henning and Rachel Rolow each won two individual events for the Hawkettes.
"NCMP lost quite a few talented senior girls from last year so they are in the process of rebuilding," Stout said. "Coach Sarah Patterson is an outstanding coach and had her team ready for us. Even though it was a lopsided win, there were a number of good races."
Henning won the 50 freestyle in 28.70 seconds. She later took the 100 breaststroke in a time of 1:23.53.
Rolow captured the 200 individual medley in 2:37.65. She then won the 100 backstroke in 1:10.48.
Ankeny also got victories from Scout Bergwall in the 200 freestyle (2:14.94), Mia Pearson in the 100 freestyle (1:02.26) and Erica Peters in the 400 freestyle (5:03.40).
"We view every meet as an opportunity to improve," Stout said. "Many girls tried events they don't race on a regular basis. Sometimes an athlete discovers an event she excels in."
Henning also teamed up with Meghan Meyer, Jasmine Rumley and Madison Carleton to win the 200 medley relay. The Hawkettes were clocked in 2:06.69.
Rumley swam on all three winning relays. She anchored both the 200 and 400 freestyle relays.
Rumley combined with Lydia Boehlert, Cassidy Jenison and Bergwall to win the 200 freestyle relay. Ankeny posted a time of 1:55.53.
Pearson, Katie Brown and Rolow joined Rumley in the 400 freestyle relay. The Hawkettes were clocked in 4:15.30.
"I'm seeing growth in some of the skills we've been working on in practice so that's been exciting to watch unfold," Stout said.