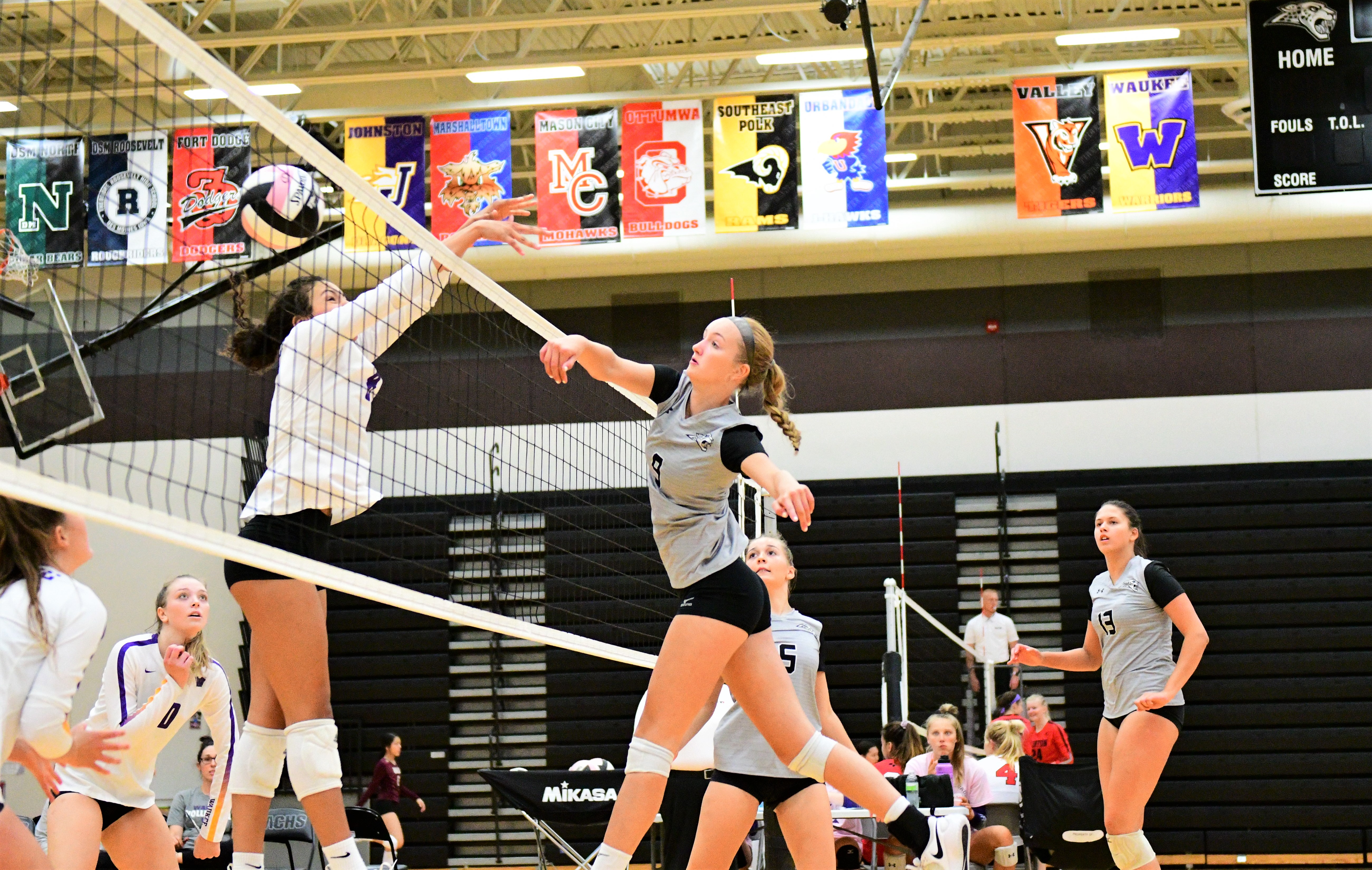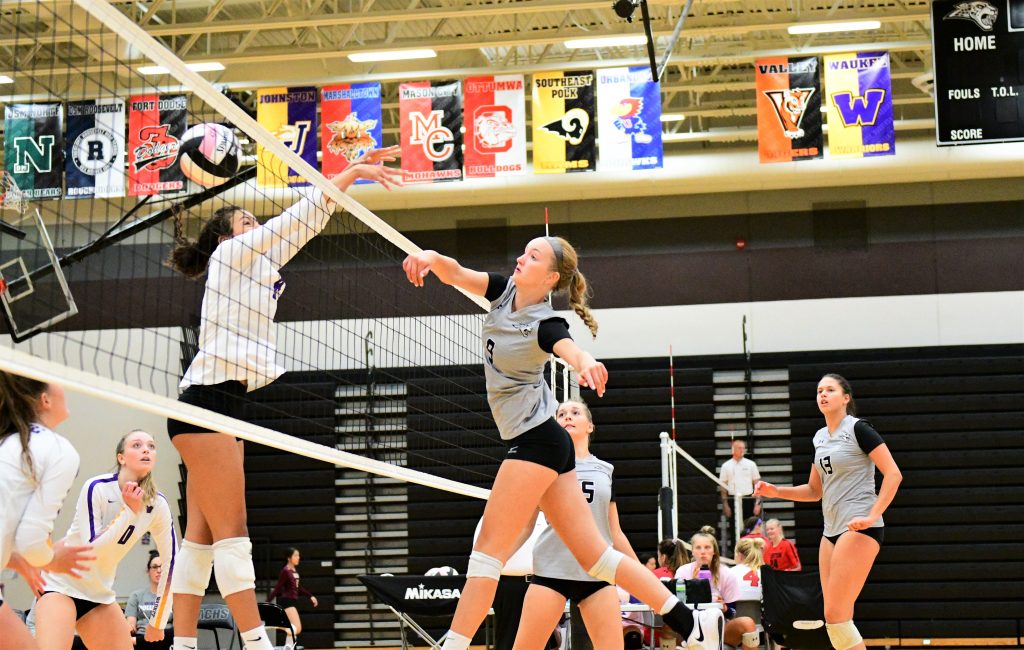 After losing to fourth-ranked Waukee during pool play at the Southeast Polk Invitational on Saturday, the No. 11 Ankeny Centennial volleyball team got another chance to play the Warriors in the semifinals of bracket play.
The result turned out to be the same–a 25-20, 25-19 victory for Waukee–but Centennial coach Jessica Rinehart was pleased with the improvement that her team showed.
"We played them better in bracket play than pool play, and I thought our competitive spirit was better in that match," said Rinehart, whose team also lost to Waukee during pool play at the Centennial Invitational on Aug. 31.
Calea Jones had seven kills in the rematch, while Olivia Anderson added six. Peyton Mitchell had four kills and four blocks.
Karenna Larson dished out 10 assists for the Jaguars, who are now 8-8 on the season. Kinsey Caruth had nine digs.
Centennial went 2-1 during pool play. The Jaguars posted a 21-7, 21-11 victory over Des Moines Roosevelt and a 21-15, 20-22, 15-12 triumph over Oskaloosa.
Centennial dropped a 21-12, 21-17 decision in the first match against Waukee (17-5), which eventually lost to No. 3 Valley in the championship round. Anderson had six kills for the Jaguars, while Maura Rost contributed nine assists.
In the quarterfinals, Centennial rallied from a one-set deficit to beat No. 12 Southeast Polk, 18-25, 25-13, 15-9. Anderson had nine kills in the win, Jones added seven, and Mitchell had five kills and six blocks.
Larson finished with 15 assists and three aces. Rost added 11 assists.
Caruth had seven digs, while Ella Becker added six. Katie Petersen racked up seven blocks.
"I thought we took steps forward this weekend," Rinehart said. "We grinded out some three-game wins. Our defense played consistently hard all day."
The Jaguars will host Johnston (4-5) in their CIML Central Conference opener on Tuesday. Preseason all-American Devyn Robinson could make her season debut for Centennial after returning home from Cairo, Egypt, where she helped the U.S. Girls Youth National Team to the U18 World Championship on Saturday.
"We're hopeful with the return of Devyn that we will be able to break through and get the (wins) against the top teams in Class 5A," Rinehart said.