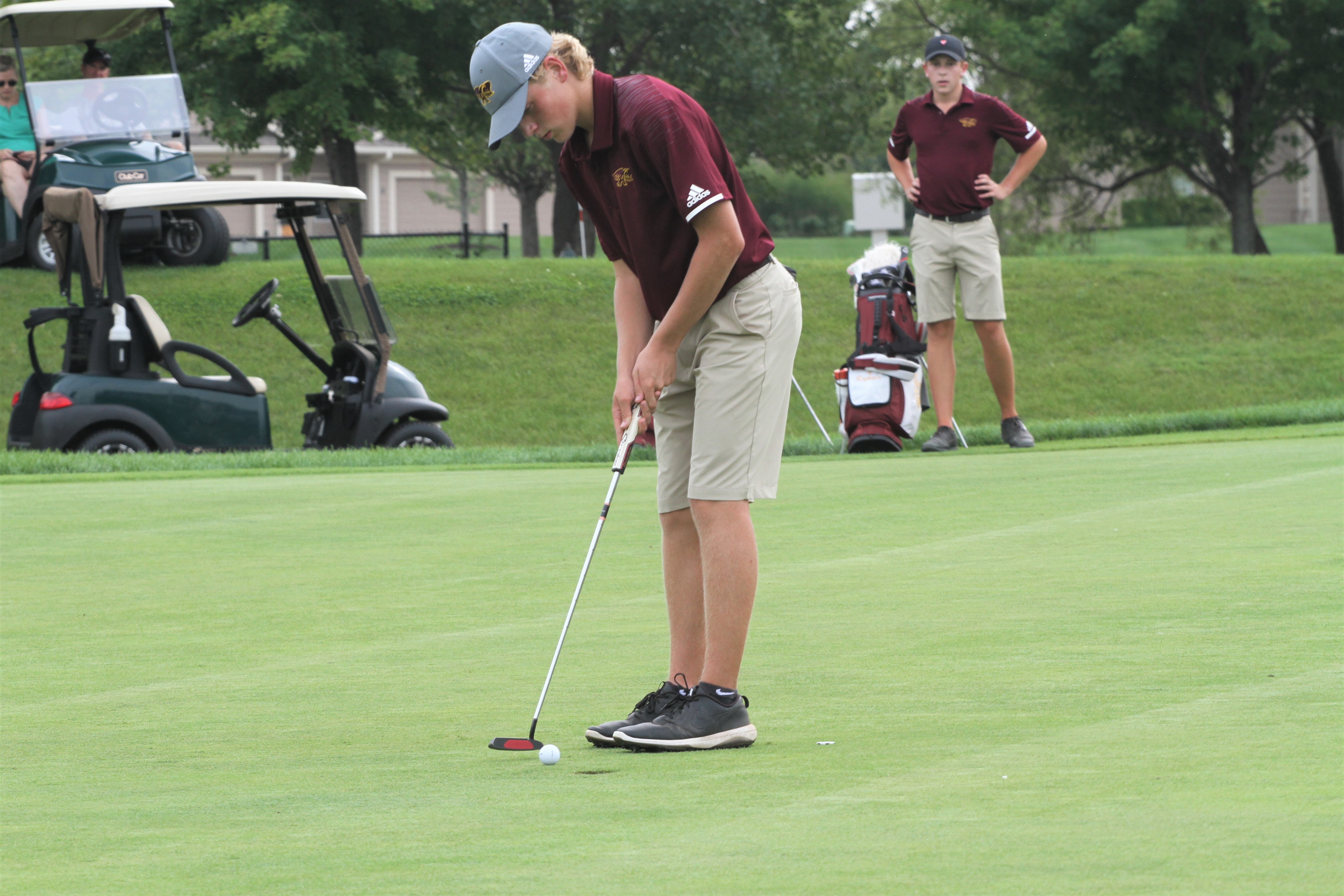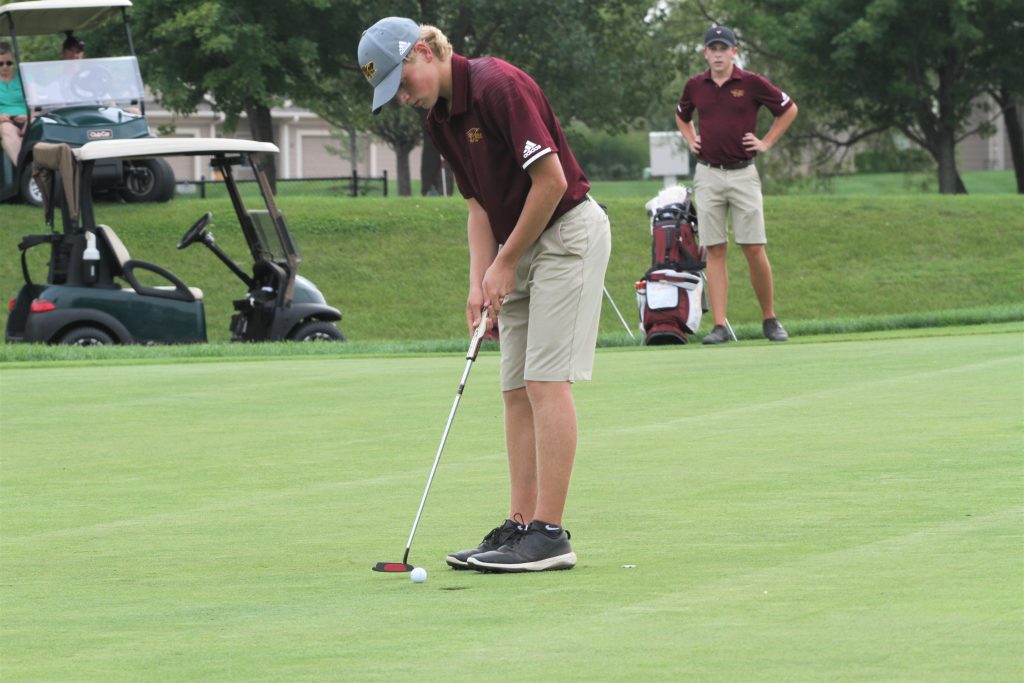 The Ankeny boys' golf team was missing its top player on Monday.
Crosstown rival Ankeny Centennial was missing its head coach, and perhaps its focus as well.
The Hawks overcame the absence of Hunter Johnson to post a 167-173 victory over Centennial at Briarwood Golf Club. It was Ankeny's second dual-meet win ever against the Jaguars.
"It definitely is satisfying whenever we can beat Centennial in any sport," said Ankeny's Dylan Taylor, who carded a 38 to earn medalist honors.
Ankeny, which is ranked second in the state according to Quik Stats Iowa, improved its record to 3-0 in the CIML Central Conference. Centennial dropped to 2-2.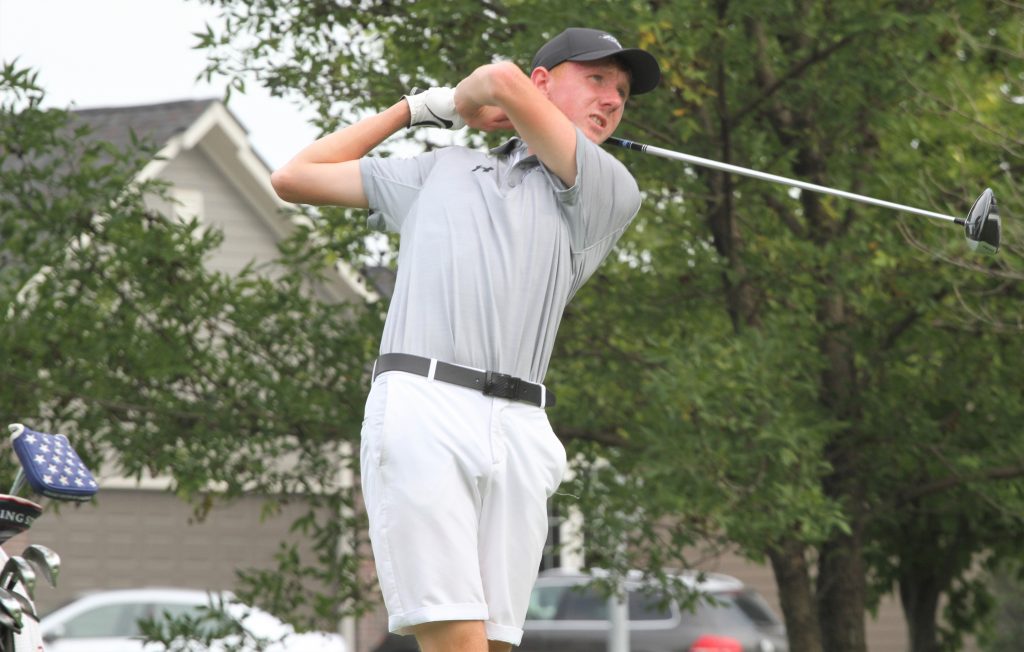 The Jaguars were without head coach Rick Fee, who was stuck at home fighting a case of food poisoning.
"Obviously, we were quite disappointed with the showing on our home course in great golf conditions," said Centennial assistant Dean Smith, who filled in for Fee. "No one on our varsity squad was able to break 40 even with pick, clean and place in the fairway."
Taylor was the medalist for the second time in six days. On Wednesday, he shot a 70 to lead the Hawks to a runner-up finish in the Ankeny Invitational at Otter Creek.
Taylor again won by two strokes on Monday. Teammate Ty Roghair was the runner-up with a 40.
"I feel very fortunate to come away with a win today," said Ankeny coach Mike Weddingfeld. "We were without one of our top players as Hunter was sick so we started out a man down, but Dylan and Ty really stepped up for us. Dylan has really been playing well and putting lights out, and Ty actually played a better round than his score indicates. He only had two bad shots and they were both off the tee, which resulted in out of bounds on No. 5 where he made double bogey and he hit one in the water on No. 9 which also resulted in a double bogey."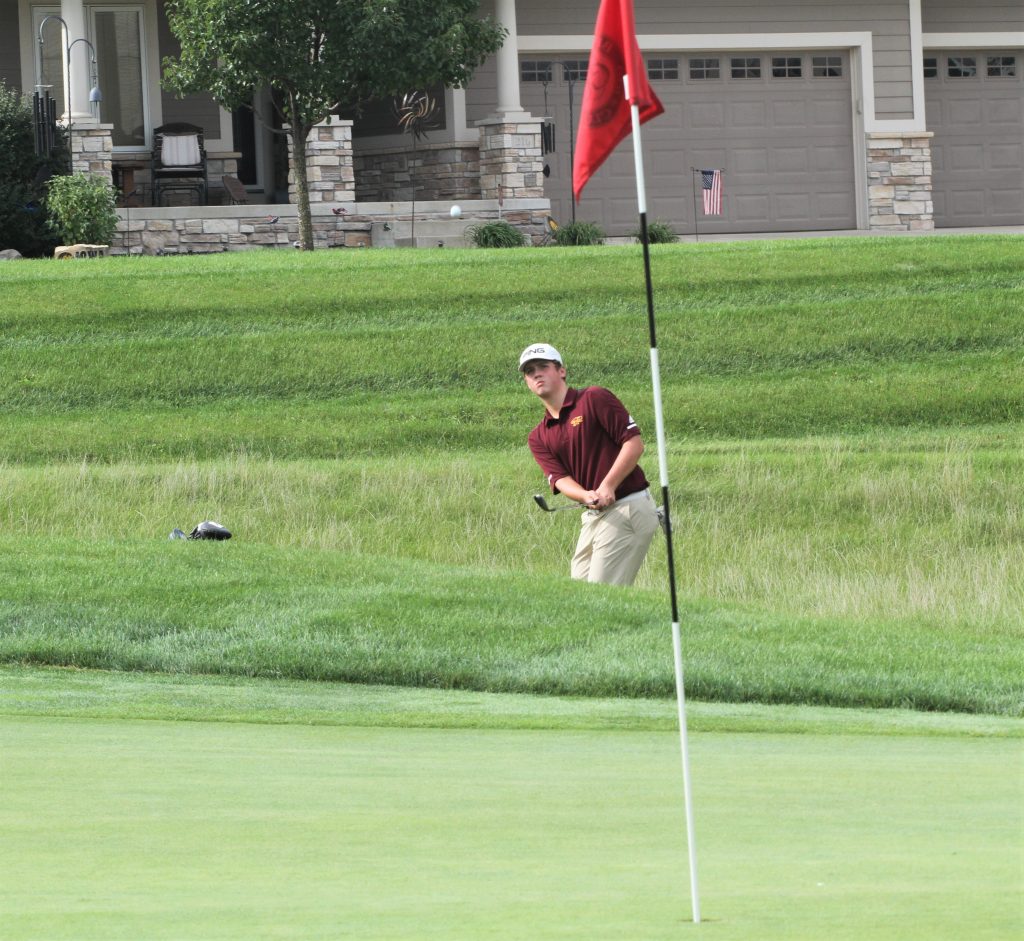 Ian Ferree replaced Johnson in the Hawks' lineup and shot a 44. Corbin Walker had a 45, Joey Newton fired a 46, and Luke Parkinson added a 50.
"Corbin didn't play bad either for six holes, but had back-to-back 8s which really hurt his score today," Weddingfeld said. "I was also very proud of Ian for stepping up in his varsity debut and shot the third-best score for us today and helped us get the win. All of the scores seemed high today as I know Centennial is a better team than their score indicated so not sure what was difficult out there as there was no wind just heat. Some days are like that and the course plays tough for no apparent reason, and we were fortunate to hold Centennial off and get the win."
Taylor said the Hawks had confidence even without Johnson, who is ranked fourth in the state according to Quik Stats.
"We were definitely confident we could beat them," Taylor said. "It was just a matter of putting it all together on an unfamiliar course and getting the job done."
Logan Kinch led Centennial with a 41. Drake Ellgren, Johnny Saddoris and Jack Winkel each carded a 44.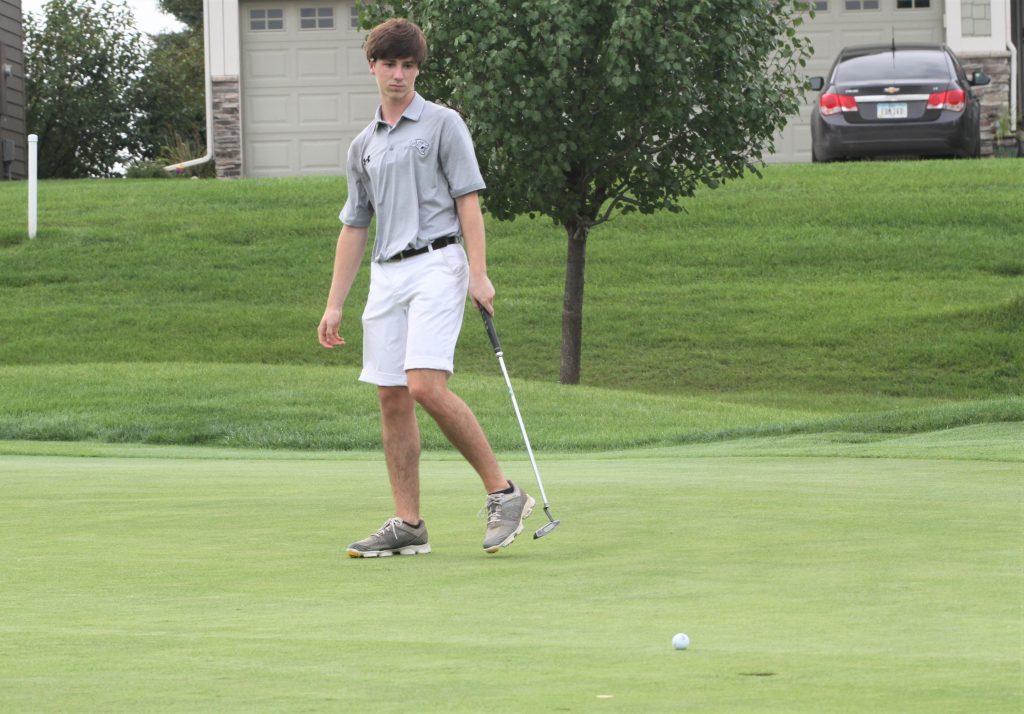 Connor Thorpe and Adam Wagner each had a 45 for the Jaguars.
"Not an excuse, but perhaps an explanation," Smith said of his team's performance. "Quite a few of the guys may have been distracted with the On the Prowl Centennial homecoming festivities (Monday night) rather than focused on the nine-hole dual."
Both teams will compete in the Ames Invitational on Tuesday at Veenker Golf Course.
"It's best to put this one in the past and post a much better effort in the upcoming invitational in Ames and then at Marshalltown on Friday," Smith said.