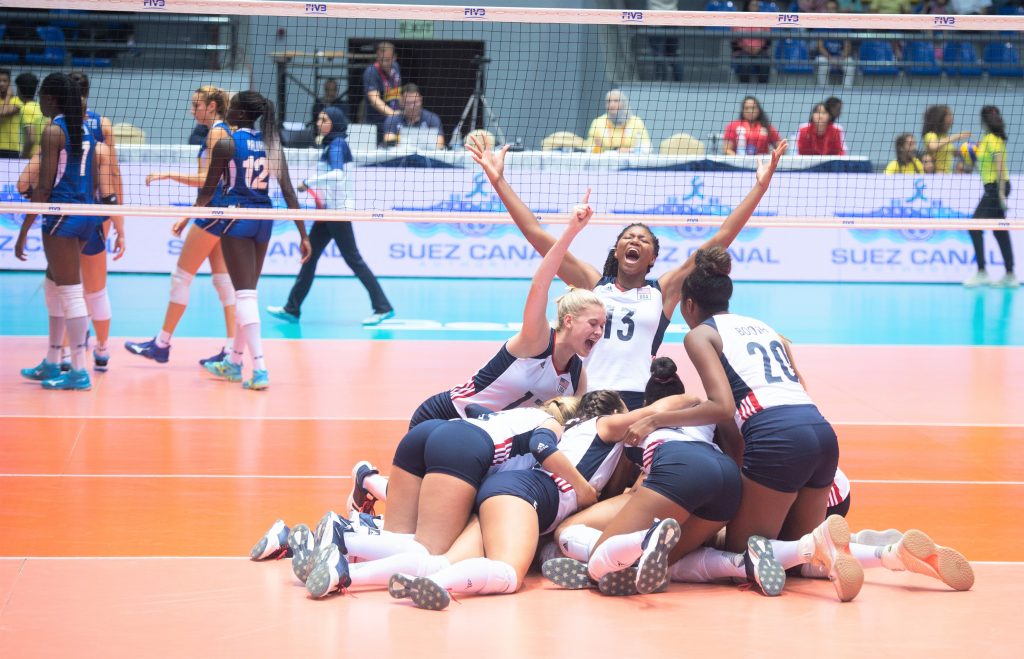 Devyn Robinson is now a world champion.
The Ankeny Centennial volleyball star played a key role as the U.S. Girls Youth National Team won its first-ever gold medal at the U18 World Championship, outlasting Italy in five sets in the final of this year's edition on Saturday night at Cairo, Egypt. The Americans, who had previously missed two chances at claiming the world crown when they lost in the 2013 and 2015 finals, posted a 25-17, 19-25, 25-18, 22-25, 15-10 win over the defending champions.
Robinson, a middle blocker, was named to the all-tournament team along with two other Americans, Kennedi Orr and Jessica Mruzik. Mruzik was selected the tournament's MVP.
Italy was missing star player Giorgia Frosini, who had been brilliant throughout the tournament. However, she got injured at the very end of the fourth set in the semifinal against China the previous evening.
The U.S. team held a 2-1 lead and then built a 20-16 advantage in the fourth set, but Italy rallied to force a decisive fifth set by scoring nine of the next 11 points. It was the first final to go the full length of five sets since 2003, when China beat Italy in five sets.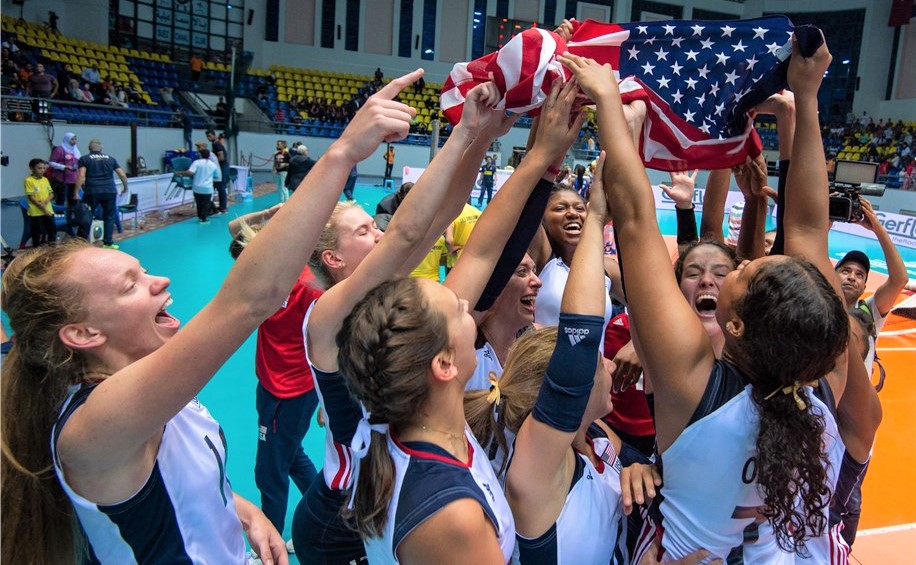 Italy jumped out to a 5-1 lead in the tie-break, but the Americans eventually took control. Two Italian attacking errors followed by a Robinson block on Ajack Malual saw the U.S. squad reach match point with five to spare.
Italy survived one of them, but Malual then failed to connect with Sofia Monza, setting off the Americans' wild celebrations. The Italians had been going for an unprecedented third straight gold, as well as becoming the first country to win the titles of both genders in this youth category in the same year.
The U.S. claimed gold for the first time, but many of the American players–including Robinson–were part of the 2018 U.S. Girls Youth National Team that won gold at the NORCECA Girls' U18 Continental Championship to qualify for the 2019 FIVB Girls' U18 World Championship.
Robinson could make her season debut for Centennial on Tuesday, when the Jaguars host Johnston in their CIML Central Conference opener.