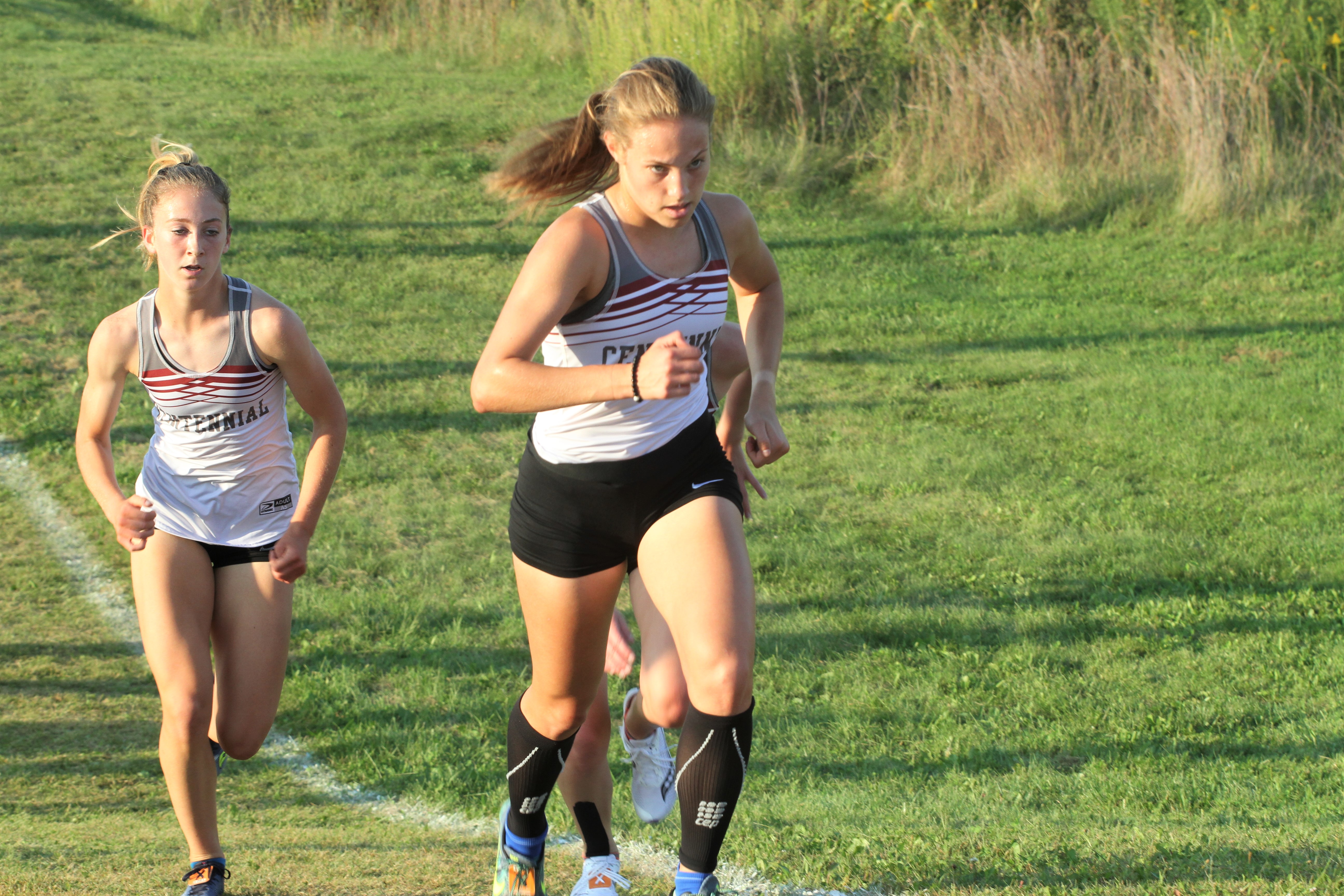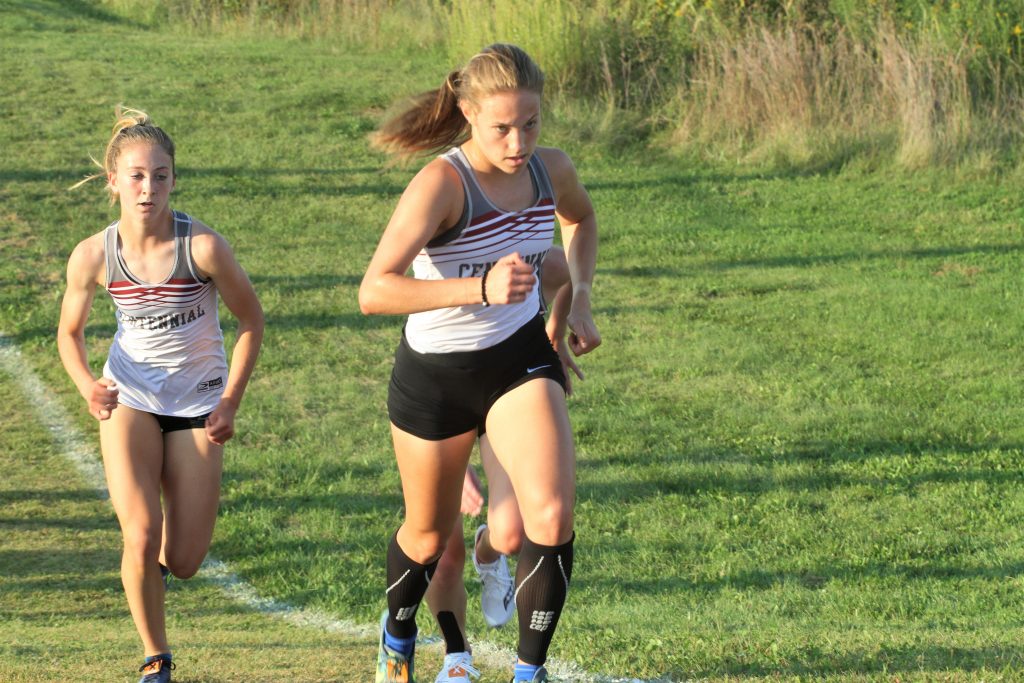 Tuesday's Tom Karpen Invitational showed what the Ankeny Centennial girls' cross country team is capable of.
The eighth-ranked Jaguars placed five runners in the top 10 and easily won the team title at Valley Southwoods Freshman High School with 25 points. No. 4 Waukee was a distant second in the eight-team field with 67 points.
"Our girls ran an impressive race amidst homecoming week," said Centennial coach Eric Cogdill. "Most of our 10th-12th graders participated in (On the Prowl Monday), which is roughly 90 minutes of crazy fun team games with high-energy demand and additional time on one's feet. It has the potential to drain one emotionally and physically. We came out incredibly sharp despite the evening before and competed very strong in the 90-degree heat. It's a testament to these girls who are preparing days ahead to balance their busy schedules."
Centennial claimed its first victory since winning last year's Indianola Invitational. The Jaguars had never before won the Valley meet.
"We knew Waukee wasn't running their best (lineup) since they're saving their best for Saturday for their own race," said Centennial senior Morgan Graybill. "Our goal was to get first."
Indianola freshman Emily Naughton easily won the 5k race in a time of 20 minutes 3 seconds. She finished more than a minute ahead of the field.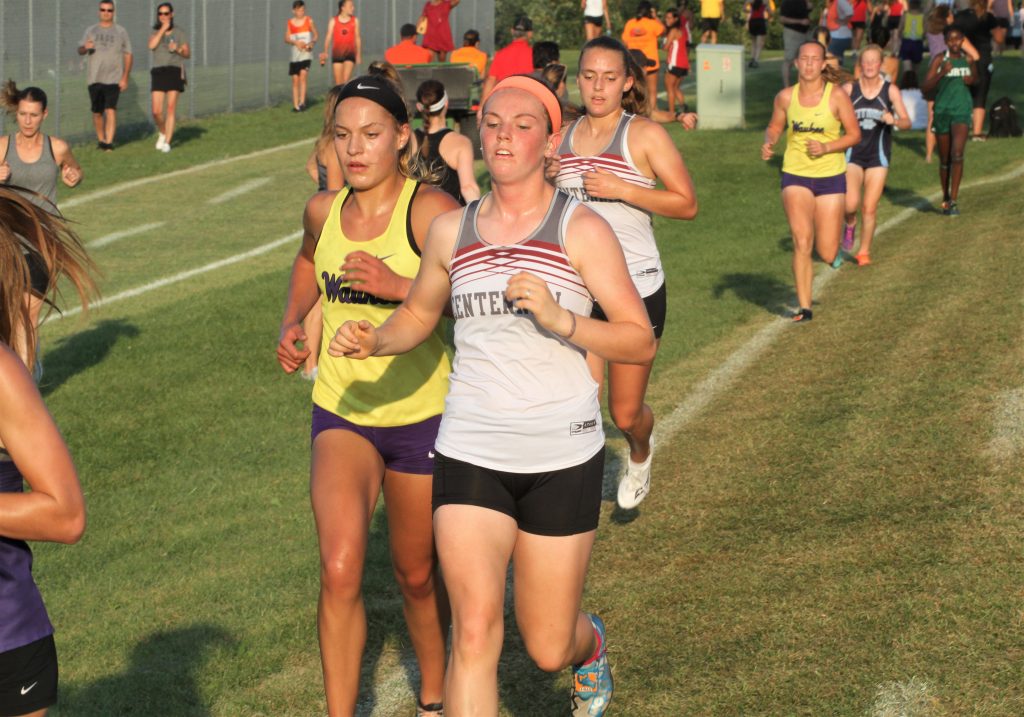 Graybill led Centennial's lead pack, placing second in 21:07. Sophie Lee took third in 21:20, Jennifer Jordan was fifth in 21:40, and Rondi Quass finished sixth in 21:42.
"The original goal was for three of us to run out front and have a fourth runner tag along if they could," Graybill said.
After enjoying a solid track season last spring, Graybill began her summer workouts with the goal of becoming the Jaguars' No. 1 runner this fall.
"I came in with a more endurance-based background since I ran the 3,000 in track," Graybill said. "I'm just looking forward to bringing everyone up with me. The last couple of races I think I've mentally prepared more than the first one, and I'm just looking to bring more people up with me."
Centennial's fifth scoring runner was Kierstan Fritz, who placed ninth in 21:54. Kathryn Vortherms took 11th in 21:59, and Jeanne Peters finished 13th in 22:05.
"This is the first time we have won this meet in our four times competing there, which was exciting for our girls. Previously, we have finished fourth or fifth each year," Cogdill said. "We had the opportunity to run 10 girls in the varsity race and beforehand, I let them know that I believed any of those 10 could end up scorers for us. In the end, our top seven girls finished less than a minute apart which is a very tight group and shows how tight these girls are with each other. I don't think any one of the group did anything flashy tonight; it was simply an outstanding team effort where everyone did their part."
Centennial's Kate Hoogensen won the junior varsity race in 22:25, which would have placed 16th in the varsity race.