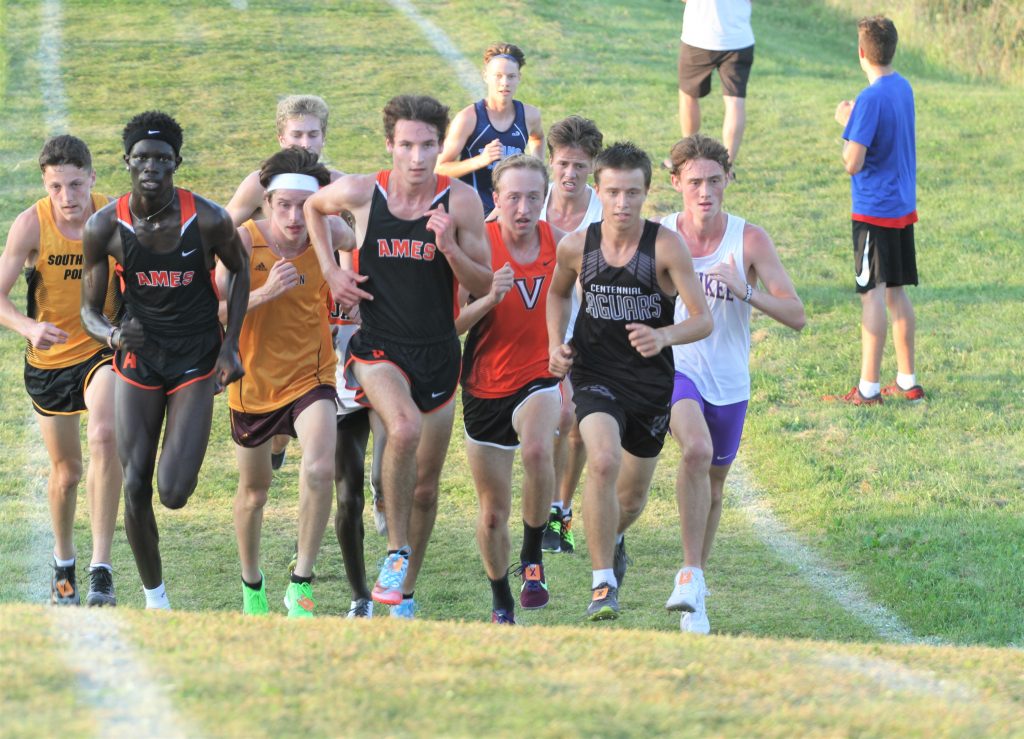 Ankeny Centennial's Gabriel Vicker waited patiently to make his move during the Tom Karpen Invitational cross country meet on Tuesday.
The strategy paid off in a big way.
Vicker pulled away in the final mile to win the boys' 5k race at Valley Southwoods Freshman High School in a time of 16:49. He finished 3 seconds ahead of runner-up Drake Hanson of Southeast Polk.
"My coach (Chad Fickbohm) told me to just go out and relax," said Vicker. "Those first two miles I just laid back and I enjoyed it. It was amazing. I got to the last mile and I kind of looked at my coach, and he nodded at me. I just had that moment of, 'You know, I'm tough. Let's see what I can do.' It was fun."
Vicker led 15th-ranked Centennial to a third-place finish in the 13-team field. The Jaguars finished with 101 points.
No. 11 Ames won the team title with 72 points. No. 12 Waukee was second with 80.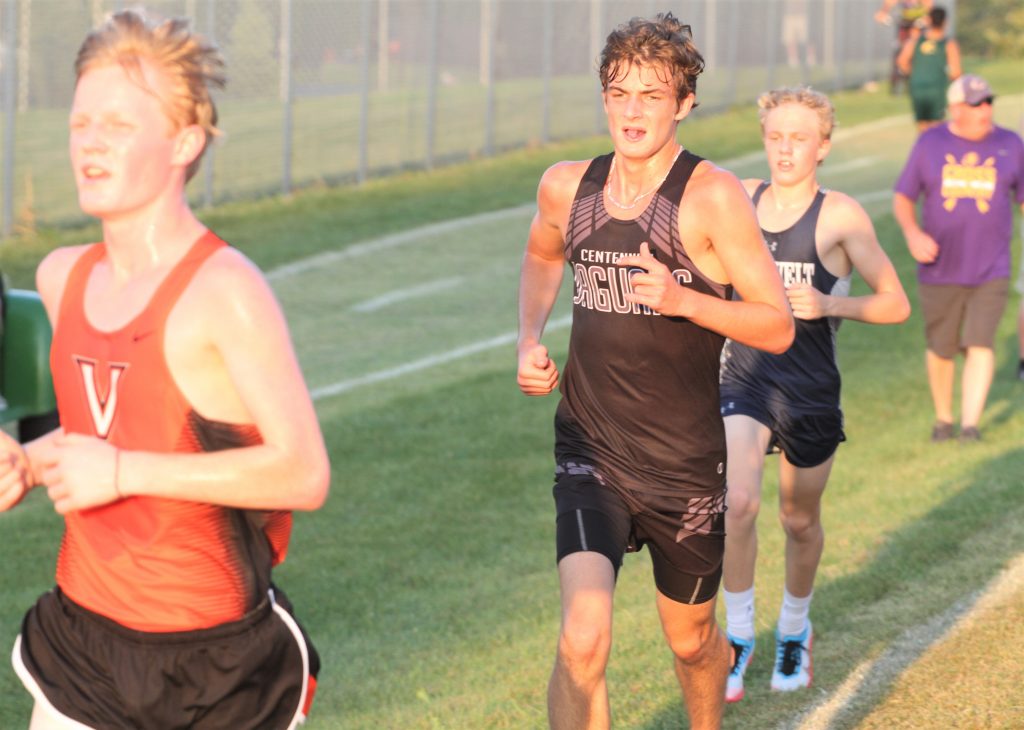 "We just wanted to come out and run a little better than we had been," said Fickbohm, whose team had been idle for nearly two weeks since Thursday's Marshalltown Invitational was cancelled due to bad weather. "It was a good step forward."
Vicker ran in a lead pack with several other runners for most of the race. When the junior kicked it into another gear, nobody was able to go with him.
Fickbohm said he wanted Vicker and his teammates to have fun despite the steamy conditions.
"Everybody had to run in it, and we got out and competed. The guys were positive," Fickbohm said. "There's some pressure on the guys, and they're putting it on themselves to finish what we didn't finish last year. And it hasn't been as much fun. But it's still just racing–going out and having fun. It was good to see the guys coming off (On the Prowl Monday) and have a decent race tonight."
Centennial's Connor Cunningham placed ninth in a time of 17:30. Nate Jones took 18th in 17:59, Kade Christensen was 29th in 18:23, Joe Guddall placed 45th in 18:58, Ryan Bybee took 50th in 19:06, and Cooper Majors finished 52nd in 19:10.
"Our goal was to come out here and compete," Vicker said. "I saw multiple guys exhausted as they crossed the finish line. I couldn't be more proud of our team. The effort was phenomenal."